"When I need to convert a PDF file, I have always used an online tool. But I recently stumbled across ApowerPDF and I'm unsure if it's actually a good tool, so is it?"
PDF is the perfect format in business and if you constantly have to create and edit documents, a PDF toolkit is definitely the best thing to have. Online tools do have a few perks but a software option is superior for many reasons. ApowerPDF is a popular collection of PDF tools that users often look towards and in this ApowerPDF review, we'll explain the ins and outs of it.
Part 1. ApowerPDF Review: Does It Worth Trying?
1.1 What is ApowerPDF?
ApowerPDF is a reputable software solution that provides users with a long list of tools to manage PDF documents. There is a selection of basic editing tools like inserting more pages and modifying text, and more advanced tools such as adding watermarks and changing the encryption settings.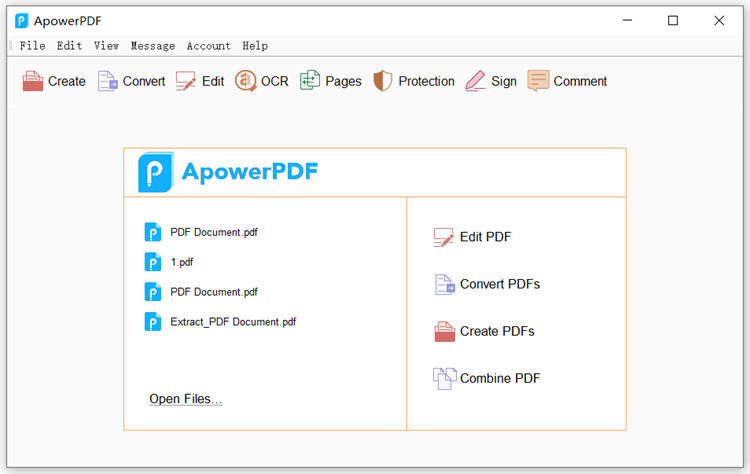 Using ApowerPDF as a long-term PDF toolkit will cost you a lot of money, but with the free trial, you have the chance to use the key features and figure out if ApowerPDF is a fulfilling solution for you.
1.2 Is ApowerPDF Safe to Use?
A question we see thrown out there frequently is "is ApowerPDF safe?", and it's a good question for one reason: the internet is full of malware. Hackers use the popularity of ApowerPDF to create fake programs that look identical, but which will infect your computer.
As a precaution, we carefully analyzed and scanned ApowerPDF and found that there is no viruses or malware hidden in the program code. Furthermore, we noticed that there is a safety net to prevent data loss. After you load a PDF into the program and edit it, when you finally save the PDF it will create a new file rather than overwriting the original.
The safety of ApowerPDF depends on you downloading the official version. It's important that you don't download it from anywhere else because this may put your computer at risk.
1.3 ApowerPDF Features
Now for the interesting part of this ApowerPDF review: what features can you expect to see? We've briefly mentioned a few interesting features so far, but here are more details about them:
● Can be used as a simple PDF viewer or a PDF editor
● Enables users to add or modify watermarks, images, and text
● Add or edit the password protection for a PDF
● Converts PDF documents to Word, PPT, HTML, and more
● Split PDFs into multiple files and merge multiple PDFs into one
● Provides a simple interface making it as easy as possible to use
When it comes to the features, ApowerPDF is very impressive. Having the ability to modify all elements of a PDF file (something that isn't usually easy to do), without the original file is amazing enough. Of course, features aren't the only thing we should consider.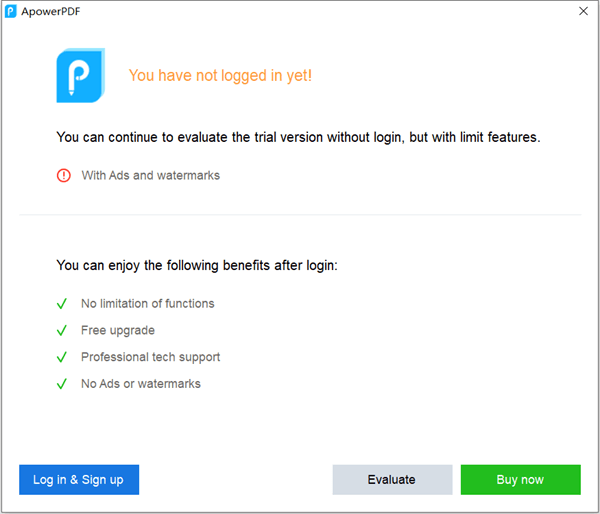 Our team didn't spend as long using ApowerPDF as the users did, so we've decided to get some input from customers who bought the software. This is what they thought:
● There aren't a lot of tools for editing PDFs
● ApowerPDF is way too expensive for what it includes
● Opening big PDF documents can crash the program
● Large files that are opened with ApowerPDF can close without saving
● Not too different from other PDF editors that are cheaper
● Free version comes with Ads and watermarks
It seems that the main issue which users have is the price. This is an understandable concern considering that a lot of people can't justify spending a monthly payment for a document editing program.
1.5 Price of ApowerPDF
The final point we'd like to dig into is the pricing of ApowerPDF. As we mentioned before it isn't free to use and purchasing it is necessary if you intend on using the software often. On that note, here are the current price plans you can choose from.
Business Purposes
Personal Purposes

Lifetime for Staff Team/Individual – $159.90 per user
Annual for Individual – $79.95 per year

Lifetime for Family (5 users) – $209.90 one-time
Lifetime for Individual – $59.95 one-time
Annual for Individual – $39.95 per year
Monthly for Individual – $29.95 per month
Even the monthly price can appear steeper than most PDF toolkits. Nonetheless, if you have the money to spare then you may feel inclined to try ApowerPDF for yourself.
Part 2. Best Alternative of ApowerPDF – PDF WIZ
So far our focus has been on ApowerPDF and as a result, we've uncovered a number of flaws. In comparison, PDF WIZ doesn't have those flaws and is just as impressive of a PDF toolkit as ApowerPDF is.
| | | |
| --- | --- | --- |
| | PDF WIZ | ApowerPDF |
| Price | Totally Free | Al least $29.95 |
| Conversion Speed | Fast | Fast |
| Edit PDF | | |
| Compress PDF | | |
| No Registration Required | | |
| No Feature Limit | | |
| Privacy Safety | | |
Basic conversions like PDF to image, text, and Word alongside being able to combine or split PDFs, compress PDFs, and even extract specific pages/images from a document are all possible with PDF WIZ.
To show you how easy it is to use, the following steps can convert PDF to a Word document.
Step 1. Install PDF WIZ and then launch the program. The main menu will present all of the features and for this example, click "Convert PDF to Word".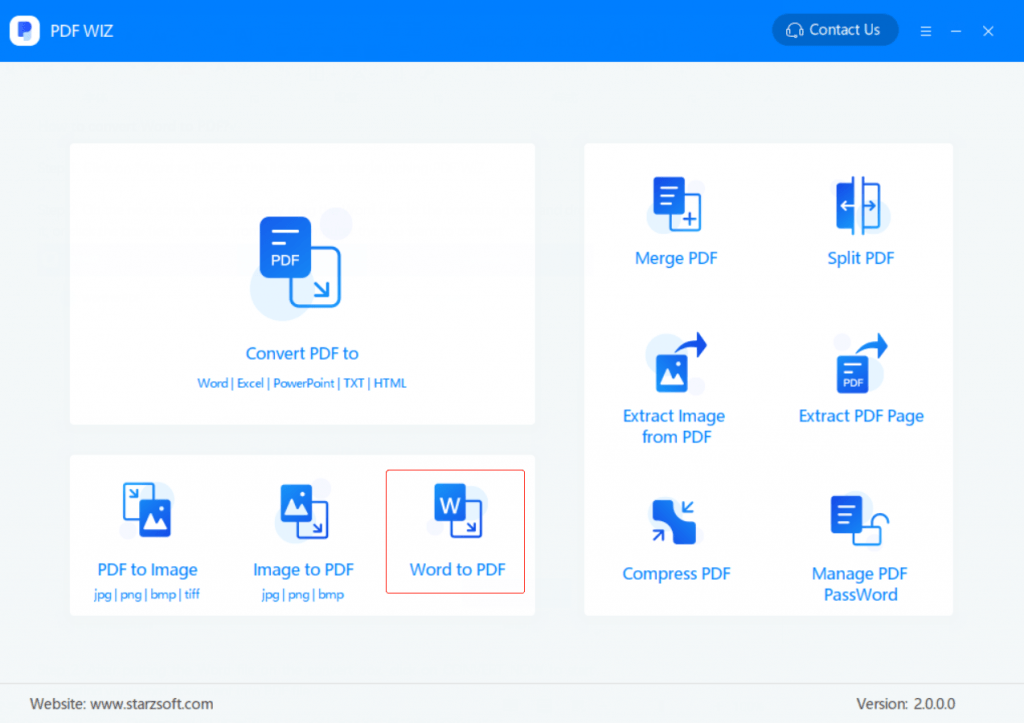 Step 2. Add a PDF to convert it by either dragging and dropping the file onto the window or clicking the "Add File" button.
1. To convert only some pages, click on "All" next to the document and enter a page range.
2. Next, select "Word" as the format to convert it to and adjust the conversion settings as you see fit.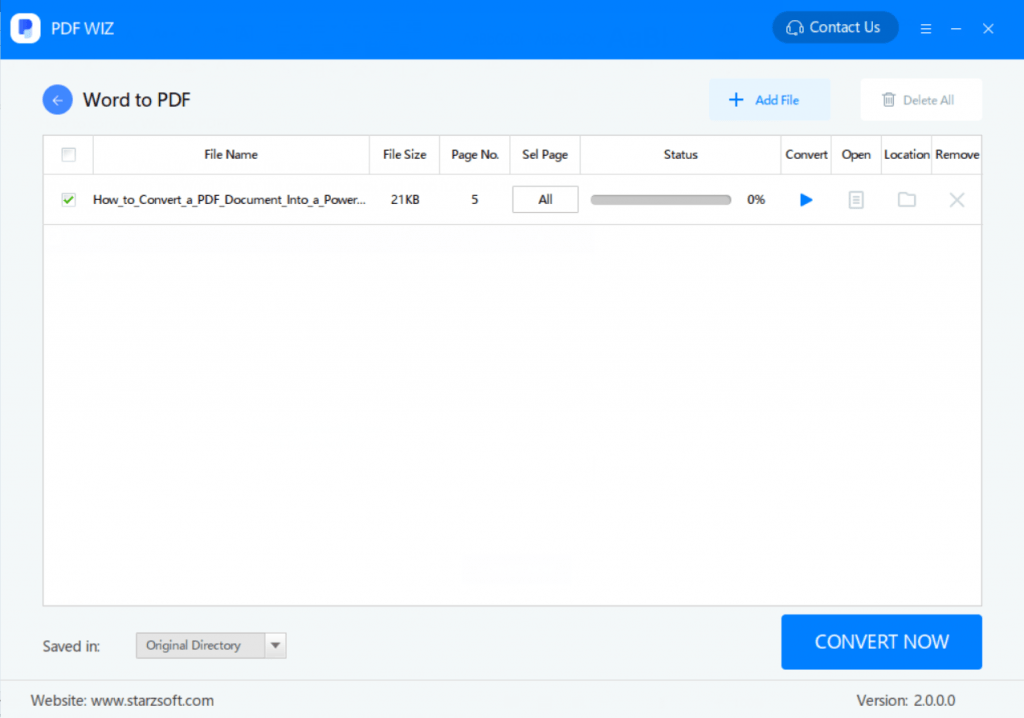 Step 3. Finish the process by changing the "Saved in" folder accordingly and clicking "Convert Now".
Afterwards, you will be able to find the Word documents that you converted in the chosen folder. The great thing about this is that you're able to convert a bunch of files at once, there's no need for individual conversions!
Conclusion
During our analysis of ApowerPDF, we aimed to target questions like "is ApowerPDF safe?", and we also wanted to determine if users were getting their money's worth. In short, our opinion is that you should use PDF WIZ instead. This is largely because not only is PDF WIZ free and effective, but there are a lot more things that it can help you with.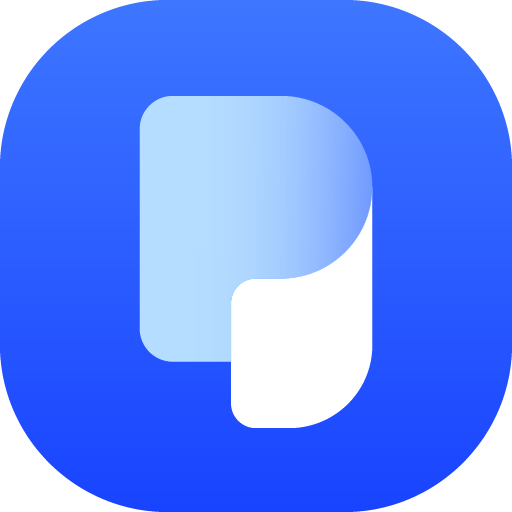 PDF WIZ
Your All-in-one PDF Management Tool