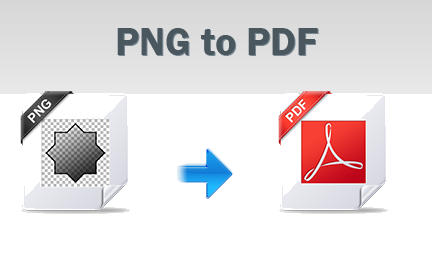 Capturing and storing different documents in the form of PNG files is extremely easy. For most companies, however, the standard document type is the Portable Document Format (PDF). This is understandable considering that PDFs feature smaller sizes, security, self-containment, and they are compatible with almost every device. If you have PNG files on your device and you would like to convert them into PDF, we will show you the best free ways to convert PNG to PDF on your Windows 10, 7 or Macbook Pro or Air.
PDF WIZ — Free Tool to Convert PNG to PDF on Windows
When talking about the conversion of PNG to PDF or the other way around, some people are thinking of online tools, others prefer desktop software. Both have their own advantages. But is there a PDF converter that is a combination of both? That means it's free, safe and fast and has no file size limit.
There is actually.
PDF WIZ is such a toolkit that helps convert PNG to PDF, convert JPG to PDF as well as facilitating other files to PDF and PDF to other files conversion. Beyond that, this free PDF converter also enables users to edit their PDF files such as splitting, merging and extracting PDF pages and manage PDF password.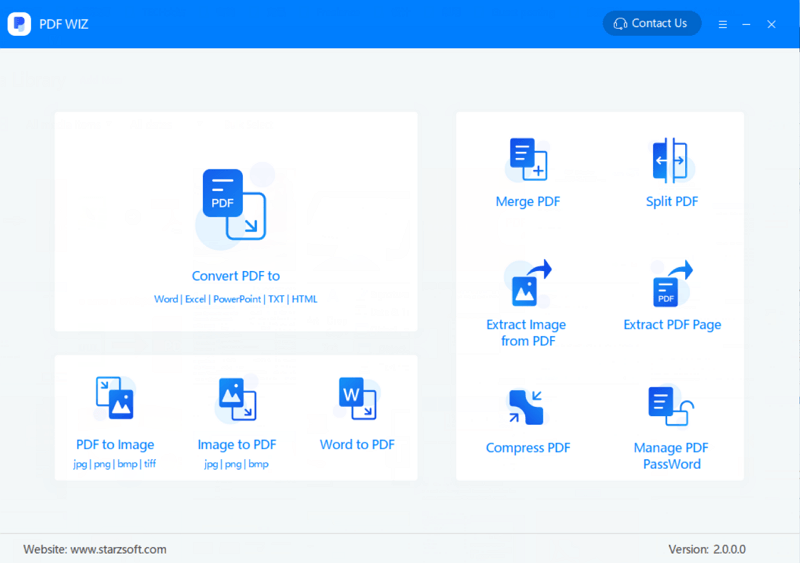 Below is a list of its advantages compared to those free online converters and expensive PC-based software:
1. A 100% free PDF toolkit with full access to all features.
2. No registration or activation is needed.
3. Offline use on computers to avoid privacy risks.
4. Easy to use. You just need a few clicks to get your PDF converted.
5. The same converting quality as PC-based converters.
How to convert PNG to PDF for free with PDF WIZ:
Step 1: Choose the PNG files you want to convert to PDF, and drag and drop it to the converter.
Step 2: Arrange their orders by clicking on the arrows, choose where you want to save them, and how you want to convert them by selecting the options below the boxes.
Step 3: Click on the CONVERT NOW button to start converting PNG files to PDF.
Step 4: Click on the buttons below Open and Location to open the converted file directly when the status bar goes to 100%.
Why Online PDF Converters is Not a Good Choice?
If you have a computer and internet connection, you can take advantage of PNG to PDF converters or PDF to Word converters online or offline. However, before you go ahead and convert PNG to PDF online for free, there are some things you should understand. These things include:
1
Online Converters Are Not Always Safe
When using a PNG to PDF converter online, you will have to upload the PNG files and then download the converted PDF file later. If a site is being run by scam artists, you could end up downloading trojans or viruses to your computer.
Some online converters will require you to enter an email address so that they can email the converted document to you. This opens you up to numerous marketing emails from the websites.
Note: Distinguishing between a good and bad online converter is not easy. Both bad and good sites feature attractive designs.
2
The Quality is Usually Not Very Impressive
If you choose to convert PNG to PDF online free, the possibility of ending up with a low-quality PDF file is high. While there are some online programs which have the potential to produce a high-quality PDF document, finding these programs is not easy.
3
While Privacy is Promised, it is Not Guaranteed
The majority of online PNG to PDF converters promise their users that their privacy will be safeguarded. This is not always the case. Most online converters use privacy claims to bait you into using the service. If you cannot risk your documents being seen by someone else, you should avoid using online converters.
4
Most Support Smaller File Sizes
The majority of converters available on the internet have a file size limit of approximately 50 to 100MB. If the file size exceeds the limit, your PNG files will not be converted into PDF files. This often forces people who use PNG to PDF converter online to use poor quality images to avoid going beyond the size limit.
5
Online Programs Are Not Always Convenient
When using an online program, you need to have an internet connection. If you travel, there is a chance that you will not always have access to the internet. This means that converting your PNG to PDF files becomes impossible.
Convert PNG to PDF without Adobe or Other Tools
1
On Windows
To convert PNG files into PDF on Windows 10/7, without investing in a desktop program like Adobe or using an online converter, follow the steps below:
Step 1: Open the Windows File Explorer and locate the images you would like to have on your PDF file.
Step 2: Select multiple files by holding down the Ctrl key and clicking on each image.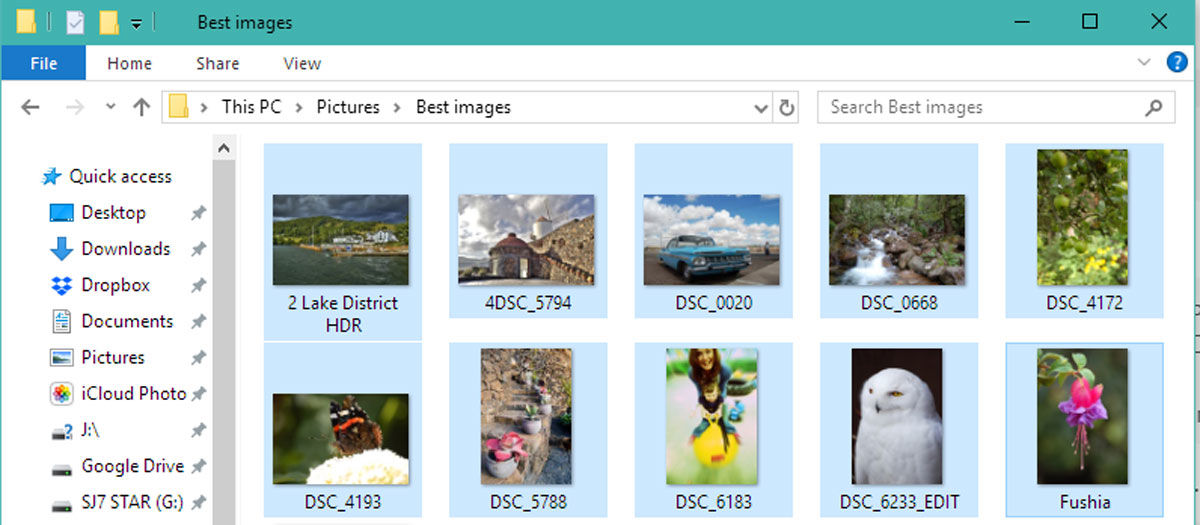 Step 3: Right-click on one of the selected images and choose Print.
Step 4: On the printing Wizard, choose the Microsoft to PDF under Printer.
Step 5: Click Print and wait. When a dialog appears asking you where you would like to save your PDF, enter the file name, choose a folder where you would like to store the document and then click save.
2
On Mac
If you have a Macbook Pro/Air, you can use the steps below to do PNG to PDF conversion without using online or third-party desktop converters:
Step 1: In Finder, locate and select all the images you would like to have on your PDF. To do this, hold down the Command key while selecting the images.
Step 2: Right-click one of the selected images, hover over Open With and then select Preview.

Step 3: On the Sidebar, drag the images to order them. To change orientation, use the Rotate button available on the toolbar.
Step 4: On the Preview menu, choose File > Print.
Step 5: To expand the Print dialog, tap Show Details. In the Pages options, be sure to select the All button.
Step 6: From the PDF dropdown menu, choose Save as PDF.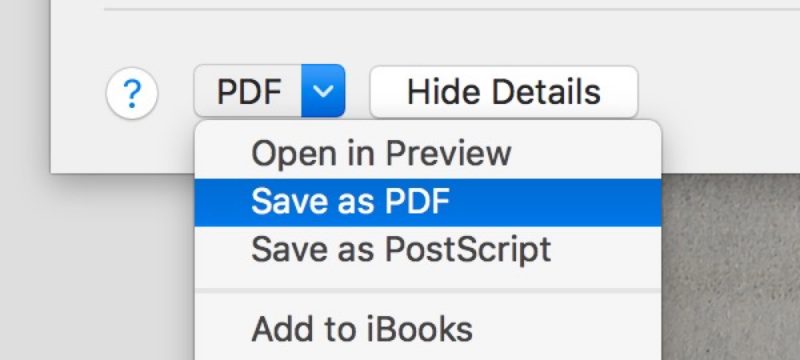 Step 7: Once the Save dialog appears, give the PDF a name, select the save location, and fill in all the necessary text boxes. You can also use the Security options if you would like to make the file secure.
Step 8: Finally, tap Save.
3
Use a Web Browser – Mac and Windows
It is possible to convert PNG to PDF using a web browser. This can work on both Mac and Windows. In this section, we will give you an example of Google Chrome installed on Windows:
Step 1: Open the PNG image with Chrome. Tap the 3 vertical dots available on the top-right. Choose Print from the menu.
Step 2: To get more print options, tap Change.
Step 3: Select Save as PDF from the dialog that appears.
Step 4: Click Save and select a storage location if prompted.
Note: The main disadvantage of using a web browser is that you can only convert a single image to PDF.
Summary
If you have various PNG files that you would like to convert to PDF, the solutions outlined in this article should help you. While online programs are made appealing by the fact that they are free, you should be careful when using them. Some of the online programs may feature viruses.
Third-party desktop programs can be expensive. However, they offer you more options to customize the end product. It is worth noting that you can take advantage of the programs you already have on your computer to convert PNG to PDF.