Introduction
In terms of graphic compression stability, JPEG raster pictures are the best option. Because it requires less storage space while still holding high-quality graphical data, JPEG has become the most often utilized format.
However, Portable Document Format (PDF) was developed in the early 1990s to address issues with document management and sharing, and it, too, is a global format that can hold pictures, words, and other valuable features.
Even now, users may keep the original quality of the photographs when sharing by easily converting JPG to PDF document format.
Why Convert Large JPEG to Small PDF?
In our fast-paced, digital world, it's important to be able to access information quickly and easily. That's why more and more people are converting large files, like JPEGs, into smaller PDFs.
Not only does this save storage space on your computer or phone, but it also allows you to share files via email or social media without losing quality. Additionally, PDFs can be password-protected for added security, making them ideal for sensitive information.
So, if you're looking for a way to streamline your workflow, converting JPEGs to PDFs is a great solution.
3 Best PDF Conversion Software
Keep in mind that you may now protect your images by password-protecting PDF documents created from JPG images.
Stick with a one-stop solution that is widely recognized as the finest online JPG to PDF converter to consolidate all of your photographs into a single, editable PDF file. Converting JPGs to PDFs is only one of the many useful features of this medium.
Smallpdf
In a matter of seconds, you can use Smallpdf to convert all of your JPG images to PDFs. Download its web-based JPG to PDF converter now to quickly and easily transform your JPG images into professional-quality PDF files.
The PDF copies of your raster JPG picture files can be yours in a matter of seconds when you add them to the toolbox. Regardless of whether you are using a computer or a mobile device, our online JPEG-to-PDF converter allows you to do conversions at a high level.
You can still quickly and efficiently import data from cloud storage services like GDrive and Dropbox. Aside from that, you may now modify the font size, margins, and page orientations with a couple of clicks without paying a charge or installing any software.
The most obvious benefit of using our online converter is that your converted files will always be deleted securely when the procedure is complete. Moreover, its interface is incredibly appealing and particularly built for the user's comfort.
PDF Convert Online
This is the best online tool for converting high-quality JPG images to PDF files with no quality loss. Simple to use and completely free, this program can quickly and easily convert JPG files to Adobe PDF format.
You may even meet uncountable features that support you in distinct methods when generating optimum and excellent conversions.
The most impressive aspect of this medium is that it makes it simple to divide and merge PDF Adobe documents without lowering their quality in any way.
This converter is also excellent if you use optical character recognition in your workflow.
Keeping in mind that there is no need for any additional software or time-consuming installation procedures, the conversion from JPG to PDF may be completed with only a few clicks.
FreePDFConvert
Using FreePDFConverter, you can easily transform your JPG images into PDF files without spending a dime. You may use this online service to convert a single JPG image or an entire folder's worth of JPGs into a PDF file.
Besides that, currently, you may obtain the option for changing various file types to and from distinct suitable forms. While converting JPEGs to PDFs, this web-based tool employs robust security procedures to keep your assets safe.
This free online tool makes it possible to convert images to PDFs quickly and easily on any device or operating system.
Best Way to Conver JPEG/JPG to PDF – Recommended
PDF WIZ is a handy tool that allows you to make changes to your PDF files and export them to other formats, including Word, Image, XPS, EPUB, and more.
In this method, changes may be made not only to the document but also to the PDF files. Converting a file to PDF format prior to upload is also an option.
In addition to being a PDF editor, PDF WIZ includes a variety of wonderful features, such as the ability to compress PDF files, combine PDF files, protect PDF files with a password or remove an existing password, and divide PDF files.
It has a basic but straightforward layout that lists all of the functionality upfronts, and you can easily customize it to your needs by clicking the appropriate buttons.
When you click that button, you'll be sent to a screen where you may pick the source of the file you want to upload or upload manually.
After the necessary files have been added, the procedure may be initiated by clicking the Run button. The whole operation, from start to finish, is straightforward and simple to perform.
All in all, this utility is a bundle of a variety of important tools which are needed for PDF-related activities. In the following section, we will speak about how you may utilize this program for converting files according to your demand.
Convert JPEG to PDF Without A Huge File Size
Step1 Download PDF WIZ and install it on your PC. To proceed, open PDF WIZ and select the Image to PDF icon.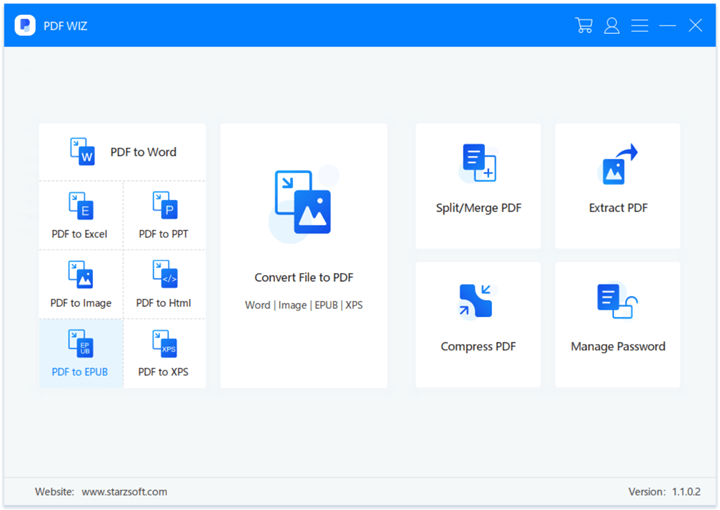 Step2 On the following page, drag and drop the images you want to convert to PDF to the box in the middle of the screen.
Step3 You may rearrange the boxes' placement using the arrow buttons, pick a destination for the files, and decide which of many possible conversion methods you'd want to use by clicking on the corresponding buttons beneath the boxes.
Step4 Once you're ready, use the CONVERT NOW button to begin the process of converting your images to PDF.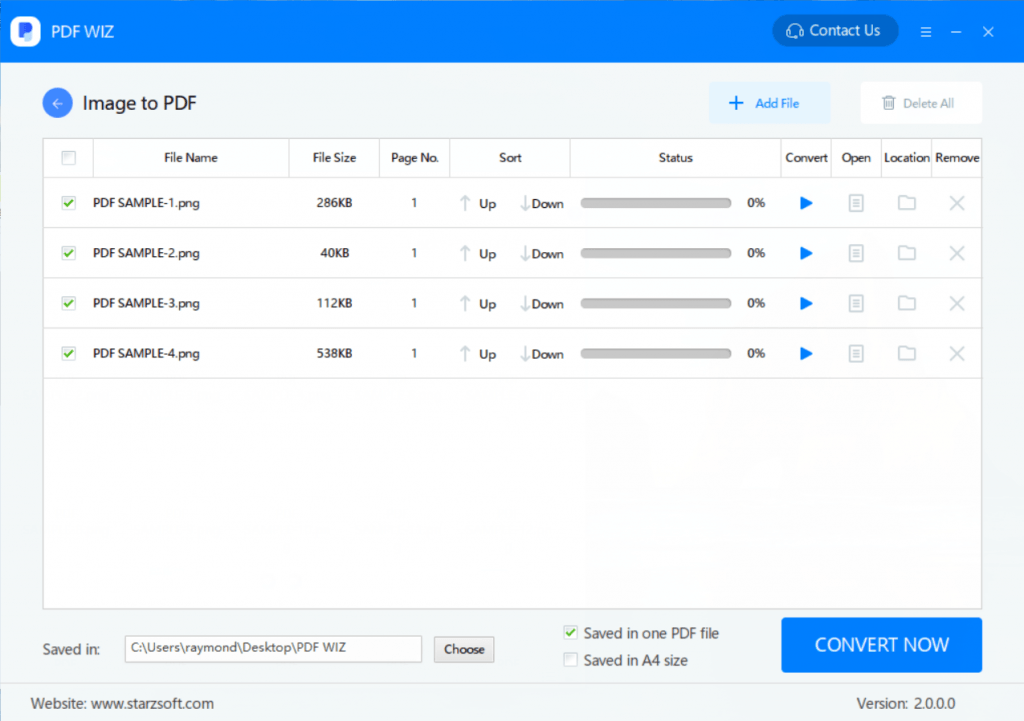 Step5 The conversion is finished when the progress bar reaches 100 percent. After that, you may either open the file immediately by clicking the Open button or navigate to the location where the converted files are stored by clicking the Location button.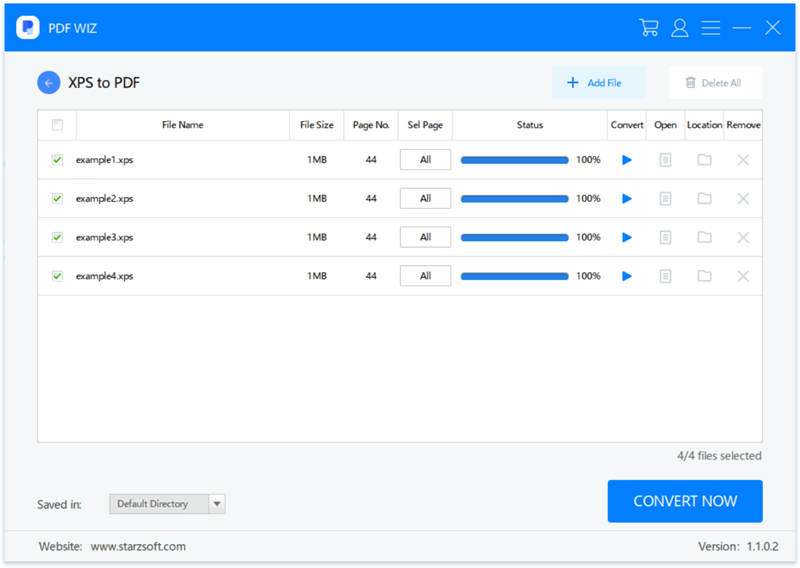 Additional Features of PDF WIZ
User Interface And Security
Indeed, this feature is arguably the most impressive aspect of the whole remarkable instrument. Talking about the tool's User Interface, it is reasonable to mention that the developer has actually done an outstanding job.
The UI design is such that even a beginner can utilize it. This tool is user-friendly enough that even those with no technical background can operate it.
Protecting your files throughout the conversion process is a close second. PDF WIZ maintains the integrity of your files' security throughout conversion, making it an exceptional solution for all your PDF-related tasks.
Supports Various Formats
The second most noteworthy feature of this program is the number of formats it supports. After deciding to convert your PDF, you would want the finest results available.
With the PDF WIZ, you may convert your documents into multiple formats, including HTML, EXCEL, PPT, WORD, and many more.
If you intend to utilize the document with Microsoft Word, you also receive the DOC and DOCX file formats.
You do not even need to worry about data corruption or loss, and the entire procedure is rather straightforward, making it incredibly popular.
Cross Converter
While you may convert PDF files to numerous formats like Excel, Word, and others, you can use this application for a lot more than just that. Here you may also convert a picture into PDF format.
Regardless matter whether your picture is in PNG, BMP, TIFF, or JPG format, you may convert it to PDF format in the best possible method. You may also do the reverse—convert a Word document into images like JPG or BMP.
FAQs
How do I reduce the JPEG size of a PDF?
You can use the PDF WIZ converting tool to reduce the JPEG size of a PDF document.
How do I shrink the file size of a PDF?
There are a few ways to compress a PDF:
Reduce the resolution of the PDF. This will reduce the file size, but it will also reduce the quality of the PDF.
Use a compression tool like WinZip or 7zip to compress the PDF. This will not affect the quality of the PDF, but it will reduce the file size.
Convert the PDF to a JPEG or PNG format. This will also reduce the file size, but it will also reduce the quality of the PDF.
How can I fix a PDF file that is too big?
You can't fix a PDF file that is too big. You have to reduce the size of the PDF file. You can use PDF WIZ to convert your PDF to image format to reduce its size.
Conclusion
It was all about converting your JPEG or JPG files to PDF documents. We discussed several tools, but we recommend you use PDF WIZ because it is fast, reliable, and easy to use.