PDF toolkits are plentiful and finding one takes only a minute or so, but it's worth researching to find the best. Nitro Pro 12 is one of the main choices that users look into and there's a good reason for this, although there are also reasons to consider other PDF tools. In order to give you a better idea of whether this is the right tool for you, our Nitro Pro 12 review will discuss the software, it's main features, and how it performs.
Part 1. Nitro Pro 12 Full Review
1
What is Nitro Pro?
Nitro Pro 12 is a collection of PDF tools aimed at replacing the hugely popular Adobe Acrobat. It claims to perform just as powerfully as Adobe Acrobat while giving users a wider selection of features and at a cheaper price.
This is an easy software to start using with a minimalist interface, and here are some tools to expect:
Add text and images or modify existing elements
Convert files from Word and Excel to PDF, and vice versa
Make new PDFs from scratch with the PDF editor
Compare multiple PDFs to discover similarities
Rearrange PDF pages by adding, removing, and rotating them
Create PDFs with forms that can be electronically signed
Offers various PDF security features (encryption, password, etc)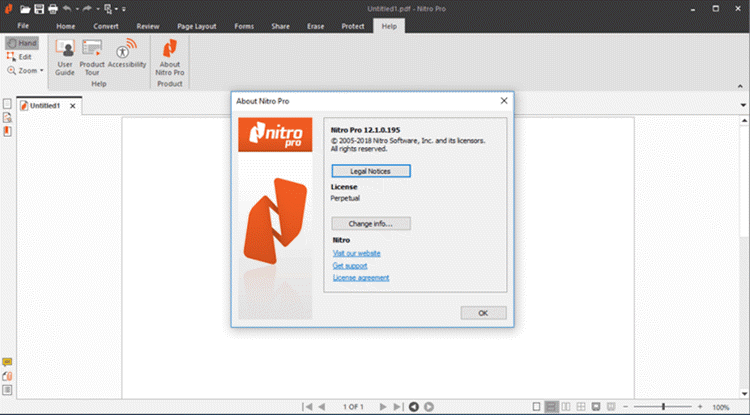 Believe it or not, this list could go on and there are so many other features we could add in this Nitro Pro 12. The software is definitely at the more expensive end but a quick look at everything it comes with makes us question if the high price is actually reasonable.
2
Performance
Since we aren't long term users of Nitro Pro 12, we thought that it would be best if we based our performance review of the software on what legitimate buyers have said. So, we jumped into the reviews and found out.
The first shocker is that Nitro Pro 12 doesn't support Mac computers, blocking a huge audience who need PDF tools from using it. One customer even stated that after realising the lack of Mac support their refund request was denied.
Something else that is complained about is the program's interface. Due to the poorly designed user interface, tools and features can be hard to locate and this alone is reason to avoid it.
Worst of all is the quality of customer support. A worrying number of reviews explain how their encounters with the Nitro Pro support team were poor – rudeness, disrespectful, and unhelpful are some terms that were used.
It should come as no surprise that this doesn't paint a good picture of Nitro Pro 12.
3
Price
The price of Nitro Pro 12 begins at a substantial £168 per user. Whilst a free trial can be downloaded, it has lots of limits and doesn't provide a good idea as to what the full version offers.
If you are purchasing Nitro Pro 12 for more than 20 people to use then the Basic plan of £168 per user is out of the question. Team and Enterprise price plans can be bought for larger teams although direct contact with Nitro Pro's sales team is required for specifics.
Top 3 Alternatives to Nitro Pro 12
Wondering about the other options you have? You're not alone – here are three alternatives to Nitro Pro 12.
1
PDF WIZ
First up we have PDF WIZ, an exceptionally effective software that enables complete control of your PDF documents. Tasks like converting PDF to Word, Excel, and image files are all made easy with the help of PDF WIZ. The thing that makes it stand out is the fact that it's entirely free so you don't have to worry about spending more money on a new program!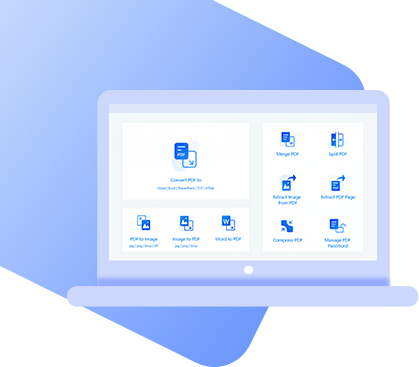 Convert PDF documents to Word/DOC/DOCX, PowerPoint, Excel, or plain text files
Convert images to PDF and PDF pages into images
Split PDFs into more than one file or merge PDFs together
Minimise PDF file sizes with compression
Go ahead and try out PDF WIZ for free. We guarantee that you'll agree with us that it includes all the PDF tools you'll ever need and delivers all of the above features perfectly.
2
PDF Architect
Another alternative to Nitro Pro 12 which isn't quite as impressive as PDF WIZ, but which still gets the job done, is PDF Architect.
It has a range of free features to offer however if limitless access is what you want, a subscription is needed (starting at £39/year).
Convert hundreds of file formats into PDF documents
Can be used as a simple PDF viewer
The free version lets users merge PDFs, and move, remove, or rotate pages
Paid subscriptions offer page insertion, PDF editing, encryption, and more
The most expensive package provides OCR scanning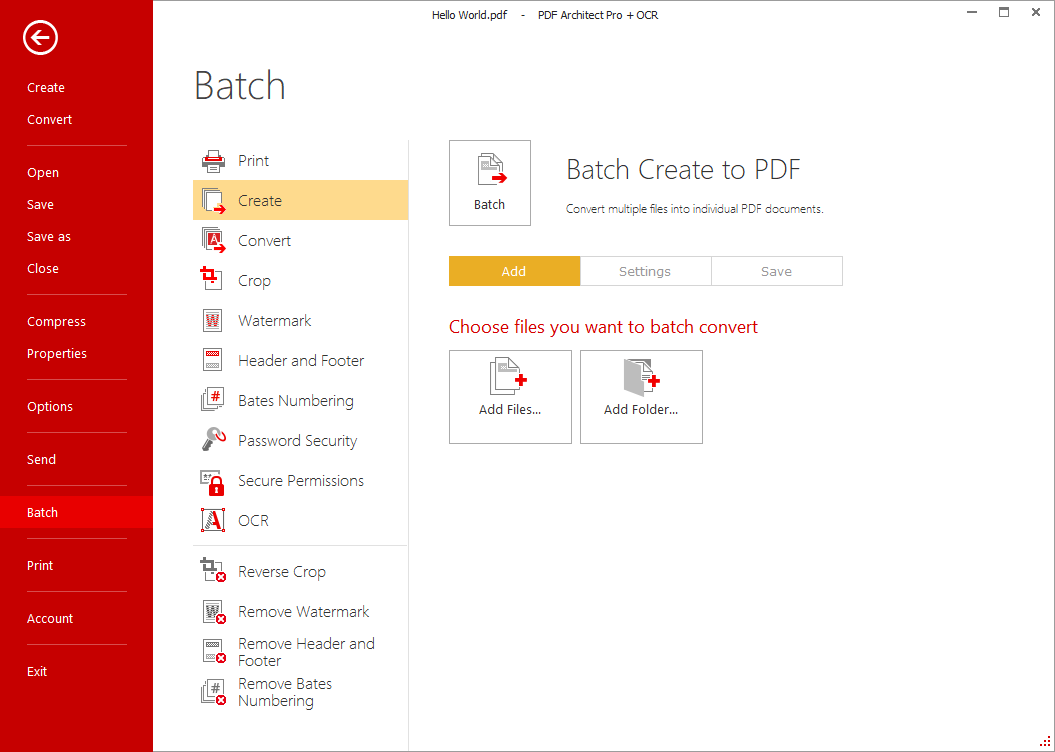 Even considering the free version, it's obvious that without purchasing PDF Architect you are limited to what tools you can access. Steep fees are just one of the notable things about PDF Architect and unfortunately, there are a couple more cons worth mentioning.
Cons
Very costly considering the tools it comes with
PDF editing functions are limited, not a lot of editing capability
It has some performance stability problems (e.g. crashing)
3
ABBYY FineReader
Praised for its OCR functionality, ABBYY FineReader is an all-inclusive PDF toolkit that extends far beyond PDF editing.
Whatever tools you think you'll need to handle a PDF, ABBYY FineReader has them all. Editing, encrypting, and sharing are effortless tasks and here are some specific features:
Create digital versions of paper documents with OCR scanning
Convert PDF files into different formats, such as Word
Add PDF encryption to fully protect sensitive files as well as electronic signatures
Edit PDF text, images, and every aspect of your PDFs
Manage forms that can be shared and filled out by others
Add comments and annotations to PDFs that can be viewed by others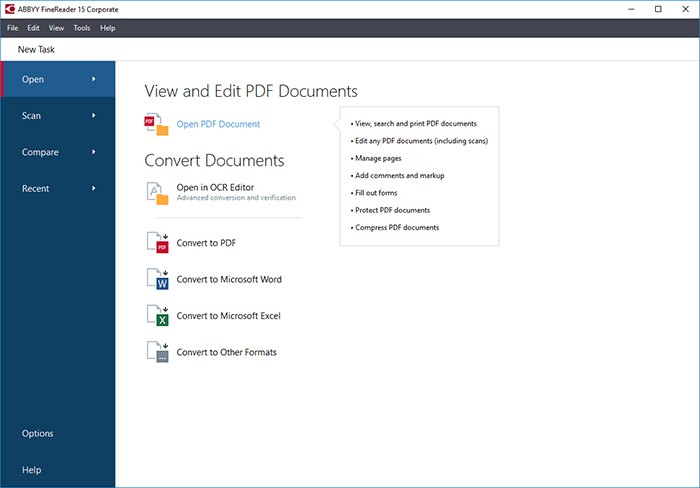 Overall ABBYY FineReader seems like a great collection of PDF tools that anyone in the office would find helpful to have. If we take a step aside and notice how expensive it is though, it's clear that there are other downsides to ABBYY FineReader.
Cons
Too expensive for most people to affordably buy
The Mac version has shown to have lag problems
Compared to other solutions, there are barely any guides
Conclusion
Our opinion on Nitro Pro 12 is mixed and we aimed to be as objective as possible during our review. There are a fair number of pros and cons however with consideration to what other PDF tools can offer you, we don't think Nitro Pro 12 is the ideal software solution. Give thought to using PDF WIZ instead, it's a costless and easy-to-use PDF toolkit that will prove to be useful in daily office life.