Looking for a reliable PDF creator? You have many options available as there are wide variety of such tools available on the market. PDFCreator is one such tool that is capable of fulfilling your PDF creation needs. Not only is it equipped with lots of features, but it is also free. Read on to learn more about it.
Part 1. PDFCreator Review: Pros, Cons, Performance & Price
1
What is PDFCreator?
PDFCreator is a popular PDF creation tool developed by pdfforge. The software allows you to scan your photos, organize and customize PDF files, covert documents, edit them, and more. It's an all-in-one PDF creation tool that you can use to create a PDF file from just about any Windows application.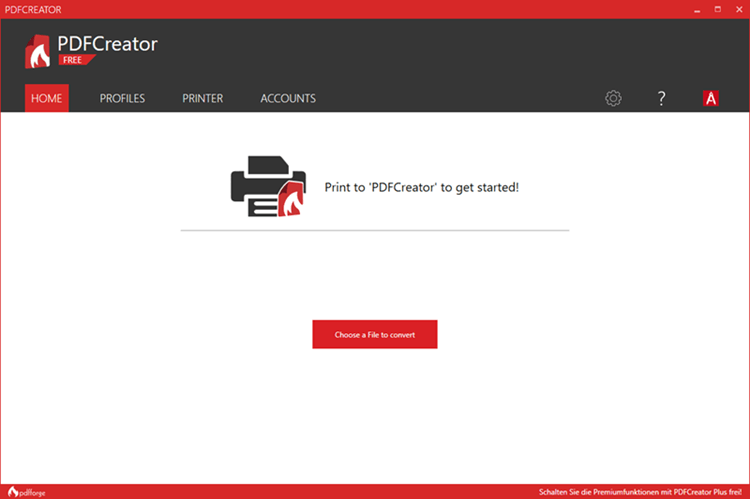 PDFCreator installs as a virtual printer driver. So, to create a PDF file with it, you simply need to open the source document, select the Print option, and after that point it to the PDFCreator printer. The rest of the steps are basically following the on-screen instructions.
2
Pros and Cons
+ POSITIVES
Create PDF files from virtually all applications that can print.
Easily secure your PDF files. PDFCreator allows you to encrypt and password protect all PDF documents.
The software has a user-friendly interface that keeps the visuals to a minimum and focuses on providing easy access to functionality.
The software also allows you to create files in EPS, PS, PCX, TIFF, BMP, PNG, and JPG.
AutoSave files to filenames and folders based on Tags such as time, date, computer name, username, etc.
– NEGATIVES
Batch processes are not supported which means you can only convert/create/edit one file at a time. This can be a big deal for users who often need to work with multiple PDF files.
Some users have reported installation problems, particularly in old operating systems. Furthermore, issues during printing have also been reported.
Update process may create issues at times. Sometimes, the previous version does not automatically get removed and may interfere with newer version.
In free version, the software leaves a watermark over modified documents.
Free version is ad-supported and offers to set Yahoo! as a default search engine, install the pdfforge toolbar, install Search Settings, etc. which can be annoying.
3
Performance
While it takes time to get used to PDFCreator considering it uses the concept of a virtual printer, it's clean and simple interface makes everything convenient and easier. Converting files to PDF is pretty easy as you simply need to open the source document, use the corresponding application's print feature, and choose PDFCreator as the default printer.
Apart from this, you can convert and create PDF files directly from PDFCreator as well. To do this, you will need to use its Add/Document option and then follow the on-screen instructions from there.
Overall, the performance of the software is great. The file conversion doesn't take very long and the created files are of quality. They are easily accessible form any computer equipment and can be modified without any issues. PDF file encryption also works well.
4
Price
Apart from the free version, a pro version is also available. Pricing starts at $49.00 per year.
Part 2. Best Alternative to PDFCreator
Looking for a PDFCreator alternative? No need to look further. PDF WIZ is the tool that can cover all your PDF files creation and conversion needs. It is a free tool just like PDFCreator. However, while PDFCreator has some of the features locked in free version, PDF WIZ provides full access to all of its features. All the features are unlocked and become accessible as soon as you install the software.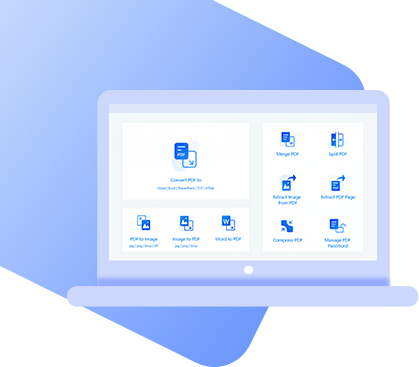 Powerful PDF conversion tool. Convert your PDF files to basically any popular file format you want. (Image, Text, HTML, PowerPoint, Word, Excel, and more)
Also allows you to convert other files (Image, Word, and more) to readable and editable PDF format.
The tool has many other useful features e.g. password management, merge PDF, compress PDF, split PDF, extract media from PDF extract pages from PDF, etc.
User-friendly, intuitive interface. 100% free to use. Suitable for new users.
Conclusion
PDFCreator is a powerful tool that allows you to create and manage PDF files with ease. However, despite the software's many features, there are some limitations e.g. inability to process files in batch, problems with updating, watermarks in free version, etc. If you are looking for an alternative PDF conversion tool that is free and comes with all the top features, then it is highly recommended that you give PDF WIZ a try.