There is an abundance of PDF converters to choose from. However, not all those PDF converters are the same. PDFMate is one of the popular contenders in the world of PDF converters. That said, you may read this PDFMate PDF converter review to learn more about it.
Part 1. PDFMate Full Review
In this part of our PDFMate PDF Converter review, we explain the most important aspects of the software. So, keep reading if you are curious about this tool.
1
What is PDFMate?
In simplest terms, PDFMate is a PDF converter with so many features. It has an excellent user-interface that comes with very convenient features. The conversion process of PDFMate comes in the form of a wizard so things are easier even for a novice user.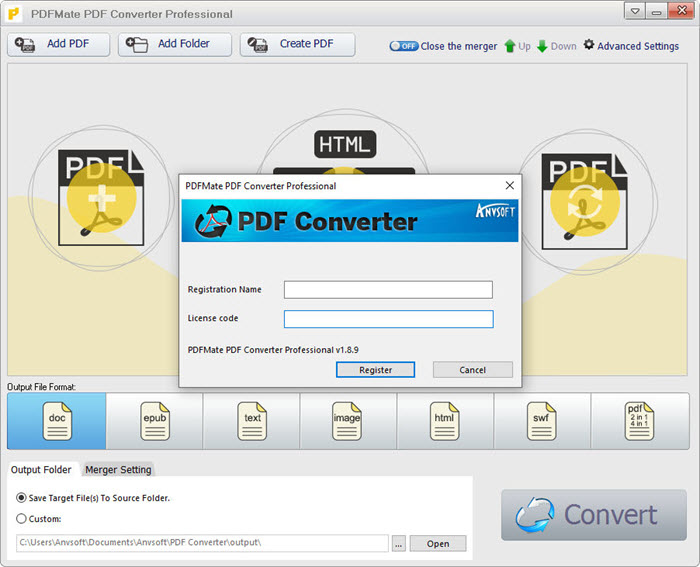 This tool comprises of size conversion tools to add more versatility. For instance, it comes with tools to convert PDF into formats like EPUB, Text, Image, HTML, SWF, and Word. In addition to that, it has a tool that can shrink multiple PDF documents into a single PDF page.
2
Pros and Cons
+ POSITIVES
Now, let's take a look at the features of PDFMate software. This will give you a glimpse of its ability.
PDFMate can convert PDF files into EPUB, DOC, TXT, IMG, SWF and IMG file formats.
Very handy and advanced OCR feature to convert any PDF file into an editable document.
It can add Open/Permission passwords into any PDF file or Word documents that are converted.
PDFMate can create PDF files using Word, Excel, IMG and even PPT files.
You can use it to customize the layout of the PDF files and change the orientation of the pages.
It can be used to merge and combine PDF files and even to split PDF documents by page range.
– NEGATIVES
Mentioned below are some of the drawbacks associated with PDFMate.
Many users complain that they have noticed unstable performance with PDFMate for some reason. PDFMate tends to crash during some conversion processes.
It doesn't convert PDF files to Excel and PPT.
When converting PDF to image files, it saves the output file as a JPEG file without giving you any other option. In other words, it doesn't let you choose output formats like TIFF, BMP, and PNG.
If you opt to use the free version, a message prompts after each conversion process asking you to upgrade for the premium version.
The premium version of PDFMate costs $39.95. Although there is a free version, it has some limitations as well. So, for an average user, $39.95 to convert a PDF file can be somewhat expensive.
3
Performance of PDFMate
When it comes to the performance factor, we should say that PDFMate shows decent functionality. The main purpose of this software is to convert PDF files into different other formats such as Word, SWF, JPEG, EPUB, etc. However, the conversion has some limitations because it doesn't allow you to convert PDF into PPT or EXCEL. In addition to that, it doesn't offer you the option of choosing the image file format.
Some individuals say that PDFMate tends to crash occasionally when you perform merging and splitting of PDF files. This can be a pretty annoying approach especially for those who are looking for a smooth PDF conversion process.
4
Pricing & Plans
PDFMate has a free version for those who want to use it for a short period with limited features. Basically, if you need to perform a very simple task (such as converting a single-page PDF document into a text file), the free version would be perfect. But if you intend to use it for a longer period constantly (for professional tasks), you will have to upgrade to the premium version.
However, if you choose to upgrade to the premium version, you will have to bear a cost of $39.95 (as of this writing).
Part 2. The Best Alternative to PDFMate
Now that you know there are some drawbacks associated with PDFMate, you may think of a good alternative. In this case, the most powerful and efficient option is PDF WIZ for various obvious reasons.
PDF WIZ is a feature-rich, easy-to-use and highly versatile tool that can convert PDF into various other file formats and vice-versa. The most important thing about PDF WIZ is that it is free. In other words, you don't have to pay anything at all to get your PDF conversion work done if you use PDF WIZ.
Features of PDF WIZ
As we have mentioned before, PDF WIZ is feature-rich software that can convert any PDF file into various other formats. In addition to that, it allows you to convert other file formats into PDF. Mentioned below are some of the most notable features associated with PDF WIZ.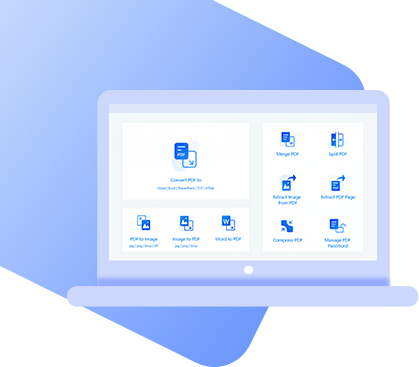 Full access to all the features without any limitations for free.
It can convert PDF files into Word, PPT, EXCEL, Text, HTML, and images.
Very solid performance without any crash during the conversion process.
Convenient user-interface with no complex navigation.
Highly secured software that doesn't compromise the security of your information.
Conclusion
PDFMate is a decent PDF converter that can let you convert PDF files into other file formats and vice-versa. However, it is not free software (although a free version with limited features is available). Also, it has some other drawbacks in terms of functionality. For those who are looking for a free but powerful alternative to PDFMate, PDF WIZ is the perfect option.