If you have ever written an article, essay, report, or anything else, then decided that you wanted to reorder your PDF pages but didn't know how, we have felt your struggle. It can be a real pain when you have worked so hard on something, but a little trivial aspect is holding you back from having it be your best.
Luckily, there are ways that you can rearrange your PDF pages with minimal hassle. With the resources that we are going to talk about in this article, you can quickly and efficiently change the order of your PDF pages and be on your way.
How to Rearrange PDF Pages?
What many people don't know is how to rearrange their PDF pages since a PDF document can be tricky. It is often believed that you cannot change the order of your PDF page, but this is not true. With the following resources and tools, you can change the order of any PDF files with very little trouble.
1
Rearrange Pages in PDF Adobe

Acrobat

One way that you can reorder your pages in any PDF document easily is through Adobe Acrobat. This method of changing your page order is very convenient, though it is not free, so that is something to be aware of. However, it is relatively easy and convenient, so if you don't mind the cost, it may be a good resource for you.

Step1 open up Adobe Acrobat and click on the "Organize Pages" tool that can be found on the right side of the page.

Step2 Select the pages that you would like to switch the order of through the thumbnails. You can see the page numbers underneath.
Step3 Use shift to select a page range.
Step4 Either drag and drop pages into the order you want them or copy a page to drop it in a new location.
Step5 Save your file by either selecting a folder or creating a new folder then click the "save" button.
The one downside to this tool is that it is not free, so you will have to pay the specified amount that is charged. Unlike other tools that are outlined in this article, though this one is easy and convenient, it does cost.
2
Rearrange Pages on Mac
Another resource that you can use to change the order of your pages in your PDF file is using the preview tool on a Mac. As can be seen in the name, the only way that this can be used is if you own and use a MacBook or Apple product. If you own a device that is not a mac or Apple, this process will not work for you.
Step1 Double click the PDF file. If this does not work, simply right click it and select 'Open With' followed by the 'Preview' button and it should open.
Step2 Use the view menu to select either 'Thumbnails' or 'View'. This will allow you to see all of your pages in order.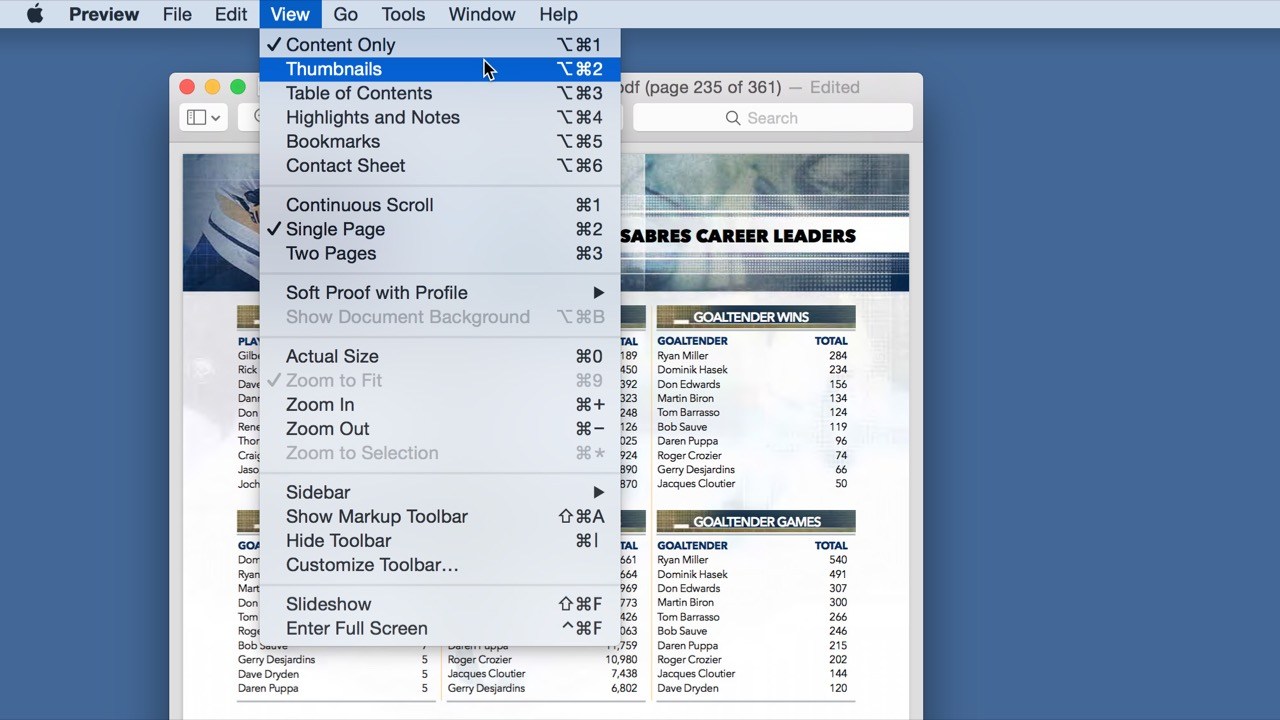 Step3 Go to 'Contact Sheet', the preview will allow you to drag and drop the pages you wish to change into their new location.
This method is very fast and easy but, unfortunately, it can only be done by those with a Mac or Apple device. If you do not have one, you will have to use one of the other resources mentioned.
3
Reorder PDF Pages Online-DeftPDF
Another method that you can use to change the order of your PDF pages is through an online resource known as DeftPDF. However, with this method, there are cons to using this resource. There is only one way to reorder your pages using this method, and you may run the risk of file privacy.
Step1 Upload your PDF file online and a thumbnail of your PDF should show up
Step2 Once it is uploaded, you can drag and rearrange your pages as you wish.
Step3 Change the order that you wish them to be, you can download your document onto your computer and save it

Though this is a relatively easy process and you can do it with ease, you do run the risk of your files not being private. On top of that, there is only one way to reorder your pages rather than having options as with the other methods.
4
Reorder PDF Pages Online-PDF2GO
Similar to the previous method, PDF2Go is an online resource that allows you to upload and reorder your pages online. However, just as with the last one, you do run the risk of your files no longer being private or an excess of advertisements. This can be a waste of time and will not be as quick and efficient as other methods, so that is important to keep in mind.
Step1 Select 'Sort and Delete PDF' button and Upload the file you wish to edit onto the online resource.
Step2 Click on a page using the thumbnail located on the left.
Step3 Choose the editing option that you want. In this case, choose the option that allows you to change the order of the pages.
Step4 Drag and drop the pages into the order you want them to be in.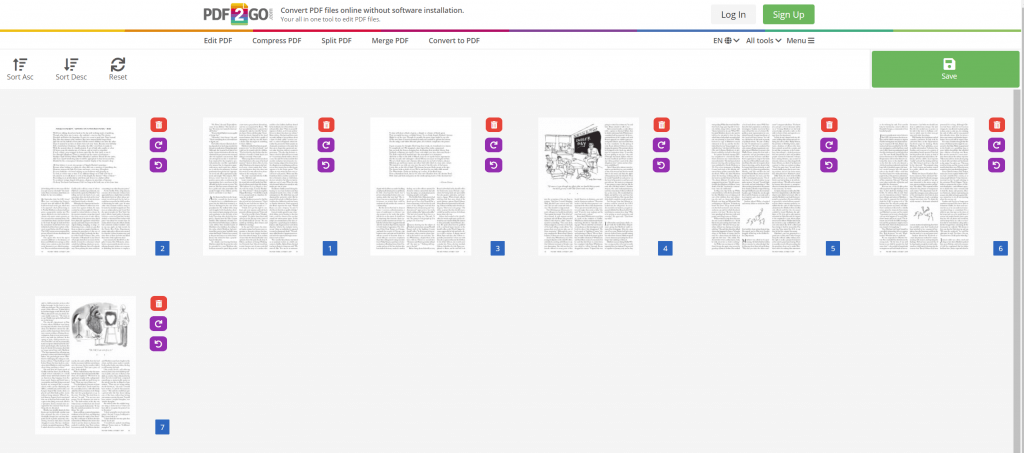 As stated before, this is a great and easy online resource, though it does come with safety and privacy risks.
Extended Reading: PDF WIZ
While PDF Wiz does not yet allow you to reorder your pages in a PDF, it does offer a variety of other tools that can help you make your document perfect. PDF Wiz is free to use, won't cause any privacy leaks, there is no restriction on file size, and there are multiple functions that allow you to do a lot with your document.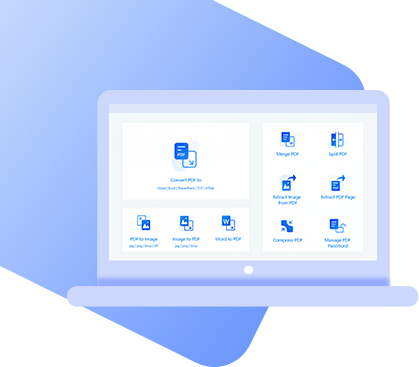 Convert PNG files to PDF format offline absolutely free of cost
Adjust orders automatically according to your image info or use manual adjustments
Convert your files without any size limitations
Allow you to convert png files in bulk with fast conversion speeds
Convert your files with simple, easy to use instructions
There are many advantages to using PDF Wiz over other choices. Not only is it easy to use and free, but it is also safe, reliable, and has various other tools that you can use and access for free to make your PDF exactly how you want it.