Have you ever wondered about the different options to cast your phone screen to a PS4 device? Your PS4 is incredibly powerful, and while the newer PS5 model might be even more so, the majority of us are still quite happy with our PS4 models. However, if you want to enhance the range of functions and applications of your PS4 device, you may want to consider looking at how to cast your phone to PS4 – as today's guide will cover.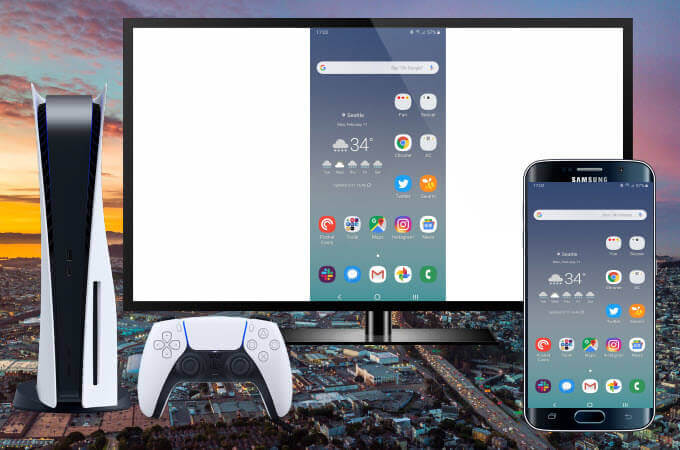 So, without further ado, let's take a look at some of the key things you need to know about how to cast phone to PS4 – and, critically, what this might mean for your screen sharing goals.
Part1. How to Cast Android Phone to PS4
First of all, let's consider the different options to cast your Android phone to PS4. There are three main options to cast an Android phone to PS4: Plex, iMediaShare, and the PlayStation itself.
We recommend using the PlayStation method here since this is generally the most straightforward option.
1. Plex
First, you could consider using the Plex app to cast your Android phone to a PS4. Plex is a highly efficient, almost automated screensharing tool that is primarily designed for streaming videos, photos, and music.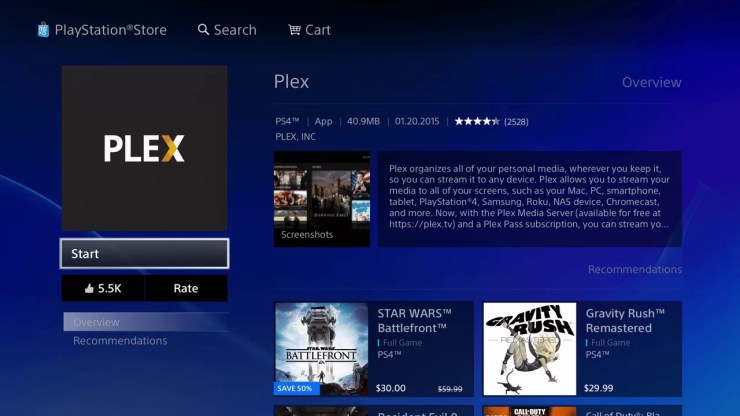 How to:
1. Simply download Plex from the PlayStation Store and the Android store to get started;
2. It only takes a few minutes to set up and can offer a highly effective screen sharing option.
2. iMediaShare
Another great option you could consider is iMediaShare, which is available for free on the Google Play store.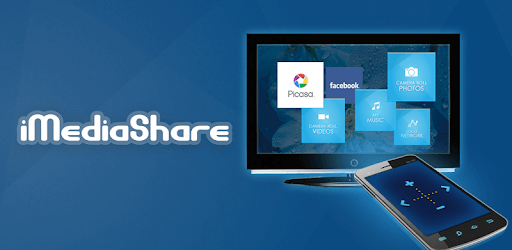 Notice:
It's effective for all Android devices running v2.2 or higher. It's also incredibly quick to use compared to many other tools; just ensure your devices are running the same WiFi, and you'll then be able to connect effortlessly.
3. PlayStation
The third option you could consider in this regard is to directly connect your PS4 to your Android device by using the PlayStation app, which can be purchased for free from the Google Play store for Android devices.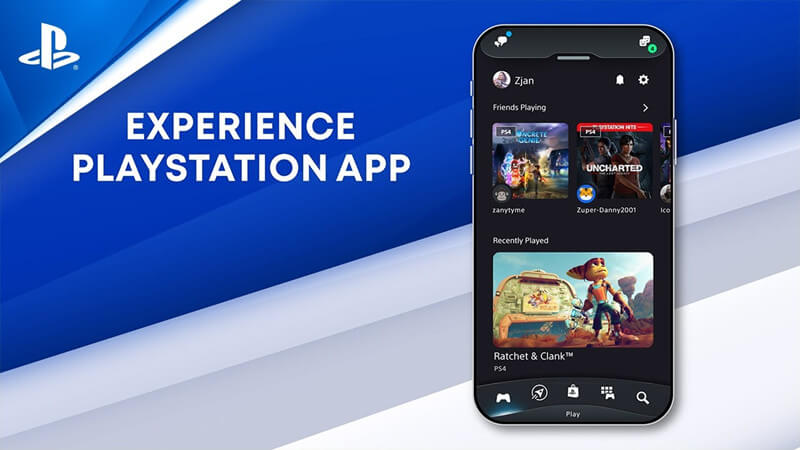 How to:
1. Simply ensure your PS4 and phone are on the same network, or through an Ethernet connection, and open your PS4 settings.
2. Head to "PlayStation App Connection Settings" and add a new device, which will display a code on-screen.
3. Input this code on your Android phone, and you'll soon begin casting your Android phone screen directly onto your PS4.
Part2. How to Cast iPhone to PS4
If you have an iPhone device, the options for screen mirroring are slightly different.
The best option to consider is probably the R-Play screen-sharing tool, a paid mirroring app that allows users to easily stream their iPhone to your PS4 device. This tool is especially useful since it's also compatible with the PS4 controller, allowing you to also play PS4 games on PC devices.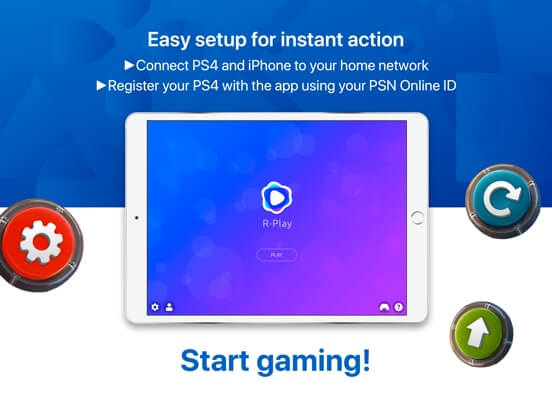 You may also be able to use both Plex and iMediaShare, as we outlined prior, to cast your iPhone to a PS4 device.
Note
However, if you have been struggling with this, don't panic; there's a simpler method that you can use to effortlessly connect your iPhone device to a PC screen rather than your PS4 device. Read on to find out more if this is an option that you think could be suitable in your situation.
Part3. FAQs About Cast Phone to PS4
At this point, we've considered some of the key things you need to know about mirroring your iPhone and Android to a PS4 device. Screen mirroring an Android phone is a lot easier onto your PS4, and the PlayStation itself even has an option to screen share from an Android device inbuilt.
However, if you still have further questions about mirroring your phone to a PS4, we hope the following questions may help cover these queries.
Q1. Can You Stream Netflix from a Phone to PS4?
If you have been looking to stream your favorite Netflix shows onto your PS4 from your phone then you're in luck!
Of course, you will need to have the Netflix app downloaded onto your phone for this, as well as an up-to-date Netflix account. If you have both of these, you will soon be able to effortlessly cast your phone to PS4 screens by using the methods outlined today. Make sure your WiFi connection stays stable if you have been having difficulties while streaming Netflix from a phone to your PS4 device.
Q2. Can I Mirror my Phone to my PS4 Without WiFI?
Fortunately, if you have been having difficulties with your WiFi connection but still want to cast your phone to PS4, you may be able to achieve similar results by connecting your devices through an HDMI cable. However, this may make it more difficult to operate your phone.
As such, if you are having trouble mirroring your phone to a PS4 due to WiFi troubles, we'd recommend trying to cast your phone to a PC screen with a USB cable instead with the StarzMirror tool (see below for further guidance in this regard).
Alternatively, some tools may allow you to connect your phone to a PS4 through an Ethernet cable, or you could even try using a personal hotspot connection to connect your devices if WiFi hasn't worked.
Q3. Can I Use my Phone Data on my PS4?
Can you use your phone data on your PS4?
Absolutely! While most people will use WiFi for their PS4, if your WiFi connection is unstable or you don't have a WiFi connection, you could instead use a personal hotspot from your phone. However, always ensure your phone stays close to the PS4 for a more stable connection, since most personal hotspot connections are very localized.
Part4. How to Mirror iPhone/Android to PC — StarzMirror
As a further option, it's important to consider that you don't necessarily need a PS4 to cast your phone screen onto a larger device. For example, you can actually mirror your iPhone or Android screen directly onto your PC screen as opposed to a PS4 screen, if you so wished – which could offer numerous potential perks.
However, perhaps the most common benefit is that iPhone and Android screens often appear in higher resolution on a PC screen than a substantially larger PS4 screen. So, if your PS4 is on the fritz, or if you try one of the above methods but find that the final quality of your screen on the PS4 is uninspiring, why not try casting your iPhone or Android onto a PC screen instead using the StarzMirror?
StarzMirror provides a highly effective and practical screen sharing solution for many people, which could make it a valuable option for your own screen sharing needs. StarzMirror is also a practical and valuable solution for many other requirements, too, such as easily and professionally sharing presentations, teaching, live streaming, or hosting a meeting.
Some of the key benefits of StarzMirror include an exceptionally stable connection, 90fps, 2k ultra-high definition, easy operation, and fluent, delay-free screen mirroring.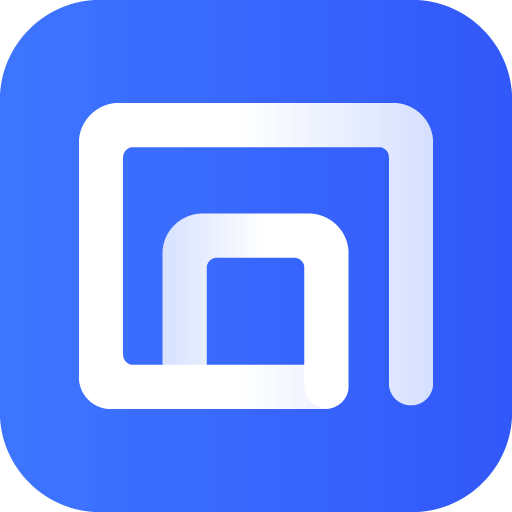 StarzMirror
Your Best iOS/Android Screen Mirror Software
How to Use StarzMirror
If you think it would be better to cast your phone to a PC than a PS4, then StarzMirror is the most effective streaming tool, thanks to its exceptional stability and ultra-high-quality connection. Plus, it's so easy to use, simply by using the following steps:
Step1: Download and launch the StarzMirror app from the main developer's website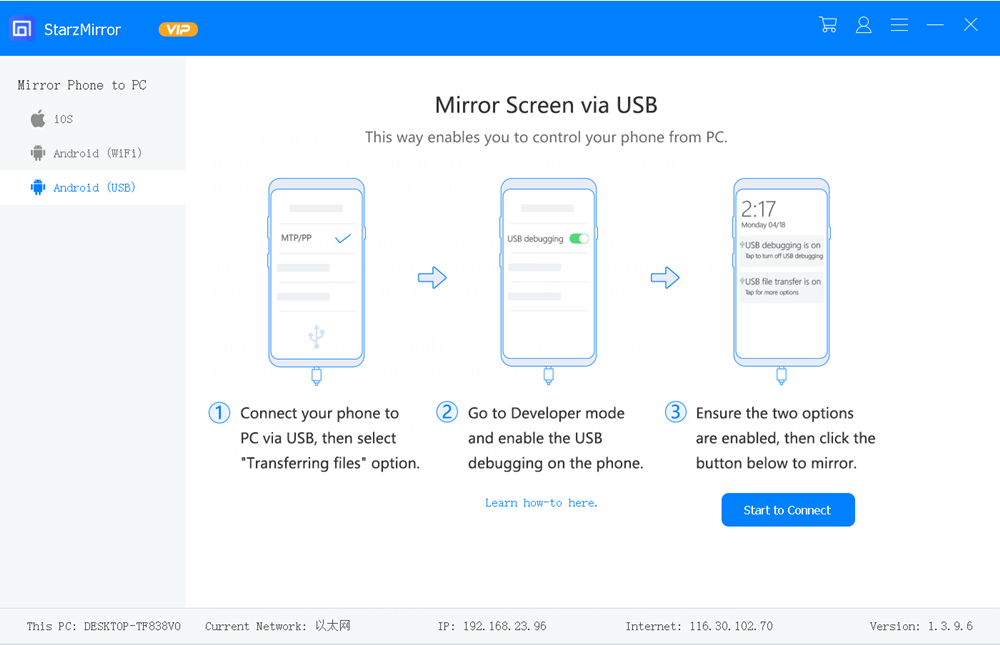 – never download a third-party copy, and always ensure your antivirus is up-to-date when downloading any files from the internet to protect your device against malware and viruses.
Step2: Connect your Android or iPhone device using a USB cable for a reliable, stable connection to your device. Then, head to your USB settings and select "transferring files" as the USB use.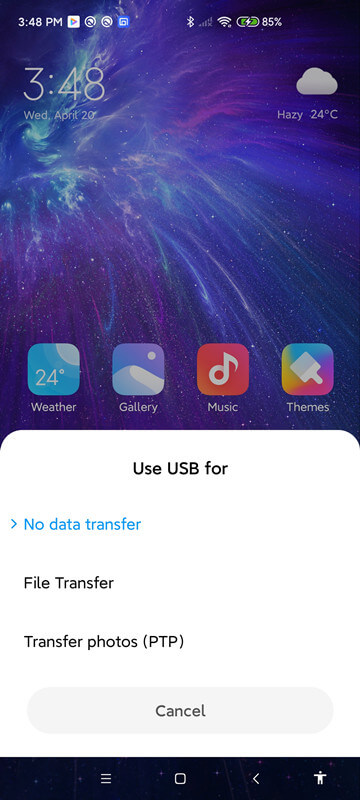 Step3: Head to the developer page and enable USB debugging, which can be found under your device's settings. Then, allow StarzMirror permission to share your screen, and you should soon see your iPhone or Android screen on your PC device.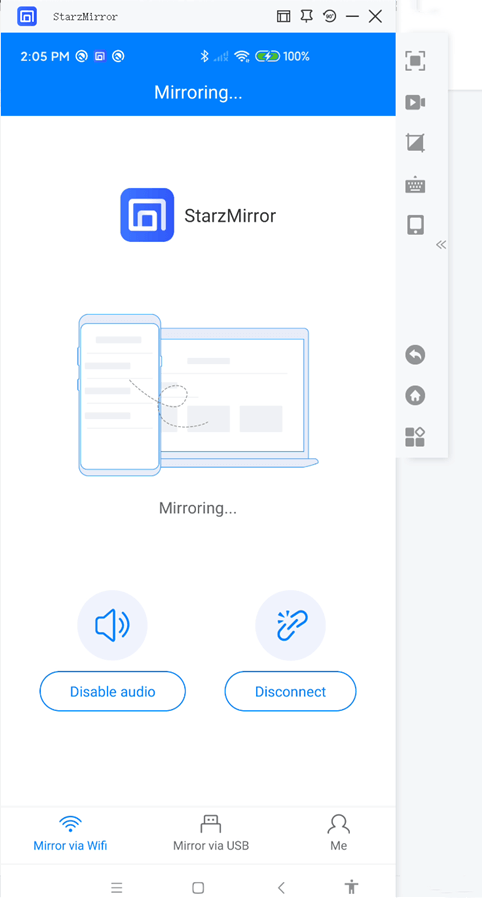 One of the key benefits of the StarzMirror tool is that it offers so much more than just screen sharing alone.
In fact, when you cast your phone to PC using the MirrorTo tool, you'll also be able to directly control your phone screen from your computer, offering a seamless and smooth operation overall. As such, this could absolutely be a valuable option to consider, if you have been looking for new ways to make the most of your phone.
Final Thoughts
If you've been looking to make the most of your PS4, why not try something a little bit different by casting your phone screen to PS4? There are countless benefits of casting your phone to your PS4 screen, but perhaps the most common reason to do so is that it allows you to play your favorite mobile games on a far bigger screen!
Hopefully, if this is something you have been considering, today's guide will have helped you to find out more about how to cast phone to PS4 – and what this means for your mobile use going forward.