When it comes to football, nothing can quite beat watching the game at the stadium directly – however, if this isn't an option, find a suitable live football tv app, watching your favorite football matches live on your TV could be a great option to consider.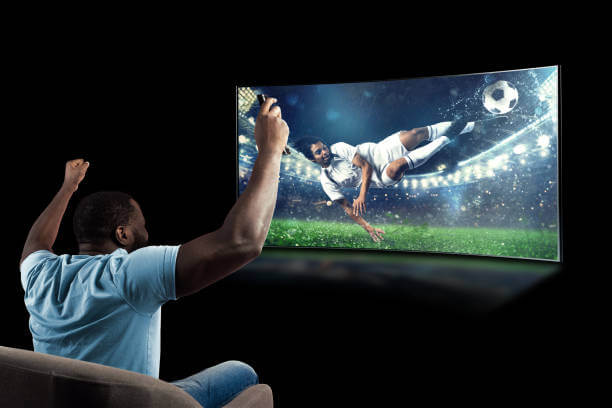 Better yet, you can enjoy watching your favorite live football matches completely for free with screen mirroring tools and the right apps – which is what we'll be considering today to help.
How Can I Watch Live Football for Free?
Before we go further, we should start by considering the main question: how can you watch live football for free on your TV device? Absolutely! While some live streaming apps/Live football tv apps will often require you to pay to view your favorite football content for free, this isn't the case in every scenario. With this thought in mind, it's important to consider how you can watch live football on your TV device for free.
Of course, the first option here is simple: look out for a TV channel that's live-streaming the football match! Some of the biggest football matches will be directly live streamed by TV channels, so be sure to flick through your current channels to see if this could be the case for you.
If this isn't available for your chosen football match, though, don't worry – there are still plenty of other ways that you can livestream your favorite football matches directly onto your TV or PC device for free with apps.
Remember: livestreaming your football games really don't have to be a headache, and with the right apps, tools, and approach you can make livestreaming your football matches a breeze.
7 Best Live Football TV Apps for Android and iOS
#1 ESPN ScoreCenter
One of the first to you could consider for livestreaming your favorite football matches is ESPN, which is available for many different devices, including iPhones and Android phones.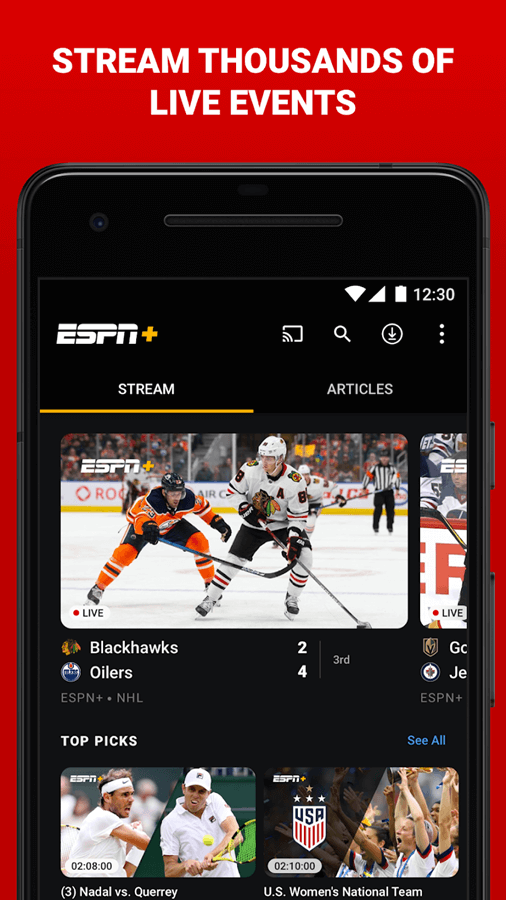 Unfortunately, however, this option to watch your favorite football matches live on mobile doesn't come with the ability to adjust the viewing quality, meaning you will need to ensure your internet connection is stable and running smoothly for the best results. Moreover, we strongly recommend considering the app for great on-demand news about your favorite football matches and teams, too!
#2 UEFA TV – Always Football, Always On
Another option that can allow you to watch your favorite football matches on your mobile device or another device is UEFA TV, an exceptionally handy app that's very easy to access through numerous different systems.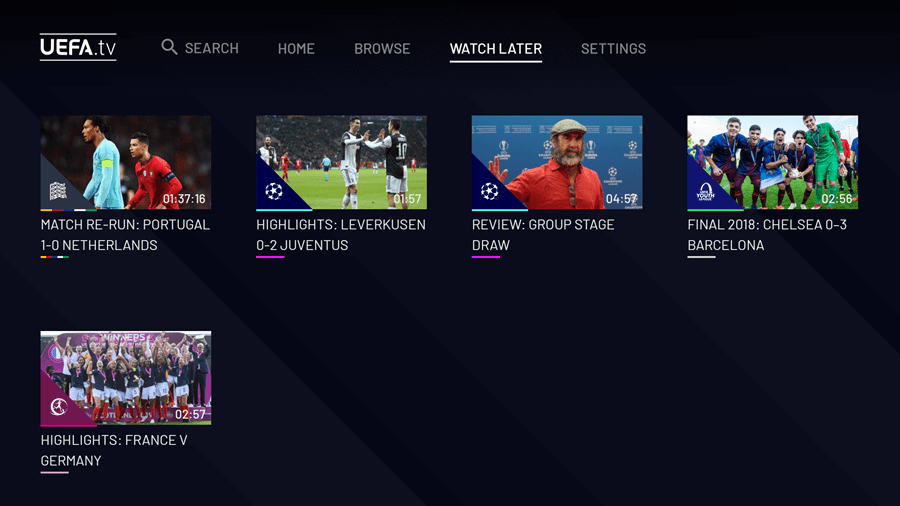 The UEFA TV app covers a huge range of events across the UEFA league, and there's also a massive amount of extra content available outside of just match videos. With that being said, you'll likely only be able to watch UEFA matches from here, so other apps may be more versatile for a wider selection of games.
#3 FuboTV: Watch Live Sports and TV
FuboTV is another excellent option for watching your top matches and games, and with over 5 million downloads on the Google Play store, it's safe to say it's a highly popular option.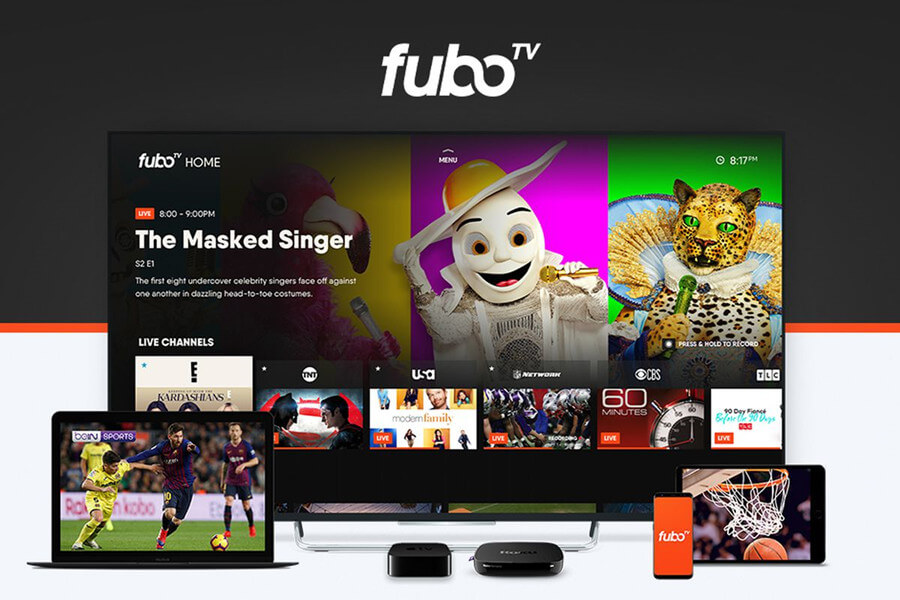 However, it's not only the best live football games that this handy app allows you to explore, but also amazing top-rated films, movies, and so much more. So, if you're looking for a powerful on-demand tool, FuboTV might be the perfect option to consider.
Just be sure to check that you don't end up paying above the odds, so if you don't want to pay for the app, it's worth just sticking to the free trial or another one of today's options.
#4 Live Soccer TV: Scores and Stats
Another highly rated option to enjoy your favorite football matches without having to be there in person is to try the Live Football TV HD Streaming app.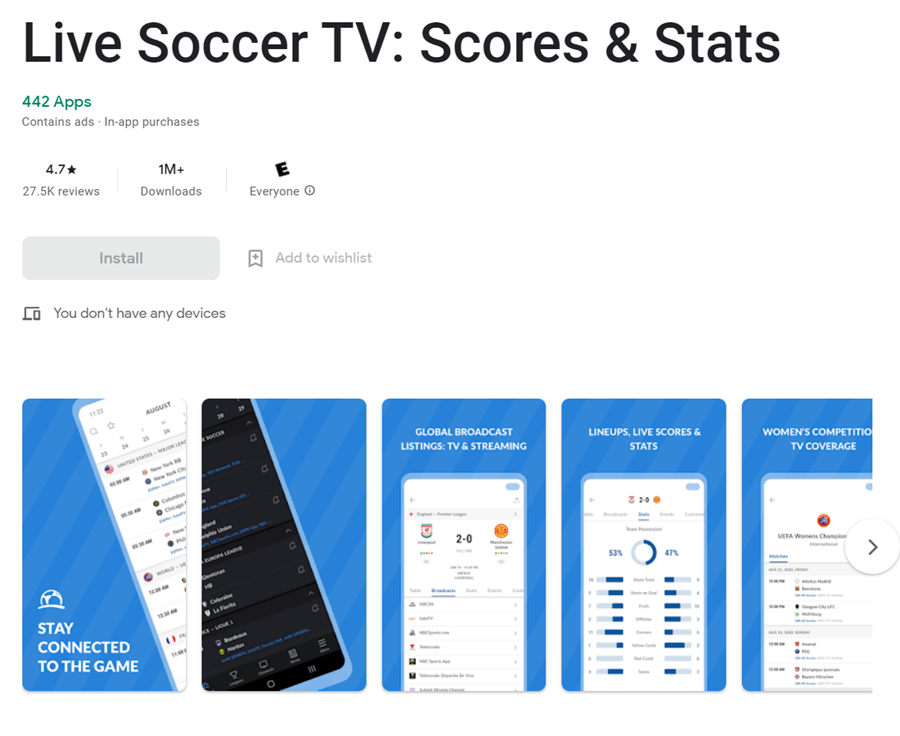 Featuring a whopping 4000+ channels from one handy app, you'll be able to easily and quickly access any current matches that might be running – making it easier than ever to enjoy top-class games from the comfort of your own home. Even better, the Live Football TV HD Streaming app also doesn't rely heavily on frustrating endless adverts, which can make it substantially more enjoyable to use.
#5 Live Football TV HD Streaming
Available readily for several different devices, but mainly for Android phones, the Live Football TV HD Streaming app is a great version that football lovers often use.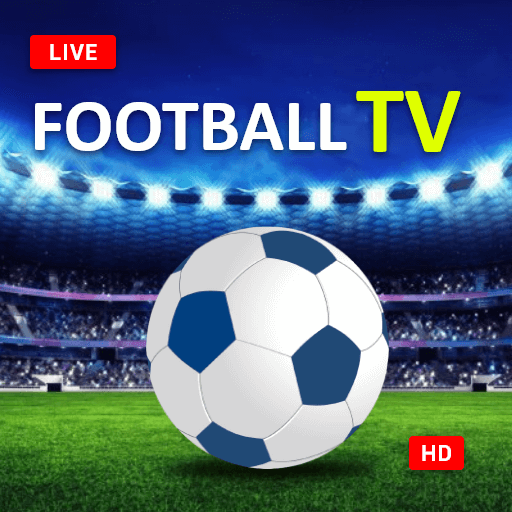 Notably, this particular app offers a unique system that allows users to easily view their favorite matches from home, and all the while enjoying premium content in HD quality. Plus, the Live Football TV HD Streaming app also allows you to enjoy amazing matches from countless different cups, including the Ligue 1, World Cup, UEFA Euro Cup, Champions League, and so much more.
So, why not give it a try – it might just change the way you enjoy the next game of football.
#6 AI Score
As you might have guessed from the name alone, the AI Score app is the perfect tool for keeping track of your favorite football games and matches.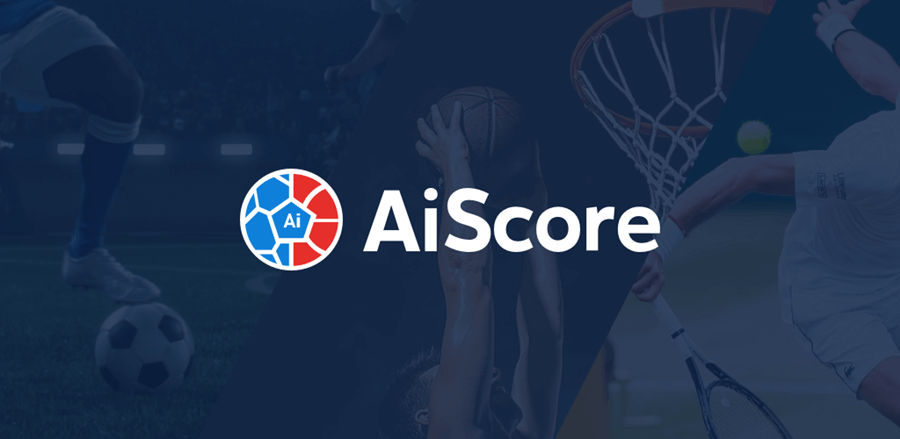 All the while, the app also provides a very simple and intuitive to use interface and a simple recording system that's ideal for both experienced and new football fans alike.
The app is also directly available on PC, which is a notable benefit, although it may not be quite as versatile or smooth as some of the amazing mobile live TV football app options we've listed for watching live TV football from the comfort of home!
Perhaps the most noteworthy feature of the AI Score app is that it provides data from all manner of different games, including those from lesser cups and divisions that you may not have thought about trying. As such, it's well worth considering as part of your final decision.
#7 Live Football on TV Guide
Another great option – and not to be confused with the equally excellent Live Football TV HD streaming app – is the Live Football on TV sire, which provides everything you might need to know to make the most of your games.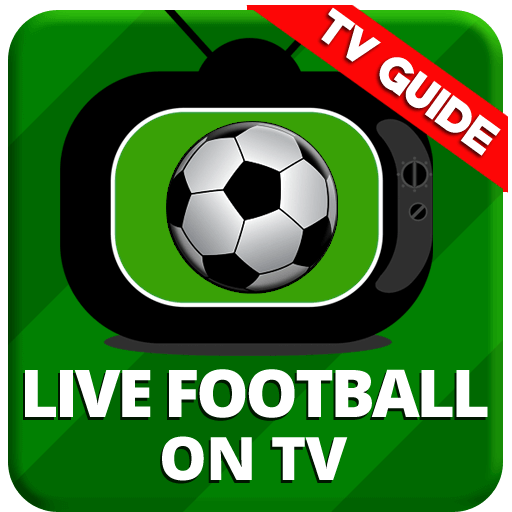 From the latest news and updates from on and off the pitch to game and performance analysis and so much more, it's safe to say that you'll have plenty of top-class content with this excellent app. Plus, it's completely free to use, making it a versatile option to consider for your own gaming goals.
How to Mirror Football Matches Live from iOS & Android Phone to PC Easily?
At this point, we've looked at seven of our favorite Live football tv apps for watching your favorite football games and matches from home. However, while there's a lot to love about watching these games from your mobile device, namely for the portability that this can offer, there's naturally an issue here – and that's the size of the screen!
Indeed, trying to watch football games and matches on a small screen can mean you miss out on all of the most amazing tricks, passes, saves, and so on.
In short: you miss out on the best details possible. Plus, since so many mobile apps allow ultra-high definition streaming of your favorite upcoming football games and matches, why wouldn't you want to enjoy this on a larger screen to make the most of the experience?
Using StarzMirror App
Luckily, all of this is made possible thanks to the StarzMirror tool.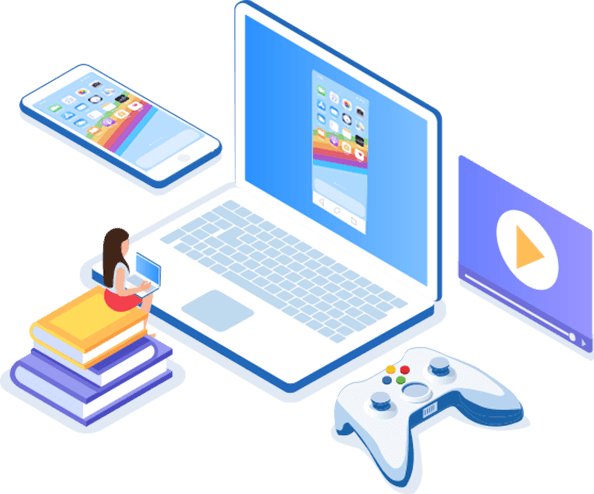 The software effortlessly controls your phone using a large laptop screen
Records or screenshots your phone's activities at any time
Supports iOS devices (above iOS 7) and most Android devices
Ability to Livestream a phone's audio and screen to Zoom, YouTube, among other platforms
StarzMirror allows you to enjoy all of your favorite matches directly from your phone app on a larger PC screen without lagging or delays. Why not give it a try – it's so simple to set up in just three steps, and you'll soon be on your way to great new content.
Conclusion
If you've been looking to enjoy the best live football matches from the comfort of your own home, it's integral to consider the 7 Live football tv apps above.
Indeed, not all methods for watching live football from home are necessarily comparable, and with this thought in mind, we strongly recommend you consider the different options to find the most effective solution for your own viewing goals. However, if you're not sure, please don't hesitate to contact our experts at StarzMirror for further advice and support.