You've come to the right place if you're looking to screen mirror your Samsung device's content on Smart TV. Using Allshare Cast, you can easily mirror your mobile screen with Samsung Smart TV.
Allshare Cast is an incredible service of Samsung that enables the users to share video, photos, and other content to the big screen with minimal effort. Today's guide will tell you more about Allshare Cast and reveal the Allshare Cast alternatives.
Those who are pretty new to knowing about Allshare cast might find it difficult to under the Allshare cast dongle term. We've also discussed in the upper part that you. You can use Samsung Allshare cast to screen mirror your mobile device with a smart TV.
Meanwhile, the Allshare cast dongle is nothing but a hardware accessory. The difference between these two things is fairly simple, as you can pair the Allshare cast app to a wireless solution to stream videos or things via screen mirroring.
However, the dongle comes with a stable connection as it tends to get connected with the HDMI port on the back of your smart TV's panel.
Using AllShare Cast, you can beam videos, music, and photos to Smart TV from Samsung Smartphone. Here's how to use AllShare Cast.
Prerequisites:
You'll need to maintain a Samsung phone followed by a registered Samsung account.
WiFi connection.
A Samsung WiFi-enabled camera, a Smart TV, or a Windows Laptop.
Step 1: Set Up AllShare on the Phone
1. First of all, you'll need to ensure that both Smart TV and your device use the same network.
2. Next up, you'll need to navigate the Samsung phone's settings and then hit the "More Settings" icon.
3. After selecting the "Nearby devices", you'll need to enable "file" sharing. Next up, all you need to do is open the AllShare App on Samsung mobile. After signing up with the app, you'll need to log in.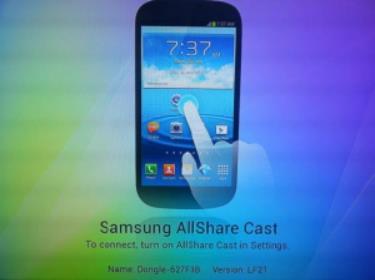 Step 2: Set Up AllShare on Smart TV
After picking up your remote, you'll need to hit the "SmartHub" icon. Next up, you'll need to launch the AllShare play app. After launching it, you'll need to tap the "A" button and log in with it.
Later, you'll need to use the same password and user name you've given in your app on Samsung. Your job is finished, and now you can try streaming your favorite media by:
Exploring the content of your Samsung device on TV using the AllShare application.
Browse your Samsung mobile's media and then project it on your smart TV.
You can use Allshare cast with iphone App on iOS devices, but the thing is that it will only detect the supported devices, including Samsung Smart TV. After connecting Smart TV and iOS device to the same WiFi network, you can easily connect devices before mirroring screens using Allshare cast.
If you want to know about the AllShare Cast alternatives, you'll need to follow the guide below.
1. SmartThings
Using SmartThings, you can connect and control your Samsung device's different home appliances and devices. It is a befitting AllShare Cast alternative that helps you automatically connect and detect Smart TV manufactured after 2016. Here's how to use this app.
1. After connecting the Samsung device and Samsung Smart TV to the same internet network, all you need to do is install the SmartThings on your mobile device.
2. Click "Add device" after launching the "SmartThings" application.
3. After selecting your Smart TV, you'll need to insert the Smart TV's Pin code in your SmartThings app.
4. Now, you'll need the "Smart view" icon on your remote. Next up, you can use the TV or device menu to play any content.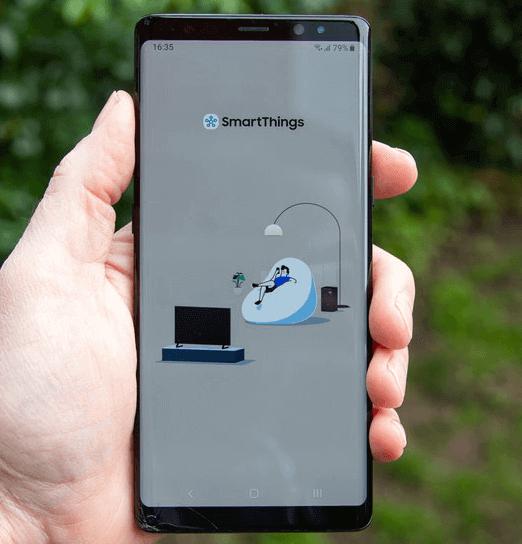 2. Samsung Smart View
Samsung Smart View is a built-in app on many Samsung devices, but you can download it from Google Play or iTunes if your device doesn't show it. Using this app, you can control your smart TV without a remote. Follow the guide below to screen mirror your favorite content from a mobile device to smart TV.
1. Launch the "Quick settings panel" from the top of your mobile's screen and hit the "Smart View icon". However, if you don't find the "Smart View icon", you'll need to download it after visiting the Google Play Store.
2. After launching the Samsung Smart View, you'll need to navigate to the Available devices list and select Samsung smart TV. Next up, you'll need to add your smart TV's Pin code.
3. Now, you'll be able to see the mobile screen on the TV. To play anything on your big screen, you'll need to visit your mobile menu.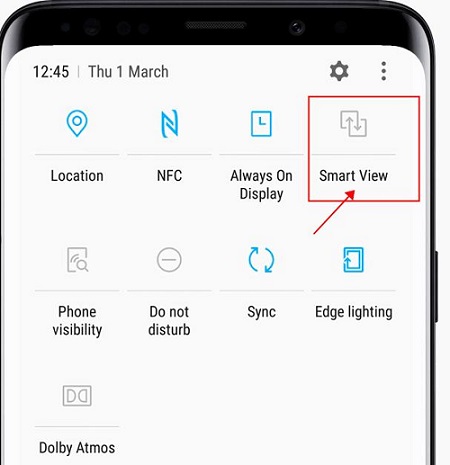 3. AirPlay
AirPlay is an exciting alternative to AllShare Cast that helps you connect Apple and other devices to Samsung Smart TV with minimal effort. You can follow the steps below to know how to use AirPlay.
1. In the first phase, you need to connect the Apple device and Smart TV with the same WiFi network.
2. You'll need to select the video on your iPhone device you'd want to play on the big screen.
3. After selecting Airplay, you'll be able to watch Apple device's content on your Samsung Smart TV.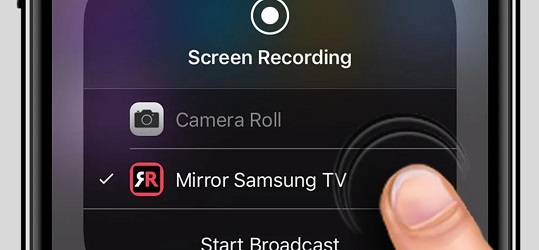 Part 5: How to Mirror iPhone and Android Device to PC with One Tool
Like what we have mentioned above, you need to download different apps for iOS and Android version. However, if you want to mirror iPhone and Android phone to a PC, there is a tool can help you in one place.
StarzMirror is a new released tool to help iPhone and Android users to mirror their phone to a PC in a few steps. For instance, if you want to mirror an Android device, you can try the steps below:
1. Download and install StarzMirror on your PC.
2. Open the software can select Android(WiFi) mode.
3. Now, follow the onscreen instructions to install an app to your Android phone.
4. Next, open the app on your Android, click the Mirror icon on the mode Mirror via WiFi.
5. Scan the QR code on your PC software and click Allow on your Android mobile.
6. That's it! You can view the Android phone on your PC.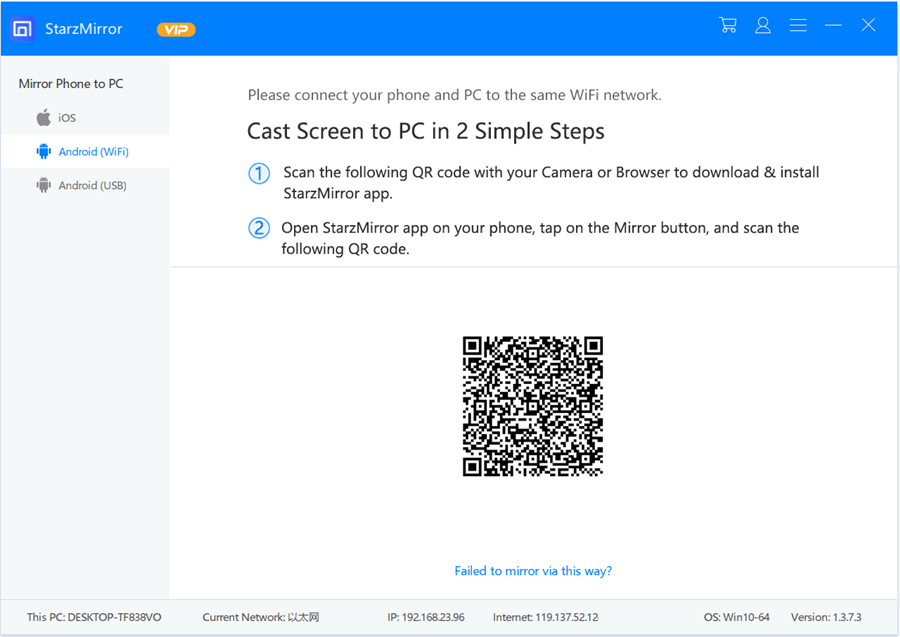 1. Is allshare cast free?
You can install Allshare for free, but it comes with a premium version that costs you about 9.99 dollars. The best thing about this premium version is that you can acquire the services of Allshare cast for a lifetime, meaning you'd not need to pay even a penny after buying the premium version once.
2. Is Samsung AllShare still available?
Unfortunately, Samsung doesn't support Allshare anymore. However, it has merged the Allshare cast's functionality to other platforms such as SmartView. This app performs the same functions Allshare cast used to do.
3. Does allshare cast need WiFi?
You'll need to ensure a stable WiFi connection to run Allshare Cast. Moreover, you'll also need to connect the TV and Samsung device to the same internet connection to enable the Allshare Cast service.
4. How do I turn off Allshare on Samsung?
If you're done watching your favorite movies on Samsung Smart TV via Allshare cast, you can turn off the Allshare cast pretty easily. Here's how to do it.
1. Navigate to your mobile's menu and then launch settings. Later, you need to navigate to the Allshare cast by clicking the "More settings" icon.
2. After sliding the Allcast share option, you'll need to wait before it turns grey. Now, Allshare is turned off, and you can turn it on again whenever you'd want.
Conclusion
AllShare Cast is a blessing for Samsung users to enjoy attractive content on Smart TV. Apart from using AllShare Cast on Android devices, you can also use it on Apple devices.
Unfortunately, Samsung has retired the Allshare cast. Hence, apart from discussing AllShare Cast, we've also discussed the alternative to AllShare Cast. All the alternatives are worth your time and are massively useful. And also if you want to mirror to PC, StarzMirror is a great choice.