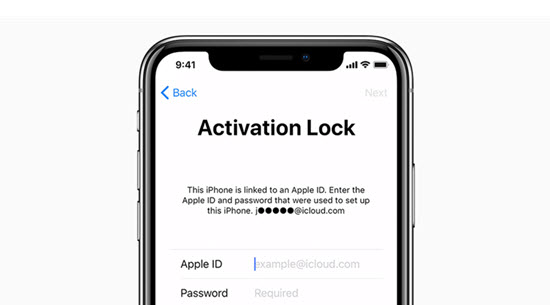 Getting a second-hand iPhone is sometimes a better decision compared to purchasing a brand new one. As well as being significantly cheaper, getting an older model will also save you a lot of money.
However, you might also run into some issues with a second-hand iPhone. The previous owner may not have factory reset the device or in this scenario, they might have forgotten to remove their iCloud account.
So, if your iPhone is telling you that "This iPhone is linked to an Apple ID. Enter the Apple ID and password that were used to set up this iPhone", go ahead and read this guide to discover what you need to do to fix it.
"This iPhone is Linked to an Apple ID" Solutions
To get around this issue you'll need to try a few different approaches. None of these solutions are more effective than the others, so work your way through these methods until you find the one that is effective in your situation.
1
Ask the Previous Owner to Bypass
The absolute fastest way to get rid of "this iPhone is linked to an Apple ID" is to get in touch with the previous owner. For them to remove their Apple ID, it takes a matter of seconds.
For this approach, you'll just need to contact them, explain the situation to them, and walk them through the steps below to remove their Apple ID.
Step 1. Call the previous owner and instruct them to sign in to their Apple ID on iCloud.com.
Note: for this method to work, this must be the same Apple ID that is signed in on your iPhone.
Step 2. Once they're signed in to iCloud.com, they must navigate to the Find iPhone tool.
Step 3. After clicking the All Devices drop-down menu, they have to select your iPhone from the list of connected devices.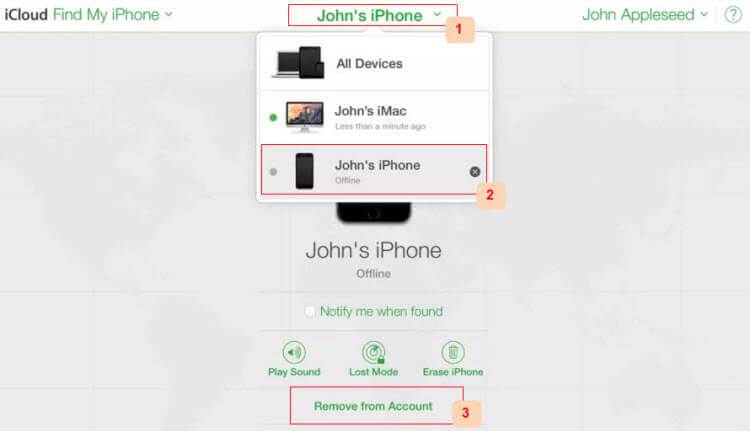 Step 4. Next, they need to click on Remove from Account and confirm that they want to do this by clicking Remove.
Step 5. The previous owner's Apple ID will then be removed from your iPhone and you will be allowed to use your own Apple ID instead.
As uncomfortable as it might make you, this is the quickest and easiest way which you can remove the Apple ID link. Most sellers won't mind doing this for you either, so don't hesitate to give them a call and handle the situation swiftly.
2
Change the Apple ID Password
Perhaps you're in a different situation where its an Apple ID belonging to you, but you don't know the password. Before you try to sell the iPhone you should do all you can to remove the Apple ID that is signed in.
Not only will this be more convenient for anyone who buys your iPhone, but it'll also be more enticing to potential buyers.
So with that in mind, here's how to change the Apple ID password and remove the account.
Step 1. Open an internet browser on your computer and go to the Apple ID page.
Step 2. Below the sign-in box, click on Forgot Apple ID or Password?.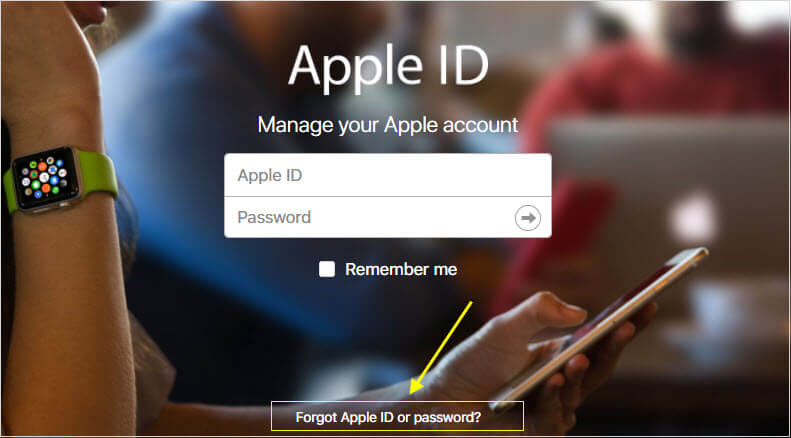 Step 3. Type your Apple ID email into the box provided, then choose the method for resetting your Apple ID password. You will be able to choose between answering some security questions and requesting a recovery link via email.
Step 4. After you've answered the security questions correctly, or clicked the email recovery link, you'll be able to set a new password.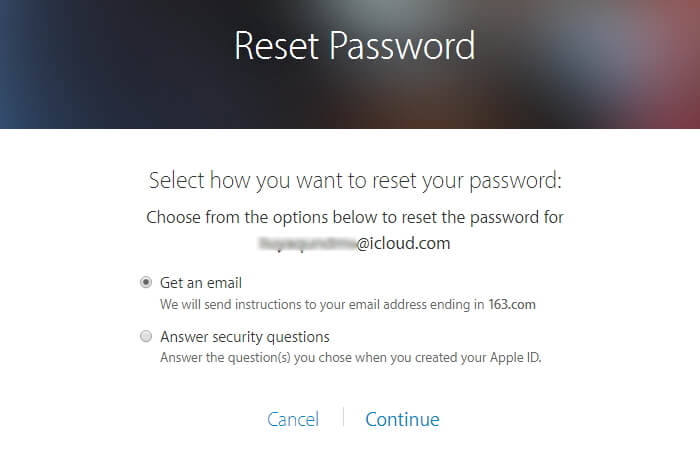 3
Using Checkm8
Finally, you can also remove the Apple ID without password by using the Checkm8 tool. This is a more aggressive approach but by removing the Apple ID, your iPhone won't be linked to the account anymore.
With this tool, your device will be jailbroken beforehand, so know the risks associated with that process and carefully follow the steps below.
Step 1. Download and install the Checkm8 software on your computer, launch it, and connect your iPhone using a lightning cable.
Step 2. After scanning your iPhone, Checkm8 will alert you as to whether or not it is compatible with the software.
Step 3. If your iPhone isn't jailbroken, you'll then be given instructions on using Checkra1n Jailbreak. Click on Run Checkra1n Jailbreak to proceed.
Step 4. The next thing you must do is put your iPhone into Recovery Mode. Follow the official Apple guidance to do this according to your device model.
Step 5. Now that the iPhone is In Recovery Mode, click Start Bypass.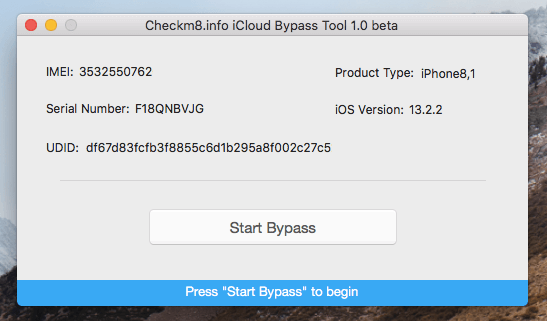 Typically this is a way to bypass the iCloud Activation Lock, but clearly this is an effective service in this situation too.
The downside is that you will have to pay for this service, with prices varying dependant on the iPhone model.
Conclusion
When you first notice that "this iPhone is linked to an Apple ID", there's no need to worry. You will be able to resolve it using any of the solutions above and it won't take any time at all.
This can be especially worrying if you have just bought a second-hand iPhone.
However, be assured that when you contact the previous owner, they will cooperate with you and remove their Apple ID from the iPhone for you.