Having trouble in removing Apple ID from iPhone without password after restore?
Signing into your iPhone with an Apple ID gives you access to a whole bunch of great features such as Find My iPhone – this is the tool that lets you track your device by signing into the iCloud dashboard.
However, as useful as the tools that this provides you with are, that's not to say it's perfect. If you forget your Apple ID password or someone else's account is signed in, it becomes extremely difficult to remove the account.
In some cases, this will prompt the iCloud Activation Lock which is very limiting, so removing the Apple ID quickly is ideal. We're going to show you exactly how you can do this in this guide and the top methods for doing so.
Part 1. What is an Apple ID/iCloud Account?
When you're setting up any iOS device, you're going to be asked to sign in with (or create) an Apple ID. With this account, you're able to download apps and music, access iCloud features, and it also acts as a security service. You can sign in with the same account on multiple iOS devices and manage them from the iCloud dashboard.
To buy and download apps or media, you'll have to sign in with your account password to confirm the purchase, and if you factory reset the iOS device you'll also have to sign in with the Apple ID again. The reason for this is that it stops malicious individuals from completely wiping iPhones and reselling them – they'll need your Apple ID account details to do this.
But like we said before, this leaves a lot of situations where removing an Apple ID is necessary – like if you've bought a second-hand iPhone and the last owner didn't sign out of their account.
Part 2. How to Remove Apple ID/iCloud Account without Password?
So, what do you need to do to remove an Apple ID when you don't have the account password? We're fortunate enough that when dealing with this scenario, there are plenty of solutions and we've got 5 of them below for you to try out.
1
Using KeyPass to Remove Apple ID from iPhone/iPad without Password
First up we have StarzSoft KeyPass which requires the iPhone to be jailbroken before you use it.
If you don't have a jailbroken iPhone then we'll show you how to jailbreak it and then how to use KeyPass afterwards.
Step 1. Start by launch KeyPass on your computer. And select "Remove Activation Lock".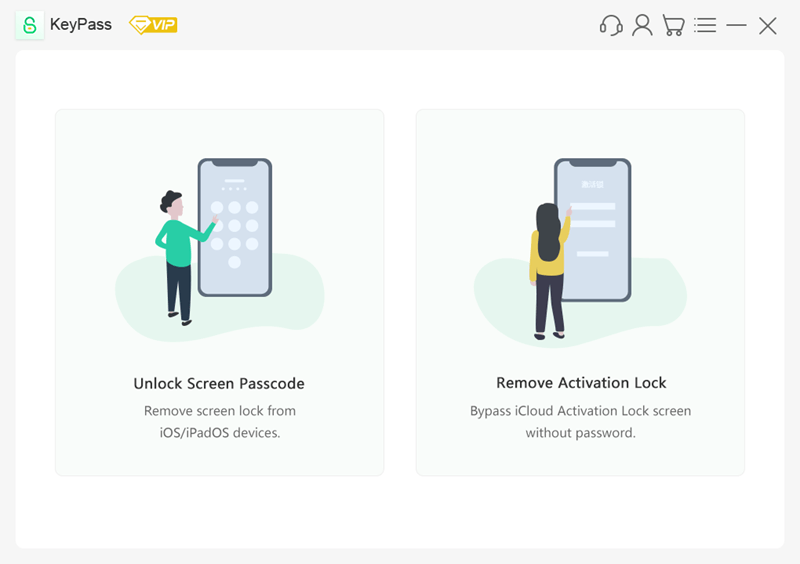 Step 2. Connect your iPhone to the computer with a lightning cable.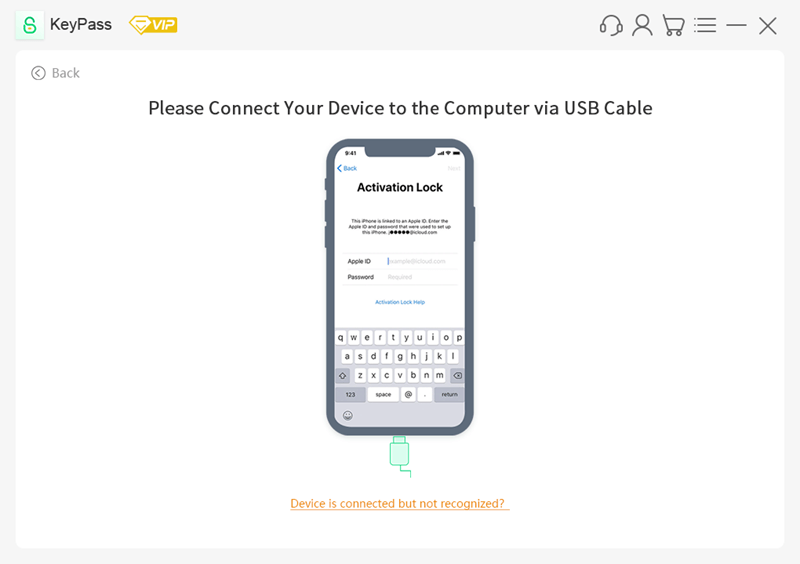 Step 3. Follow the on-screen instructions to jailbreak your device.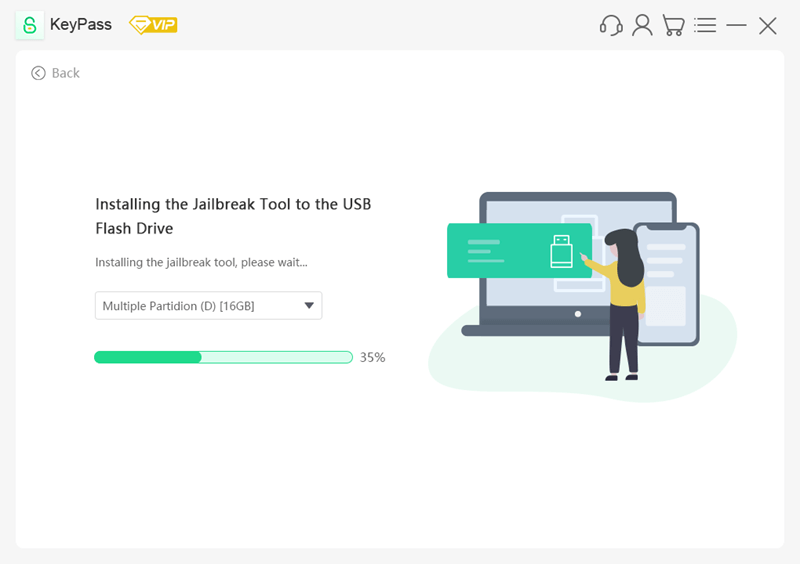 Step 4. When you finish jailbreaking your phone, start to remove Activation Lock.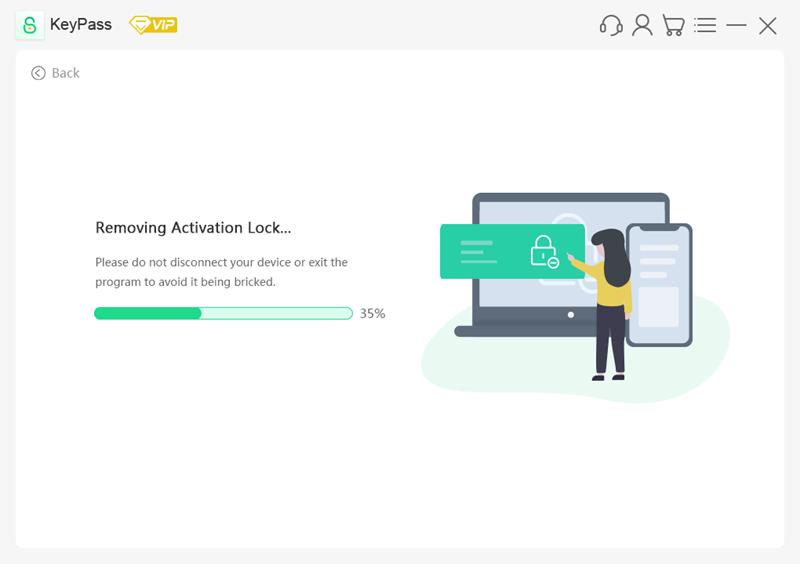 The bypass will then begin and once it's done, you should find that the Apple ID has been removed from your iPhone.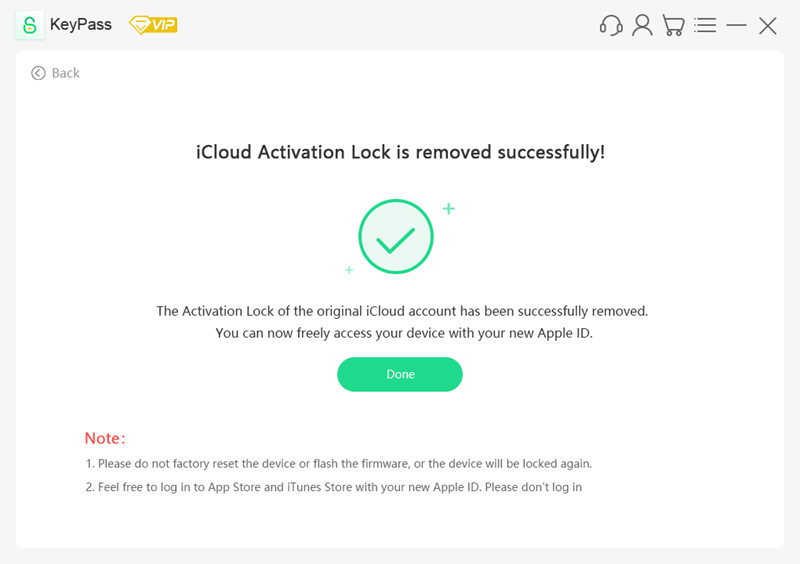 As you can see from these steps, all you're doing is running the tool and letting it remove the current Apple ID.
2
Using Dr.Fone – Unlock to Remove Apple ID
Another software that you can use is Dr.Fone – Unlock, a multi-purpose iPhone lock removal tool that is suitable for removing various types of locks.
Remove iOS device lock screens, Android lock screens, and Apple IDs
Compatible with all iOS devices and the most recent iOS versions
Completely removes Apple ID so that you can sign in with your account
Apple IDs can be removed without the account password
Overall Dr.Fone – Unlock is a fairly straightforward piece of software and if you want to use it, follow the steps below.
Step 1. Install Dr.Fone – Unlock on your computer and connect your iPhone.
Step 2. On the main menu, click on Screen Unlock and then choose Unlock Apple ID.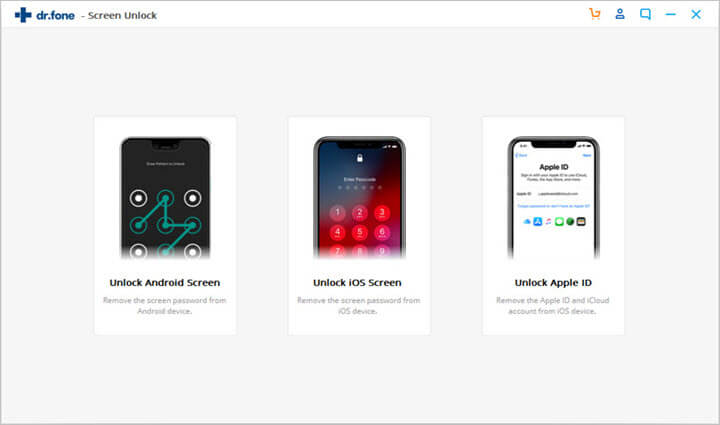 Step 3. On your iPhone, make sure that you tap Trust on the notification.
Step 4. Click Unlock Now and type 000000 in the box to confirm that you want to unlock.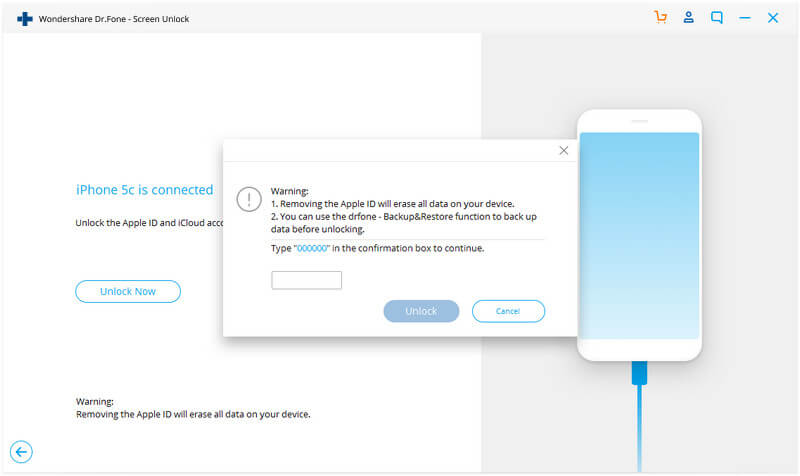 Step 5. You'll then be given instructions for resetting your iPhone. Follow these before proceeding with the Apple ID removal.
Step 6. Once the removal is done, confirm that the Apple ID has been removed or click Try Again if the removal failed.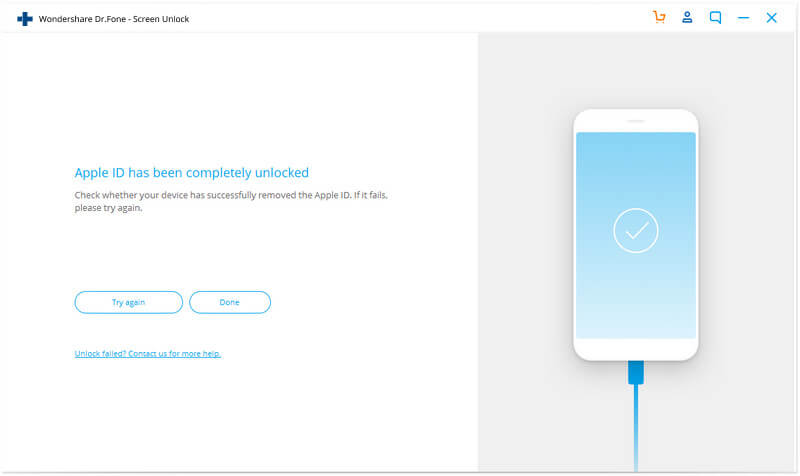 The only downside to using Dr.Fone – Unlock is that your iPhone data is going to be wiped too. So, although the lock will be removed, without a backup available all of your data will be gone.
3
Using iCloud DNS Bypass to Remove iCloud Account without Password
Still not managed to remove an Apple ID? Try using the iCloud DNS bypass method which involves tricking your iPhone so that when it tries to verify the Apple ID, it connects to a third-party DNS server which lets you bypass some of the limitations of the iCloud Activation Lock.
Step 1. Factory reset your iPhone and afterwards, begin setting it up normally until you reach the Connect to Wi-Fi page.
Step 2. On this page, tap the i next to the network you want to connect to.
Step 3. Swipe down to find the DNS entry and in this box enter one of the following IP addresses depending on your location.
USA: 104.154.51.7
Europe: 104.155.28.90
Asia: 104.155.220.58
South America: 35.199.88.219
Everywhere: 78.100.17.60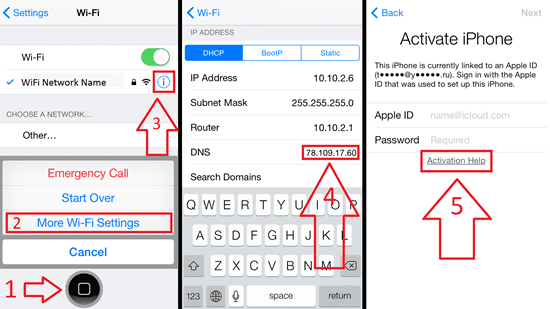 Step 4. After you type the IP, tap on Back and connect to the Wi-Fi network normally.
Step 5. You will then be taken to the Activate iPhone screen where you must tap on Activation Help to proceed.
Step 6. On this page, you will be shown instructions on how to set up the different apps properly.
Note that this isn't a complete lock removal but rather a temporary solution. Doing this will stop your iPhone from connecting to the Apple servers and limiting your iPhone's features, but most iCloud features will still be unavailable. Nonetheless, this is a good temporary solution that can help short-term.
4
Ask the Previous Owner to Remove
Possibly the quickest way of removing an Apple ID from iPhone without password is to contact the previous owner and ask them to remotely remove it.
Step 1. Contact the previous owner and ask them to sign in to the iCloud dashboard.
Step 2. They must then click on the Find My option and choose the iPhone from the All Devices list at the top.
Step 3. On the popup that appears, click on Erase iPhone and have them follow these steps.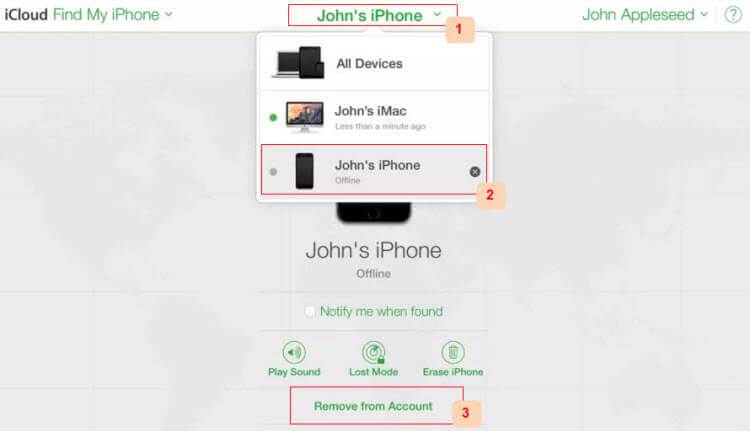 Step 4. After erasing the device, they will see the option to Remove from Account which they must click, as it removes the Apple ID from your iPhone.
If you bought the iPhone second-hand then this is the best thing you can do. Most sellers won't realise that an iCloud Activation Lock is active and will assume that factory resetting was enough, although these steps make removing their Apple ID effortless.
5
Using an Online Service
Without any doubt, the solution we've discovered that is the most effective for removing an Apple ID from iPhone without password is to use an online service.
When it comes to removing an Apple ID, here's what you have to do:
Step 1. Go to the online service of your choice and open the Apple ID removal page.
Step 2. Enter the iPhone's IMEI number (you can get this by dialling *#06#) and select the device you want to unlock.
Step 3. Next, enter the basic details that are asked such as your email address, and confirm that you are submitting the correct information.
Step 4. You will then be required to pay for the service, so go ahead and do that now.
Step 5. After you pay for the Apple ID removal, wait a few days and you will be emailed alerting you that the removal is complete.
As you can tell, this process is incredibly simple and doesn't require any special skills to use. A team of professionals take care of the Apple ID removal for you so that you don't have to worry about anything. Everything about this process makes the removal as straightforward as possible for all users!
Conclusion
With those 5 solutions, there shouldn't be any problems when you're trying to remove iCloud account from iPhone or iPad without password. We suggest that you go through the list in the same order that we listed the solutions.