Is there any easy and clear instruction to help me disconnect iPad from iPhone with or without apple id? How to remove my apple id and create a brand-new one?

From Apple Support
Apple has a cool feature between its devices where they can be synced together using a wifi network. This means what you do on your iPad can be pulled up on your iPhone as well, making taking your work with you as efficient as ever.
You first need to make sure that all of your devices are connected to the same wifi network and in some cases have Bluetooth turned on. Your Apple devices will also share iCloud files, contacts, and calendar events for example.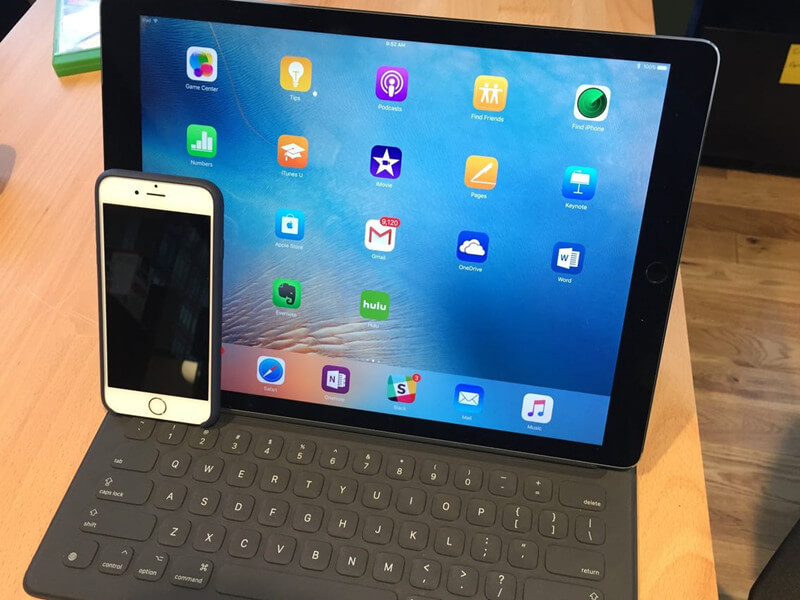 While this is a great feature to have, how do we manage it and work it so that we can keep it organized? How do you connect your iPad to your iPhone, or you might be wondering how to disconnect iPad from iPhone. All good questions we'll cover today. Let's dive in.
Why Do You Want to Disconnect iPad from iPhone?
So why do people want to disconnect iPad from iPhone?There are several reasons we have found following:
1. Use your Apple devices for screen-sharing purposes such as needing to set up a presentation or accessing the desktop of your apple device from an iPad or iPhone.
2. Additionally, you may simply want to move documents from one device to another, or copy a link or text from your iPhone to your MacBook.
3. Much the same there are several reasons why you may want to disconnect the sync between your devices, you have different uses for your devices, one may be personal and the other for business purposes.
4. Or you may be selling or upgrading a device and need to make sure none of your information is left on the device. Even if you're buying a new device you may find the need to disconnect it from old devices that belonged to someone else.
No matter your reason, you now have an easy guide on how to connect your iPad and iPhone and how to disconnect iPad from iPhone.
How to Disconnect iPad From iPhone with Apple ID (3 Ways Included)
1. How to Disconnect iPad From iPhone Settings
Apple products are pretty convenient to use, but they also come with a lot of security and privacy considerations. If you're using an iPad and want to disconnect it from your iPhone, there are a few easy ways to tackle this using your Apple ID.
You need to log into the Settings app on your iPad and tap on "General." Scroll down and tap on "iPad" or "iPhone" depending on which device you want to disconnect.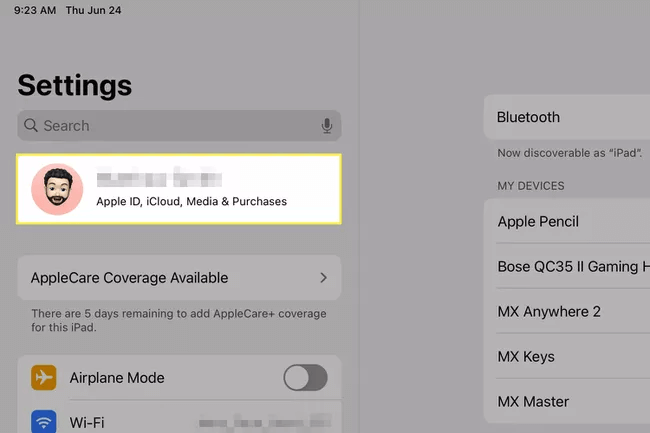 Tap "Sign Out" and you may be prompted for your Apple ID password. After typing it in, your devices should be disconnected and syncing will stop between them.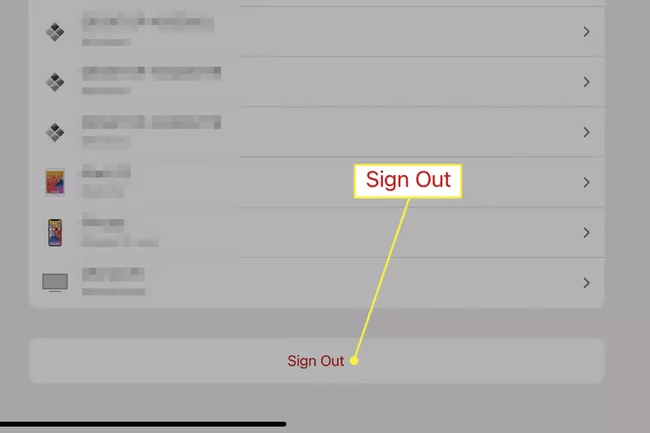 This can be achieved with any Apple device you wish to disconnect from the others.
2. How to Disconnect iPad From iPhone using iTunes
If you're looking to know how to disconnect an iPad from the iPhone using iTunes, things work a little bit differently.
With iTunes opened,
Step1: On either device, you'll want to click on the "Account" menu and then "View My Account".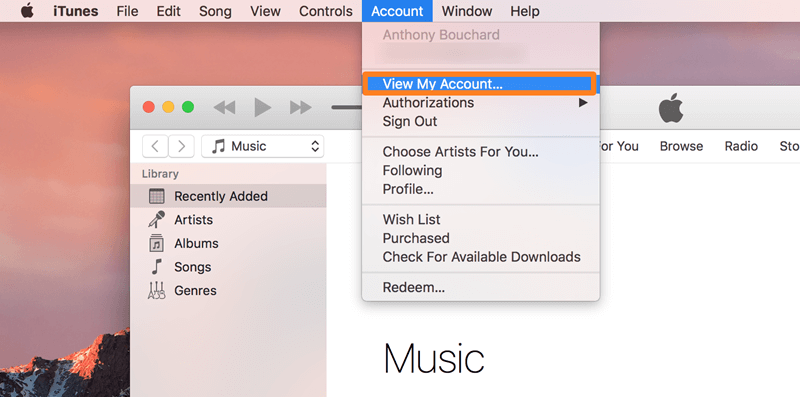 Step2: From there, if you have a password on your device, you may need to enter a password. This is just a security check and may not be necessary.
Step3: Find the " iTunes in the Cloud" part and click "Manage Devices".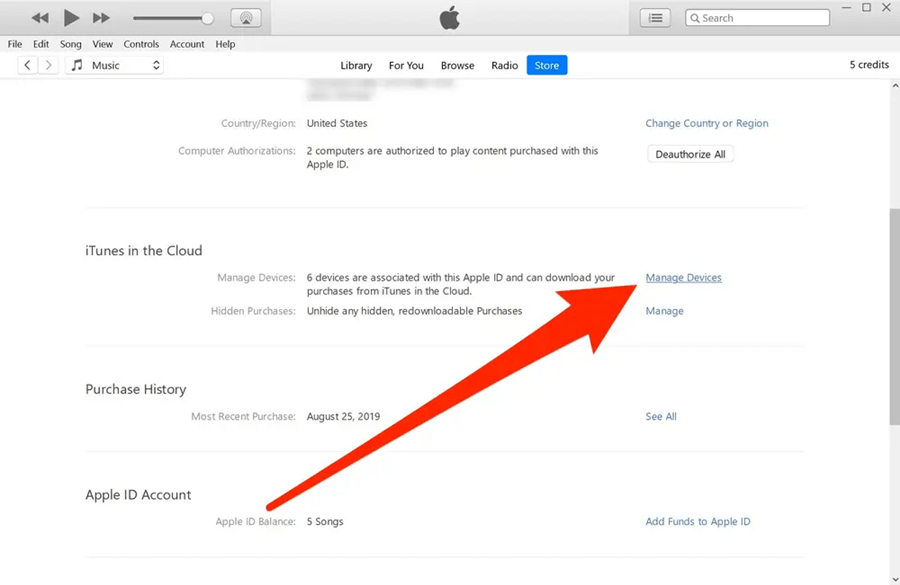 Step4: In the device list, choose the device you want to remove, then click "Remove".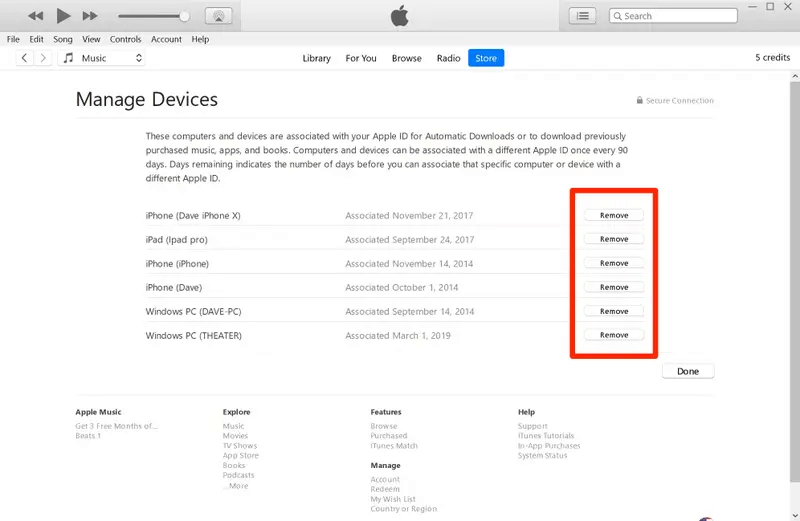 3. How to Disconnect iPad From iPhone with iCloud
If you want to disconnect your iPad from your iPhone without using your Apple ID, you can follow these steps. It is worth noting that all syncing features from your iPad will be disabled. This will also disable a number of services including Apple Pay and accessing any of your iTunes subscriptions that you've paid for.
If you would like to disable iCloud syncing but still retain the use of the app, you can turn off iCloud syncing for any specific apps. Here's what you need to do:
Step1: Tap on the Settings icon on your iPad's home screen to open this menu.
Step2: Once in the settings menu, your Apple ID username can be found in the top bar of the Settings app. To open these settings, just tap it.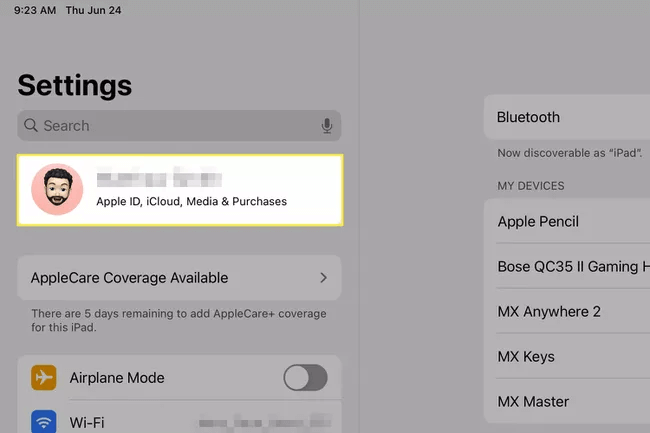 Step3: From there you want to open iCloud.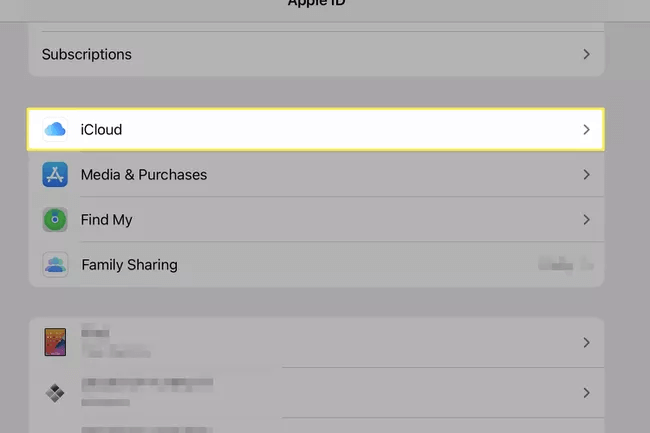 Step4: In this settings menu, you can configure which applications use your iCloud Account by toggling the settings you do not wish to sync.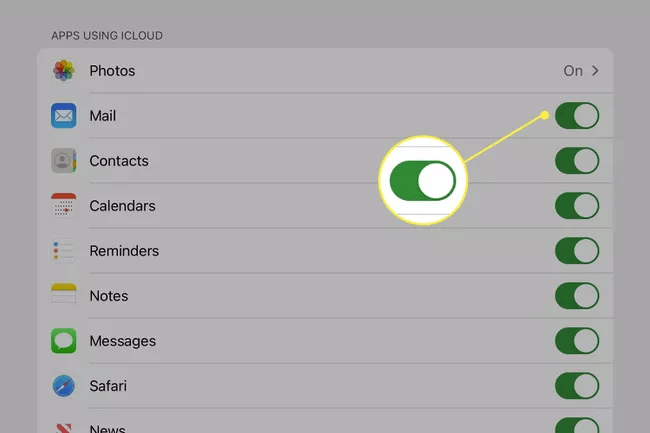 This option is best if you do not wish to completely remove your Apple ID from a device.
How to Disconnect iPad From iPhone without Apple ID – StarzSoft KeyPass
When you forget your Apple ID and password, you can do nothing to disconnect between the devices. to remove Apple ID and create a brand-new Apple id account, here is a unlock tool you can use —StarzSoft KeyPass.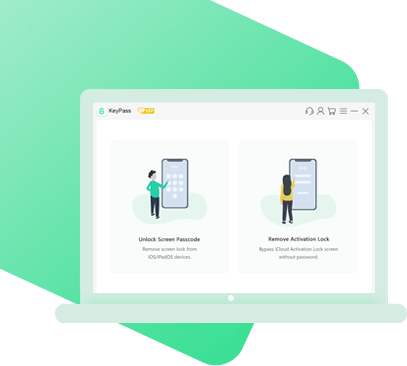 It can bypass iPhone lock screen without previous owner or password
It ensures 100% success rate for you to unlock your iPhone/iPad/iPod touch
Fast & easy to unlock your iPhone, no tech required
Supports all versions of iOS & iPad OS
Free trial is available for you!
Step1: Download StarzSoft KeyPass and launch it.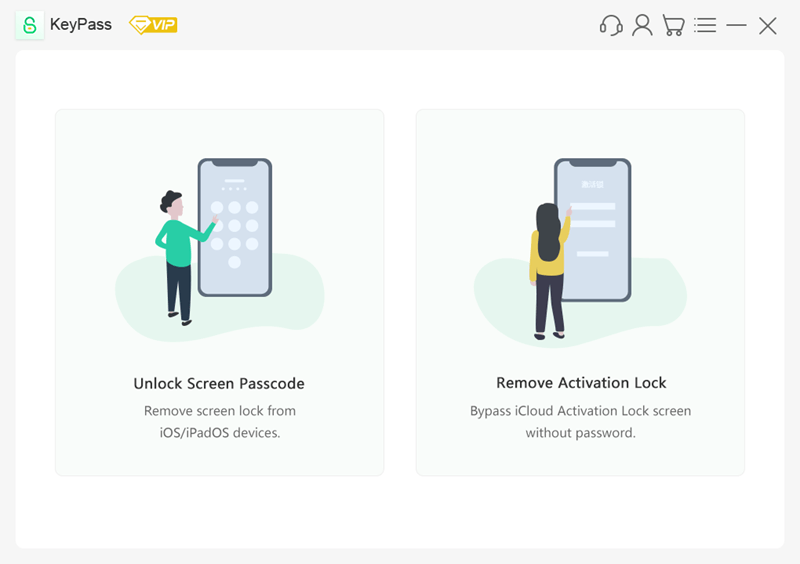 Step2: Connect your iPhone or iPad to the PC with a USB, then click "Remove Activation Lock", it needs jailbreak through using this tool but it's simple and easy to use without needing any technical skills personally.
Step3: Download the jailbreak package and continue.
Step4: Start removing the activation lock and finally succeeded.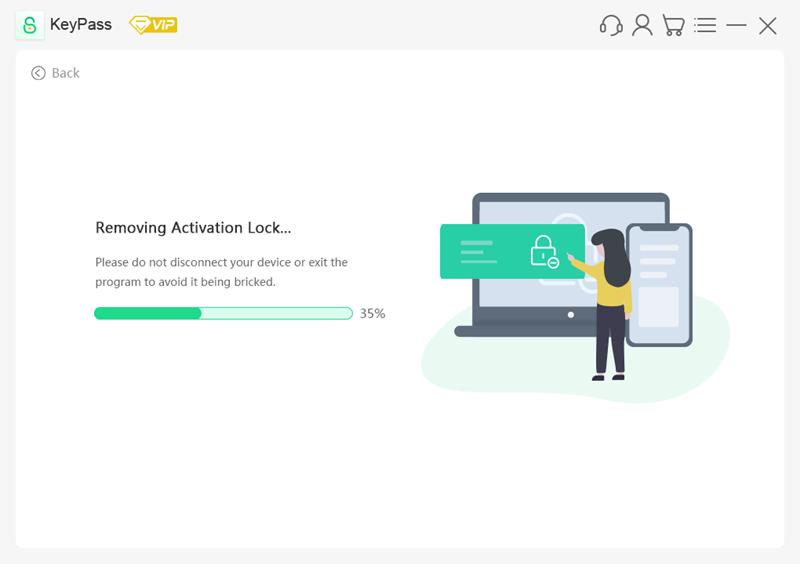 Further Reading: [2021] iPad Activation Lock Bypass & Jailbreak – iOS 15 Supported >
How to Disconnect iPad From iPhone Using Handoff Method
Handoff is an Apple feature that makes it easier to switch between different Apple devices. You can start an email on your iPhone, answer it on your iPad, and continue the thread on your Mac.
One of the benefits of Handoff is that you can also "hand-off" your screen – for example if you are reading a document on one device and want to finish it on another device.
When you're done with this article, you can easily put down your iPhone and pick up your iPad without losing the content of the article. This seamless transition will also allow you to continue reading where you left off or take some notes without any hassle.
I'm sure many of us have noticed that the iPhone and iPad are nearly identical in terms of functionality, but different enough to make switching between devices a noticeable change. It's annoying to start reading on your iPhone when you really want to get cozy on your iPad, or vice versa. But handoff changes all of this.
Besides the brilliance of this feature, you may want to disconnect the devices that use this feature. To do so:
Step1: Open your Settings from your home screen
Step2: Navigate to the general settings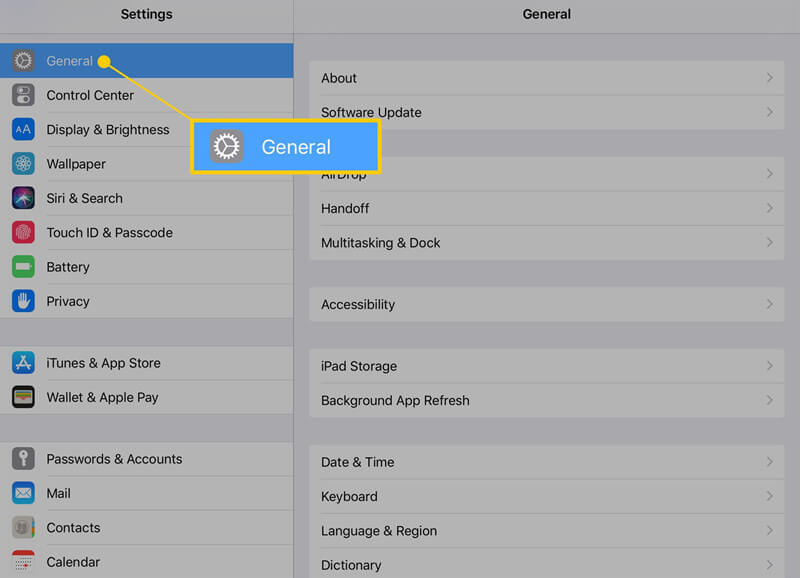 Step3: Next to the handoff setting, you can easily toggle it on and off.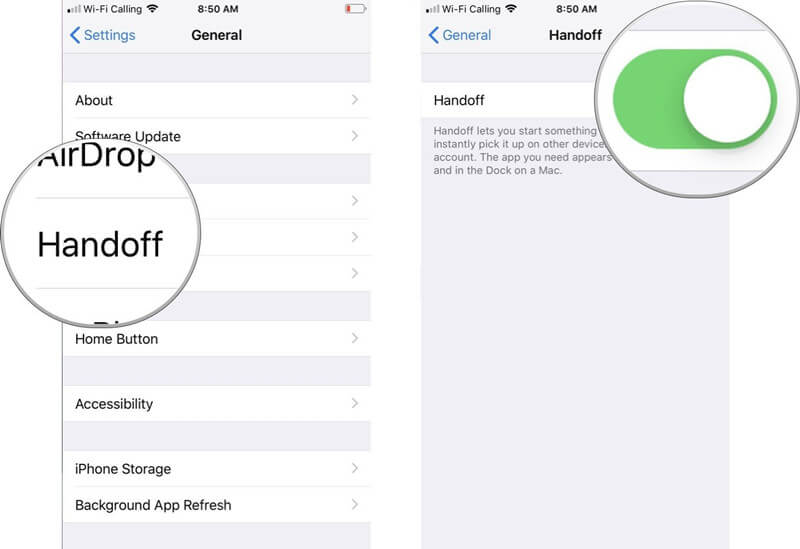 Now handoff will be disconnected from the advice you changed the setting on.
Conclusion
In this article, we talked about how to disconnect iPad from iPhone with or without an apple id, if necessary, how to remove apple id from your iPad or iPhone using StarzSoft KeyPass, hope it helps you to solve the problem completely.