I opted to run chkdsk in Command Prompt to fix the errors with my hard drive, but a pop-up appears saying "corrupt master file table". What is it, and how to fix this error?
Facing the "corrupt master file table Windows 7" issue is pretty common, and many people face it when running a command prompt to fix NTFS drive errors.
There are various reasons behind this issue which we'll discuss later in this guide, and you'll also learn how to get rid of the problem you're dealing with.
Part 1: What is MFT on a Hard Drive
MFT, also called master file table, is a database that stores the information of every file, including creation date, file name, data content, access permissions, and size on your NTFS volume.
A file might contain more than one MFT record. And each document comes with the attributes that instruct the operating system to handle the directory or file with the record.
When you add a file to your NTFS File system volume, MFT accepts the entry of that file. The MFT increases its size when you add more entries.
When you remove the files from the NTFS file system volume, you can reuse the MFT entries as they are free.
Unfortunately, the master file table can get corrupted; if it gets corrupted, you won't be able to access the files stored in your NTFS file system volume.
Whenever you try to access your files, an error appears saying "The file or directory is corrupted and unreadable" or "The Parameter is incorrect."
Part 2: Why Corrupt Master File Table Occurs
If you're having a "corrupt master file table Windows 7" issue, there can be the following reasons behind this issue.
A malware damage or virus attack can cause the issue you're dealing with.
Application malfunction might be the main contributor to this issue.
Improper removal of external disks can create this chaos.
The presence of bad sectors on your hard drive might be the key factor behind this issue.
A system crash like Windows Blue Screen can be the main cause of the issue you're struggling with.
Part 3: How to Fix Corrupt Master File Table
Way 1. MFT Corrupt Fix with CHKDSK utility
One of the easiest ways to fix the "corrupt master file table Windows 7" issue is through the CHKDSK utility. Here's how to do it.
1. Launch "File Explorer" after connecting your disk with corrupted MFT. Next, tap on the "Properties" icon after a click on your corrupt NTFS partition.
2. Navigate to the Disk Properties and select the "Tools." Next, press the Check button to proceed ahead.
3. On the error checking box, you'll need to tap on "Scan Drive" and then wait for a few seconds to let the process get completed. Restart your system and check whether your issue has been taken care of.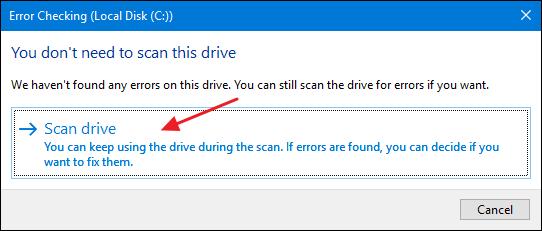 Way 2. Reinstall the Disk Drive
You may receive a corrupt master file table error when installing a new program. What you can do now to fix the issue you're having is to uninstall the disk drive and then reinstall it again. Here's how to do it.
1. Select the "Manage" button after clicking on Computer.
2. Navigate to the Computer Management window after selecting the "Device Manager" option.
3. Unfold Disk drives to proceed ahead.
4. Right-click on your drive, which prompts "The file or directory is corrupted and unreadable" or corrupt master file table. Next, all you need to do is select the "Uninstall" option.
5. Tap on "OK" and then click on "Scan for hardware changes" to get your job. Next, restart your Computer, and then it will reinstall the Disk Drive.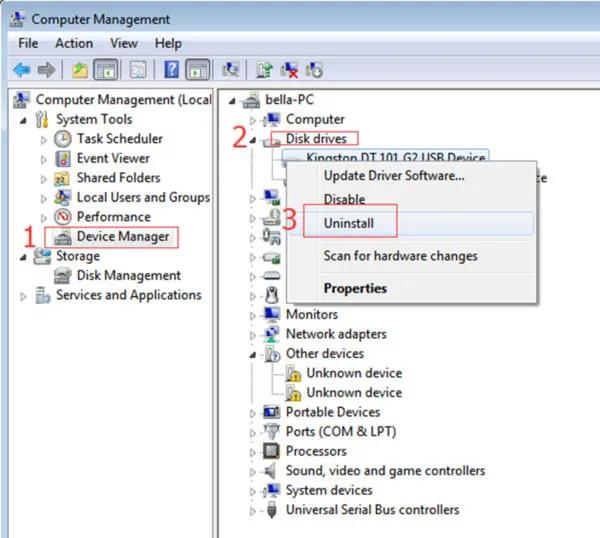 Way 3. Perform Startup Repair
You can also fix the "corrupt master file table Windows 7" issue by performing a Windows startup repair. You'll need to turn your On and Off a couple of times to boot your PC in recovery mode.
Once you turn your PC off the third time, your PC might be booted into diagnostics mode. After doing so, follow the guide below to perform Startup Repair.
1. Tap on "Advanced options" when the recovery screen appears. Next, select Troubleshoot from the screen.
2. Click on "Advanced options" to proceed ahead.
3. After selecting the "Startup" Repair option, you must enter your Computer's credentials. Next, tap on "Continue" Start the repairing process. It is most likely to fix the issue you're having.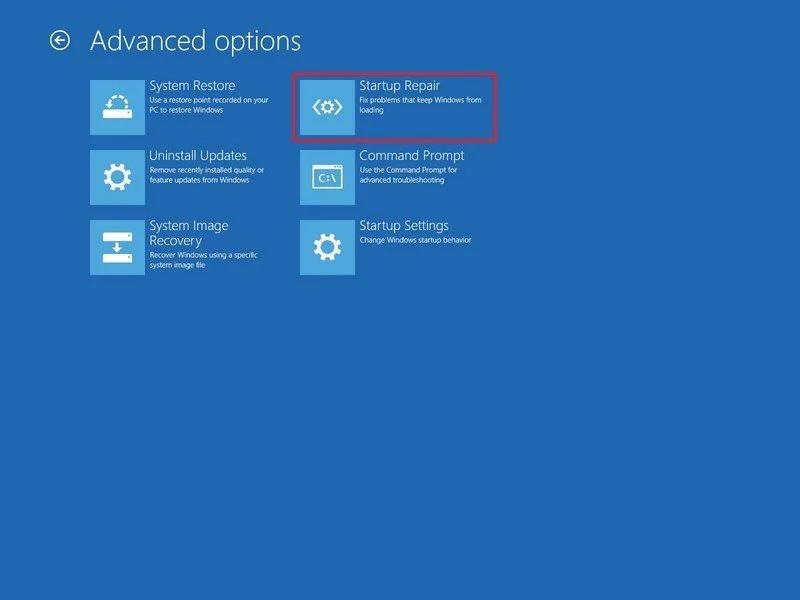 Way 4. Master File Table Repair via Format the Drive
If nothing helps your cause and you still have the same issue with your drive, formatting the hard drive might help you eliminate the issue. Doing so has reportedly helped many people fix hard drives various problems. Here's how to format your affected disk.
1. Type in "diskmgmt.msc" after tapping the "Windows+ R" icon. Next, launch the Disk Management Tool after tapping the "Enter" key icon.
2. Select the "Format" option after clicking on your corrupted disk. Now that your disk has been formatted, you need to ensure that the issue you were struggling with has been fixed.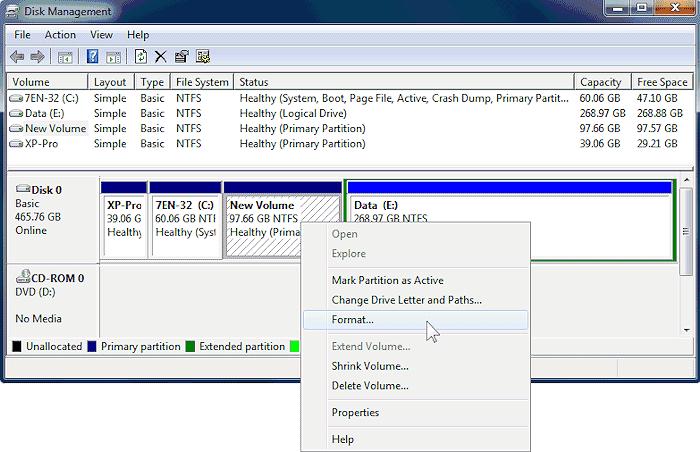 Part 4: How to Recover Lost Data After Fixing the Issue
During formatting your hard drive to get rid of the "corrupt master file table Windows 7" issue, if you lose the data, StarzSoft Data Recovery might help you to restore your data.
It is an outstanding third-party data recovery tool that enables you to recover data from corrupted or damaged storage devices.
Using this excellent tool, you've got the chance to recover data from multiple storage devices, including SD card cameras, USB flash, RAW drives, and many more devices.
How to recover data using Starzsoft Data Recovery
1. Navigate to the official website of Starzsoft Data Recovery and install the latest version of the software. After installing the software, you must launch it without wasting any of your time.
2. Visit the hard drive folder where you've lost the important files, and tap on the "Next" icon to start scanning for your data. The process takes a few minutes before getting your data scanned.

3. Once the scanning process ends, preview the data and select the files you'd like to recover. After selecting the preferred files, all you need to do is tap on the "Recover" option to start restoring the lost files.
Conclusion
Fixing the "corrupt master file table Windows 7" issue might take some doing, but you can read this guide. We've mentioned the reliability to help you eliminate your problem.
However, if this issue causes data loss, you can restore the data using StarzSoft Data Recovery software. It is Intelligent software that stimulates the recovery of data from damaged or corrupted hard drives.