If your Windows Media Player is unable to play a crucial video. Can't play—This item was encoded in a format that is not supported 0xc00d5212 is the error message that keeps appearing. Please, how do you get rid of it?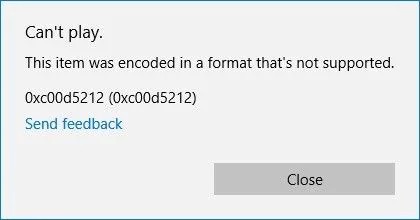 A common format for both audio and video is the AVI file. The missing codec 0xc00d5212 on Windows is one of the issues this format has. Users are unable to use Windows Media Player to play media files properly because of this problem. Typically, the error message appears in the given manner.
Now you can see we know what issue you are facing.
What Does Missing Codec 0xc00d5212 Mean
It's almost a given that there would be some annoyances when streaming video files on the dependable Windows 10 operating system.
One of those unpleasant errors is related to the 0xc00d5212 missing codec. Why does that matter? Numerous users claim that they frequently receive the error message "Missing codec. This item was encoded in an unsupported format.
You receive the error message "Error 0xc00d5212" when attempting to play an AVI file in Windows Media Player. You are likely attempting to play, burn, or sync a file that was compressed using a codec that Windows or the Player does not by default include in this case.
Why Does the Missing Codec 0xc00d5212 Occur
You might be perplexed as to why you continue to experience the 0xc00d5212 missing error code. The following are typical reasons of error code 0xc00d5212:
1. Corrupt Media Files
Media files that are corrupt can neither be played correctly nor at all. As a result, if you find that playing your AVI files consistently results in the error message "0xc00d5212," there may be harm to the video file itself.
2. Improper Video Codec
An incorrect video codec is another reason for this issue. A codec, put simply, is a piece of software that can decompress and compress audio or video files. This suggests that there will be a problem if the media player is incompatible with the apparatus you are using to compress and decompress your video file.
3. File Format Not Supported
The missing error codec 0xc00d5212 can appear if the media player you're using is unable to play the video file format you're trying to play. In fact, the error notice includes the phrase "file format not supported" to help you identify the problem's root cause.
4. Older display drivers
Your visual graphics card and the video display itself communicate continuously thanks to a display driver. If this is out of date, it won't be able to carry out its responsibilities effectively and could cause this mistake.
5. Multiple Audio Drivers Installed
Because each audio driver is different and functions in a different way, if you have installed multiple audio drivers on your system, they may be causing you issues.
How to Fix the Missing Codec 0xc00d5212 Error
1. Install Missing Codec
Since codecs are necessary to play your videos, you must download and install them if your system's Windows Media Player does not already have them. To download and install codecs, follow these steps:
1. Get Windows Media Player open.
2. Click "Tools" and then "Options."
3. The "Automatic updates" option is found under the "Player" button. Select "OK" after selecting either "Once a week" or "Once a day" under this option.
4. To open your AVI file using Windows Media Player, perform a right-click and select that option. Your video will play as a result. Additionally, if a window appears, choose "Install" to install the codec on your computer.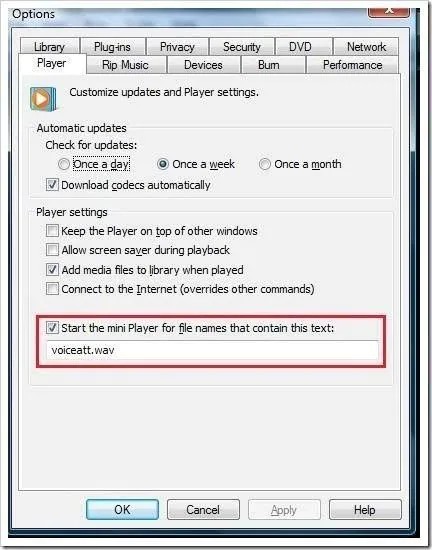 2. Update Display Drivers to Fix 0xc00d5212 Missing Codec
If your display driver is out-of-date, updating it could be necessary to resolve this issue. Follow the steps below to do this:
1. Press "Windows" + "R" on your keyboard to open the device manager. Then, after typing the command "devmgmt.msc," click "OK".
2. To expand it, tap "Display adapters."
3. Right-click the graphics adapter after that. If you want to view its properties in the following window, choose the "Properties" option.
4. From the pop-up box, choose "Search automatically for updated driver software."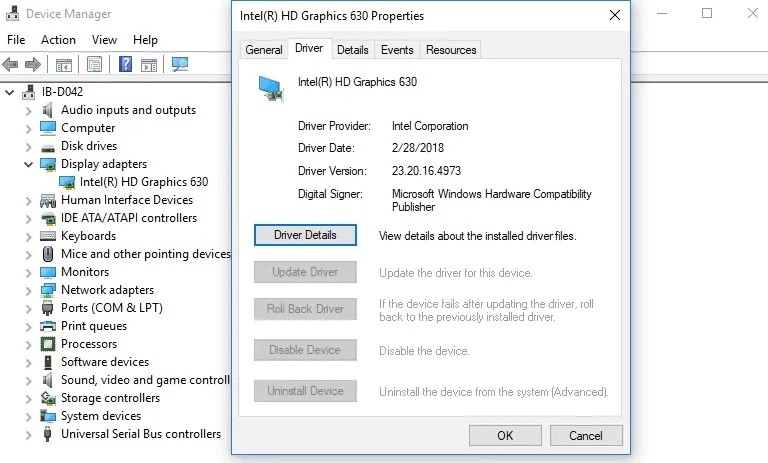 You can proceed to play your AVI video once again after all the display drivers have been updated.
3. Uninstall and Install Display Driver Again
After updating your display driver, if the movie still won't play, delete it and reinstall it by following these instructions:
1. Right-click the display adapter on your machine and choose "Uninstall." Click "OK" after selecting "Delete the driver software for this device." The display drivers will be deleted as a result of these steps.
2. From the website of the company that makes your computer, download a different display driver. Replace the driver once more.
3. Prior to attempting to play the video again, restart your computer.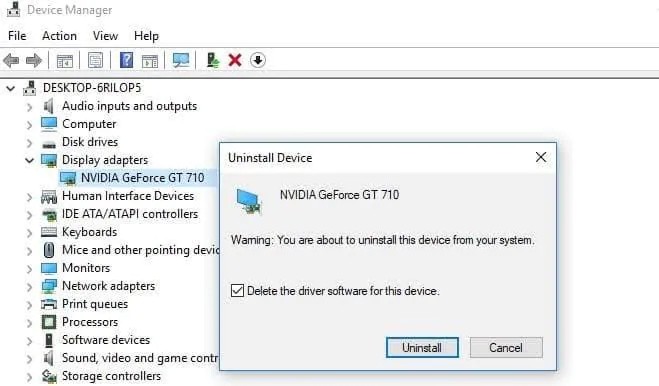 4. Uninstall Audio Drivers for 0xc00d5212 Codec Error
This fix is appropriate when your system is running various audio drivers that are at odds with one another. Follow the steps listed below to learn how to use this solution:
1. Do this to launch the "Device Manager" window: On your keyboard, hit "Win" and "R," type "devmgmt.msc," and then click "OK."
2. Expand the "Sound, video, and gaming controllers" button by tapping it. Next, choose "Uninstall" by performing a right-click on any audio driver that is currently running on your computer.
3. Restart your computer, then play the movie once more."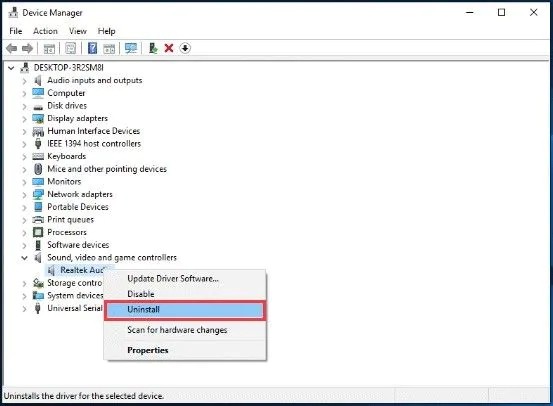 5. Update Windows OS to Fix 0xc00d5212
It can make a significant difference to cure the missing error codec 0xc00d5212 that has prohibited your AVI files from playing if you update Windows to the most recent version that is available. Do these to upgrade Windows:
1. By tapping the following keyboard keys, Windows "Settings" will be launched: 'Windows' plus 'I' brings up the windows settings
2. Follow this path to "Update & Security" > "Check for Updates" to see if any new updates are available for download. When prompted, click "Check for Updates."
3. Restart your computer after downloading the most recent Windows updates, then try playing the video once more.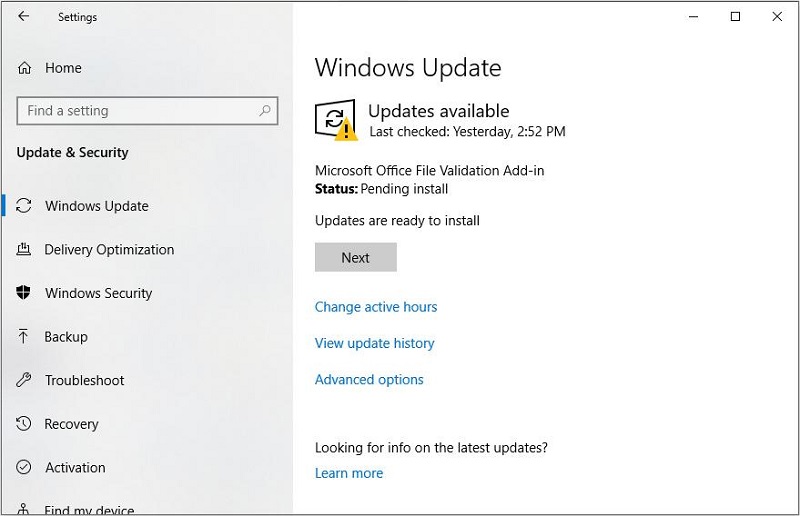 6. Play AVI Videos with VLC
A handy workaround for AVI video "format not supported" is VLC Media Player. This is so that it can play more file types and codecs than Windows Media Player. Follow these steps to install and use VLC to play your AVI videos:
1. By double-clicking the app's executable file, you can install it.
2. To open an AVI file with VLC Media Player, choose "Open with" from the context menu when you right-click the file.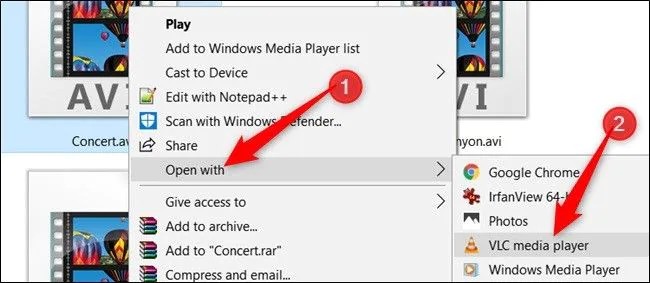 How to Recover Lost Videos from Your Computer
Data loss may occur and you may not be able to open AVI files if you are continuously seeing missing codec 0xc00d5212 error. However, the AVI files and any relevant data can be recovered using the StarzSoft Data Recovery
Tool.
The tool will be helpful even if you wish to resolve the data recovery issues rapidly. StarzSoft Data Recovery is currently supported by a number of social storage systems and has grown even more specialised. You may easily recover your lost data from an external HDD, USB drive, floppy disc, video recorder, SD card, video player, and any other supported devices.
1. You should learn to download and install the software on your computer or PC or Mac or any other desktop device you use before launching it. It is quite simple and can be done through the official website.
2. If you desire to scan your files straight away, select Next. You only need to choose a disc, folder, or device.

3. Following the scan, you will have exposure to all of the recovered data; to restore it, simply choose the pertinent data and click the Recover option.
How to Avoid 0xc00d5212 Codec from Happening
1. Use antivirus
Always use an antivirus programme that has been updated to rid your machine of viruses.
2. Do not frequently convert video formats
Although it is occasionally required to convert videos to different formats, it is not a good idea to do so frequently. This is due to the fact that using various internet converters merely exposes your videos to corruption caused by the converter tool or the conversion process. Make sure not to use unsupported media players to play AVI files.
3. Create backups before modifying AVI files
Make sure to create a backup of all the files before making any modifications to your crucial AVI files.
Conclusion
You can be confident that you have all you need to address the missing codec problem 0xc00d5212 that you encounter when attempting to play your AVI films or audios thanks to the numerous solutions that have been provided here.
There is no longer any cause for concern. This article has provided enough information that is required to solve the issue. If you have video lost, StarzSoft Data Recovery can help to get them back.