The code 10 problem, "this device cannot start," frequently affects portable devices. It manifests when Windows is unable to effectively operate a piece of hardware, such as a printer or USB drive.
Seeing the Windows issue "This device cannot start (Code 10)"? It's understandable why this mistake, which can show in any version of Windows, is aggravating.
Let's examine what code 10 in Windows is, some typical causes of it, and how to resolve it.
What is the Cause of "This device cannot start code 10"?
This device cannot start code 10 is an error that is often caused by a hardware issue. The error code can also be caused by a software issue which can be fixed by reinstalling the device's operating system.
Hardware issue: The most common cause of this error is when the computer detects a hardware problem with your computer. This can also happen if you have too many devices connected to your computer at once or if you have viruses on your computer.
Software issue: Another cause of this error could be a software problem in the operating system. If it is not fixed, you may need to reinstall your operating system and restore all data from the backup files.
Virus/malware: The last cause of this error is if your computer has a virus or malware on it.
Other common causes are:
Device driver is not installed
Device driver is corrupted or damaged
Device driver is missing from the operating system's kernel
Device driver is not compatible with current version of the operating system
System registry corruption
How to Fix Error Code 10 with Microsoft Official Resolutions
Update the Driver
Visit the vendor's website to update the device driver and after that you will have to follow the instructions that we have provided below based on the particular device that you have. Thus these installation or update instructions should be followed.
1. Visit the website of the computer's manufacturer if the device was preinstalled.
2. Visit the website of the device's maker if the device was installed after you bought the computer.
3. Visit the device maker's website if the device was preloaded on the computer and the computer manufacturer does not have an updated driver for the device.
Note
Ensure that the device drivers you are installing are compatible with the Windows version and hardware you are currently using.
How to Fix Device Cannot Start Code 10 with Intel Suggestions
1. Update Intel Wireless or Bluetooth Drivers to Latest Version
The most recent version is advised because it contains functional and security upgrades. Before installing software or drivers or contacting Intel for technical support, speak with the maker of your equipment. They might offer drivers or software that is specially set up for your machine.
1. Summary Open Settings to manually install the Bluetooth driver.
2. Then select Update & Security.
3. On Windows Update, click.
4. To check for updates, click that button (if applicable).
5. Select View optional updates from the menu.
6. On the Driver Updates tab, click.
7. Choose the driver that needs to be updated.
8. Select "Download and install" from the menu.
2. Clean Installation of Wireless Drivers
Following testing with the most recent Intel Wireless or Bluetooth drivers, if the problem still exists, please follow these recommendations:
Determine whether Bluetooth and Wi-Fi adapters are in use on your system, then follow the instructions for performing a clean installation here: Clean Wireless Driver Installation Bluetooth drivers are also subject to this process.
1. Install every Windows update that is available.
2. Install wireless drivers in a clean manner. To eliminate any installation files from earlier installations that might conflict with fresh driver installations, it is advised as a troubleshooting step to perform a clean installation of the wireless/Bluetooth drivers.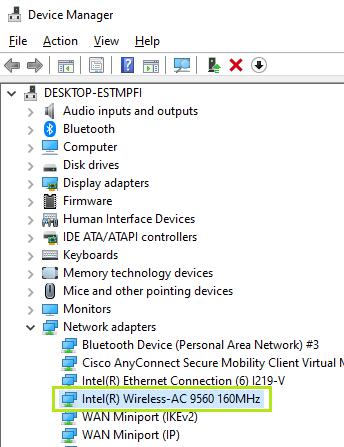 3. Restart Your PC to Fix Code 10 Device Cannot Start
It is not easy to fix a PC giving"code 10 device cannot start error", but it is not impossible either. Here are steps from experts on how to reboot your PC.
1. Take out the system disk and power supply (if possible).
2. Put the system disk back into the computer, then turn it on and use a different power cord 3. Remove the system board, if possible.
3. Remove the system board, if possible.
4. Wait for a few minutes.
5. Put the system board back in.
6. Replace the power cord and turn on the computer.
7. If your PC will not boot and you have an alternate source of power, use those to start up your PC. .
8. If your PC boots normally, put it back together and continue from step 3.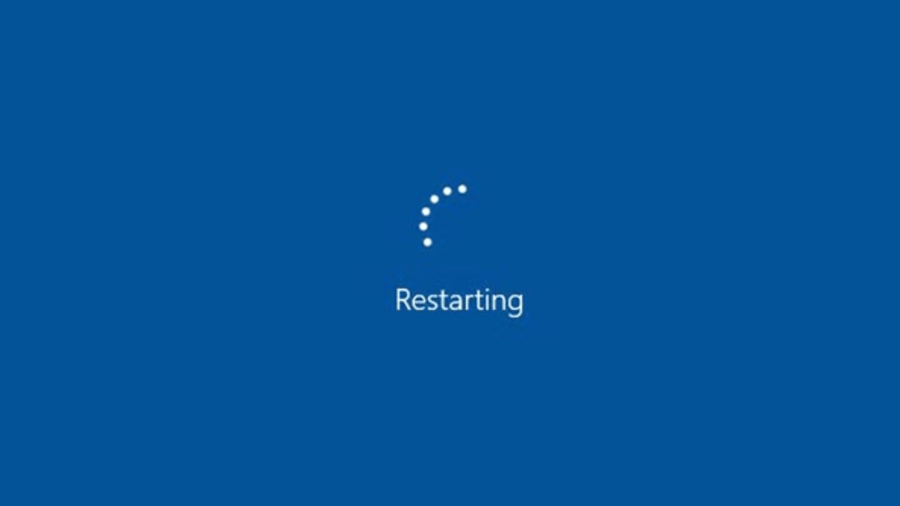 After doing this, if your computer is still displaying the error, get in touch with Intel Support or your original equipment manufacturer (OEM) for more help.
How to Fix "code 10 device cannot start" with Common Tips
Tip 1: Test a Different USB Port or Hub
Try connecting the device to a different USB port on your computer if you've determined which one is causing the code 10 error to display. There's a chance that your USB port is broken, which would prevent the device and your PC from communicating.
Additionally, if your computer has any simple USB hubs, think about switching to powered versions.
Tip 2: In the Registry, Remove UpperFilters and LowerFilters
You can take an additional step and remove two Registry settings connected to filter drivers, which are the interface between Windows and the hardware. The code 10 problem can occasionally be fixed by clearing them.
Tip 3: Remove Any Dysfunctional Drivers
You should next attempt upgrading or uninstalling the device driver if updating it doesn't work. To access various options, right-click the malfunctioning device and select Properties, then select the Driver tab.
Any recent changes will be undone and the prior version will be restored if you choose Roll Back Driver.
What If I Lost Data Due to the Error Code 10
As most of the time the exact cause of the error code 10 is unknown, there are a lot of chances that you will lose data. So keep in mind the importance of data recovery and sensitivity of the information retention, it is important to utilize the software and keep it arranged while solving the error code 10.
StarzSoft Data Recovery Tool is all handy and convenient solution that will help you and recover your data that you might have lost or that you will lose while solving the error code 10.
1. You have to get the stool by downloading it from the official website which is undoubtedly a straightforward approach.
2. Once you have launched this tool and you want to find the lost data, you will simply have to open the tool, find the folder and click Next to start scanning.

3. Once you will be able to locate the Lost information, you will simply have to click on the Recover option and your data will immediately be available.
FAQs of the Device Cannot Start Code 10
What does "code 10" mean?
Code 10 means that the device cannot start and you need to contact your computer manufacturer for help.
How do I fix "code 10"?
The first step in fixing this type of error is to uninstall any recent updates from your computer and then reboot your system. If you still experience issues, you will need to reinstall the driver for your device and reboot again.
Why does code 10 occur?
Air obstruction is a code 10 situation. In order to make combustion, you're basically having trouble getting air or the right amount of air into the appliance.
Conclusion
Now that you know all the possible solutions to the problem, "This device cannot start code 10", it is time to implement them accurately. Moreover, it is also important to keep the StarzSoft Data Recovery tool arranged so that you will be able to recover the data that may be lost before, during or after the process.