Have you ever wondered why your Apple Watch keeps restarting? If your Apple Watch has repeatedly been restarting, then you may want to consider today's guide to help.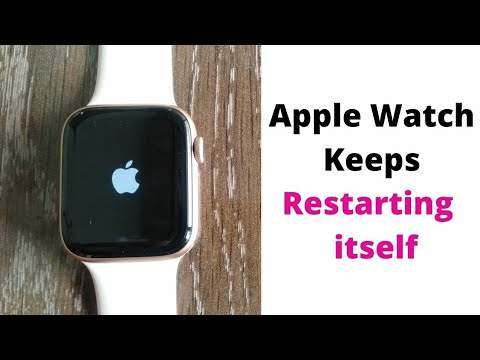 Luckily, our experts are here to ensure that you're getting the best possible solutions for your device – and so, without further ado, let's consider the different ways that you can solve the issue that your Apple Watch keeps restarting.
Why Does my Apple Watch Keep Restarting?
Why does your Apple Watch keep restarting? There are numerous different reasons why your Apple Watch might be continually restarting, and some of the most common of these reasons include the following points:
If you accidentally force restart your Apple Watch, this could trigger it to begin restarting in a loop continually. For example, if you accidentally pressed down the Digital Crown and side button together, the device could be restarted without meaning to.
If the operating system didn't correctly update, then you might begin noticing that your Apple Watch device begins cycling through the restarting loop.
Corrupted apps could be interfering with your app's normal functioning overall.
Hardware issues could be a significant contributing factor to your Apple Watch continually restarting, which may need to be fixed professionally by a team at the Apple Store.
How to Fix the Apple Watch Keeps Restarting Error (5 Ways Included)
If you keep struggling with the Apple Watch keeps restarting error, then there are several ways you might be able to fix things. Luckily, we've outlined some of the most common methods to fix your Apple Watch keeps restarting error as follows.
Way 1. Update Your iPhone and Apple Watch
One of the first things you should try to fix your Apple Watch if it keeps restarting is to ensure that the device is up to date. Indeed, in many cases, if your Apple Watch isn't up to date, this could lead to potential complications such as the Apple Watch repeatedly turning on and off.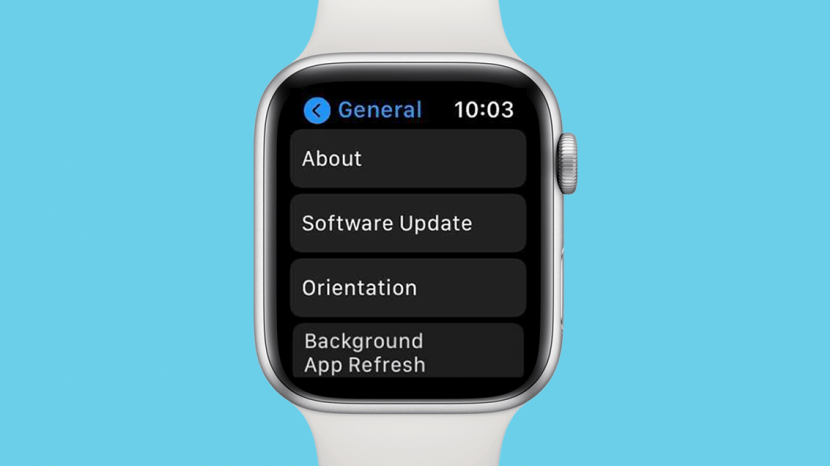 Luckily, this is one of the simplest fixes. However, if your Apple Watch seems to keep rebooting itself even after you've updated, you may want to consider some of the other options on this list.
Way 2. Restart Your iPhone and Apple Watch
The next thing you could try to stop your Apple Watch from continually rebooting itself is pretty simple: manually restart the Apple Watch.
This might seem like an odd tip when you're trying to stop the Apple Watch restarting, but it may be enough to shake the device out of this frustration error – and if not, it only takes a few moments anyway, so is well worth trying.
Way 3. Free Up Space on Your Apple Watch
If your Apple Watch doesn't have much storage left, it may begin to struggle – and, with this in mind, freeing up space on your Apple Watch is a good option to try if you've been struggling.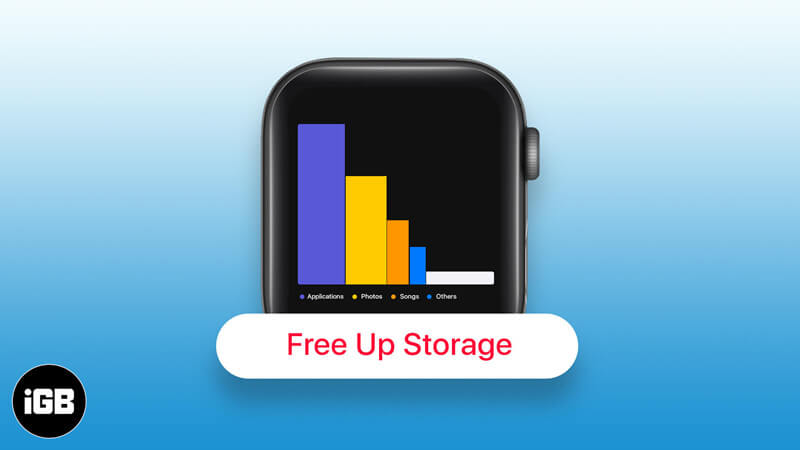 In this case, your device likely isn't actually restarting; in fact, the lack of available space is probably actually making the device crash instead! Alternatively, removing third-party apps that are corrupting your device through this step would also help.
Way 4. Un-pair and Re-pair Your Apple Watch
Another method you could try is to unpair and repair your Apple Watch from your iPhone device.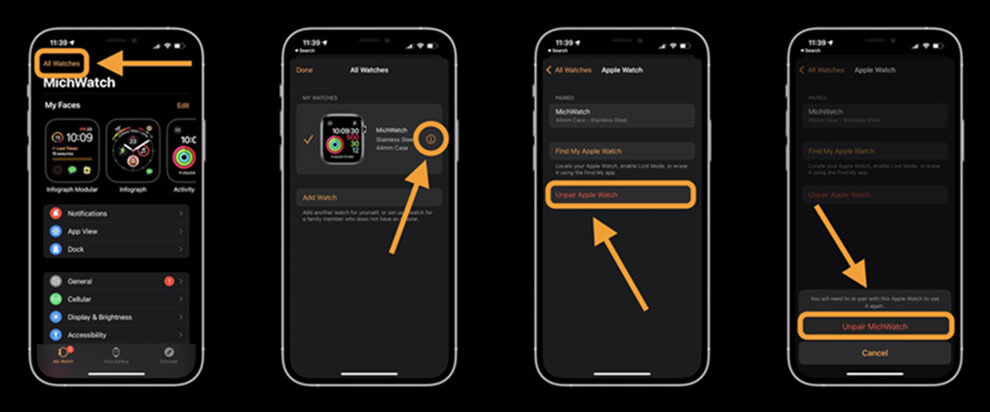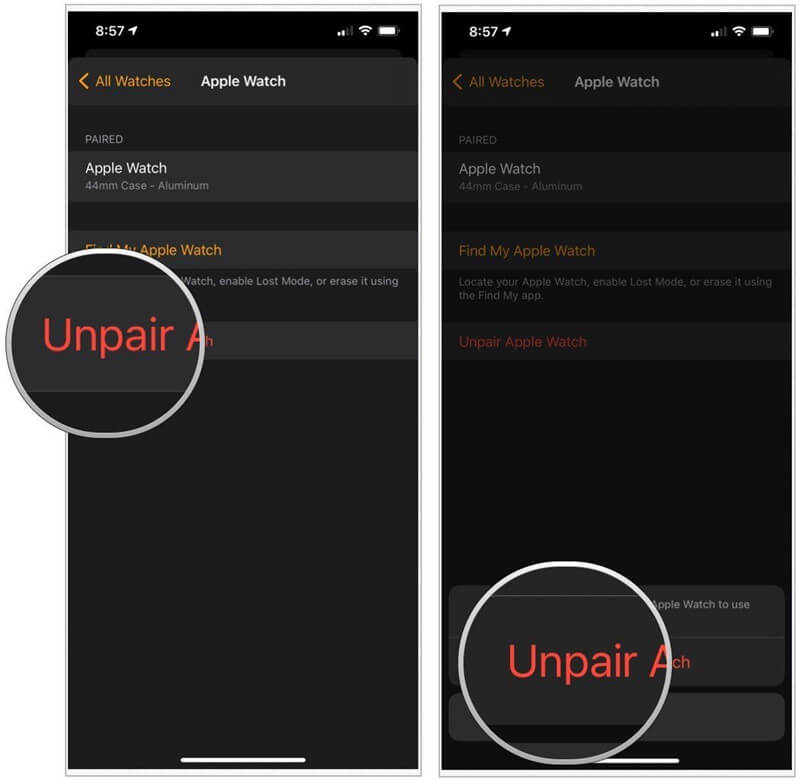 To do so, open your iPhone device and open the Apple Watch app. Remove the device, then attempt to pair a new watch. After following the on-screen instructions, your Apple watch should appear again. This simple fix may be enough to fix the issue.
Way 5. Let Your Apple Watch Die
As a final method, letting your Apple Watch die, then fully charging it up to full again, could be enough to stop the device from repeatedly restarting.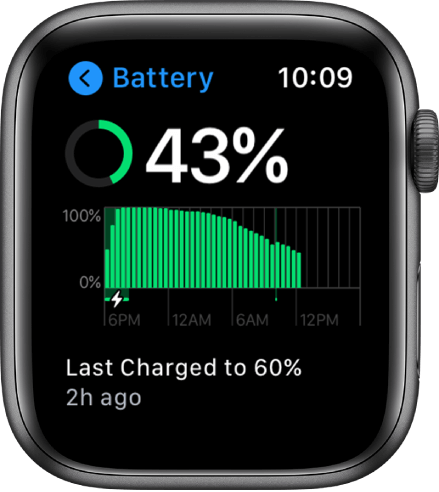 This method won't necessarily work for many devices, but it's worth trying in case there's an issue with the device's battery; sometimes, a full recharge can work wonders for your Apple Watch.
The Issue Might be on Your iPhone/iPad System – StarzSoft Fixcon Method
If the above methods haven't worked and your Apple Watch still seems to be crashing, then the issue might not be the watch itself but actually your iPhone that's connected with the watch! In this scenario, you may want to fix issues that are occurring with the iPhone – and, in this manner, you may want to give the StarzSoft Fixcon tool a try!
Indeed, StarzSoft Fixcon is an incredibly effective tool for fixing errors and faults with your iPhone device, and with this in mind, it could be a good option to consider overall. Indeed, the Fixcon tool is an effective, one-stop tool for all of your iPhone device fixing needs, and is effective for resolving any issues on your iPhone causing the Apple Watch to continually restart.
1. How to Use the StarzSoft Fixcon Tool
If you want to give the StarzSoft Fixcon tool a try, then, fortunately, it's completely effortless to use, and you can fix your iPhone's issues in just a handful of steps!
Step1: First, you'll need to download the StarzSoft Fixcon tool from the main developer's website.
We highly recommend you avoid downloading the Fixcon tool from third-party websites, as these will be fraudulent copies and may be infected with viruses and malware that could put your website at risk. Besides that, the Fixcon tool is completely free to download initially, so this is well worth considering.
Step2: Launch the Fixcon and select" Standard Repair".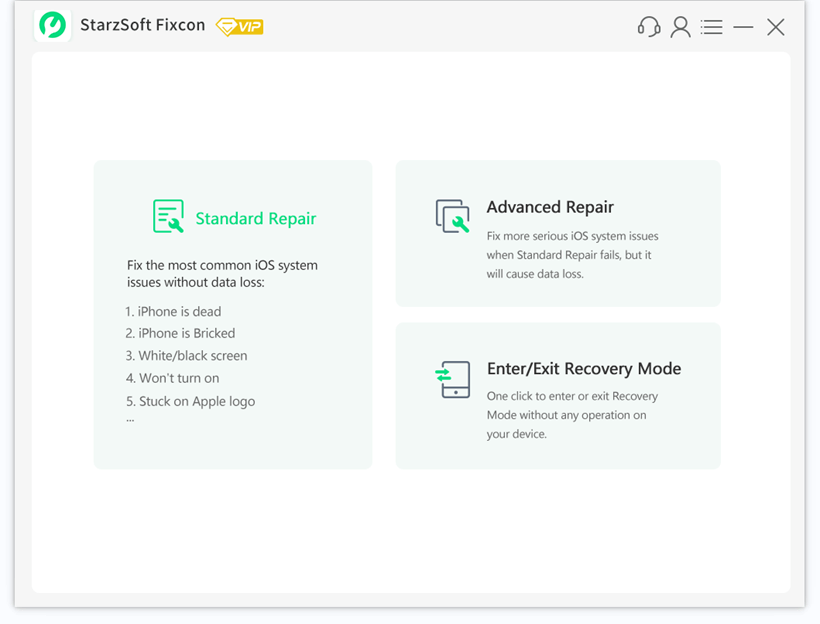 Note: If the standard repair doesn't work, you may want to try again with the Advanced Repair method, which is designed for more serious iOS system errors and failures.
Step3: After choosing a mode, you'll then need to connect your iPhone device and download the relevant firmware onto the computer.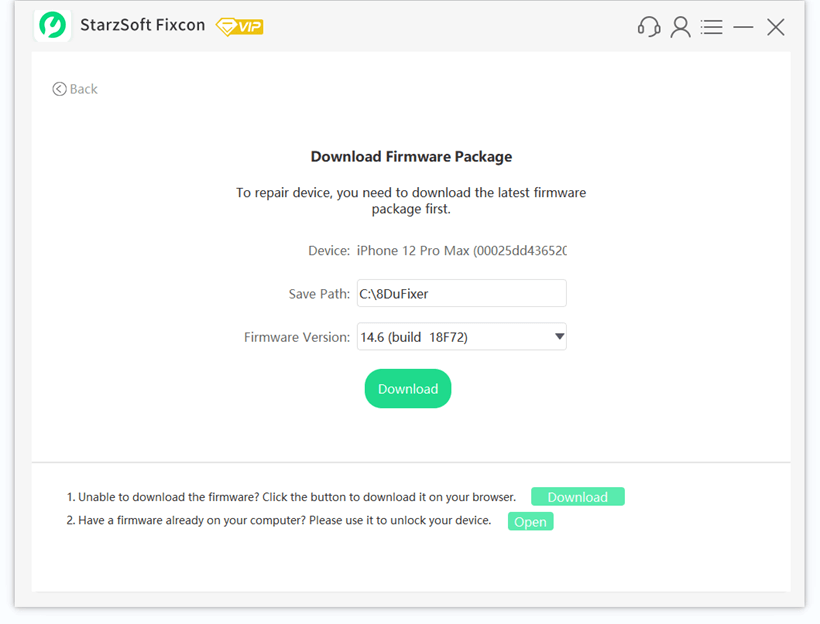 StarzSoft Fixcon will handle this on the whole, so you won't need to do anything other than follow the simple instructions on the screen.
Step4: Then, all that's left to do is wait while StarzSoft Fixcon repairs your iPhone device. The repairing process will usually take a number of minutes, and you must keep your iPhone connected to the computer throughout the entire process to prevent damage being done.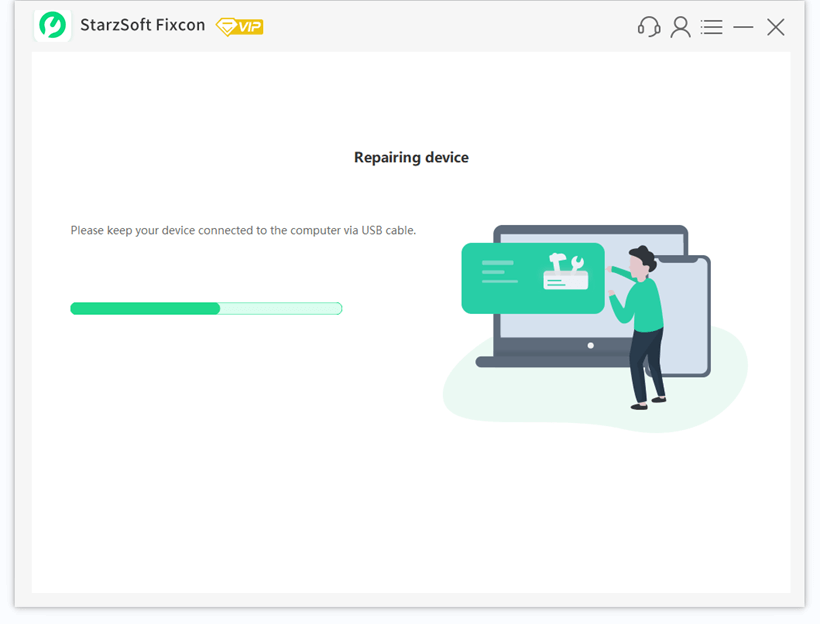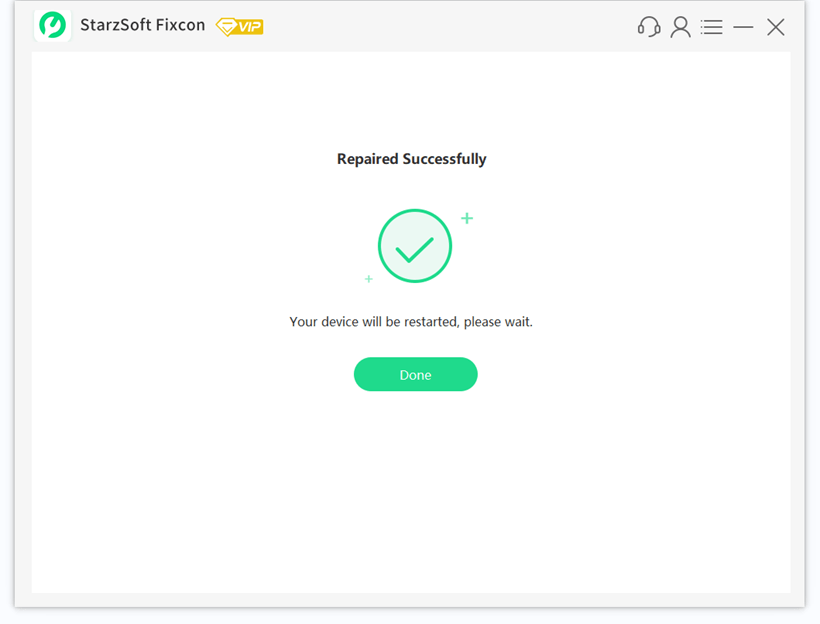 Only once the process has fully completed, and StarzSoft Fixcon displays that it's safe to open your phone again, should you interfere with the device.
2. Always Take a Backup of Data First
Before you use any iPhone unlocking or repairing tool, we recommend that you first start by taking a full backup of data from your device. Repair tools can wipe data from your device; the Advanced Repair tool is guaranteed to wipe all data from your iPhone, for example.
However, if you have taken a backup before using the tool, you can simply restore all of the data back onto your phone, allowing you to carry on as normal.
3. Reconnect to your Apple Watch
All that's left to do after repairing your iPhone with StarzSoft Fixcon is to reconnect the iPhone with your Apple Watch and see whether the problem has been resolved.
StarzSoft Fixcon is incredibly effective for repairing errors and issues with your iPhone device; as such, if the issue with your Apple Watch restarting is linked to the iPhone itself, it's likely that StarzSoft Fixcon will be able to repair the problems overall without too much hassle, too!
FAQs About Apple Watch Common Issues
Q1. Why is My Apple Watch not Pairing with iPhone?
One of the common reasons why your Apple Watch might not be able to pair with your iPhone is because the devices are not in range with each other. As such, if you have been struggling with getting your Apple Watch to pair with an iPhone device, you may want to try bringing the devices closer together as this may help them to pair.
Failing that, you should try restarting both your Apple Watch and your iPhone device and then attempt to reconnect them, as this may help.
Q2. How to Fix My Apple Watch not syncing messages?
There are numerous reasons why your Apple Watch might not be syncing messages.
If so, then you could try to restart/reboot the Apple Watch to see if this gets it working again. If not, you could try un-joining and re-joining the Apple Watch with your iPhone, which should help it sync with messages again.
Q3. Why does my Apple Watch keep crashing?
There are numerous reasons why your Apple Watch might keep crashing, and with this in mind, it's well worth considering these to find the best possible fix for your device.
The most common reasons include failed updates, hardware issues, interference, and force restarting your watch accidentally.
Further Reading: Apple Watch Not Connecting to Phone, Ultimate Solutions Here! >>
Conclusion
If you've been looking for the most effective solution to stop your Apple Watch from continually restarting, then our experts are here to help.
For the common 5 ways to check your apple watch, if the problem still could not be solved, we recommend your use StarzSoft Fixcon, the number one one-stop system repair tool to fix apple watch keeps restarting easily. Hope this article could offer you some help!