iWatches are more than wristwatches, they give a new definition to the term "wristwatch". They don't just tell time, oh no, they can be used as car keys, the compass, trackers, flashlight, send or reply messages and loads more, pretty amazing invention, but you can't do any of these if your Apple Watch not connecting to phone.
To enjoy these iWatch perks, you need to connect your iPhone and iWatch, what can you do if your Apple Watch won't pair with your iPhone? Let's find out.
How to Fix Apple Watch Not Pairing with Phone with Apple Suggestions
Synchronising your Apple watch with your iPhone is not a difficult process. All you have to do is bring your iPhone close to your watch during the initial setup process, scan the QR code and voilà, you can use your Apple watch!
If the process doesn't go this straightforward, then these suggestions and tips would help you fix the issue and get back on track.
1. Check Apple Watch Connection to Fix Apple Watch Wont Pair
If you cannot get notifications from your iPhone on your watch, then both devices are not connected. Check the face of the watch, a red "X" icon or red iPhone symbol on your watch face, shows this. If your iPhone connects with your watch the icon turns green.
2. Try to Reconnect your iPhone and Apple Watch
To reconnect both devices, do this:
1. Keep both devices nearby, ensuring they are in range.
2. Ensure your Bluetooth and WiFi connections are on while your Airplane Mode is turned off.
3. If you see the Airplane symbol on your Watch screen, it means Airplane Mode is on, go to the Control Center and turn it off.
4. Restart both devices.
3. Unpair and Pair Both Devices Again
If these steps do not work, unpair and pair both devices. If the can't pair Apple Watch issue still isn't resolved, then you may need to contact Apple Support.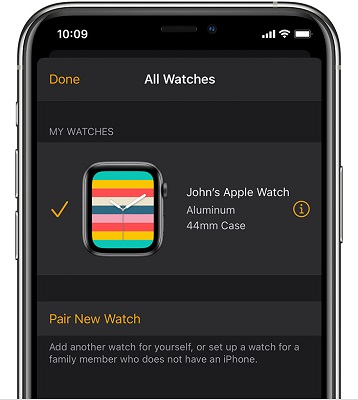 How to Fix Apple Watch Not Pairing with Other Common Tips
1. Check Apple Watch Connection for Connect Apple Watch to iPhone Issue
If you try the Apple suggestions and it doesn't work, then check your Apple connection. To check your watch connection status, swipe up on your Apple Watch display, this would bring up the control centre of your watch and display its connection status in the upper left corner of the screen.
1. If you see a green iPhone icon it shows your iPhone is connected to your watch.
2. The Blue WiFi symbol shows that WiFi is connected. The WiFi button is the first button on the control panel, you can toggle it off and on. This would compel your watch to pair with your iPhone.
3. A red iPhone icon shows that your watch is not connected to your iPhone. Ensure your iPhone is near your Apple watch, if both devices are too far, they would have an issue pairing.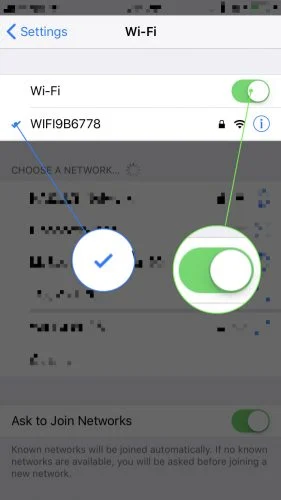 2. Check the Settings on Your iPhone and Apple Watch
If you cannot connect Apple Watch to iPhone, check the settings on both devices, this is because issues like your iPhone and watch won't pair are not always due to glitches or malfunctions. So, check your settings.
1. Airplane Mode is turned on for your watch could prevent connection, so if your Airplane Mode is on, it would be highlighted in orange. Simply, turn it off, it should connect short after.
2. Airplane Mode on your iPhone can hinder communication, simply swipe up from on your phone screen to reveal shortcuts, the Airplane Mode logo is on the upper-right corner of your screen, if it's highlighted in orange, turn it off.
3. Bluetooth turned off on iPhone can prevent connection. Bluetooth is the means to pair both devices, so if your Bluetooth is turned off on your iPhone, turn it on, that should fix the issue of your iPhone and watch not pairing.
3. Turn Your Devices Off and Turn Them on Again
To fix the issue of my Apple Watch won't pair, you could restart your devices. To restart your iPhone, do this:
1. Press and hold the side button and either of the Volume buttons. If your iPhone has a home button, press the home button and the Power button.
2. The "slide to power off" option would appear on your screen, slide from left to right.
4. Turn On and Turn Off Airplane to Fix Apple Watch Wont Pair
Sometimes when you want to know why won't my Apple Watch pair, you can toggle on and off the Airplane buttons. This would cause a reset of the connections.
5. Turn On and Turn Off Bluetooth to Solve Can't Pair Apple Watch
If your iPhone and Apple Watch won't pair and your Airplane Mode is turned off, then you could try turning off your Bluetooth and turning it back on to also reset the connection.
6. Reset iPhone Network Settings to Fix Apple Watch Not Connecting to Phone
If you still can't connect Apple Watch to iPhone, try resetting your iPhone's network. This includes cellular, VPN, Bluetooth, WiFi and APN settings. You must write down your passwords as this action erases such data. To reset your iPhone networks go to Settings >> then to General >> Tap on Reset >> select Reset Network Settings.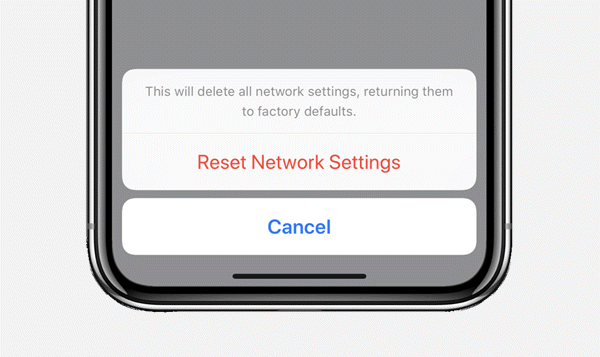 7. Reset Apple watch to Resolve Apple Watch Wont Connect to Phone
Your iPhone may not be the only device that needs a reset, so if the preceding tip didn't work, try resetting your Apple watch. Note that this process would lead to data loss, so ensure your data is backed up. To reset your Apple watch do this:
1. Go to Settings >> then go to General >> Reset >> tap Erase All Content and Setting.
2. After that, go to the Watch app on your iPhone. Tap My Watch >> tap the information button >> select Unpair Apple Watch. Once this is done you should be able to pair your Apple Watch and iPhone.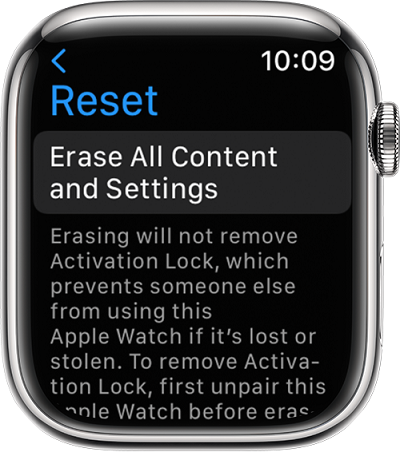 8. Update Both Apple Watch and iPhone
Your devices might be running on outdated software, hence why is my Apple Watch not connecting to my phone. To check for updates do this:
1. First off, plug your iPhone into a light source to charge.
2. Connect your device to a WiFi connection.
3. Open Settings >> go to General >> tap on Software Update.
4. If there is an update available, tap Download and Install.
To update your Apple Watch ensure your watch is connected to WiFi, then
1. Open the Watch app, then tap on General >> go to Software Update.
2. If an update is available Download, Install and Update the watchOS.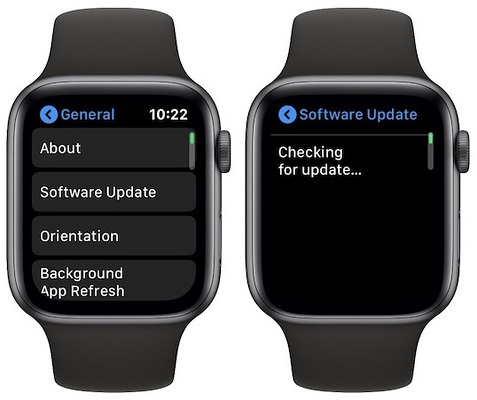 9. Erase Apple Watch and Repair it with Your iPhone
Apple watches are set to backup data automatically during unpairing. To erase simply:
1. Open the Watch App and go to General, then tap on Reset.
2. Then tap on Erase Apple Watch Content and Settings.
3. Once the Erase action is complete, repair your watch with your iPhone.
4. Bring your iPhone close to your watch, follow the prompts and complete the pairing process. This should fix the issue of your iPhone and watch not pairing.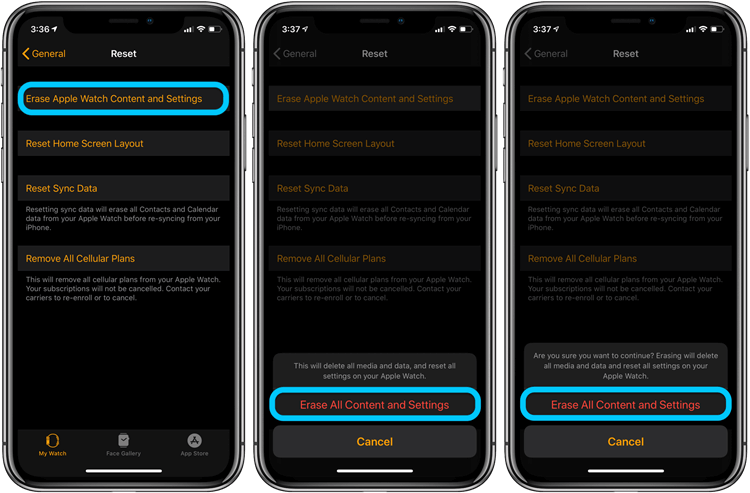 How to Fix Apple Watch Not Pairing with iOS System Repair Tool
The suggestions and tips given should solve the issue of your Apple watch not pairing with iPhone, but what happens if the problem persists? There is a perfect solution to keep the issue of iPhone and watch not pairing, it also solves other iOS related issues!
StarzSoft has created StarzSoft Fixcon an amazing iOS-specific software that solves issues related to Apple devices. You don't have to worry about data loss or be skilled to operate this software.
Now, how does Fixcon solve the issue of the iPhone not pairing with Apple Watch? It's easy, just follow these steps and you are good to go.
1. On your PC launch the Fixcon software and select Standard Repair.

2. Use a USB to connect your watch to your computer. Fixcon is built to detect your device automatically.
3. Once that is done, the next thing is to download the Firmware package suitable for your watch.

4. After the download is complete, click on Continue to initiate watch repair.
Once the repair process is over your watch would restart and you can pair it with your iPhone problem-free. Your data would also be intact.
Conclusion
The iPhone and Apple watch pair are a great combination, if you have both devices, they work best when connected. So, have no fear, if you wonder why wont my Apple Watch connect to my phone try the suggestions to fix it. We recommend you use StarzSoft Fixcon to solve the issue and your data would remain intact.