Many iPhone users are currently facing iPhone flickering issues after installing the iOS 15 update. It is indeed horrifying for users who always want to enjoy every bit of using the iPhone. However, you don't need to worry about it as we'll tell you the solutions to fix your problem.
Part 1: The Most Frequently Reported iOS 15 Flickering Problems
Here are some flickering issues that most iPhone users face after the introduction of iOS 15.
1. Choppy flickering video iPhone 13 Pro Max IOS 15:
When users try to play the video, their sound doesn't come good, or the footage becomes blurry. It is indeed frustrating for users who want to enjoy using iPhone.
2. My screen is still flickering with videos when I switch from one app to the other:
Some people complain that the iPhone flickers every time they make a slight movement in their device. For instance, when they close one app and launch another, their iPhone doesn't respond well.
3. My flickering started when I opened my camera or an app the uses the camera, such as Snapchat:
It seems the users have been facing the issue of flickering in every feature of the iPhone. Many users claim that their camera doesn't work well or their third-party apps like Snapchat flickers every time they try to open it.
4. Every time I watch the stories of my FB friends. It flickers:
When you open Facebook and check your friends' stories, iPhone stops you from playing the FB stories. It happens to the majority of the users who have installed iOS 15 recently.
5. Keyboard flickers when sending out messages on WhatsApp and Google Chrome
Apart from every feature that doesn't work correctly, the keyboard also is the next victim of iOS 15. Many iPhone users are currently facing issues with the keyboard when they try to type a message to their friends.
6. Keyboard flickering after the IOS15 update on majority third party messaging apps
You'll not only find flickering issues with iPhone features. Instead, iPhone also flickers when you use third-party messaging apps. In this case, the keyboard gives you countless typo errors.
Part 2: How to Fix iPhone Screen Flickering After IOS 15 If It Is The System Issue
iOS 15 iPhone flickering issue is a massive point of concern for iPhone users. It can make your experience bitter and frustrating. However, we've come up with some worthy methods to help you get rid of this problem.
Solution 1: Use Starzsoft Fixcon iOS System Repair Tool
A befitting way to fix the iPhone flickering issue is to acquire the services of StarzSoft Fixcon. Using this third-party tool, you can eliminate any iPhone problem with minimal effort.
To fix this problem, you need to try the Standard Repair first. If the first option cannot solve the issue, then you need to restore your device with Advanced Repair. Let us talk about the step-by-step guide to advanced repair your device using Starzsoft Fixcon.
Step 1: Press the Advanced Repair option after launching Starzsoft Fixcon. You need to remember one thing before choosing Advanced Repair; this process can remove all your data.

Step 2: Since you've launched Starzsoft Fixcon on your PC, try connecting the iPhone device to your Desktop. Starzsoft Fixcon will automatically detect your device once you've connected your iPhone to it.
Step 3: In this phase, you need to download Firmware Package. You can select any of your preferred Firmware Package from there.

Step 4: After you've downloaded the Firmware Package, you now need to press the Repair button to start repairing your device.
It will take few moments to get completed.
Solution 2: Go to The Apple Store To Make a Replacement
It has been noted that some iPhone devices you purchase from Apple Store don't seem to be working correctly.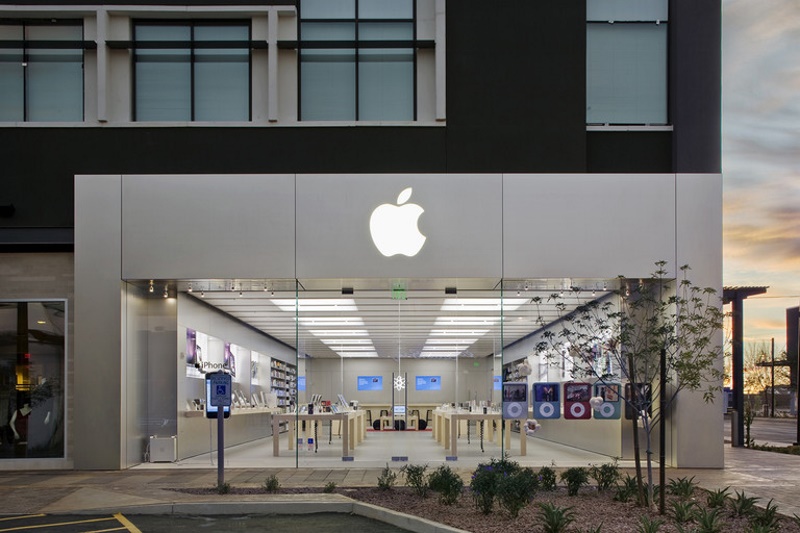 This factor might be the reason behind the "iPhone screen flickering after iOS 15" issue. If you think your newly purchased iPhone isn't functioning correctly, you can claim its replacement from Apple Store.
Solution 3: Turn on Reduce Transparency to Fix iPhone Screen Flickering After iOS 15
Another valuable method to solve iPhone flickering is to Enable Reduce Transparency. Through this method, there are about 50% chances of your problem getting fixed.
Here's the guide to serve your purpose.
Step 1: Move to General Setting and Accessibility after opening the settings.
Step 2: Now, you need to choose the Contrast option and Enable Reduce Transparency option.

Step 3: After doing it, you need to try using iPhone again and check you've gotten rid of the flickering issue or not.
Solution 4: Restore Your iPhone with iTunes for iOS 15 iPhone Video Flickering Issue
You can restore your iOS device using iTunes to fix the flickering dilemma. Here's the simple guide to restoring iPhone with iTunes
Step 1: After downloading iTunes on your computer, you need to backup essential data on your iOS device.
Step 2: In this phase, you need to connect your device to Desktop and launch iTunes.
Step 3: Now, iTunes will recognize your iPhone and show you the option to restore your device. Click on that option and get your job done.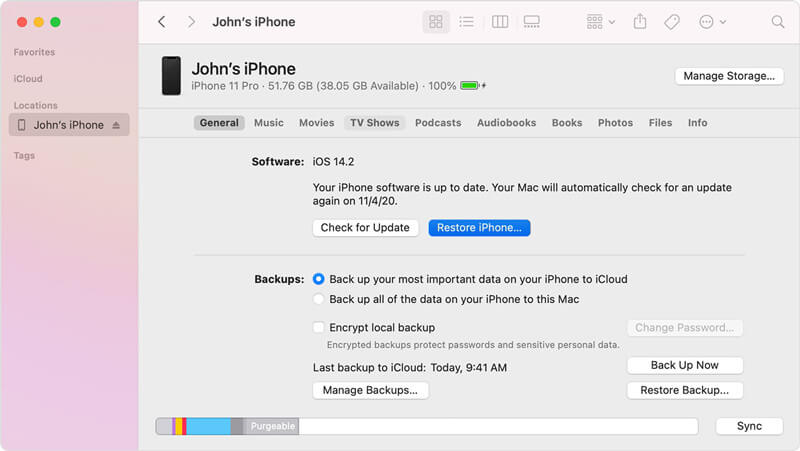 Solution 5: Feedback to Apple And Wait For The New iOS Update
If nothing changes the situation and you still face the mess of the iPhone being flickered, you need to contact Apple Support. After getting them, you need to let them know about the problem you've been facing with your iPhone.
They're most likely to help you out in this matter. You need to be a bit patient in this regard; it can take some time to proceed with your request.
Part 3: How to Fix iOS 15 Screen Flickerings If It Is The Third-Party Apps Issue
Sometimes when you use a third-party app like chrome on iPhone, it starts flickering. However, you can fix this issue by looking at some reliable methods below.
Solution 1: Update the App to the Latest Version
If your Chrome app keeps flickering, you need to check if its update is available. If you didn't install the latest update, this might be the root cause behind the issue you're currently facing.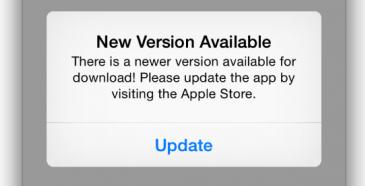 Without wasting any time, you need to install chrome's latest update. If the update isn't available, you can contact Apple Support and ask them to intervene.
Solution 2: Force Quit And Restart the App
Despite updating if the problem still exists, you need to press the app and drag it to your right side to quit the app. After, you need to re-launch the app. If everything seems normal, meaning the problem is solved. Meanwhile, if nothing improves, keep your focus on the next solution.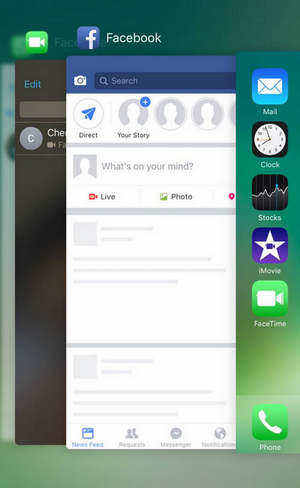 Solution 3: Delete and Reinstall to Fix iPhone Screen Flickering After iOS 15
After trying everything, if things don't get better, deleting the app remains the final solution. For this, you need to navigate to App Store and search for the app that flickering like Google Chrome or Facebook; after finding it, hit the Uninstall option to remove it from your iPhone.
Later, you need to install it again from there. Now, you can re-launch the app and assess the situation once more.
Conclusion
You can fix iPhone flickering after the iOS 15 issue by acting upon the solutions mentioned in this article.
However, if you don't find any clue to fix your problem, try restoring your device using StarzSoft Fixcon. It is an incredibly fantastic tool, offering you the best opportunity to eliminate every iOS issue.