IPSW helps iOS users to install iOS firmware on an iPod Touch, iPad, and iPhone. It's a stand-alone file format and can be download on a computer.
If you have upgraded your iOS to iOS 15 and want to restore it back to iOS 14, you can do that by installing the IPSW file. Although each new update comes along with some benefits, they also bring some disadvantages.
For those who want to install the previous versions of IPSW, this article will help you learn how.
Understanding IPSW
IPSW, as we said, is a file format. Apple Inc uses it to address security issues, restore software, and add new features. By downloading IPSW, you can downgrade or upgrade your iOS.
It will be available in a compressed and archived format. When connected to iTunes, it can download the IPSW file automatically on your device after accepting the prompt. Then, iTunes will start downloading the IPSW file to the iOS device.
As mentioned earlier, these files will be available in compressed and archive format. One can open the IPSW file via an unzip/zip tool.
How to Install IPSW without iTunes?
Recommended Tool to Install IPSW without iTunes
StarzSoft Fixcon is a robust iOS device fixing software. It is capable of upgrading & downgrading an iOS device without iTunes.
Here are the steps:
Step 1. Download & install StarzSoft Fixcon on your computer.
Step 2. Launch Fixcon and click on Advanced Repair.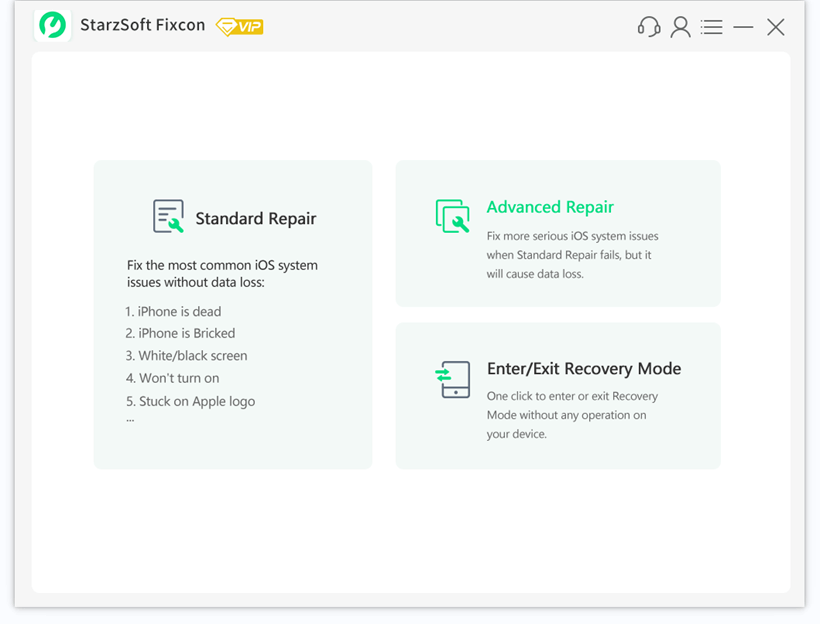 Step 3. Connect your iPhone to computer, Fixcon will automatically detect your device.
Step 4. Then select the IPSW version you desired for downgrade or upgrade.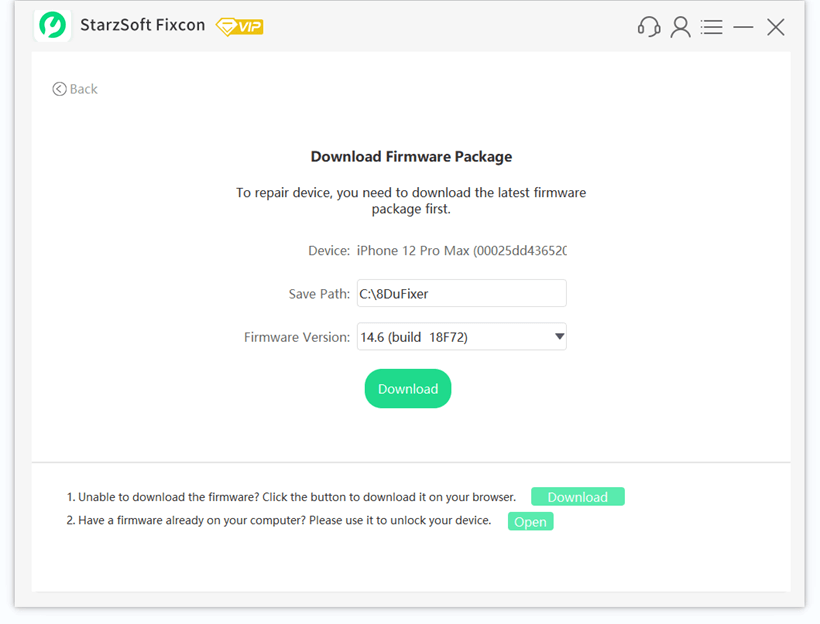 Step 5. Install the IPSW, Fixcon will take about 3 minutes to finish this process. Enjoy it!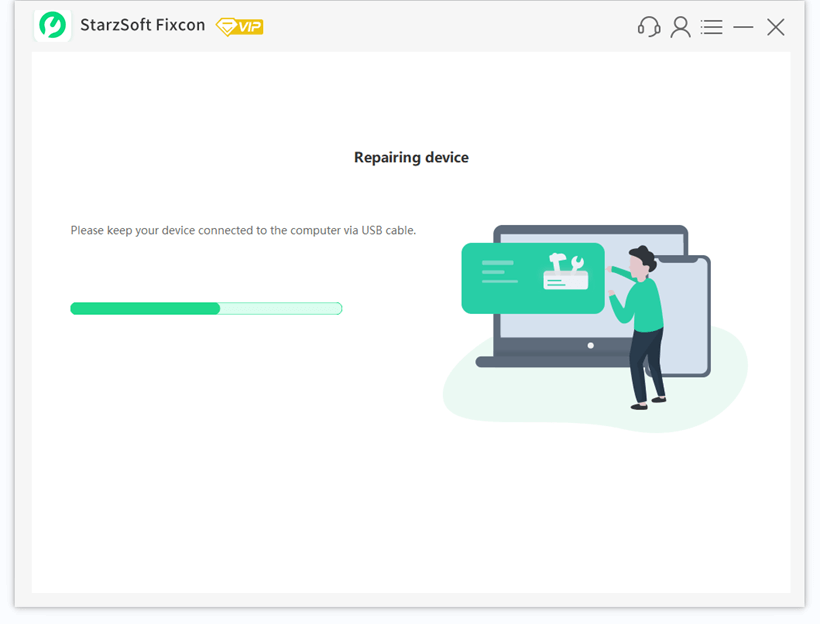 Method 2: Use SHSH2 Blob to Install IPSW Files
Another method to try is using SHSH2 Blobs. This method will help you understand how you can download and install unsigned IPSW.
When we say unsigned IPSW, it means that it is a file format that Apple no longer supports. Basically, it is an old file format to downgrade your iOS.
Whenever Apple releases a new iOS update, it stops supporting the previous versions. The company does that for security reasons and encourages iOS users to install the latest iOS update.
To use this method, ensure that you have already saved a blob file of the firmware while it is still signed. Now, follow the following steps to get started:
Step 1: Take the iOS device and connect it to your computer.
Step 2: Now, launch iTunes. Go to the iPhone device information page. You need to keep clicking on the Serial Number, and when you see ECID appearing, copy the number and then click on the next option.
Step 3: You will have to visit https://tsssaver.1conan.com/v2/, where you will have to enter your ECID value. Allow some time to the platform to save the blob. You will soon see an option to download the iOS firmware.
Step 4: On the same site, click on the Retrieve option. Here, enter the ECID value again. Now, click on the submit option, and the blob will be retrieved.
Step 5: Copy all the items together and put them into a folder.
Step 6: Now, on a Mac computer, you need to launch Terminal. Else, if you are using a Windows computer, please launch Command Prompt.
Step 7: Download FutureRestore and launch it. Drag the unarchived files to the Terminal and then type -t.
Step 8: On the Terminal interface, you need to type one of the following. The first one is for non-sim-enabled, whereas the second is for sim-enabled.
–latest-sep –latest-no-baseband
–latest-sep –latest-baseband
Step 9: Now, drag the unsigned iOS firmware. Now, press enter.
FAQs About IPSW
How to Install IPSW Files with iTunes?
If you want to install an IPSW file using iTunes, that can be done conveniently as well. If you already have the IPSW file ready on your computer, by following the steps below, you can install IPSW files. Here's what you need to do:
Step 1: Update your iTunes if it is not updated yet. While iTunes get updated, please wait for a while.
Step 2: Now, take the iOS device to the computer. iTunes will detect your device quickly. Once your device appears, please click on that.
Step 3: You will see the Option key. Click on that first and then select the Update option. This option is for Mac computers. If you are using a Windows computer, then you need to press the Shift key. Then click on the update option.
Step 4: Go to the IPSW file that is there on the computer. Click on that and then select the Choose option.
The device will be updated with the selected IPSW file in some time. While it is getting installed, please don't use your device.
Backup Your Files Before Installing IPSW File
Before we summarize this article, there is one essential thing that you must do. Till now, you have learned the ways to download and install IPSW files.
However, when you install the IPSW file and update your iOS device, there is a risk of losing data from the device. It happens sometimes.
To avoid this trouble, the recommended thing to do is to create a backup for your device's data.
You can use iTunes to create a backup. Alternatively, you can use iCloud to create a backup. After updating your iOS device, you can use these platforms to restore all your files quickly. To create a backup: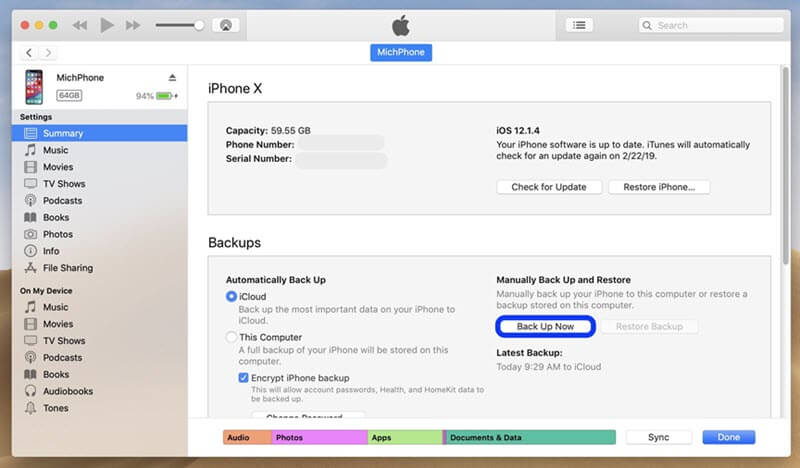 Step 1: First, take your device and connect it to the computer that has the latest version of iTunes.
Step 2: Launch iTunes and select the Device button.
Step 3: iTunes will detect your device. Once done, click on the Summary option.
Step 4: Finally, click on the Back Up Now option.
How to Download IPSW File from a Website
For this method, you will have to visit a website called ipsw.me. The instructions are easy to follow because right after visiting the website, you will be asked to choose the iOS device you want the IPSW file to get installed to.
Step 1: Visit ipsw.me and choose your device.
Step 2: After choosing your device, you will have to select your device's model number.
Step 3: The website will show you the available IPSW file.
Step 4: Once you find it, please click on the IPSW file. You will be redirected to a page where you can download the IPSW file on your computer. The page will have detailed information about the IPSW file.
Step 5: Click on the download option. The file will get downloaded on your computer. Once done, connect your device to the computer. Transfer the file and install it.
Conclusion
When new versions rolled out, Apple stops to sign the previous iOS versions. We hope you have learned how to install IPSW files with and without iTunes properly.
You can try all the methods, but the easiest way is to use StarzSoft Fixcon. This professional tool is easy to use, has a user-friendly interface, and works on almost every iOS device. Moreover, the tool will show you detailed instructions that need to be followed.