Did you ever ask a question "Why is my iPhone overheating?"
The emergence of the iOS 15 Beta update has created some issues for iPhone users. People have been complaining about their battery not responding well and eventually overheating sometimes.
Some people opt to downgrade their iOS 15 updates to eliminate this problem, but that's not the way to go. Instead, you need to solve iOS 15 battery issues.Let's explore the reasons behind iOS overheating. We'll also show you the solution to cope with this problem.
Part 1: Why is My iPhone Overheating After the iOS 15 Update?
You'll see many asking about their iPhone heating up after the iOS 15 update. Let's try to find out its reasons.
Unstable iOS 15 version
You may find iPhone overheating problem when you update your iPhone with an unstable iOS 15 Beta version. Another primary reason behind this inconvenience might be poor battery health.
Firmware Related changes
If you expose your device to direct sunlight, it can overheat at times. In addition, your iOS 15 Beta update might make some firmware-related changes that can create a deadlock.
Background Applications
You'd have noticed at some stage many apps running in the background. These apps suck up the battery and become the reason for iPhone's overheating. And if you recently attempted to jailbreak your device, it can also be the reason behind overheating.
Part 2: How to Fix iPhone Overheating iOS 15 Issue – 10 Fixes
Since overheating an iPhone after the iOS 15 update irritates users, we decided to tell you the ten possible ways to fix iPhone overheating problems. Let's talk about it one by one.
Fix 1: Remove iPhone Case
Many users have been using a case to protect their iPhone devices from damage. In addition, it also protects the device from heat radiation. So if you see your iPhone is heating up, you'll need to remove the case and cool down your device.
Fix 2: Quit Running App to Fix iPhone Overheating After iOS 15 Update
If you see iPhone overheating problem while using Skype, GPS, or Google Maps, double tap on your button and close the app by swapping them.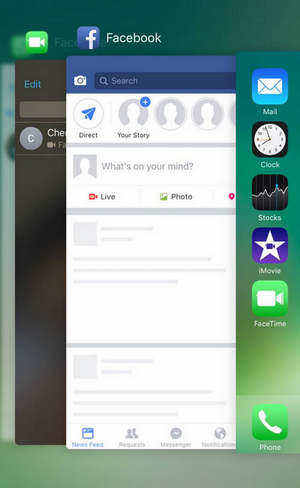 Fix 3: Stop Using Your iPhone While Charging
You'll see many users complaining their iphone overheating while charging. It's not a wise idea to use your device while charging.
If the problem still exists, you need to stop charging your device for a while, or you'll need to change your USB cable once.
Fix 4: Restart Your Device to Solve iPhone Keeps Overheating iOS 15
If you see your iPhone overheating after the iOS 15 Beta update, you need to reboot before performing any technique. If restarting your device doesn't fix the problem for you, you need to take other precautions to fix the problem of iPhone overheating.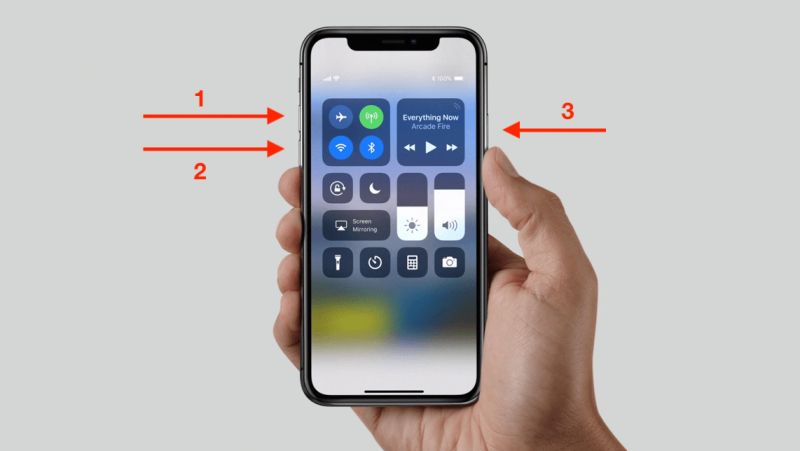 Fix 5: Check Your Apps When iPhone 6s/7 Overheating and Battery Drain
It happens when some applications show incompatibility with your iOS 15 Beta new version; as a result, these apps cause battery drainage. To check the battery percentage of any particular app, you'll need to visit Settings.
After going there, you need to tap on the battery. If you find a particular app draining more battery than any other app, there might be some problem with that app; delete the app and try to reinstall it again.
Fix 6: Disable Unnecessary Widgets
Widgets are pretty helpful in giving instructions and also receiving helpful information with a single swipe.
But the presence of more active widgets on the iPhone's sidebar can create chaos resulting in sucking battery quickly. If your widgets aren't helpful for you anymore, disabling them would be a great idea.
Fix 7: Enable Low Power Mode
If you don't find the above solutions helpful, you can enable low power mode. Enabling it can help you to fix iPhone overheating problem. You'll need to follow some instructions to enable it. Check out those instructions.
1.Click on "battery" after going into the Settings.
2.Now, you'll need to click on Low Power Mode to serve your purpose.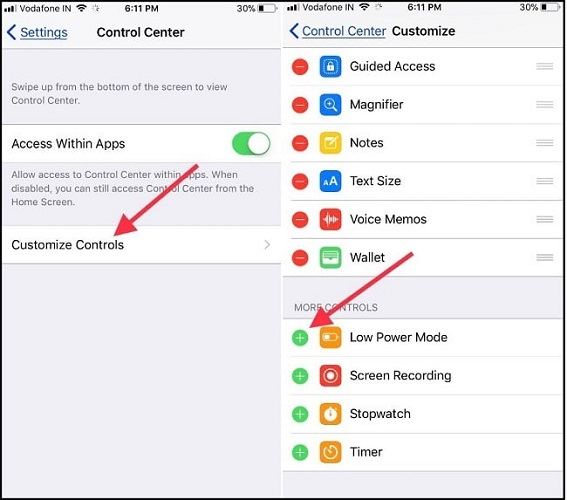 Fix 8: Check iCloud Services for My iPhone is Overheating Issue
Sometimes, when your iPhone heats up after the iOS 15 update, it may be because your iCloud is not completed or iCloud services get struck.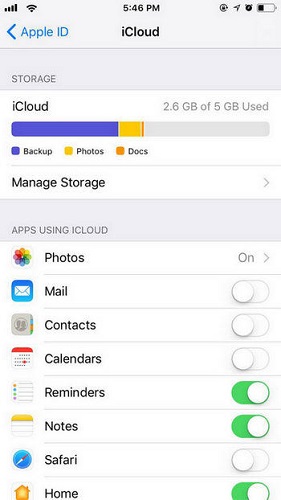 You'll need to check the iCloud services to ensure everything is going OK. You need to move towards Settings->iCloud to assess iCloud photos, iCloud backup, and other related services.
Fix 9: Reset All Settings to Fix iOS 15 iPhone Overheating
You can fix overheating problem of your iPhone by resetting all your settings. For doing this, you'll need to get through the following instructions.
1.First of you'll need to push towards settings by pressing the setting icon.
2.Now move towards the General setting and hit Reset All settings option to the iPhone device into default settings.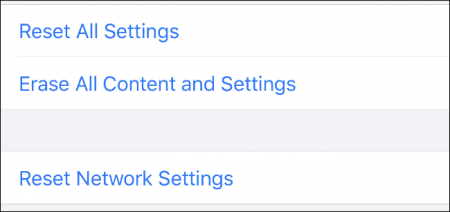 Fix 10: Turn off AirDrop and Bluetooth
If AirDrop and Bluetooth are running even you're not using them, they might be why overheating. You need to turn off both.
1.In the first phase, you'll need to launch the Control center after swiping up from the bottom of your iPhone's screen.
2.Now you can turn off AirDrop and Bluetooth by clicking a wireless option on the screen.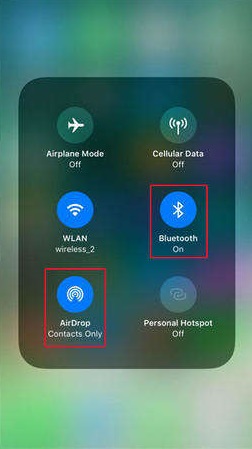 Part 3: What If the Solutions Above Are Not Working
If all the above options don't work for you, a third-party tool available in the shape of StarzSoft Fixcon can help you.
It's a fascinating tool known for repairing iPhone devices. Starzsoft is capable of fixing all iPhone problems, including overheating. All you need to do is repair your device using this tool.
Features or StarzSoft Fixcon
It supports latest apply versions including iPadOS/tvOS 15, iOS 15.
One-Click to Exit/Enter Recovery Mode.
It helps you solve your iPhone issues a couple of clicks with no data loss.
StarzSoft Fixcon offers a pretty user interface meaning iPhone users won't have difficulty acquiring this tool.
It doesn't take too long to serve your purpose, offering the fastest services to its users.
Steps of repairing a device using StarzSoft Fixcon
Following some simple steps, you can repair your device using Starzsoft Fixcon. And repairing your device can surely solve iPhone overheating problem.
1.After installing Starzsoft Fixcon, hit the Standard repair option.

2.Now, you'll need to connect your device with a PC through a USB.

3.You can start repairing your device after downloading the firmware package.

4.After the device repairing ends, you won't see your iPhone overheating anymore.

Final Words

Your iPhone can overheat due to your negligence, or there can be various reasons for it. Whatever the reasons are, you can fix overheating problem if you follow the ten solutions we've mentioned above.

Despite applying all the options, you'll have to look for a third-party tool if you don't see any improvement.

And there's no better third-party tool other than StarzSoft Fixcon. It's magnificent software that offers brilliant problem techniques. You only need to repair your device using this tool to get rid of iPhone overheating problem.