Q: Are You Finding it Hard to Send Messages on Your iPhone?
If your iPhone can't send text messages, you may feel isolated from friends and family. You may be worried about a problem with your iOS device, but this is not the case. Don't worry, this is a fairly common problem faced by many iPhone users. Whether you are not a fan of smartphones or not, you may use its most straightforward SMS function to communicate. However, when your text messages suddenly stop sending, it can be frustrating.
To find a solution to "message send failure iPhone", you need to diagnose the cause first. For example, there may be problems with your iPhone's settings, network, and even the recipient's phone. When I received an iPhone error message some time ago, I diagnosed the problem and implemented various methods to fix it. In this guide, I have listed how I can fix the text messaging crash on iPhone, so can you!
When the message is not delivered, the iPhone will display two small red words: "Not delivered." These words with a circled exclamation mark indicate that your beautiful photos or funny comments have failed to send. There are many reasons why the iPhone cannot send or receive text messages, including cellular network issues or simple software monitoring. Unfortunately, the problem cannot be identified until the problem is resolved.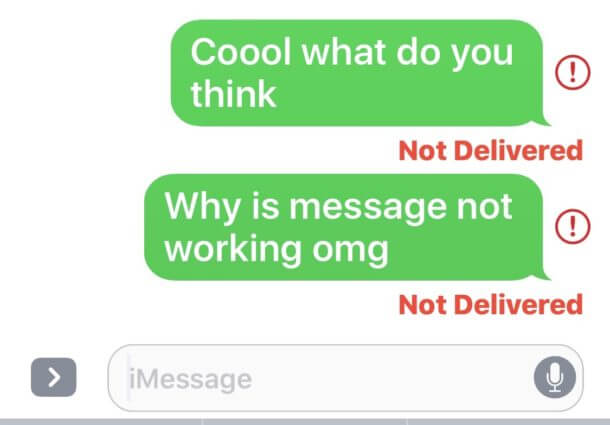 If your iPhone is not sending messages, the first thing to do is to make sure you have a wifi or cellular network connection and that your phone is not set up in airplane mode. The solutions offered in this post will be helpful for both types of text messages, and these procedures apply to all currently supported iOS versions.
[Solved]: Solutions to Fix iPhone Message Send Failure
1
Try Again
As the iPhone message sends failure, the first thing to do when you get iPhone messages to send failure is to tap that exclamation point beside your failed message and then tap "Try Again." This process will try sending the messages again. This often works if the initial message failed to send iPhone error was as a result of a poor network connection.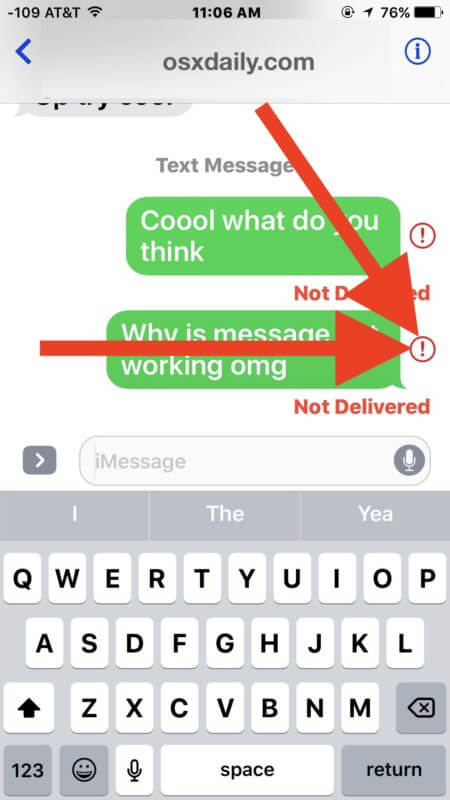 2
Check the Network
Check your network connection. If you don't have a good cellular network or wifi coverage, you won't send messages even if your phone is working correctly.
If the unsent SMS contains photos or videos or if you are trying to send a text message to a group of people, make sure to select an option that supports these features. For example, go to settings and set "MMS" and "Group Information" in SMS/MMS to "On" (green).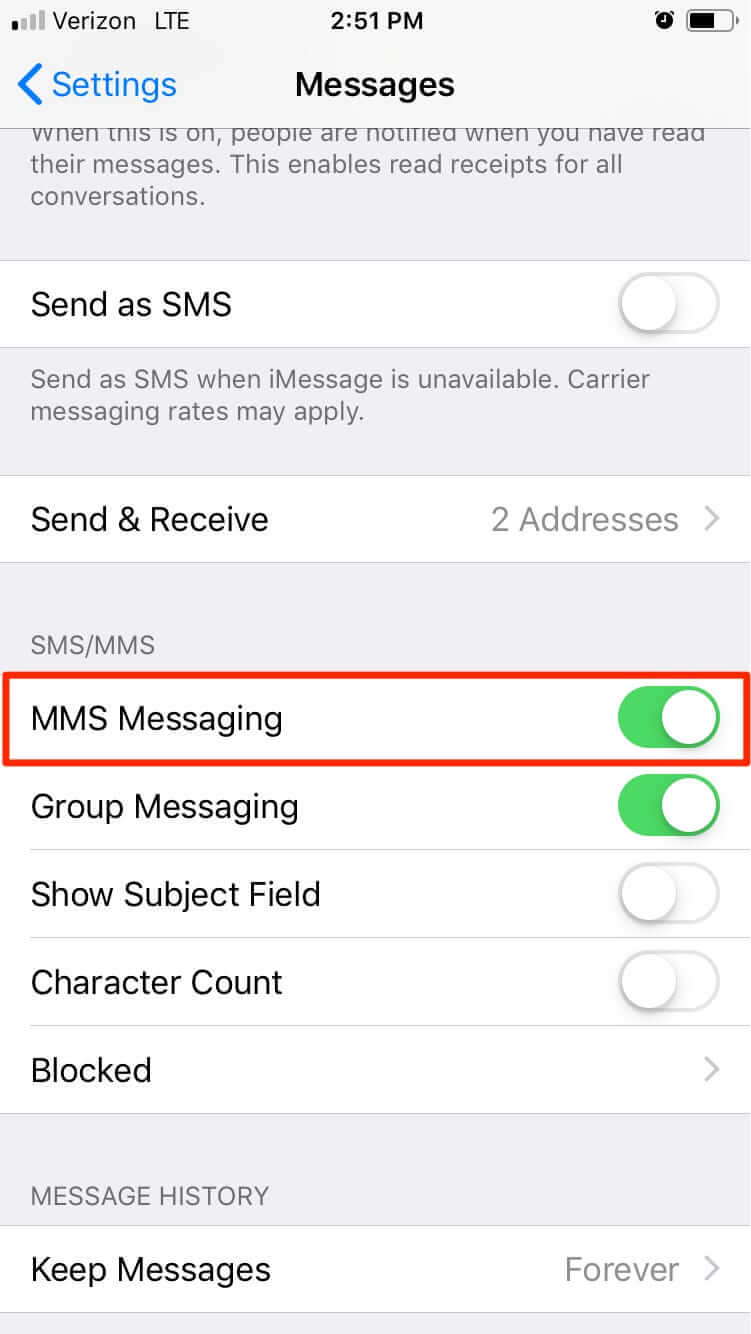 Your iPhone can also send MMS (Multimedia Messaging Service) messages. These are text messages that include some kind of media, such as images or video clips. You may need to enable these messages in Settings before you can send the messages that contain photos.
Check your iPhone's message settings. In the Settings app, scroll down and tap Messages.
Finally, check and ensure that the toggle switch next to iMessage and Send as SMS is turned on. Make sure you're not in airplane mode by swiping up from your iPhone and ensuring that the airplane icon in the upper left corner is not selected. Your iPhone cannot send or receive signals in airplane mode.
Please make sure to turn off airplane mode before trying to send messages. You can do this by opening the iPhone Control Center and clicking the airplane icon in the upper left corner.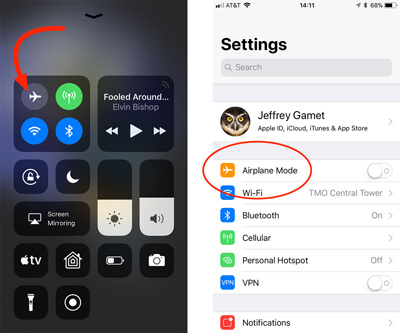 Note
As a bonus, turning the airplane mode on and off can sometimes solve temporary signal problems.
3
Ensure That You Are Texting the Correct Number
Sometimes, a minor human error can also be why the text message failed to send on iPhone. For instance, you might be texting the wrong number or contact. To quickly check this, open the conversation window and tap on the contact. This will display the phone number that is saved for the respective contact. If you think it is wrong, then edit the number and try again.
Please make sure you use the correct number to send the SMS. Sending text messages to inactive or unused numbers can cause iPhone messages to send failure errors. Therefore, always make sure you type the correct number when sending a text message. This shouldn't be a problem when sending messages to contacts stored on iPhone, but you may need to be careful when entering new numbers. Therefore, please take a moment to enter the numbers. If the problem persists, please use another method to contact the intended recipient to verify the number.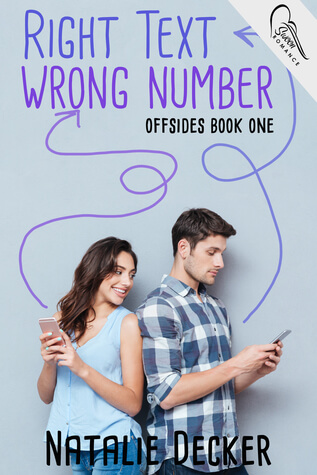 The last point is essential. Sometimes your contact can change their number, or your carrier can turn it off. The problem may be someone else's phone, not yours.
4
Restart Your iPhone
If the iPhone has not sent a message after following the steps above, it's time to restart the phone. Restarting the device can solve many problems. However, even if it does not solve the iPhone messages send failure error, it is a quick and easy step, and it is worth trying before delving into more advanced options.
Generally, you can start your iPhone by holding down the power button and then slide to turn off the device. If you turn on the phone again, you may be able to send the message again. A hard reset will reset your device to the current power-off and power-on cycle, delete RAM, and perform a soft restart. It will not cause any data loss on your iPhone, and it is considered the recommended solution when an iPhone message failed to send.
The following are the keyboard shortcuts for performing a hard reset for different iPhone models: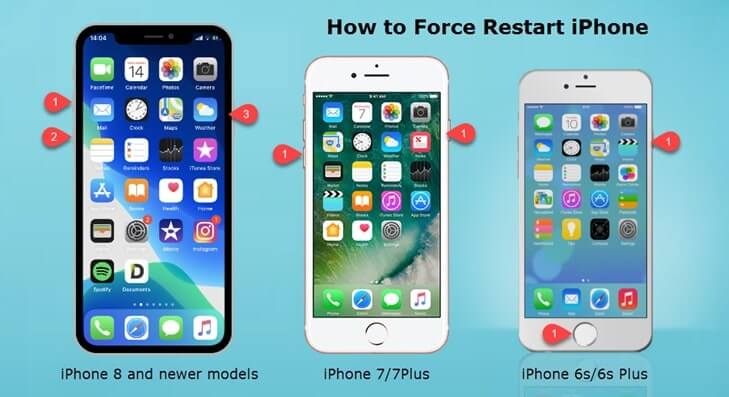 iPhone 6s and earlier models
Simultaneously press and hold the Home + Power (wake/sleep) buttons for 10-15 seconds, then release them immediately after the device starts to activate the vibration.
iPhone 7 or 7 Plus
Press and hold the volume + power button at the same time. Hold them down for a while, then release them after the device restarts.
iPhone 8 Plus and later models.
First, quickly press the volume up button, and then quickly press the volume down button — no need to wait any longer. Next, press and hold the side button for a few seconds until you see the Apple logo on the screen.
5
Reset Network Settings
Your iPhone must have sufficient network coverage. If not, you will not be able to receive or send any messages. In most cases, your mobile phone can be used in confined spaces, parking lots, elevators, etc., in urban areas, thus reducing the network coverage.
Check the signal strength at the top of the phone or in the settings — exit and approach strong network signals to send or receive messages.
Resetting the network settings is the last step you should try before contacting Apple for help, but this may be your last chance to send such messages. iPhone network settings are a set of settings that control the phone's access to the cellular network. Errors in these settings may prevent text messages from being sent.
The main reason for the iPhone SMS not sending issue is an error in your network settings. To quickly resolve this issue, you only need to reset the device's network settings. Just unlock your phone and go to the "Settings" application on the "General" tab, then click "Reset" and then "Reset Network Settings."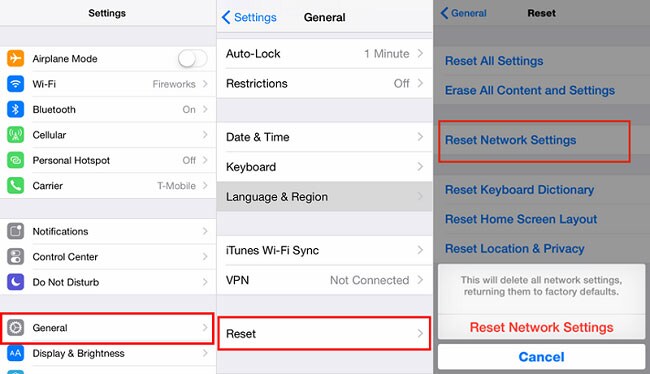 6
Try the StarzSoft Fixcon
The StarzSoft Fixcon is your One-Stop solution to fix Apple device's problems in minutes. It brings your iPhone back to a normal state without any data loss. Fixcon provides two powerful system recovery modes for more effective troubleshooting. In addition, it ensures that all iOS / iPadOS / tvOS issues are resolved successfully.
The Standard Repair mode of the Fixcon will fix all the common problems of iPhone / iPad / iPod Touch / Apple TV and keep all data, such as iPhone freezing on a black and white screen, turning on, etc. In contrast, advanced fixes fix more complicated issues restore your crash to normal.
Not just repair, Fixcon brings you more features, including the following:
Downgrade iOS/iPad without Jailbreak: No need to jailbreak or lose data; if you do not feel comfortable with the latest version of iOS, Fixcon can help you downgrade your iOS/iPadOS to any versions that Apple is still signing.
Easily update iOS / iPadOS: Having trouble updating your device? With Fixcon, you can update your iOS or iPadOS to the latest version with just a few clicks.
For message send failure iPhone, if you have tried above solutions but fail, it maybe something wrong with your device. let me show you how to fix this using Fixcon as following.
Step1: Download and launch StarzSoft Fixcon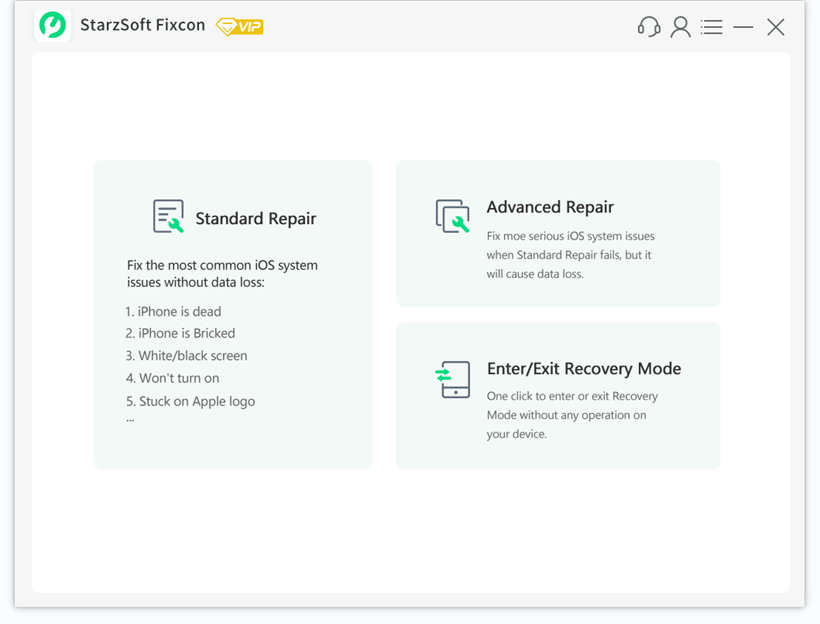 Step2: Select "Standard Repair" and download the firmware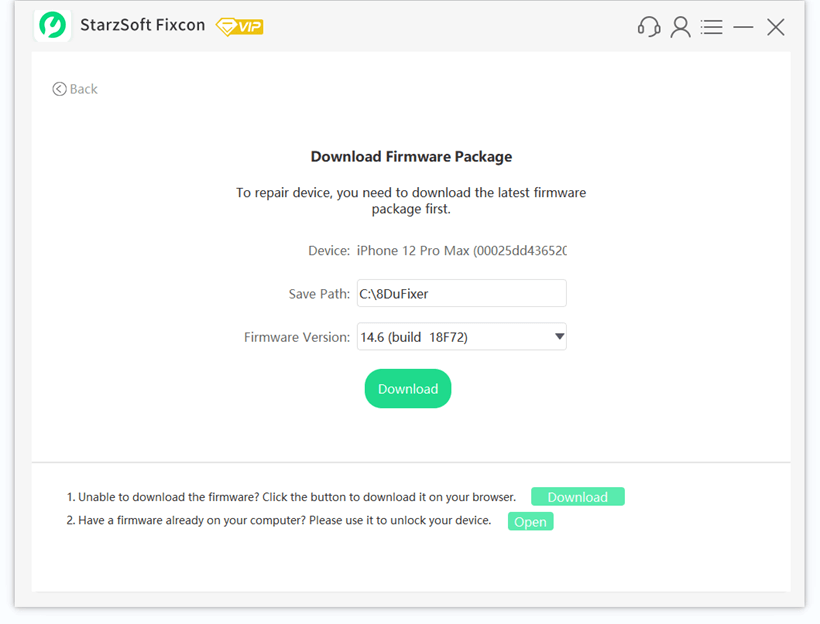 Step3: Start to fix your iPhone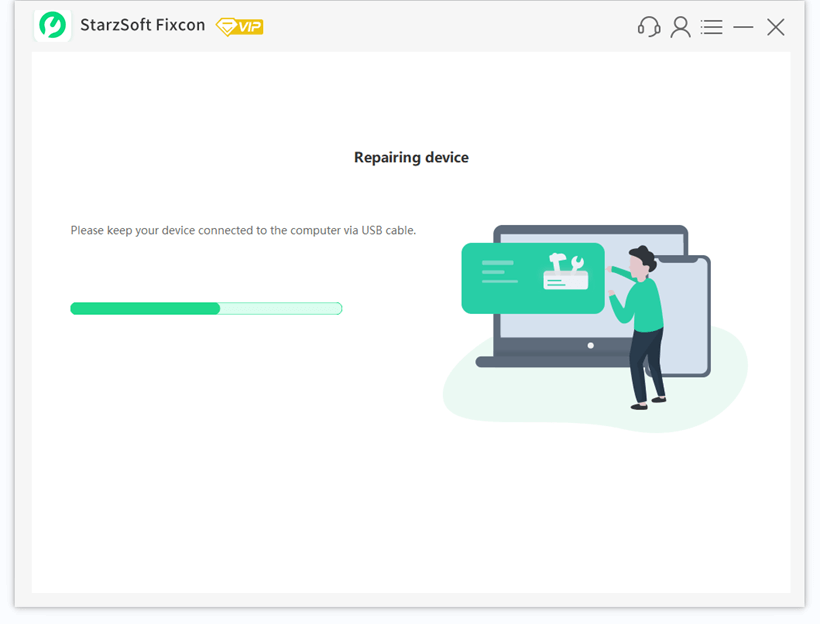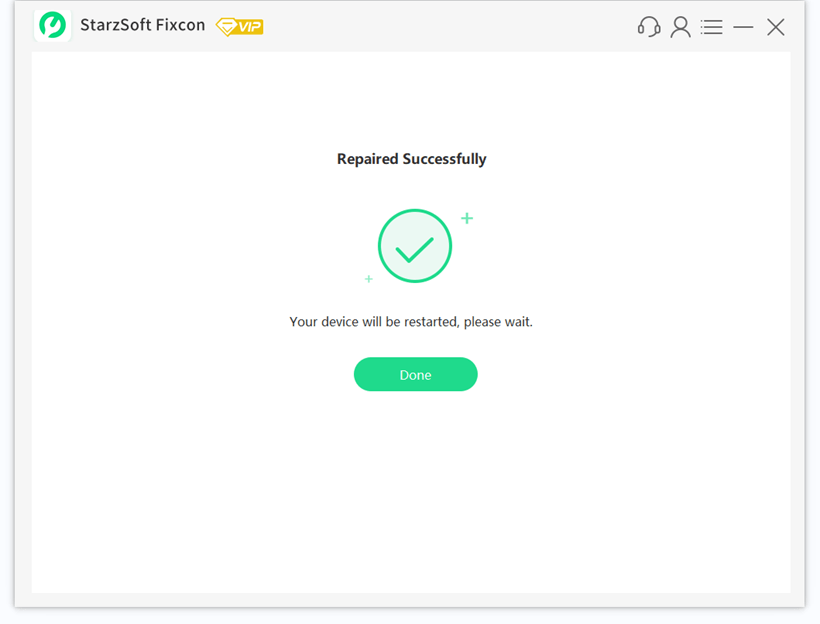 Here's Detailed Guide of StarzSoft Fixcon for you.
Hope the above sharing solutions will help you out with the problem " Message Send Failure iPhone". Do not let the simple problem frustrates you and before going to Apple Store, I think the StarzSoft Fixcon will solve most of the iPhone system recovery problem for iPhone users to make everything easier.