Apple does a lot in making sure that their buyers feel safe when they buy an Apple product. This is the reason why Apple introduced a security feature known as iCloud activation lock. This lock feature restricts authorized people from gaining access to your Apple devices.
This feature comes in handy, particularly then when you lose your Apple device. Since the device will ask for an activation code. Moreover, by setting an activation lock through iCloud, you can do many things as well, such as finding where your device is, restoring everything so that no one gains access to your data, and more.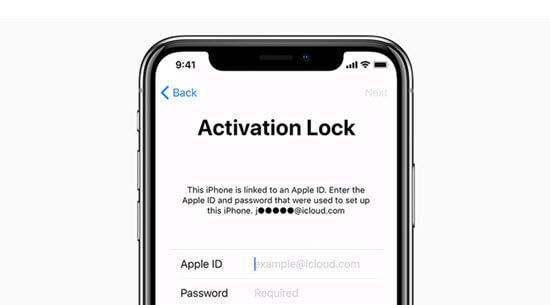 However, things can become a little challenging if you have a second-hand device and don't know the Apple ID or password. Removing the iCloud activation lock isn't a difficult thing to do.
If you don't know the credentials, you can search for the best and most trusted iCloud removal services. Since there are too many service providers, this article will help you with the top ones. Keep reading to know more.
What is iCloud Removal Service?
iCloud removal services help and assist customers who want their iCloud activation lock to be removed. If you know the Apple credentials, you can remove the activation lock on your own, but if you don't, you will need these services to get rid of the activation code.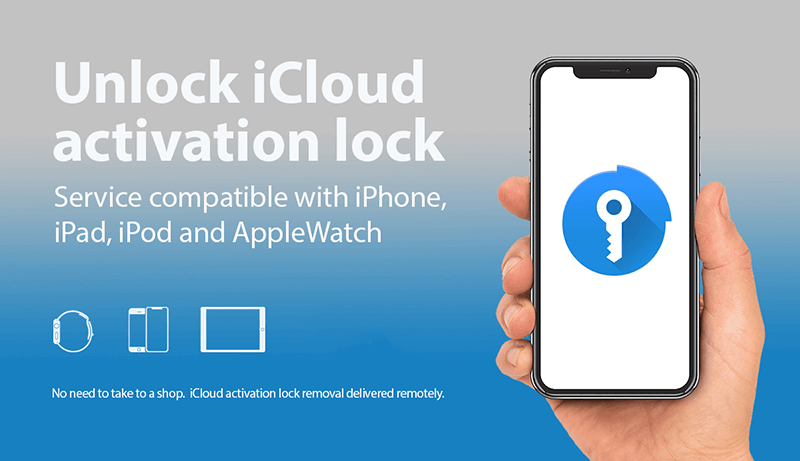 You might have purchased a second-hand Apple device, and the device wants you to enter the Apple ID and password to get started. Once you know about the iCloud removal service provider, you can contact them and ask them to help you remove the activation lock.
Most of the iCloud unlock services will typically work in the same way. Some of the required information will be your device's model number and IMEI number. These two pieces of information are crucial because only then can these services help you remove the activation lock. Also, these services will charge you a fee and take a few days to complete the removal process.
Does iCloud Removal Service Work?
Yes, iCloud removal services work if you find the right one to do the activation lock removal process. Hence, a lot will depend on the tool that you choose.
Before you pick one, ensure to stay away from the free tools because they are mostly scams. They do promise to remove the activation lock free of cost, but once you visit their site, you will notice that it looks fishy. These are the ones that only make false claims and don't work.
Instead, find a reliable iCloud removal service, pay a small fee, and easily remove the activation lock. To help you choose the best, find out which top 5 iCloud unlock services to count on.
Top 5 Trusted iCloud Removal Services
This section will cover the top five trusted iCloud removal services that you can count on. Before moving ahead with these services, ensure that your device is not listed as stolen or lost by using an IMEI checker.
Now, check out the top five iCloud bypass services.
Pick 1: StarzSoft KeyPass
The first one on the list is StarzSoft KeyPass. This robust iCloud removal service provider can efficiently remove the activation lock from iCloud without any hassle.
Yes, there will be a few steps to follow, but the best part about using it is that the tool keeps on showing step-by-step instructions that you need to follow.
Moreover, KeyPass is developed by StarzSoft, a top-notch software developing company, and has many tools to offer. No matter what Apple device you have and the model, with the use of KeyPass, getting rid of the activation key will become easy.
Pros
It removes the activation lock within a few minute.
Cost-wise, StarzSoft KeyPass is relatively affordable.
It is compatible with most iPhone models and iOS versions.
It allows you to sign in with a new Apple ID after removing the activation lock.
StarzSoft KeyPass is easy to use and has an intuitive interface.
Cons
In some iOS models, the time required could be more.
Pick 2: IMEIUnlockSIM

When it comes to online iCloud removal services, one name that stands out is IMEIUnlockSIM. This is an online tool and will let you bypass the iCloud activation lock easily. The tool is relatively easy to use, and it supports a lot of iPhone models.
If your iPhone is blacklisted, IMEIUnlockSIM won't unlock the activation lock! Therefore, do a check and find out if the device is blacklisted or not before trying it.
You will have to choose the model number and device from which you want to remove the activation lock; then, add the IMEI number. Also, make an upfront payment. The online tool will show you the amount to be paid.
Pros
It removes the iCloud account permanently from a device.
It supports a lot of iOS devices, which includes the iPhone 12.
Most of the time, IMEIUnlockSIM removes the activation lock within 24 hours.
One needs to fill in a few details, and the work will be taken care of by the team of IMEIUnlockSIM.
It can remove iCloud activation from both iPads and iPhones both.
Cons
You need to $39.99 just for one service.
In some cases, IMEIUnlockSIM may take several days to remove the activation code.
Pick 3: AppleiPhoneUnlock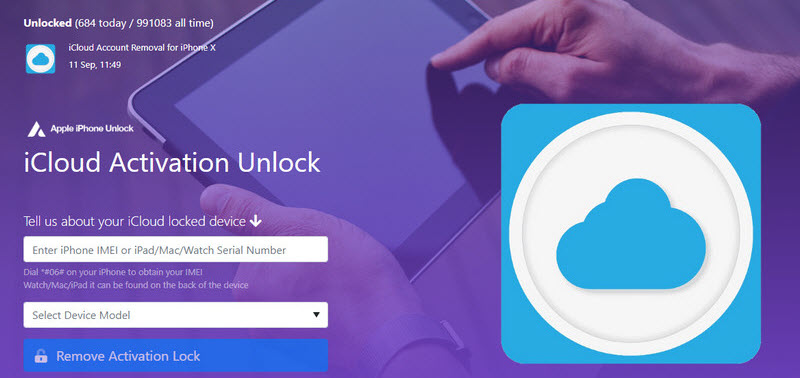 Just like IMEIUnlockSIM, there's another online tool that you can try – AppleiPhoneUnlock. The way AppleiPhoneUnlock and IMEIUnlockSIM are quite the same. You can use AppleiPhoneUnlock to remove the iCloud activation lock, else to simply unlock your iPhone. For both the services, the charges will be different.
In some cases, AppleiPhoneUnlock removes the lock within as little as five hours, but sometimes it may require several days. It works well, and many users have tried using AppleiPhoneUnlock. Moreover, this online iCloud removal service accepts multiple iPhones. Let's check out some of the pros and cons below.
Pros
It's a reliable iCloud removal service provider with a good customer base.
Using AppleiPhoneUnlock is pretty easy.
It claims to remove the activation lock and unlock iPhones within 24 hours.
It supports most of the iOS models and devices.
In case, AppleiPhoneUnlock fails to unlock, it offers a full refund.
Cons
One service will cost you $39.00, which is expensive.
24 hours claims don't work with everyone. It does take up to several days in some cases.
Pick 4: DoctorUnlock

The last one on the list is DoctorUnlock. It's an excellent tool to rely on and lets you get rid of the locked iPhone or any other iOS device efficiently. All you will require is the device's serial number or IMEI, and you can get started. Using DoctorUnlock is easy because it doesn't ask for a lot of details.
Pros
iCloud account will be permanently removed from your device.
Using DoctorUnlock is seamless.
It works on most iOS devices, even the new ones.
In comparison to the other online tools, it's affordable.
You only need to enter the IMEI/serial number and model name.
Cons
Success rote is relatively low.
It can take up to several days to unlock your device.
Pick 5: Tenorshare 4MeKey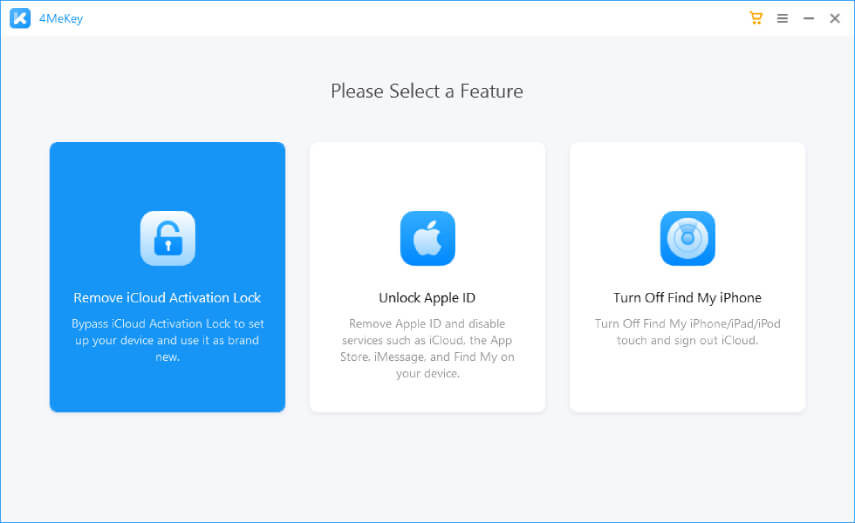 The following tool that you can try is 4MeKey by Tenorshare. The maker of this iCloud activation tool has done a lot to make this tool of excellent quality. It not only helps you to get rid of the activation lock, but this will also allow you to turn off the FMI feature without filling in the password in the latest update.
As mentioned in our Tenorshare 4Mekey review post, it supports a lot of iOS devices. After removing the activation lock, you can use the device conveniently.
After the activation lock is removed, you can use a new Apple ID, which is why 4MeKey becomes quite a versatile tool.
Pros
It supports a host of iOS devices.
There are only a few steps to follow, and you will be able to unlock your iOS device.
You can download 4MeKey both on Mac and Windows computers.
Customer service is available 24×7.
The tool is easy to use and understand.
Cons
Jailbreaking is required.
Once bypassing is done, iCloud, cellular, and calls will be disabled.
Conclusion
There are several iCloud removal service providers, but the one that truly stands out is StarzSoft KeyPass. It works seamlessly, accepts multiple iOS devices and models, both new and old, and works fast; and StarzSoft is a leading software developing company.