Are you facing a new iPhone 13 Quick Start not working issue?
Apple has been dominating the modern technology market for quite a long now. It offers regular updates for iOS devices to make the user experience better. Apart from providing the latest updates, Apple also offered sensational features for its users.
And Quick Start is one of the best features of Apple that can help you transfer files from your current iPhone to a new iPhone. But some people have complained that their iPhone Quick Start not working. To fix this problem, you need to consider some factors to put things in order.
Part 1: What's the Use of iPhone Quick Start
Since the effectiveness of Quick Start is immense, everybody wants to know how to use quick start to help people transfer files to another iPhone.
Here is a quick guide to show how to use it.
1. After turning on your new iPhone device, put it near the latest iOS 15 devices. "Quick Start" will only appear on new devices.

2. When the "Set up New iPhone" option appears, you need to enter your iPhone's Apple ID. After typing your ID, click on Continue. You need to ensure your Bluetooth is enabled.

3. Now, you need to wait until an animation appears on your new iPhone. After, you need to hold your old device above the new device and focus on the animation. If the camera isn't accessible to you on your current device, you need to tap Authenticate Manually.
4. In this step, you need to enter the passcode of your current iPhone on a new device. Later, you need to connect Wi-Fi with your computer. After entering the Wi-Fi password, you can click on Join.
5. Now, you only need to follow some guidelines to set your current device's Contact ID and Face ID. You might be asked to enter an Apple password on your new iPhone device.

6. In this phase, you can recover data and apps from the latest iCloud backup. You can also upgrade your current PC's backup and restore all your data and apps. After selecting backup, you decide whether to open privacy, Apple Pay, or Siri Settings.

7. In the last step, you need to check the terms and conditions of your latest system.
Note:
To ensure a better experience, you need to maintain a strong Wi-Fi connection to allow the transfer of music, applications, and images without any fuss.
If you find your device is missing some content, you need to check whether you need to receive content from other cloud providers or not. And it would help if you also used Apple Store sharing App.
Part 2: How to Solve iPhone Quick Start Not Working With Common Ways
Quick start is a fascinating feature used to transfer files from old iOS devices to new iOS devices. It offers many benefits to its users. But at the same time, some people complain about iPhone's quick not working appropriately.
You can assume many reasons would cause this chaos and keep you guessing. Regardless of the reasons, you don't need to worry; we've come up with the best solutions to solve the issue.
Fix 1: Ensure Both iOS Devices Working on iOS 11 Version Or Later
Quick Start only works when both devices possess iOS 11 or a newer version. It's why you need to upgrade your iPhone device to iOS 10 or a later version if it's been running in the previous version. You can upgrade to the latest version by following these steps.
1. To install the latest version of iOS, you need to open your device settings.
2. Navigate to "General" and then "Software Update". After, you need to click on "Download and Install" to download the latest version.
3. After installing the latest version on both iPhone devices, a quick start will start working.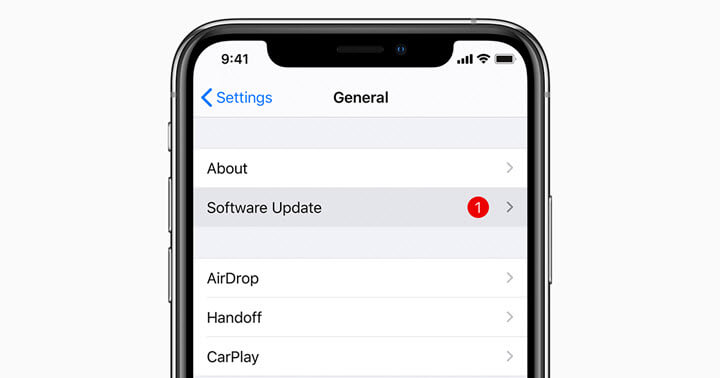 Fix 2: Enable Bluetooth on Your Both iPhone/iPad
After installing the latest update, if a quick start doesn't work, you need to search the Bluetooth on your devices. You need to turn on the Bluetooth to allow a quick start to work. To enable Bluetooth, you need to follow these guidelines.
1. Open Settings on your both iPhone
2. Turn on Bluetooth by rotating a toggle switch.
Fix 3: Restart Your iPhones to Fix Quick Start iPhone Not Working
If the above solutions don't work, you need to restart your iPhone devices to check whether it helps. Before restarting your devices, you need to ensure the Bluetooth on both devices is turned on.
To restart your device, you need to press your " Volume" and Power button and hold them for few moments until a slider appears.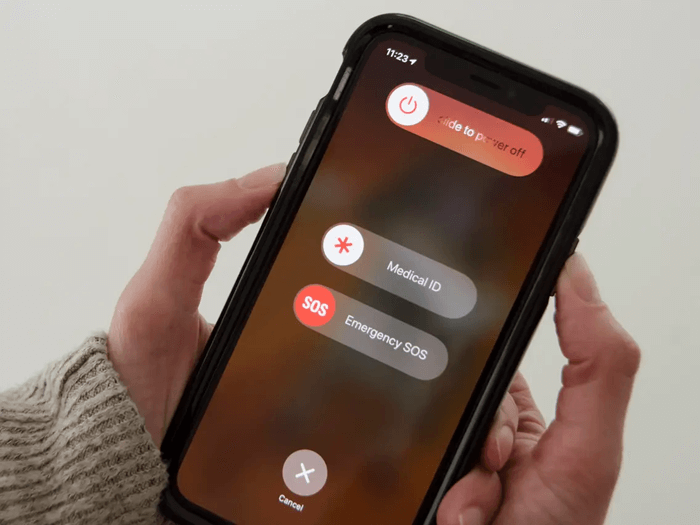 After, it would help if you pushed the slider to your screen. This process ensures your iPhone restarts again. After restarting your device, the Quick Start is most likely to work.
Fix 4: Change Your Lightning Cable
If you're still facing Quick Start iPhone not working issue, you need to perform some other tasks. You need to check whether the cables you're using to connect your device with the computer are compatible with your device.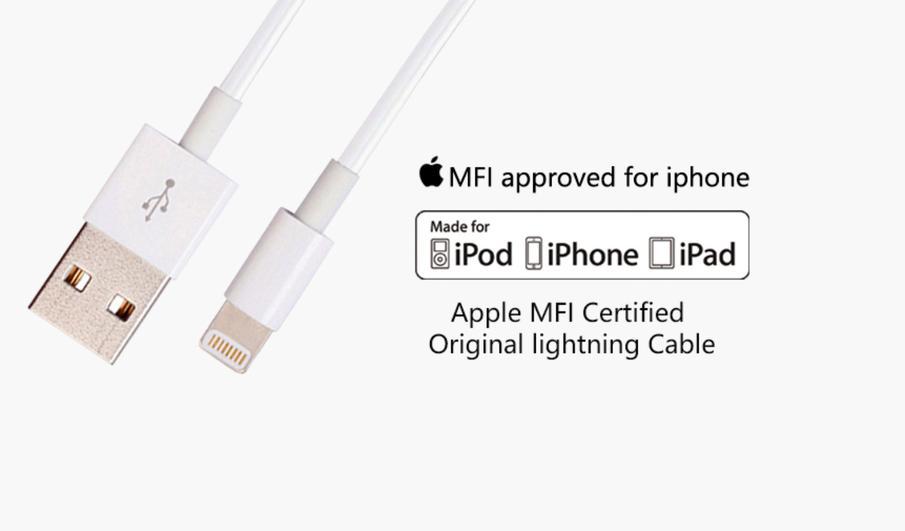 You also need to check the originality of the wires. If you find any issue, you need to change the cables without a second invitation.
Fix 5: Contact Apple for Quick Atart Not Working iPhone 13/12/11 Issue
If performing every task mentioned above does not fix your problem, there might be some unforeseen reasons behind this fuss.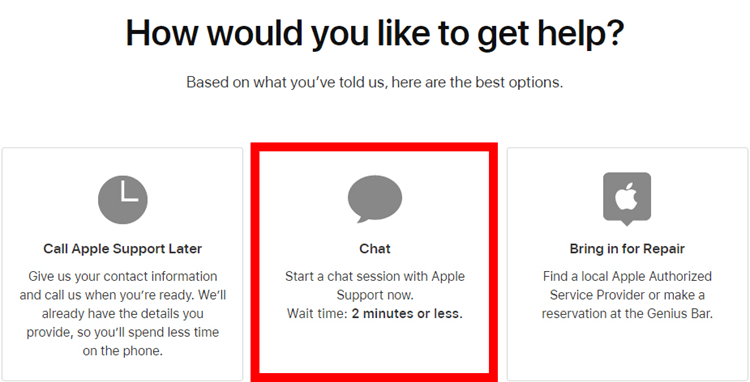 In this scenario, you need to contact Apple Support and brief them about your concerns and reservations. There might be some technical issues with your device that need to be looked at as soon as possible.
Since Apple is a responsible company, they will surely help you out in any matter you present in front of them.
Part 3: How to Fix iPhone Quick Start Not Working Using StarzSoft Fixcon
StarzSoft Fixcon is a dynamic and versatile third-party application that allows iPhone users to eliminate any chaos that comes their way.
It offers some breathtaking features to serve your purpose. Above all aspects, Starzsoft Fixcon offers an intuitive user interface, making it a perfect option for newbies. Importantly, you'll not lose any data due to its fantastic backup ability.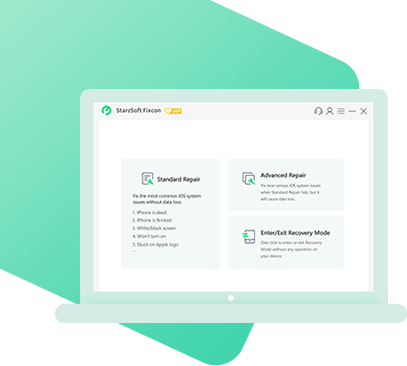 The tool is both fast and easy to use.
The professional tool fixes different issues without causing data loss.
Fixcon is fully compatible with all iOS versions.
Its free trial version lets you confirm whether it will work for you.
It can also help you fix the new iPhone Quick Start not working issue. You only need to follow some small steps, and you'll be fine with it.
1. Download and launch Fixcon, then you need to hit the "Standard Repair" option.
2. To proceed further, please connect iPhone to your PC via USB cable.
3. Look for available Firmware packages and select an appropriate one. After selecting, you need the download it by tapping the "download" icon.

4. After downloading the firmware package, you need to tap "Continue" to repair your system. It will take some before completion.
After repairing your device, you'll be able to use Quick Start on your new iOS device without any trouble.
Final Words
If Quick Start isn't working well, you can take notes from this article because we've mentioned the five best solutions to fix this problem.
All the solutions are relevant and help your cause, but the stand-out solution has to be the third-party tool named StarzSoft Fixcon. With its strong repairing abilities, it can solve any of your problems without any data loss.