Emails, instant messages and cell phones give us incredible communication abilities. Little wonder why they are important apps in our mobile devices and cell phones, we just can't do without them. If you have noticed that your mail has become slower since you updated to the new iOS 16, it might lead you to ask: What is causing the email to download so slowly that it has virtually stopped since updating to iOS 16?
If you are wondering why this happens, then you are reading the right article. Let's discuss why your email is slow and what you can do to fix it.
Part 1: Why is Mail So Slow After the iOS 16 Update
There is nothing more frustrating than a slow app or a crashing app especially after an update, and for emails, it can be more annoying because that's your means of communication especially if you are a professional and emails are your means of communication. So why is your mail slow? Let's take a look at a few reasons:
1. Inconsistent Connection: Emails work strictly with cell service, so if you don't have a strong and stable cellular or Wi-Fi signal, incoming or outgoing emails may take a while to download or send. It may even hang.
2. Bugs and Glitches: Glitches are usually problems that prevent things from working properly. In this case, a glitch from the email app or the iOS update can prevent it from working properly. Since iPhones have their inbuilt mail app, an upgrade or change in iOS can cause minor bugs or glitches to occur.
3. Mail Preview: Mail preview refers to the snippet that shows the first sentences of the mail, giving you an idea of what the mail is about. When your mail preview is on, your iPhone has more data than it has to load when it is refreshed, this can slow down your mail app.
4. Stuck Mails: When you send an email and it doesn't go through, it becomes stuck in the Outbox folder. It would keep trying to resend, which would mean using data over and over to try sending the stuck mail. As this cycle continues your iPhone gets affected causing it to use data slowly thereby slowing down the mail app.
5. The App is Lagging: Most times if your app is not up to date, you might experience bugs and glitches, so your email may not be working because the email app needs an update.
These are a few of the reasons your email is not working after an update. Let's see the suggestions to fix it.
Part 2: How to Fix Mail is Slow Since Updating to iOS 16
This part of the article will give suggestions on how to fix your mail app that is slow after an update. Let's take a look at these suggestions:
Fix 1: Unstuck Your Mails
Like we pointed out earlier, your unsent emails are in your outbox folder and if they remain there they can drain your data. So try to resend the email and remove it from the outbox folder.
To do this, go to the list of mailboxes >> tap outbox (if it's empty, then your message was sent) >> if it's not empty, tap on the message to ensure the recipient's address is correct >> Tap send.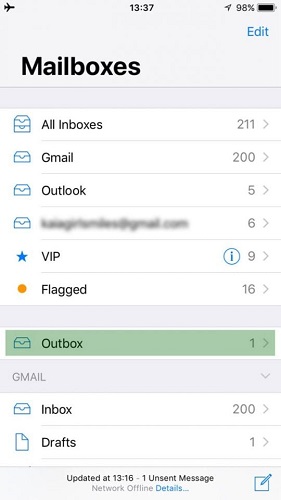 That should clear your stuck messages.
Fix 2: Check Your Email Address and Password
To access your mail, you would need to input your password, sign in to your email provider's website. If you input a wrong password your email won't work, so if you still get a username or password error, reach out to your email provider or system administrator.
Fix 3: Contact Your Email Provider or System Administrator
To contact your email provider check their webpage to see if there is a service outage on their end. You can also check with your email administrator that your account settings are correct.
In a situation where you activate extra security features like two-step verification for your email account, it might require a special password or request authorization from your email provider for you to send and receive email on your device. So you have to contact your mail provider to fix this issue.
Fix 4: Remove Your Email Account and Set It Up Again
Sometimes when your mail is slow, you might have to remove your email account and set it up again. To do this follow these steps:
1. Sign in to your email provider's website. Ensure that your entire email is there or make sure that your email is saved in another device than on your iOS or iPadOS device.
2. From here go to Settings >> Mail >> tap account.
3. Tap the email account you want to remove.
4. Delete account.
5. Then add your account again.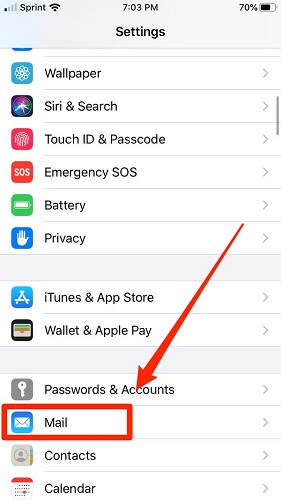 Fix 5: Clear Temporary Internet Files
Sometimes when your mail is not working or it is slow, if you use your PC it might be because you opened a gazillion online tabs, so the load might interfere with the speed of your mail. To ease this, close the number of tabs open and clear the cache or online history.
On Safari your files could be Cookies & Cache. Cache refers to the storage of temporary data for easy information retrieval, while cookies refer to messages given to Web servers that help to identify users and customise Web pages and login information. On your Safari app go to clear history and cookies.
Fix 6: Clean TV and Music Libraries
If you are in the habit of storing full movies and large files in your phone, well a couple of these can cramp up your memory. So please delete movies that are not needed and free up space so your apps can run freely.
Fix 7: Clear "Other"
Other refers to files that your phone stores over time, possibly running with ease, but when they accumulate over time they start to clog your iPhone space and it begins to slow down. So clear these accumulated files in "Other" to free your space.
Fix 8: Network Settings
If your mail is opening slowly, check your connection. If you use a wireless network connection, the router might have a problem, probably the server is down. To confirm, turn off and on your router to check if the connection works just fine. If it still doesn't work, try connecting to another Internet connection.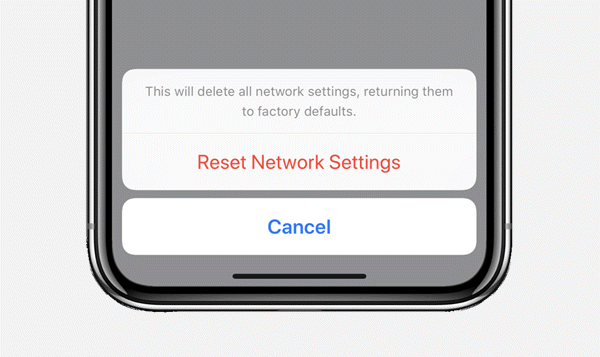 Fix 9: Delete and Reinstall the Mail App
If it occurs that your mail app does not work even with the suggestions. A file in the app might be corrupt. You might have to delete the mail app and reinstall it.
How to delete and reinstall the Mail app:
1. Press and hold the Mail icon until you see the menu bar.
2. Tap on the Delete App option.
3. To confirm, tap Delete again.
4. After that, Open your App Store.
5. Then tap the Search tab in the lower right-hand corner of your screen.
6. Type in "Mail" and tap the Search icon.
7. Tap on the installation button next to Mail and install.
8. After that, go to the Home screen, tap on the Mail app and reopen the app.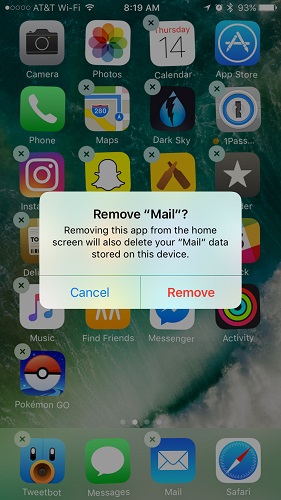 These are some suggestions on how you can fix your mail, not working after the iOS 16 update. But you might wonder, what if none of those suggestions works out, what next? The next part of their article is just for you.
Part 3: The Best Way to Fix Mail is Slow Since the iOS 16 Update
Mastery is the art of being proficient or an expert in a field. When it comes to iOS devices, we can confidently say StarzSoft Fixcon has gained mastery in giving the best solutions to issues of Apple devices.
StarzSoft Fixcon is a software that was created to fix over 150 Apple device issues, it doesn't matter if it's iOS, iPadOS, tvOS, StarzSoft will fix it. The best part is you do not have to worry about the loss of data or information, it is built to fix your phone issue and keep your data 100% safe.
So how do you use Starzsoft Fixcon to fix your mail not working after the iOS 16 update?
How to Use StarzSoft Fixcon to Fix Your Mail Not Working After the iOS 16 Update
To use the Fixcon software you don't need years of tech experience, all you need is a working computer, then you follow these steps:
1. Download the StarzSoft Fixcon software from their official webpage.
2. Launch the Fixcon software on your computer and select the option of Standard Repair. This is the option that would fix basic iPhone problems and keep your data safe.

3. After the selection, connect your iPhone or other Apple device to the computer using a functional USB cable.
4. The software will detect your device automatically and take you to the next step. If this is not the case, all you have to do is click the "next" and then follow the prompts on your screen. Once this is done, the next important step is to download the Firmware package.

5. After you download the package, it is recognized. Click on Continue to kick start the repair process.

6. Once the repair is complete, your device restarts automatically. All your data is safe.
These steps are straightforward, you don't need to do anything special just follow the steps and make sure you have a stable Internet connection.
Final Words
Yes to fast mail! With the suggestions given, you can say goodbye to the issue of your mail being too slow after the iOS 16 update. Remember to check your connection, check with your provider that all your settings are correct and we highly recommend using the best solution, StarzSoft Fixcon for your Apple device-related issues and the best part is you won't lose your files. Enjoy your work experience with fast email communication.