TikTok is one of the most used video-sharing apps for the new generation. The short few seconds clips are captivating and allow influencers and brands to connect with the audience.
But what disappoints TikTok users is random glitches, which make creating and sharing video in this simple application difficult.
What people need to understand is that applications do suffer from glitches from time to time. Like any other social media platform, such as Twitter, Facebook, Instagram, and others, this Chinese social media app is not spared from technical glitches.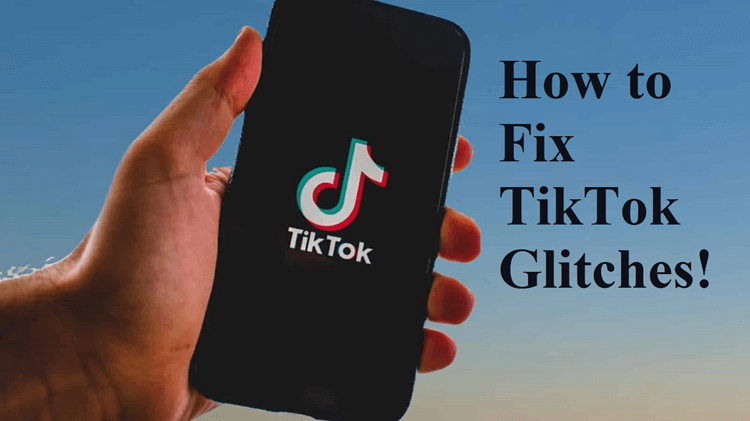 There can be many types of glitches. If you are a TikTok user and have faced similar glitches, you have come to the right place because this article will help you find out how to fix TikTok glitches. So, let's begin this article.
Why TikTok Faces Glitches?
Well, there can be numerous reasons why TikTok may face some glitches. Most of the common issues faced by users are share, comments, followers, videos, and views glitches. Some of the possible reasons for TikTok glitches can be the following:
TikTok app related issues.
Internet-related issues.
Device-related issues. (Where you have downloaded TikTok)
Usually, these glitches can be taken care of by troubleshooting the problem, and most of the time, the problem won't be as severe as you may think.
Top Tips to Fix TikTok Glitches
This section will cover all the methods that you can try to fix TikTok glitches. We have covered different solutions for different problems. Check which issue could be the one you are facing, and try the recommended solution.
Method 1: Clear Data and Cache
If your TikTok app is not loading videos, or you are unable to upload your videos, then TikTok might be facing some technical glitches. Such issues are relatively easy to resolve.
Here are the steps that you need to follow: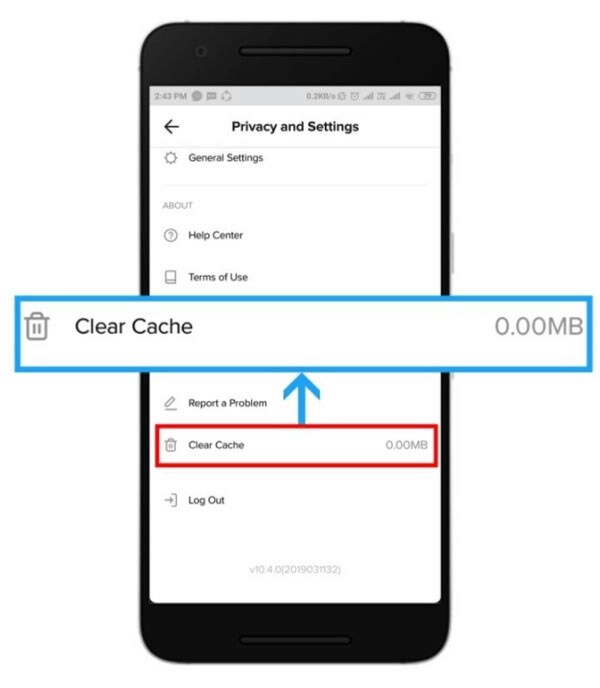 Step 1: Go to the app setting of your device and search for TikTok.
Step 2: Clear data and cache.
Step 3: Now, restart your smartphone and try using TikTok again. It should work normally.
Method 2: Check Your Internet Connection
TikTok is an internet-based application. This means that you will need to have a proper internet connection to use TikTok.
In case of network issues, it's evident to face glitches. Even if your device has weak signals, then also TikTok problems may occur.
So, what you need to do is check the internet connection.
Step 1: Take your smartphone and look at the internet connection. See if your device is connected to the internet or not.
Step 2: If the internet connection is strong, then reload or refresh the TikTok App.
Step 3: Once done, try watching some videos now.
Method 3: Restart Your Phone
Sometimes, there could be some glitches with your device and not with the TikTok app. For example, when your device starts to hang, some apps may crash and stop working normally.
In this case, the best thing to do is restart your smartphone that has the TikTok application. But before doing that, ensure to clear the data and cache of the app.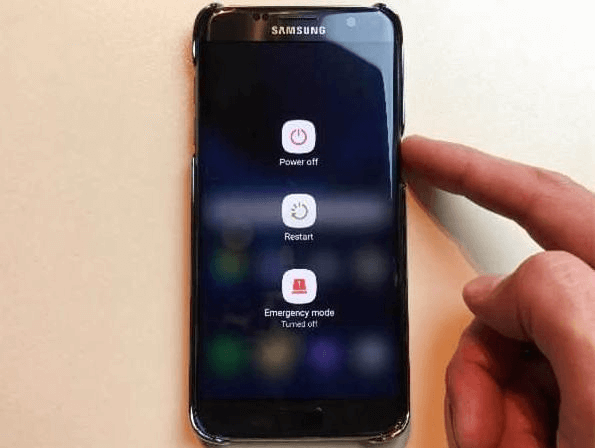 Step 1: Go to the app settings page and clear the cache of data of TikTok.
Step 2: Once done, please switch off your smartphone. Don't restart it.
Step 3: Wait for a few seconds before switching it on. Now, try using it.
Method 4: Update the TikTok App
If you are using an outdated TikTok application, then you need to update it. When you update apps, it fixes a lot of bugs. App developers always ask app users to update the app regularly whenever there is an update.
Just like the OS needs to be updated, apps will have to be updated as well.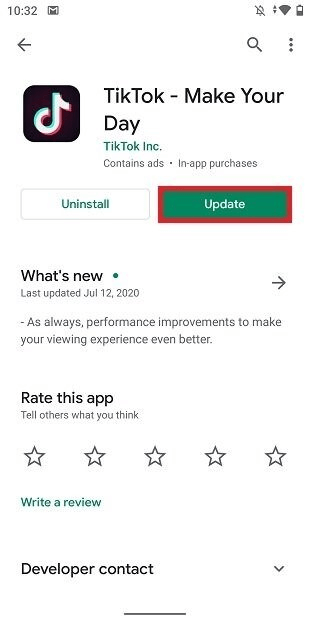 Step 1: Go to the Play Store or App Store, based on the device you are using.
Step 2: Search for TikTok and see if there is an update option.
Step 3: If there is, you need to click on the update button to update it.
Step 4: After updating the app, don't use it right away. Switch off your device and then restart it.
After updating your device, TikTok should start working normally and be free from glitches.
Method 5: Force Stop Your App
Sometimes all it will take is to force stop your app. But, unfortunately, sometimes background processes can create some glitches as well. When this happens, the TikTok app will start facing problems when it tries to play videos for you. But you can overcome this problem pretty quickly. Here's what you need to do:
For Android Users:
Step 1: Take your phone and go to the setting page.
Step 2: You need to search for the Application tab.
Step 3: Once you are there, find the TikTok app and click on the Force Stop option.
This process will force stop the TikTok app, which means it will be refreshed. Now, open the TikTok app and try using it again.
For iOS Users:
Step 1: You need to find the TikTok application on the Application manager page of your iOS device.
Step 2: Now, you need to swipe it left, right, down, or up to turn away the app.
This will force stop the TikTok app on your iOS device. Now, try using it, and the app should be free from glitches.
Method 6: Use StarzSoft Fixcon to Fix Problems with Your iOS Device
When there is a system issue with your iOS device, it can also make some apps malfunction, including TikTok.
To get over this problem, you can rely on StarzSoft Fixcon – iOS repair tool that will efficiently take care of numerous TikTok glitches.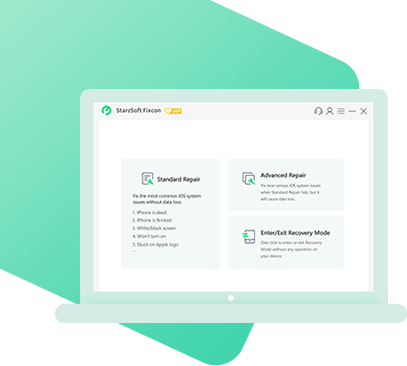 It can fix more than 150 issues related to iOS devices without data loss.
It has an intuitive interface, which makes it easy to use.
It comes with a one-click enter and exit mode, making it easier for the users to use this tool.
It supports all iOS versions & devices.
Before you proceed with the steps, please download StarzSoft Fixcon on your computer. You will have to install the tool as well.
Step 1: Launch StarzSoft Fixcon. Your selection should be Standard Repair.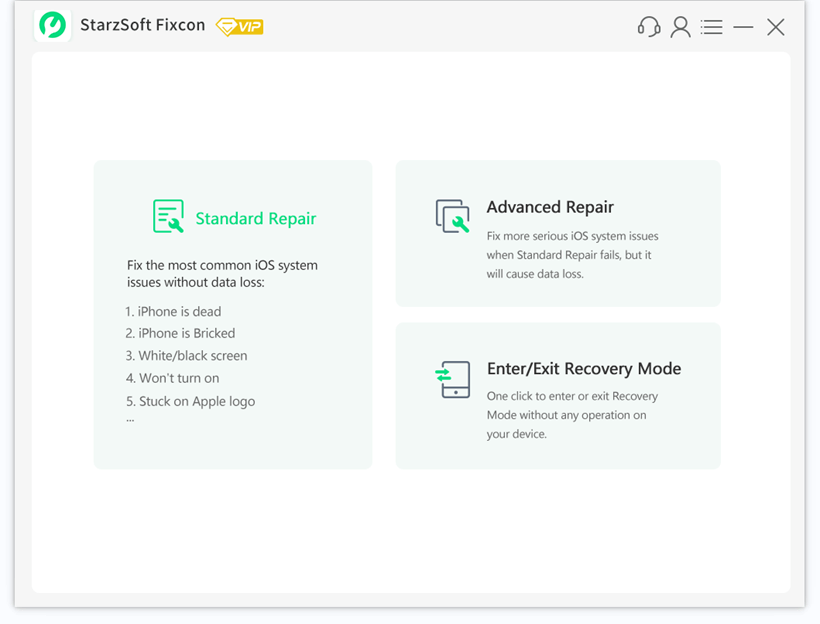 Step 2: Connect your iOS device to the computer.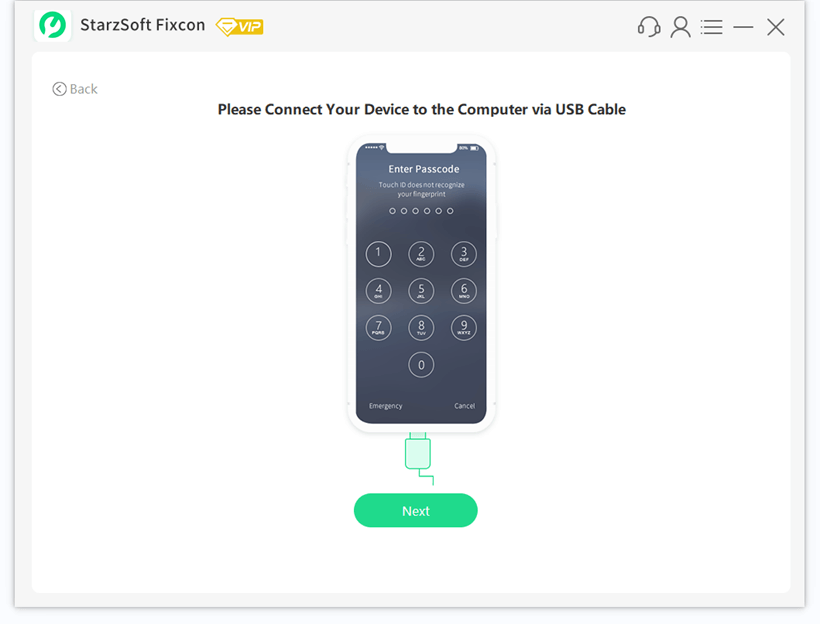 Step 3: Download firmware package.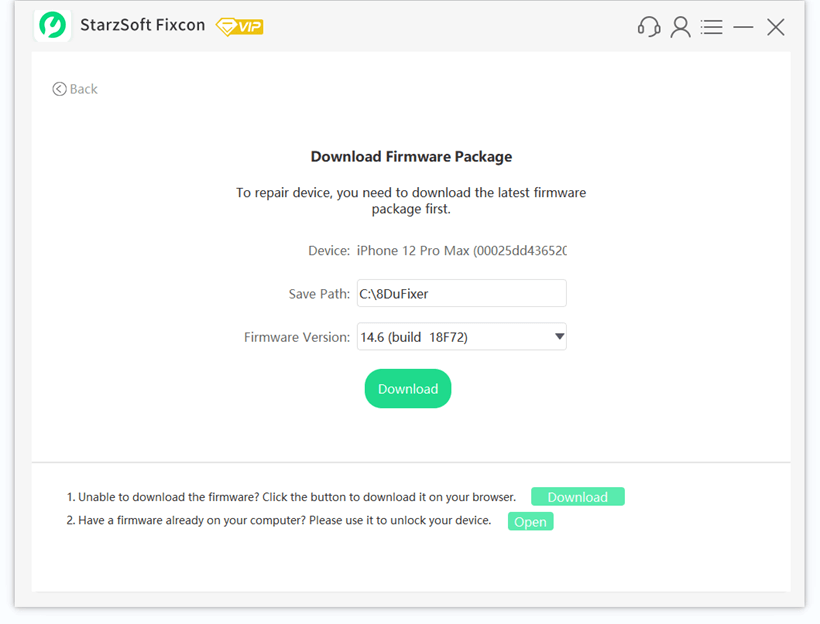 StarzSoft Fixcon will detect your iPhone model and will recommend the suitable Firmware Package. Please click on the download option to begin the downloading process.
After StarzSoft Fixcon has downloaded the firmware package, start to repair. It will take a few minutes to repair the Tiktok glitches issue.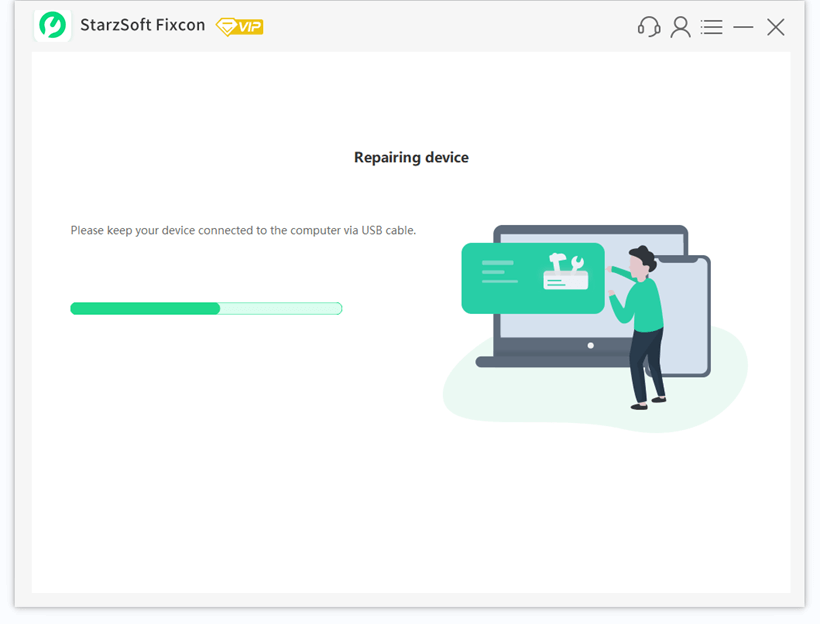 Now, your device should work normally and allow TikTok to play videos without any hassle.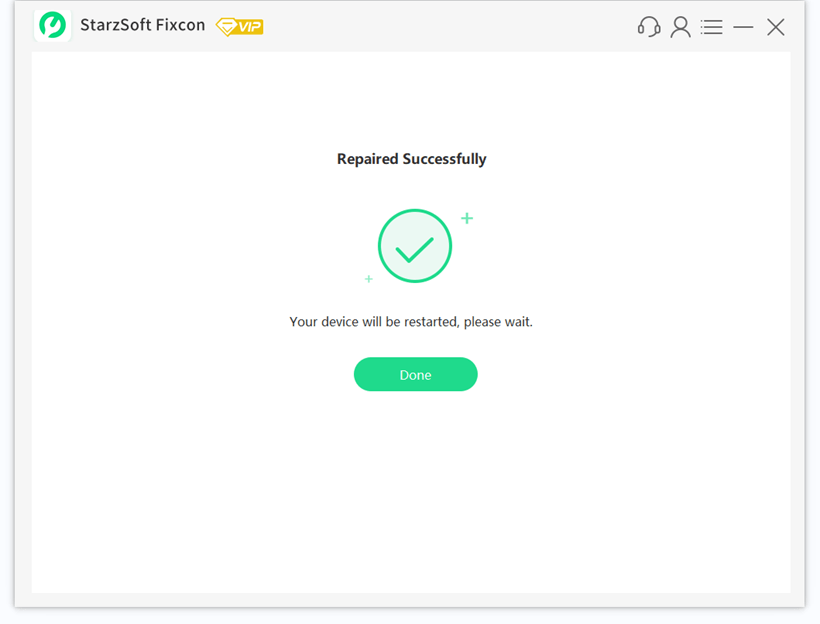 Method 7: Contact TikTok Support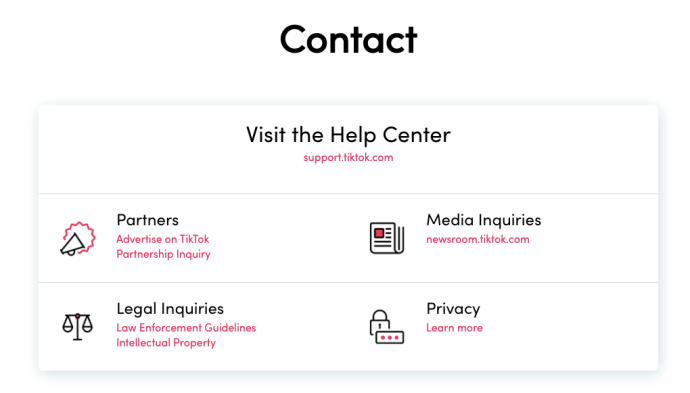 Even after trying all the methods, if you still fail to fix TikTok glitches, the only resolution will be to contact TikTok customer support. There could be some issues with your account and not precisely with the TikTok application as such.
So, get in touch with TikTok customer support and let them know about the problem you are facing. The team will look into it and will advise the correct solution.
Wrapping Up
Now you know all the ways to fix TikTok glitches. Try each of the methods, and if your iOS is facing some system issues, then get StarzSoft Fixcon.
StarzSoft Fixcon is a reliable and top-notch iOS repairing tool that can take care of more than 150 iOS system issues. After restoring your iOS device, TikTok should work seamlessly.
We hope this article has been helpful, and you will be able to fix TikTok glitches.