Pokemon Go is a fascinating game loved by millions of users worldwide. Even though the game is pretty popular among game lovers, it still gives users a hard time due to the glitches, bugs, and crashes.
And since the arrival of the iOS 15 update, crashing issues have become the norm nowadays. If you don't know how to fix pokemon go keeps crashing ios 15 problem, we'll show you all the solutions in the world to cope with this problem.
Part 1: How to Fix Pokemon Go Keeps Crashing iOS 15/14: 10 Ways
Here are some solutions that might help you in fixing the Pokemon Go crashes iOS scenario.
Fix 1: Starzsoft Fixcon: iOS System Repair Tool
If Pokemon Go keeps crashing, you'll need to find a way to fix it. One of the best ways to resolve this issue is to acquire the services of the StarzSoft Fixcon tool. This tool will help you to repair your device, consequently solving this problem.
Features
It possesses an intuitive interface, making it easier for users to operate it.
With its standard Repair features, you can remove all iPhone issues.
You only need to follow some short instructions to get your job done.
How to Repair Pokemon Go Crashing iOS with StarzSoft Fixcon
1.Hit the Standard Repair button option after launching the app.
2.Now, you need to connect your device to the computer via a USB cable. The app will detect your device automatically.

3.The app will show the availability of the Firmware Package. After choosing the appropriate one, you need to download it.
4.After making all the necessary adjustments, you need to repair your device now. Click on the Continue button option, and you'll be able to repair iPhone.

5.After repairing your device, restart it, and try to run the game. And check whether the problem is solved or not.
Fix 2: Change the Region for Pokemon Go Mot Opening Issue
You can prevent Pokemon Go from crashing iOS if you change the region of your device. Here are the steps to change the region.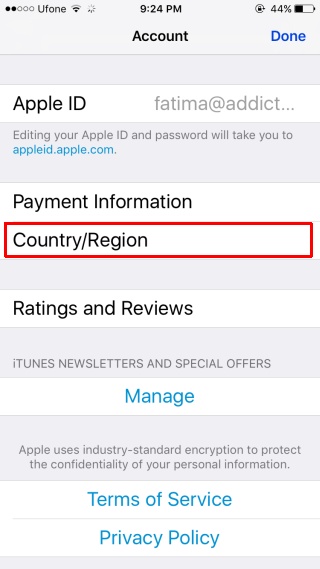 1.Open Settings on your iPad and iPhone, click on your name.
2.In this step, you only need to select App Store& iTunes and press Apple ID. After, you'll need to hit the Apple ID and sign it if needed.
3.In this phase, you'll need to click on Country or region. You can change the location of your region from there.
4.After, you need to restart your device. And if you want to move back to your previous region, you can follow all the above steps again.
Fix 3: Update Pokemon Go App
If your iPhone is compatible, but Pokemon Go not working on ios 14/15 beta, there are strong chances that the app needs an update. Pokemon Go app might possess some compatibility issues with your new iOS.
You can update it by following these steps.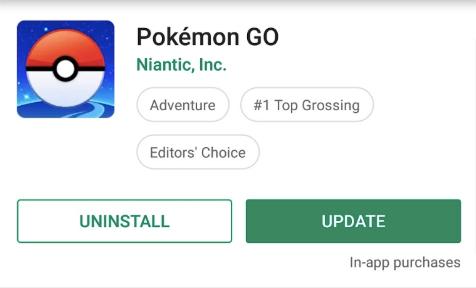 1.After opening the App Store, click on the profile icon.
2.After scrolling the app, you can check if an update is available. If yes, click the Update button.
Fix 4: Pokemon Go Fixes with Updating iPhone Software
Still, if you couldn't find ways to prevent Pokemon Go from Crashing, you need to update your iPhone software.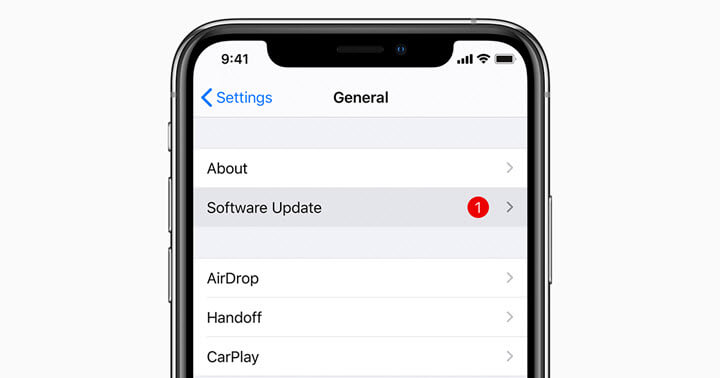 You can update it by going into the settings app. After going there, you'll need to move towards General Settings and click on Software Update there. And you can now install the update pretty easily.
Fix 5: Quite Pokemon GO and Launch Again
After using the above solutions, if you still didn't figure out why Pokemon Go keeps crashing, you'll need to quit your app. It will clear cache and also minor glitches to solve the problem.
To quit your app, you'll need to follow these instructions.
1.After finding the Pokemon Go app, you'll need to quit it.
2.After quitting it, you'll need to Re-launch the App again. After doing it, restart your device to see what happens.
Fix 6: Reduce Motion on iPhone to Fix Pokemon Go Keeps Crashing
To play Pokemon Go, you'll need high-end graphics for better gameplay. If Pokemon Go crashes when you catch Pokemon, it's an indication that you need to reduce Graphics and Motion in the device.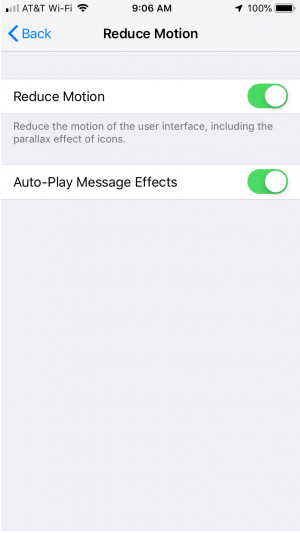 1.You only need to open Settings and then move towards Accessibility and Motion. After reaching there, you'll need to Enable Reduce Motion option.
2.After you activate the feature, check whether the app is still freezing or not.
Fix 7: Remove the Background Apps
Another major reason behind Pokemon Go Crashing on iPhone might be many applications in the background. If you're running several applications simultaneously, it can disturb processes' working, consequently making Pokemon crash.
So, clearing all background running apps will ensure your iPhone's processor remains fresh, and it can force Pokemon Go to work again in an appropriate manner.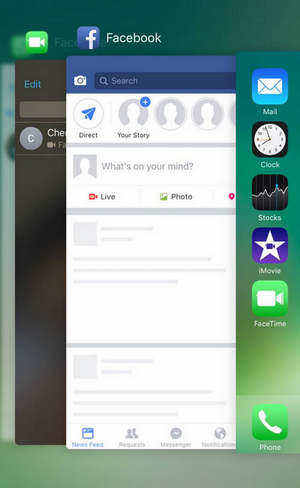 Fix 8: Reset Network Settings to Fix Pokemon Go Crashing iOS 14/15
Network stability is pretty important to ensure Pokemon Go works properly when you catch Pokemon. The app will only work when you possess a strong internet connection; a weak internet connection means the game will misbehave.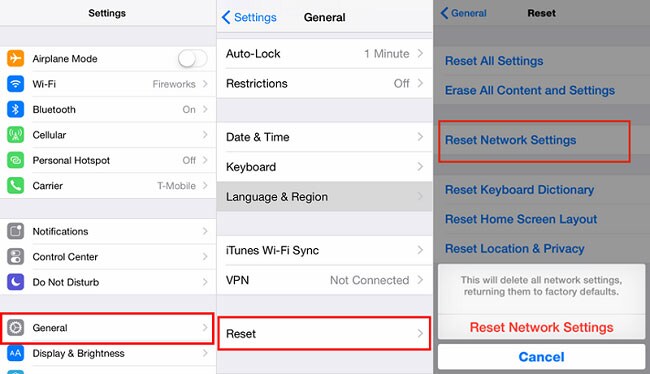 It is why you need to check the internet connection before playing the game to make your experience better. If your network is running fine, you need to Open Settings>General>Reset. You can now reset your network settings to fix the Pokemon Go not opening issue.
Fix 9: Uninstall the Pokemon Go
Despite applying so many things to solve the Pokemon Go keeps crashing problem, you need to uninstall the application if you can't fix it. This process might help you to achieve what you're looking for. After deleting it, you can install it again.
1.After touching and holding the Pokemon Go, click on the Delete App option.
2.Now, you'll need to restart your iPhone and download the application again.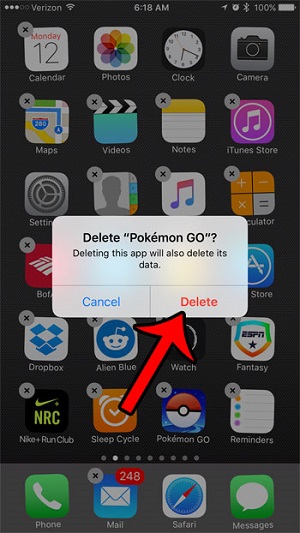 Fix 10: Wait a While
If all the above solutions aren't helping your cause, it might be a maintenance issue that will be resolved after some time. Pokemon Go generally takes some time to fix the bug issues.
It's why you need to contact your friends and ask if they're having this problem. If yes, then it might be a collective problem.
Part 2: FAQs about Pokemon Go Keep Crashing iOS Issues
1. Why does Pokemon go keep crashing?
If Pokemon Go crashes on iOS, there can be many reasons for it. First, it might be due to a new iOS update that possesses compatibility issues with the game.
Second, if many applications are running in the background, it can make Pokemon Go to crash. Restarting your app or downloading it again might solve the issue for you.
Adventure Sync can be another reason behind Pokemon crashing, says a report.
2. Is Pokemon go compatible with iOS 15?
A lot of questions have been asked regarding Pokemon Go's compatibility with iOS 15. At times, Pokemon may have some minor compatibility issues with iOS 15, but if we see a larger picture, you can say that Pokemon Go is pretty much compatible with iOS 15.
Final Words
We're pretty expecting that this guide will go in a long way to help you're preventing the Pokemon Go crashing iOS problem.
All the above solutions are appropriate, but we recommend StarzSoft Fixcon as the best possible solution for you. Using tools, more often than not, you'll find a way to fix your problem.