Sidecar is a great technological update in the continuity feature by Apple. And the primary motive for introducing the Sidecar is to allow Apple users to seamlessly connect all their devices (iPhone, iPad, and Mac) without any external aid. However, if you are using an old Apple device and facing the Sidecar not working issue, we are here to help you.
Today, we will discuss all your Sidecar not working iPad and MacBook issues and disclose a few tips and tricks to make sidecar work for your device. Later in the article, you will also discover some fantastic mirroring tools that you can use to mirror iPad to Mac without Sidecar.
What Should You Check First When Sidecar Not Working
If you face the Sidecar not working issue, chances are you are not fulfilling all the requirements for the Sidecar. First, you need to understand that Sidecar does not work for all Mac and iPad devices. You must have a 2016 or newer version of MacBook Pro, MacBook, MacBook Air, etc.
Similarly, you must have the 6th generation or newer iPad, 5th generation or newer iPad mini, and 3rd generation or newer iPad Air to use the Sidecar feature for device connection. You also need to check for the additional requirements and try to fulfill them to resolve the Sidecar not working issue.
1. Your Device Needs an Update
If you are using a compatible device for the Sidecar feature, make sure it is wholly updated because the updates matter. And if you are not using a compatible Apple device (iPad or Mac), upgrade it.
2. Re-enable Bluetooth to Check Sidecar Not Working
If you want to use the Sidecar, you must enable Bluetooth and the same Wi-Fi in both your iPad and Mac devices. You also need to enable the handoff feature on both your devices. However, if the Sidecar not working issue still comes up, you can try re-enabling Bluetooth.
3. Firewall Configuration
You can check your Firewall settings and make sure that it isn't blocking the incoming Sidecar signals. And for that, you will access the security and privacy settings on your iPad or Mac device, click on the lock icon, enter your Apple ID, and uncheck the block all incoming connections box.
4. Change Your Apple Devices' Position
Lastly, the position of your connected devices should be within 30 feet or 10 meters; otherwise, Sidecar won't work.
How to Fix Sidecar Not Working Issue? – Side Car Not Showing Up
If you are facing the Istio sidecar injection not working issue on your iPad or Mac devices, here are some smart ways you can try to fix the problem.
1. Check Wi-Fi Connection
You might be facing the Sidecar not working issue because your iPad and Mac devices are connected to two different Wi-Fi connections. So, check for the Wi-Fi connection on both devices and ensure it is the same before fixing anything.
2. Reset and Restart Your Apple Devices
You can first try the troubleshooting methods we have suggested; however, if nothing works for you, try restarting your iPad and shutting down your Mac devices.
3. Check Bluetooth Connectivity
You also need to check for the Bluetooth connectivity on your iPad and Mac devices because if Bluetooth is not turned on on any of the devices, the sidecar feature won't show up or work. You can try turning Bluetooth off and on so that you never have to make a query online like 'why is my Sidecar not working?'
4. Enable Handoff to Fix Sidecar Not Working
Sometimes you forget to enable Handoff on one of your Apple devices while connecting them. However, you should remember that turning on Handoff on both devices is a primary requirement if you want to connect them using Sidecar.
5. Sign in to the Same Apple ID
Another important setting that you need to figure out in your Apple devices is the Apple ID you are using. You need to ensure that you are signed in to the same Apple ID on both devices you want to connect.
6. Replace the Cable for Sidecar Not Working iPad
Even though Sidecar can efficiently work wireless; however, if you are using cables to connect your devices, make sure that they are working fine. Changing cables is a good solution for online queries like 'why does Sidecar not work?' or 'why Sidecar not working?'
7. Disable Hotspot to Solve Sidecar Wireless Not Working
If you are sharing the internet on your iPad or Mac you want to connect using Sidecar, it won't work for you. So, make sure to turn off the hotspot on both your devices.
8. Update Devices to Fix Apple Sidecar Not Working
You can try updating your devices because we mostly keep ignoring the updates, interfering with our device functions. Also, if your device isn't compatible with the Sidecar feature, the Sidecar not working issue will keep bugging you.
9. Disable Keep Today on Homescreen on iPad
You must be thinking of the point of toggling off the Today View feature on the iPad; however, it can resolve the issue for you. First, you will enter your iPad settings, and from the display and home screen option toggle off the Today View.
10. Turn off iCloud to Solve Sidecar Not Working iPad
Another quick fix to resolve the Sidecar issue is by turning off iCloud on your iPad and the improvements will be quick. You can turn it back on after some time and see if the problem is resolved.
11. Use Finder/ Music App Instead of iTunes for iPad and Mac Pairing
If you are typing queries on the internet like 'why is Sidecar not working on my Mac?,' try pairing your iPad and Mac through Finder or Music App instead of iTunes.
12. Use Starzsoft Fixcon to Fix Sidecar Not Working iPad
The best way to resolve the Sidecar not working issue and all the other iPhone, iPad, and Apple TV-related issues is by using StarzSoft Fixcon. It is a super-easy software that you can download to your computer for free and select the solution for your problems from its extensive features range. The best part is you won't have to do anything more than a few clicks, and your issue will get resolved.
1. Download the application to your computer.
2. You can select the standard repair option and connect your device with the computer via cable.

3. You will then download the firmware packages.

4. Then click on the Continue button.
How to Mirror iPhone/ iPad to Mac Without Using Sidecar
Now that we have discussed all the possible solutions for the Sidecar not working issue, it's time for us to tell you how to mirror iPad to Mac without Sidecar. It is mainly for those Apple users who don't have compatible devices with the Sidecar update.
1. Duet App
Duet Display is an excellent app for iPad to Mac mirroring, and it even works for android devices. The app offers you a smooth experience, and it is energy efficient and pixel perfect. You get touch-screen capability with excellent responsiveness.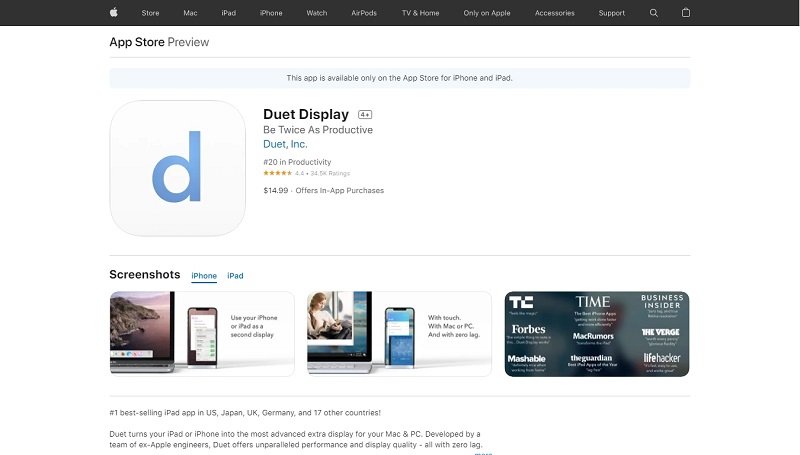 Pros
1. The app allows its users the contact functionality to any app they mirror on Mac which even Sidecar doesn't offer.
2. The layout of the app is very minimalistic and classy.
Cons
If you want to use the wireless connection option, you will have to upgrade Duet to Duet Air and pay the extra price for it.
2. YAM Display
YAM Display is a completely safe and easy-to-use app to mirror the iPad on Mac. The app will offer you a smooth and responsive experience for both Air and USB versions, and you won't have to face delays in functionality with the app.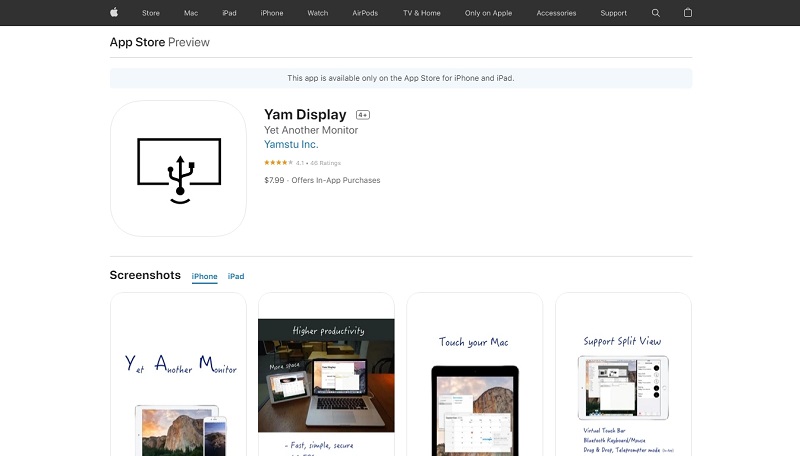 Pros
YAM Display has a user-friendly interface, and it is an excellent replacement for the Sidecar.
Cons
You cannot use YAM Display as a second display for certain apps like PowerPoint.
3. AirPlay Mirroring
As an Apple user, the best way to mirror iPad to Mac is by using AirPlay mirroring. You can stream videos and share all the content you want by selecting the apps you want to mirror and clicking on the share button. You will then trap AirPlay and experience smooth mirroring.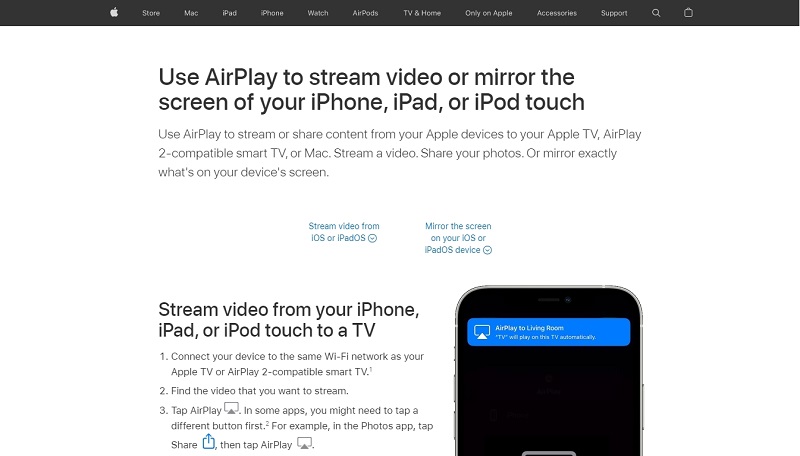 Pros
1. You will experience an efficient connection between your devices because AirPlay is Apple's software.
2. The interface is straightforward, and the app is easy to use.
Cons
Airplay doesn't work with old Apple devices, which is a bummer.
Final Words
You won't have to face the Sidecar not working issue if you use a compatible Apple device for the feature and fulfill its requirements. However, if you still face the issue, you can consider our recommendations and fix the problem. Also, don't forget to check out StarzSoft Fixcon, as it is one of the best tools to solve all your Apple devices and iOS and MacOS-related problems.