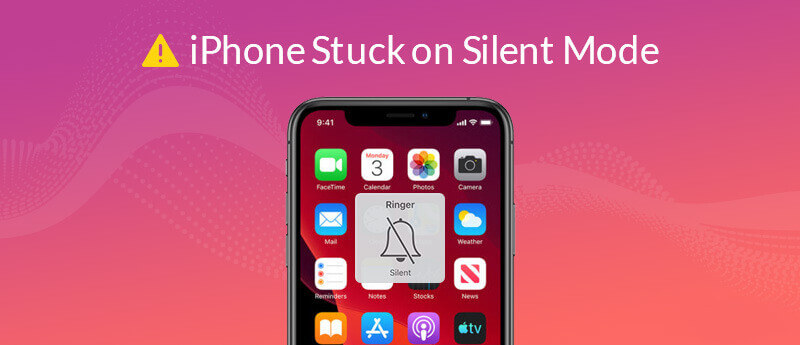 If you have ever wondered how to unmute iPhone (including iPhone 6/7/8/X/11/12/13) devices, there are numerous options you could consider. Luckily, our experts are on hand today to help you find out more about this issue
– And so today, we'll be considering the different options available to you to help unmute your iPhone device. So, why leave things to chance; find the best solutions for all of your iPhone unlocking and unmuting needs with help from our team today!
Why is the iPhone Stuck on Mute/Silent Mode?
Why is your iPhone stuck on silent mode? There are several key reasons why your iPhone might be stuck on silent, and with this in mind, it's worth considering the different options for how to unmute iPhone.
However, before we get into the different methods to fix your iPhone device that's stuck on silent mode, we'll need to consider why your iPhone might be stuck on mute during calls and while using the device in the first place. Some of the common causes for your iPhone to be stuck on mute include:
You may have accidentally triggered the device to be on silent or mute with the volume buttons on the side
A fault with the device or its speakers might mean that the device isn't able to produce sound as expected, which could result in the device appearing to be stuck on mute mode
Errors with the system can cause the device to be incorrectly stuck on silent mode, even when you try to turn up the volume on the devices. This might be due to a fault with an update, or could occur randomly – these things happen with tech sometimes!
These are three reasons why the device might appear to be stuck on mute, but there may also be several other reasons. With this in mind, it's well worth considering the different options available to you to unmute your iPhone device – and our team will be on hand to help with this!
The Point Need to Be Check Before Fix Mute iPhone Problem
How to unmute iPhone if it seems to be stuck on silent mode? Without knowing the exact issue, it may be hard to choose the ideal fixing method the first time – however, the following options are good methods to try.
Make Sure Your Volume is Turned On / Up
One of the first points that you need to try is to ensure that your volume is turned up or on. This seems obvious, but it's definitely worth pointing out, as a surprising number of people don't realize they've accidentally turned the volume off!
First, start by testing the volume up button at the side of your device. Holding this down should turn the volume up on your phone; however, if you still can't hear anything, you should then check that the mute button hasn't been flicked accidentally.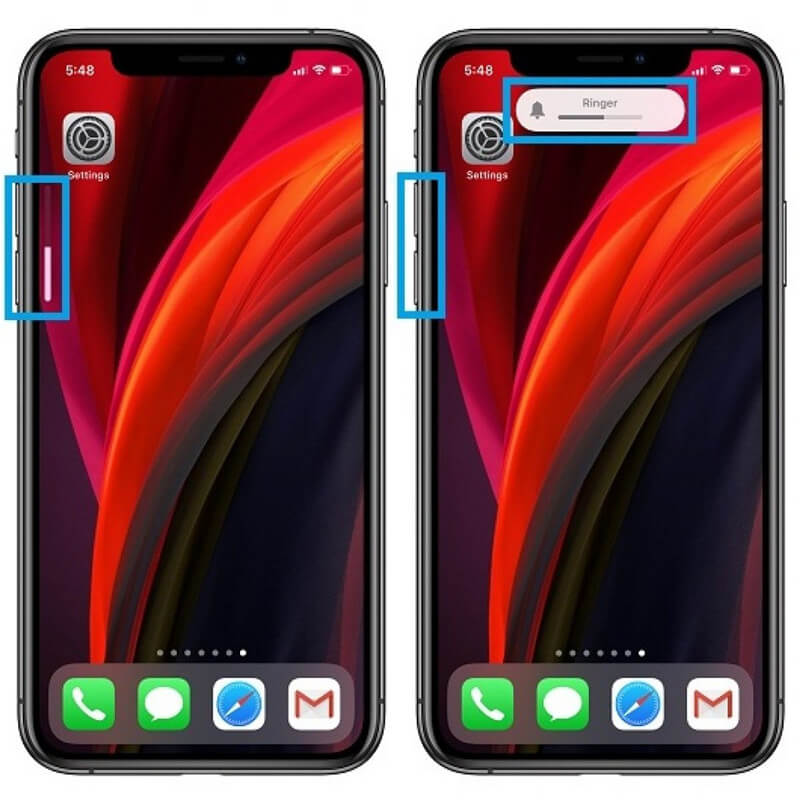 If neither of these two methods help, you should bring up the Control Center panel on your iPhone screen by swiping up from the bottom of the screen. Here, you should see a volume slider; if that's showing as being on silent, you may want to manually slide this up, and this could fix the issue.
However, this would indicate an issue with the system itself, in which case, you may want to fix your iPhone's software (read on a little further to find out how).
The Professional Way to Fix Your iPhone Stuck on Silent – StarzSoft Fixcon (2022 Updated)
As a final alternative solution, if you don't want to take your iPhone device to the Apple Store, you could consider trying an iOS fixing tool such as StarzSoft Fixcon – one of the leading fixing tools available on the market.
Indeed, StarzSoft Fixcon is undeniably one of the most versatile iPhone error fixing tools available. It's for this simple reason that the tool has been recommended by countless sites, including Cult of Mac, Mac World, TechRadar, Payette Forward, EnGadget, and Tech Advisor.
StarzSoft Fixcon is a highly effective one-stop tools for all of your iPhone fixing needs, and is highly effective for helping with numerous repairs. What's more, the tool is effective for all versions of iOS, further contributing to its immense popularity and efficacy overall.
In short – it's one of the most effective iPhone unlocking tools on the market, and one that's well worth considering!
1. How to Unmute iPhone By Using StarzSoft Fixcon Tool (100% Safe & Work)
How can you use StarzSoft Fixcon? There are numerous potential ways that you can use the StarzSoft Fixcon tool to repair your broken device, and if the issue is related to the system, it may be able to repair your iPhone stuck on silent issues, too.
But how can you go about repairing your iPhone device with Fixcon? First, we recommend that you take a backup of data before getting started, just to be sure (after all, mistakes can happen!) With that being said, one of the key selling points of the Fixcon tool is that it can repair most device issues without any data loss at all.
Step1: Download Fixcon onto your computer device, and launch the app.
Step2: Next, you'll be presented with three options: select standard repair to begin with.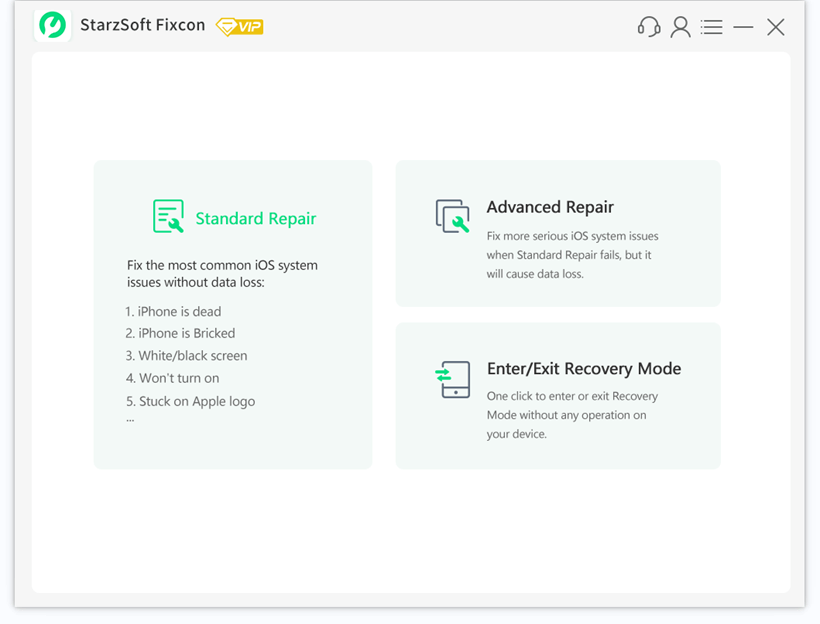 Step3: Then, follow the on-screen instructions to download the firmware needed for the fix.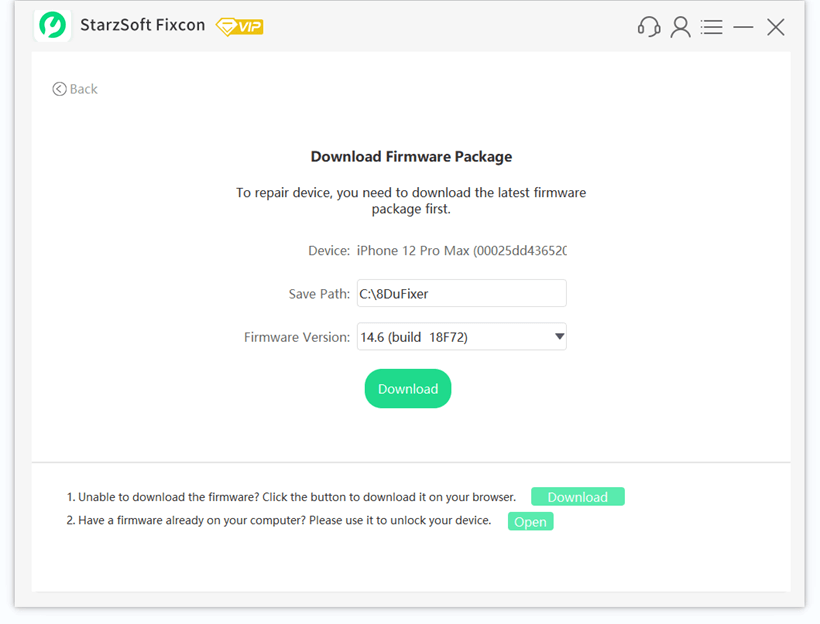 Step4: Allow Fixcon to begin fixing your device.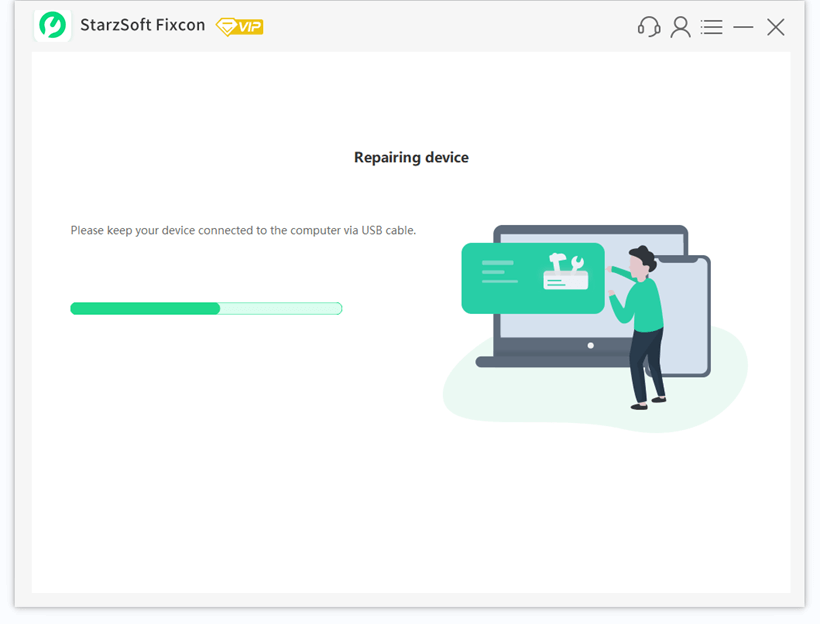 It should handle most of this automatically, so you won't need any complex tech knowledge; before long, your device should be back to working as normal!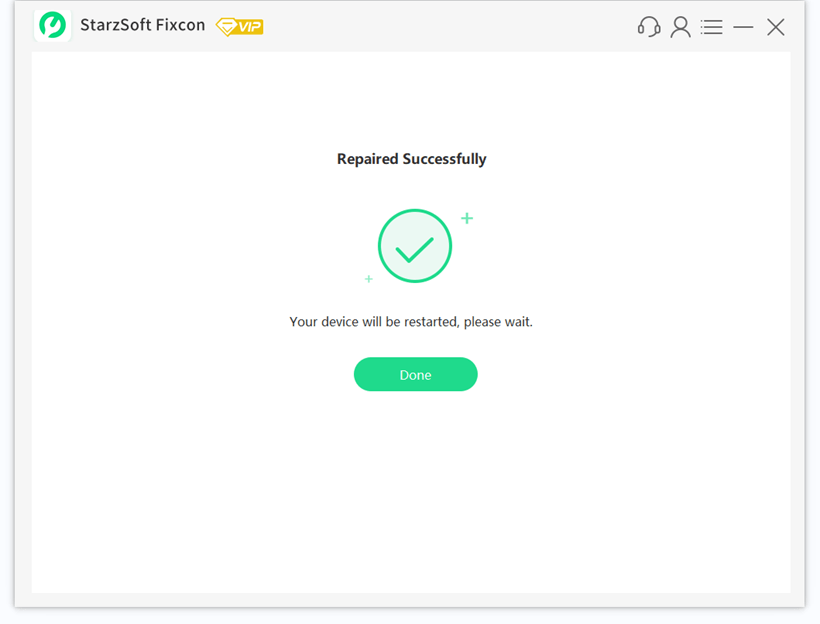 2. What if Standard Repair Doesn't Work?
If you've tried unlocking your iPhone with standard repair, but this hasn't worked, then you may want to try an advanced repair instead.
However, you should note that Advanced Repair, though more effective, will wipe data from your device; so make sure you've taken a back-up first that you can restore later.
Other Options to Get Your iPhone Off Mute
#1 Restart your iPhone
For how to unmute iPhone problems, restarting your iPhone can be a highly effective way to solve little errors that crop up from time to time, and fortunately, this process only takes a few moments to complete!
To restart your iPhone, hold down the "lock" button until you see the screen slider. Then, you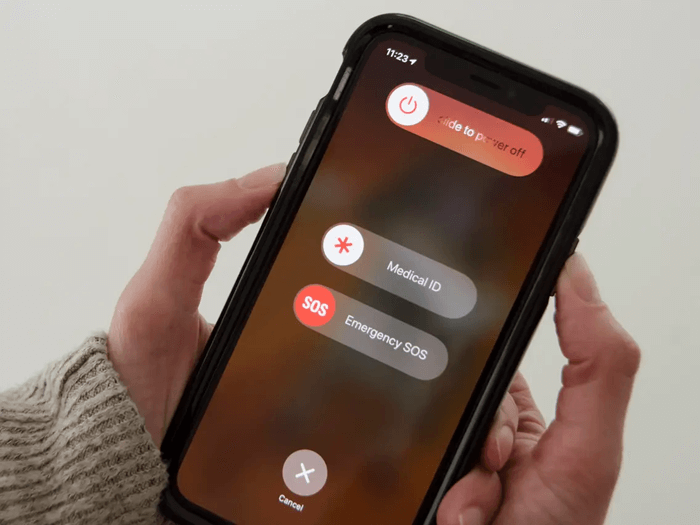 #2 Head to Settings
There's a lot of valuable functions and information about your iPhone device available through the settings panel, and this is equally true for when your iPhone appears to be stuck on silent.
To check the volume of your device from settings, open the settings panel, start by heading to "Sounds and Haptics." From there, you should see the option to change your device's volume. You may also notice here that the "change with buttons" option could be greyed out – if this is the case, this explains why the sound buttons aren't working as they should.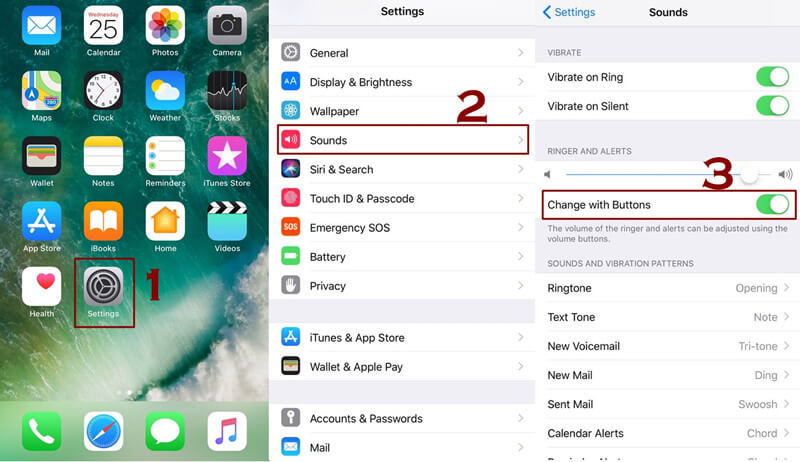 #3 Take the Phone to the Apple Store
As a final alternative here, if you haven't had any success with the above three steps to fix the "How to unmute iPhone" issue, you may want to consider taking your phone to the Apple professionals at the Apple Store.
The Apple tech gurus there may be able to identify the error and fix it for you, so it's possibly worth considering if you have an Apple Store locally. However, this will likely be an expensive service and one that many people will probably want to avoid.
Final Thoughts
If you've been looking for ways how to unmute iPhone (including iPhone 6/7/8/X/11/12/13) devices, then, hopefully, today's guide will have given you some great pointers. Indeed, if your iPhone is stuck on mute during calls, it's well worth considering the different options available to you
– after all, there are numerous reasons why your iPhone might be stuck on silent or mute during calls, and numerous ways to potentially resolve this issue too! But, if you're looking for a Fix-all solution for your iPhone that's stuck on silent, StarzSoft Fixcon might be the ideal solution overall.