When it comes to your iPhone device, there are potentially several different features you may need to consider to keep the phone running as normal. One such feature is the "swipe to unlock" system which you may need to use to unlock your iPhone device after it has been stuck.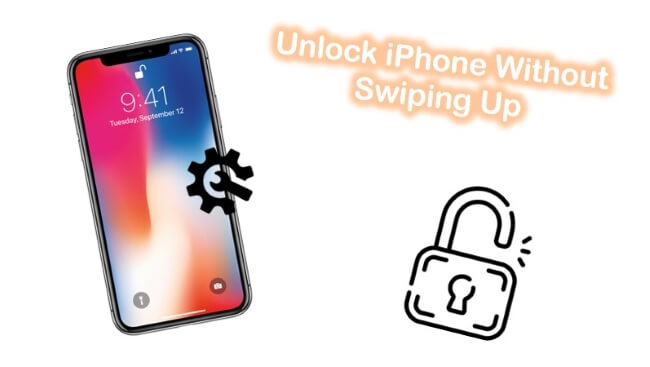 However, in some cases, overcoming this challenge can seem almost impossible, and there can be numerous different reasons for this. Whether it's a system error or something else, however, you can potentially overcome this issue to unlock iPhone without swiping up – and we've outlined some of the key things you need to know in this regard as follows to help.
What Does "Swipe up to Unlock" Mean?
Before we go further and unlock iPhone without swiping up, let's consider what the "swipe up to unlock" error means, in the first place. When you turn your iPhone device on as standard, it will be locked behind a lock screen – and to enter the device, you'll need to swipe up from the bottom of the phone screen to enter your passcode, complete Face ID or Touch ID, or the like.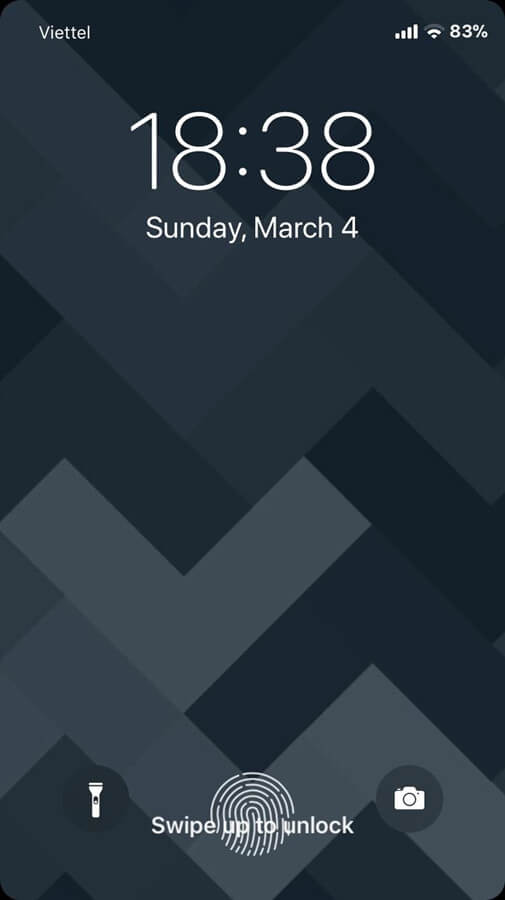 However, there can be numerous potential issues with this feature, in some cases, especially if you have an older iPhone. With this thought in mind, today, we're looking at what the "swipe up to unlock" error is and how you could overcome it if you've been struggling to get back into your iPhone device.
Why is iPhone Swipe Up Not Working?
Unfortunately, from time to time, you might notice that the "swipe up to unlock" system isn't working on your iPhone device. Of course, the reasons behind this could be numerous.
One of the most common issues, for example, is that you have lost the use of the bottom part of your phone screen.
If you have dropped your phone or it has suffered an impact to the lower part of the screen, it may stop working. This issue could easily be because the screen is dangerous and cracked (you should never use a cracked or shattered phone screen, as this could get glass into your finger!)
Alternatively, the issue might be something a little different, such as a system error preventing the phone from recognizing your actions.
Sometimes, however, the issue might simply be that it's a hassle. We're all leading exceptionally busy lives these days, and while we all do our best to make ends meet, the fact remains that we don't have much free time, and there are many issues that can become a real nuisance.
Having to swipe up every time you want to access your phone screen is one such frustration, especially if you're often using your phone in a rush.
Whatever the case might be for you, though, we have some great news. You can actually unlock your iPhone without having to swipe up, necessarily – and we've presented some of the different steps you should know in this regard as follows.
How to Unlock iPhone Without Swiping Up 2022 (3 Ways Included)
So, you want to unlock your iPhone device without having to swipe up? If you have been having issues with swiping up, be it for time purposes or a system fault, there are several options you could consider. Luckily, we've outlined a few of these different options as follows to help give you some idea of how to get into your device without issue.
Before we go any further, however, we absolutely must warn that you should never attempt to use any of these methods to gain access to a fraudulent or stolen device. Tools such as StarzSoft Keypass are designed exclusively for personal use and hence must not be used for any illegitimate purposes.
1. Use StarzSoft KeyPass Tool
One of the first options you could consider if you have been struggling to unlock your iPhone by swiping up is to use the StarzSoft KeyPass tool. Designed with system issues (such as an unresponsive phone screen) in mind, the KeyPass tool is one of the most powerful and versatile iPhone screen unlocking apps, and this could make it a good tool to consider for your own screen unlocking goals as well.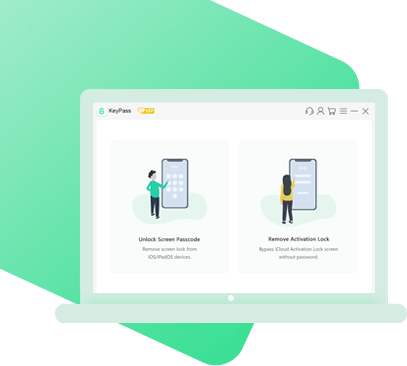 It can bypass iPhone lock screen without previous owner or password
It ensures 100% success rate for you to unlock your iPhone/iPad/iPod touch
Fast & easy to unlock your iPhone, no tech required
Supports all versions of iOS & iPad OS
Free trial is available for you!

Free Trial
100% Clean & Safe
The StarzSoft KeyPass tool is one of the most professional iPhone lock screen and activation lock unlocking tools and is designed with a simple and easy to use functionality.
So, no matter your level of tech knowledge, you should be able to use the KeyPass tool without too much difficulty.
KeyPass's jailbreaking functionality makes it one of the simplest tools for regaining access to your locked device.
Plus, it's compatible with both Windows and Mac PC devices and all iPhone, iPad, and iPod Touch devices running on iOS 7.0+.
And, with an over 98% success rate, it's definitely a more reliable bet than some other iPhone unlocking tools.
Therefore, if you've been unsure about whether there's a solution for your device specifically, don't worry – KeyPass might be just what you need.
How to Use StarzSoft KeyPass to Unlock my Device
If you're looking for a way to remove the swipe up to unlock function from a practicality perspective, one of the other options on this list may be more appropriate. However, if you have a system error or cracked screen and need a safer way to access your device, KeyPass might be ideal. And it's so each to use with the following simple steps.
Step1. First, download StarzSoft KeyPass onto your PC or Mac device from the main developer's website.

Free Download

For Mac OS X 10.7 or Later
Secure Download
We strongly advise against downloading from third-party sites, as these are at high risk of having viruses and malware installed; therefore, you may want to check your PC's Anti Virus systems are working securely before getting started.
Step2. Next, launch KeyPass on your PC device and select the most appropriate device unlocking method – in this case, you'll want to use the "Unlock Screen Passcode" option rather than the Remove Activation Lock method. This should be the left hand option on your iPhone device.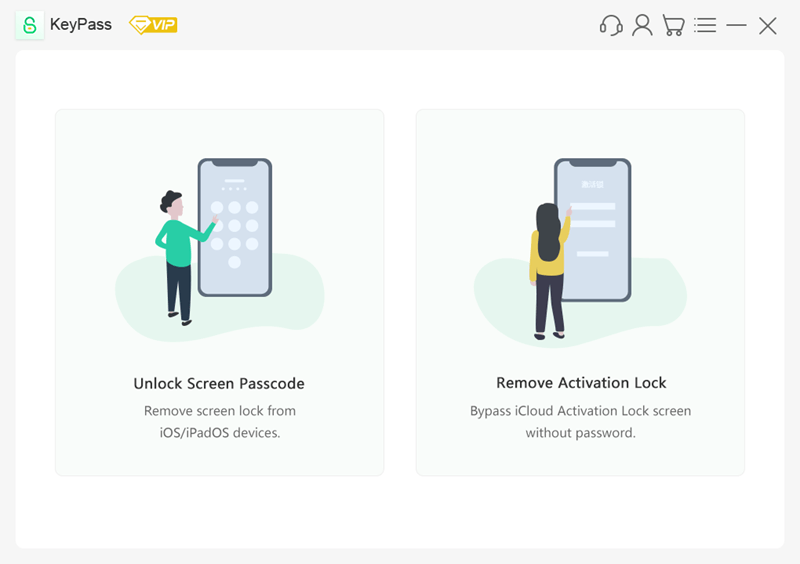 Note: At this point, we recommend making a backup of all your iPhone device's data, since KeyPass will erase this after unlocking your device. We also recommend charging your iPhone device first to ensure it's got plenty of power.
Step3. Now, start the unlocking process. Connect your iPhone with a USB cable to the computer (do not remove this until KeyPass tells you to do so, or your device's software could be only partially repaired and this may leave the phone damaged).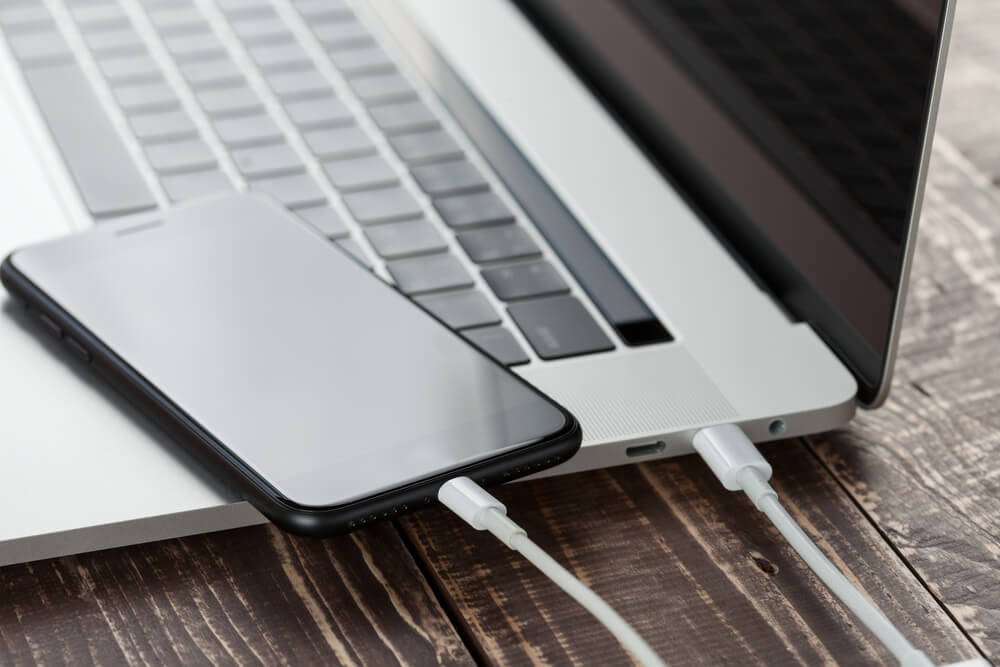 Step4. Then, download the firmware as prompted by the app – this will be around 5GB, so you should ensure you've got the space.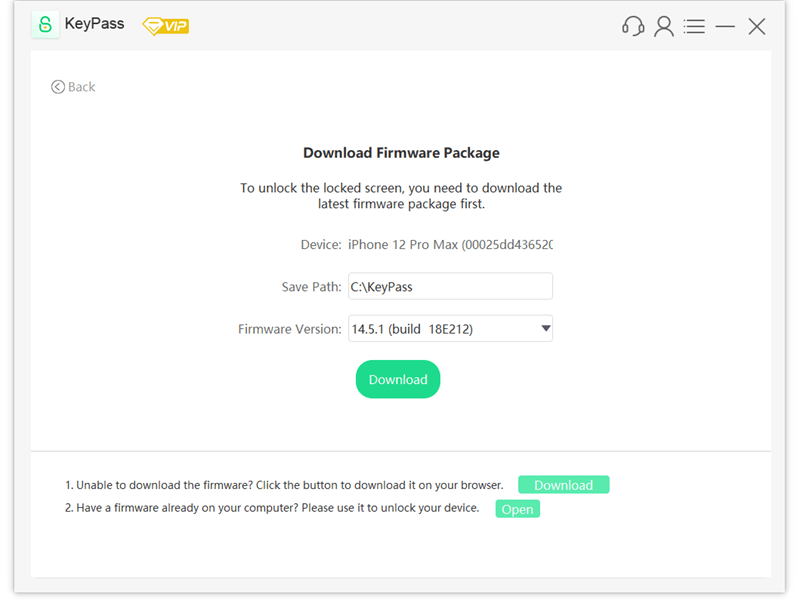 Step5. Finally, you'll be ready to unlock your iOS device; confirm the unlock and wait for StarzSoft KeyPass to complete the process.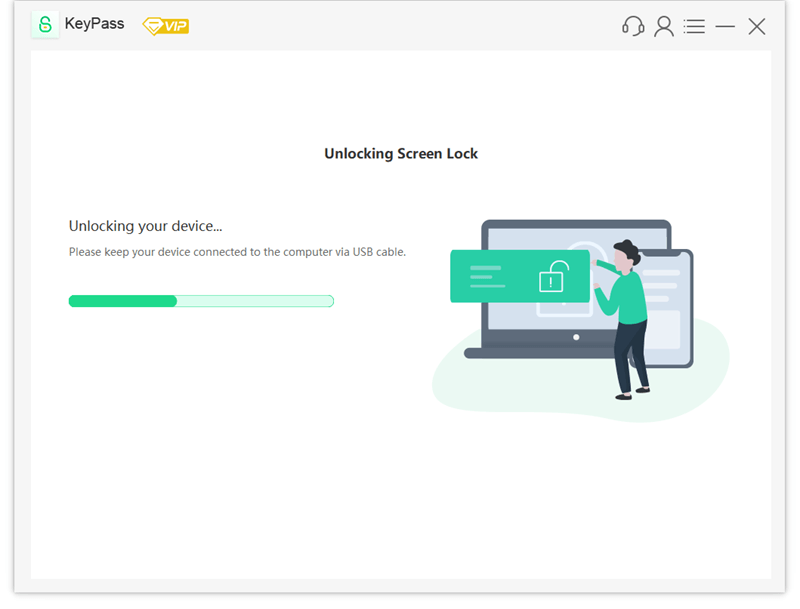 At this point, your iPhone device will be reset. This will allow you to reset your passcode details and Touch ID, ensuring you can access your device rapidly.
What if There's A System Fault?
If there's a system fault preventing your iPhone from unlocking, you may want to consider trying the StarzSoft Fixcon system repair tool. Contact our team if you'd like any further support on whether Fixcon might work in your scenario.
2. Use Touch ID
If you're struggling to regain access to your iPhone device due to the "swipe up to unlock" feature, you may want to try using Touch ID on your device.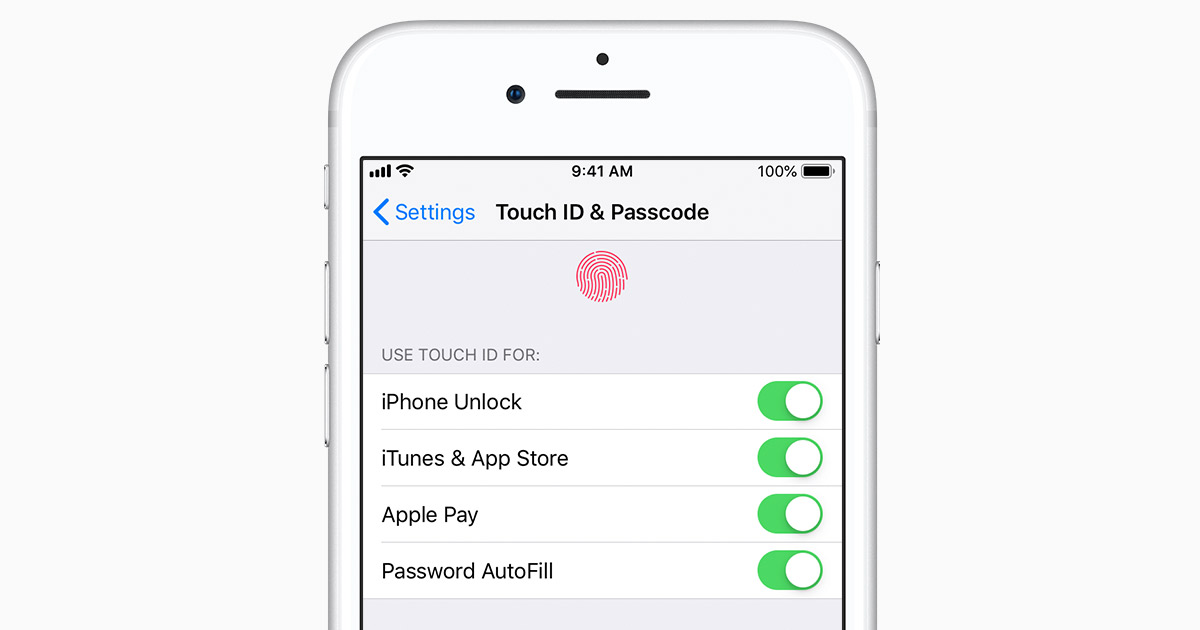 Touch ID won't require you to swipe up to unlock your iPhone device, which will make it much simpler to enter your device without having to faff. However, you'll need to ensure Touch ID is fully set up and working efficiently before you try this process.
We recommend keeping your passcode in mind, too, just in case Touch ID doesn't work – sometimes, it can have a moment and may refuse to allow you entry to your iPhone device. What's more, you'll usually still need to swipe up to unlock for the first unlock after switching off your device still.
3. Enable Back Tap
Did you know that some newer iPhone devices are equipped with a handy back tap functionality that can allow you to enter your iPhone device without having to swipe up – ideal both for practicality purposes and if you have a system fault.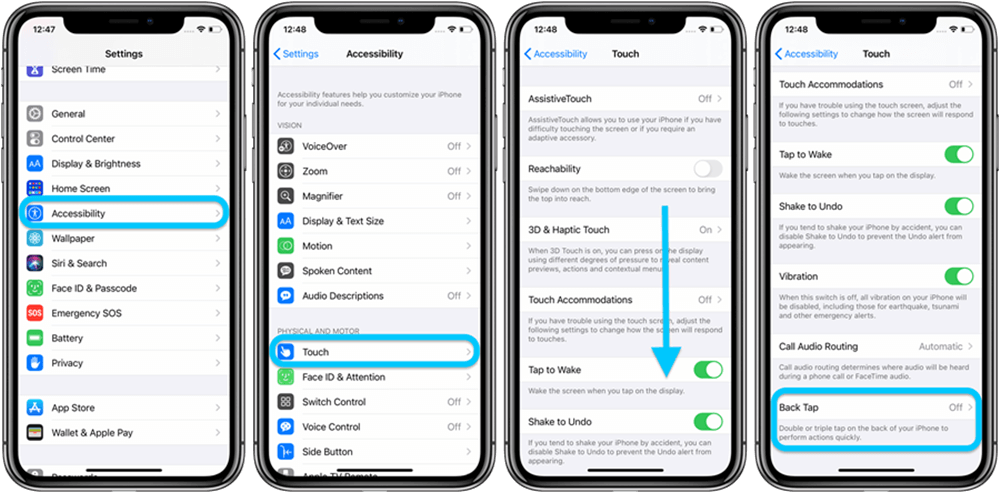 To enable the back tap entry feature, navigate to your iPhone's settings panel, then head to Accessibility > Touch > Back Tap.
From here, you will be able to select either double-tap or triple-tap as an accessibility shortcut for your iPhone, allowing you to get on with other, more important things instead rather than faffing around with the swipe up system. This can also be used for other applications, such as tapping to mute your device, take a screenshot, and the like. It all depends on what you need your phone to do!
Conclusion
Unfortunately, from time to time, things can go wrong with our iPhone devices – after all, no technology is foolproof! However, with this thought in mind, it's vital to take steps to ensure you know how to regain access to your iPhone device ( Unlock iPhone Without Swiping Up) when an error or issue locks you out – and the StarzSoft KeyPass tool could be one of the most reliable options in this regard.

Free Download

For Mac OS X 10.7 or Later
Secure Download