I just bought a second-hand iPhone which is in lost mode, how to fix this?

From Apple Community
When it comes to your iPhone device, the lost mode can be an absolutely essential tool and can play a big role in making sure that your device remains safe. Indeed, if you should lose your iPhone, then you might find yourself wondering whether your data is safe and secure – but the lost mode iPhone option can help you to secure your device!
However, if you have purchased a new phone that the old owner left an iPhone lost mode unlock on, this can be a real nuisance. Fortunately, our team is on hand to help you find out more about how to remove the lost mode from your new iPhone device.
What is Lost Mode on iPhone/iPad?
To begin with, we need to consider what the lost mode is on iPhones or iPads. The lost mode iPhone setting can be applied to your device from the Find my iPhone function. To apply the iPhone lost most function, log on to the iCloud website and head to the Find page, where you'll see a list of devices registered to your Apple iCloud account.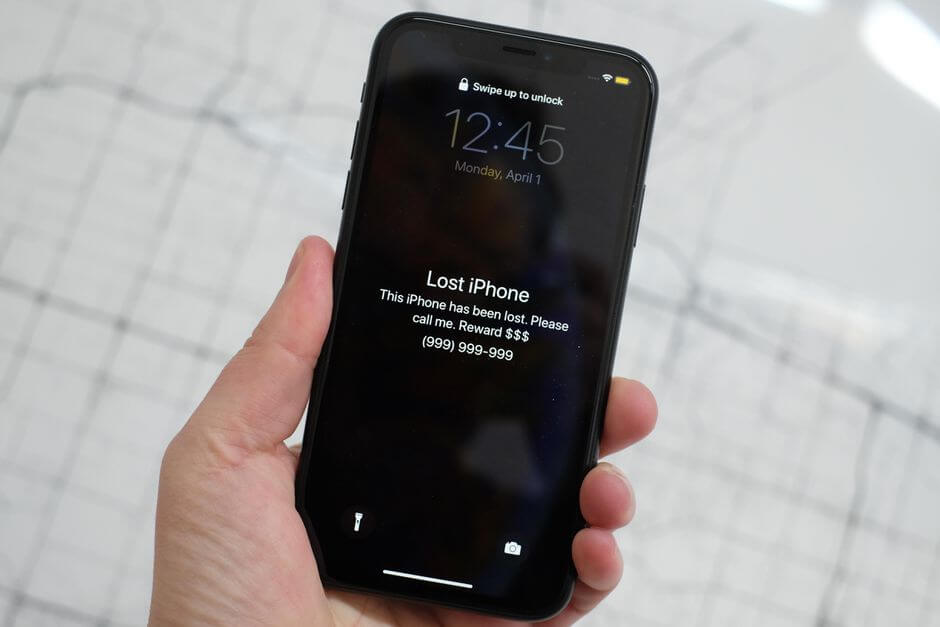 From this page, you can see information about all of the devices on the account and set up the iPhone lost mode. If you have lost your iPhone device, Apple recommends that you should also report the device as missing to the police if there is the potential that it has been stolen.
However, if you have recently purchased a new iPhone device that still has the lost mode active, then you may want to consider how you can remove this. Indeed, the iPhone unlock mode is crucial for protecting your personal data if you have lost your device. However, if you have bought a device with a lock mode accidentally left on it, you could have numerous struggles.
Of course, it's crucial to note here that if you have any concerns that the device you purchased was stolen, you must not attempt to remove the iPhone unlock mode! Instead, you should always hand this to your local police to ensure that the device gets back to its rightful owners.
However, suppose you have legitimately purchased a device, and the iPhone lost mode is still activated. Alternatively, perhaps you have applied the lost mode iPhone setting to your phone and have since found the phone. In that case, you may want to consider options for iPhone lost mode unlocking.
How to Unlock iPhone in Lost Mode? (3 Ways Included)
How can you unlock your iPhone if it is stuck in lost mode? If your device has been locked, you could consider a few different options to remove the lock. To this end, the following options could be viable choices for unlocking your iPhone device after someone has locked it using lost mode.
1
Unlock Lost Mode Without Apple ID or Password – StarzSoft KeyPass
Having a passcode is the easiest way to unlock your iPhone model quickly. However, all hope isn't lost! If you have forgotten your iPhone's password or if you have purchased the device (legitimately!) from someone who failed to give you the passcode or remove the lost mode from the iPhone device, the StarzSoft KeyPass tool could be just what you need.
The features of StarzSoft KeyPass:
KeyPass is an incredibly versatile and easy-to-use tool that can help you to remove a wide variety of different iPhone and iPad locks.
Notably, the tool has achieved a high success rate of over 98%.
A money-back guarantee just in case the tool shouldn't work for you. So, there is absolutely nothing to lose.
Here are the steps to show you how to use KeyPass,
Step1: Download and launch StarzSoft KeyPass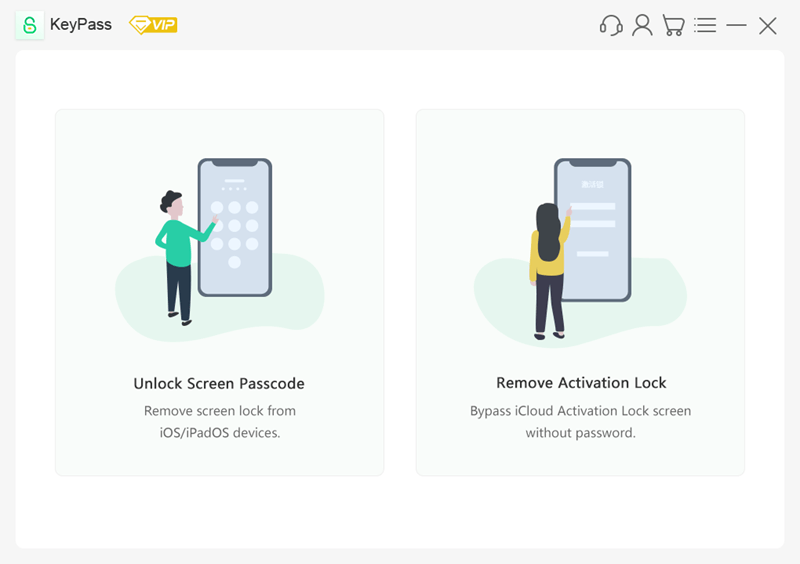 Step2:Jailbreak the iOS device.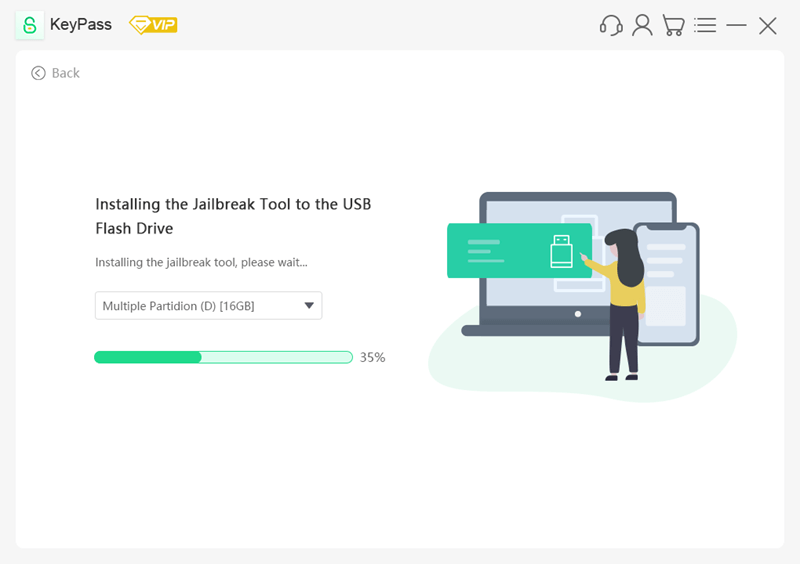 Step3: Start to Remove Activation Lock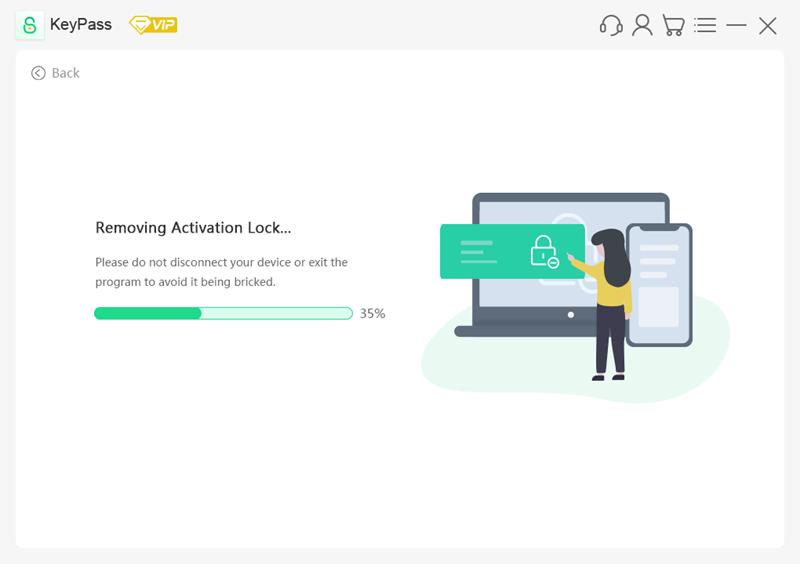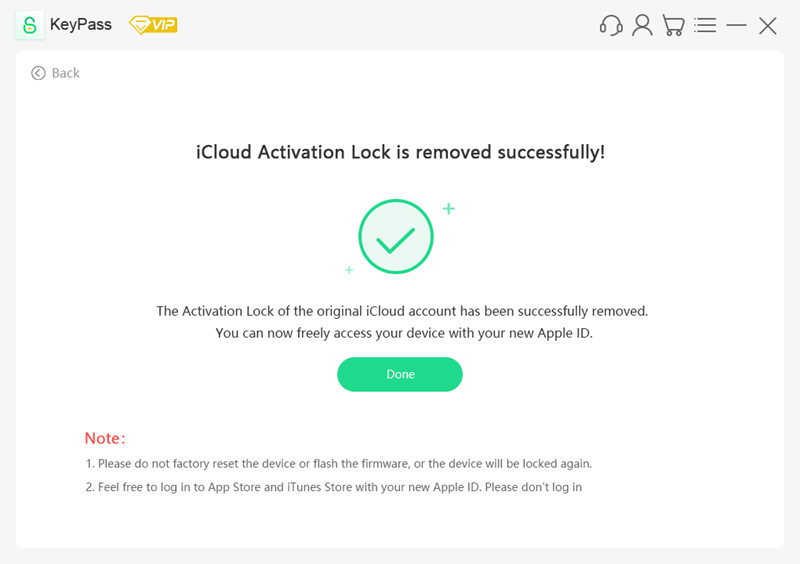 What's more, downloading the KeyPass tool can ensure your safety compared to many other iPhone unlocking tools. Indeed, downloading online iPhone unlocking tools can often leave your device at risk of getting a virus or being infected by malware. To this end, it's worth considering the benefits that the KeyPass tool can offer.
As such, if you have been looking to unlock your iPhone device and don't have access to iCloud credentials or the device's passcode, then the KeyPass tool will be your best bet.
2
Unlock Lost Mode with Passcode
Arguably the simplest method to unlock your iPhone device is to enter the correct passcode correctly. To do this, start by holding down on the volume and power buttons simultaneously, which will bring up two options on your device – to power off or to call an Emergency SOS. You'll also see an option to cancel; selecting the cancel button should bring up the "enter passcode" screen. If you know the device's passcode, then simply entering this will regain access to your device. However, multiple failures to enter the passcode correctly may result in the device getting locked again.
3
Unlock Lost Mode via iCloud.com
The lost mode iPhone setting is set via the iCloud.com website by navigating to the Find My tab, and you can also remove the lost mode in this way. To remove the lost mode from your iPhone device or iPad,
1.Navigate the iCloud website and log in using your iCloud credentials.
2.Load the Find my iPhone page, select devices
3.Remove the lost mode limitations by selecting "Stop Lost Mode."
If the iPhone is locked to another iCloud account and you know who the previous owner was, then you can ask them to carry out the same procedure to quickly and effortlessly achieve an iPhone lost mode unlock
You can use the StarzSoft Fixcon tool for many devices, so long as they are running iOS versions on iOS 7.0 or later. And, to this end, you must consider how this could be a good option for your needs.
FAQs About Unlock iPhone Lost Mode
If you need to unlock your iPhone device, you might have a few questions about how iPhone unlocking works. We've listed some of the most important and regularly asked questions below to help you find out more about how to unlock your iPhone device.
1. Can Someone Unlock my Phone in Lost Mode?
At this point, you might be wondering whether people can unlock your iPhone if they have stolen it. Tools such as KeyPass are not allowed to be used with stolen devices. However, thieves may be able to use some online iPhone unlocking tools fraudulently to gain access to your lost device. Most petty thieves may not bother with this, but more experienced thieves are likely to know about this potential, so ensure you keep an eye on your iPhone's location at all times.
As such, if you have lost your iPhone or iPad, we highly recommend that you report the device as being lost to the police. This step will ensure that your iPhone has the best chance of getting back to you.
2. Does Lost Mode Lock iPhone?
If you have lost your iPhone device, then you must protect your personal data. Indeed, there can be a lot of personal information stored on our smartphones these days, and this is just as true for iPhone devices. To this end, you may want to consider setting a lock on your device if you have lost it by using the lost mode.
To set up lost mode on your iPhone, log onto the iCloud.com website using your iCloud credentials. Then, navigate to the "Find my" page to set up the lost mode iPhone settings. This action will demonstrate a list of all your devices. Then, select the device you have lost and mark it as stolen to lock the device and prevent hackers from accessing your data.
3. Can Thieves Change IMEI Number?
The IMEI number for a device is a unique number that allows the phone to be located using GPS and location detection services. IMEI stands for the International Mobile Equipment Identity, and every device has a unique number, which makes it possible for apps such as Find my iPhone to work.
If you have lost your device or fear it has been stolen, you should start by checking whether the device is trackable. If it is showing on iCloud, you can set up a lost mode iPhone lock to prevent hackers from directly opening the device. However, although IMEI tampering is a criminal offense, thieves can alter your device's IMEI number using an illegal tool known as a flasher.
Further Reading: [Solved] How to Bypass Apple Activation Lock on iPhone or iPad
Conclusion
If you have been looking for ways to remove the lost mode iPhone lock on your device, you might consider the opportunities and methods listed above. Indeed, there are numerous opportunities for getting access to your device again, but you must follow our advice carefully to ensure that you succeed with your iPhone lost mode unlock. So, don't compromise; make the best choices for your business's needs today!