No service on iPhone error makes using the device a challenge. When you see this error message, you can't use the cellular data or cellular network.
This situation can be pretty intimidating because you will want your iPhone to be able to make calls. But what is important to note is that this is a relatively common issue, and many iPhone users see this error.
If you face this issue and are unable to use cellular service, this guide will help you find different ways to overcome this challenge. Try all the methods, figure out what could be causing the issue, and choose a solution accordingly.
Why Does an iPhone Show No Service Error?
Well, there can be multiple reasons for seeing this error message.
Primarily it happens when the cellular setting is misconfigured.
Other common issues can be minor technical glitches, software issues, iOS update bugs, and sometimes it can be an issue with the cellular data plan.
But there can be many other reasons to encounter the no service error. Once you can figure out what could be causing it, finding the solution will become easy.
Ways to Deal With iPhone No Service Error
Solution 1: Check the Coverage Area
You may see the no service error when you go to specific locations. Some areas may not have good cellular coverage, which may cause the issue.
To make your cellular network work in foreign areas, you need to check if you have enabled data roaming.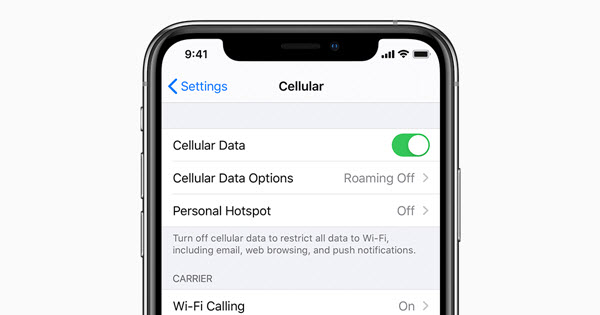 Step 1: Turn on your iPhone and go to the Settings option.
Step 2: Then, click on the Cellular option.
Step 3: The cellular page will show you the option that says Data Roaming. Toggle it to enable it.
Now, try making calls to someone; you should be able to make calls and start using your cellular service. However, if you are in an elevator or the basement of a building, come out of it and then try to use the cellular service.
Solution 2: Restart your iPhone
Try restarting your iPhone if you feel there are some minor bugs in the iPhone. When there are bugs in the software, it can play with the cellular service as well.
Depending on your iPhone model, you restart your iPhone accordingly.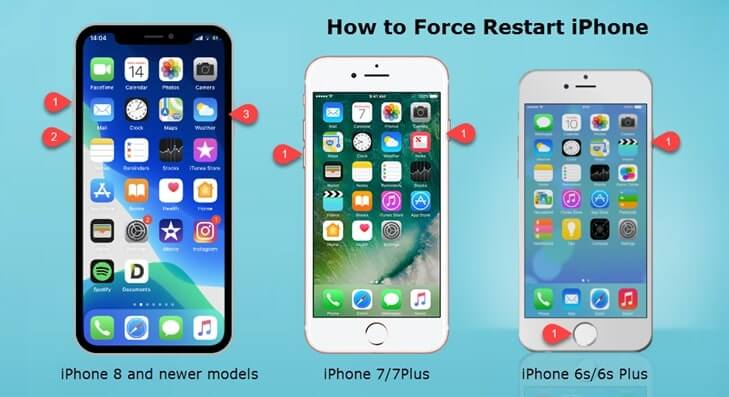 Solution 3: Turn On and Off the Airplane Mode
Just like you restart your iPhone to fix minor bugs, there's another way to fix minor glitches by enabling and disabling the Airplane Mode of your iPhone.
By trying this solution, your will refresh your device, and it should start working. Here's what you need to do: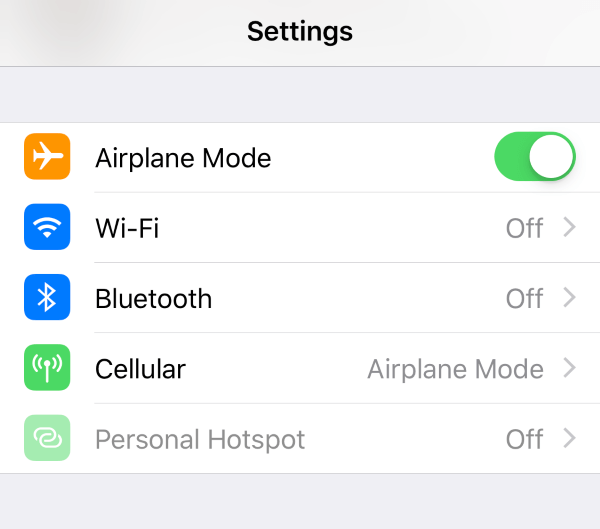 Step 1: First, go to the Settings option.
Step 2: Click on the General option when you see it.
Step 3: Click on the Airplane Mode, and toggle it to turn it on.
Step 4: Wait for a few seconds and toggle it again to disable the Airplane Mode.
Solution 4: Reinsert the SIM Card
Probably, the SIM card is not inserted correctly. And when it isn't inserted correctly, it will show No Service.
The SIM card on your iPhone has to be inserted properly and carefully for the cellular service to work normally. So, reinsert the SIM card again.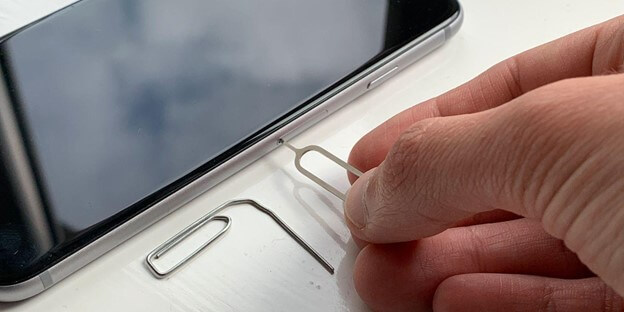 Step 1: Take the SIM ejector tool that came with your device.
Step 2: Insert it to open the SIM card tray.
Step 3: Once done, remove the SIM card and ensure to be gentle.
Step 4: Check if the SIM card is fine, or you can see any damages on it.
Step 5: If everything seems fine, insert the SIM card again, but be gentle.
Solution 5: Remove Accessories from the Device
To make the iPhone look better, people often use accessories, such as a back cover for the iPhone.
But the issue with non-branded iPhone accessories is that they may not match the dimension of the device, causing all sorts of problems.
One of them is a cellular network issue. So, if your iPhone also has extra accessories, removing the accessories from the device is recommended. Also, stay away from non-branded and cheap-quality accessories.
Solution 6: Change the Data and Voice Setting
Another thing that you can do is change the data and voice setting. This solution does help and can make the network service work normally.
There could be a chance that the area that you are in may not have proper coverage. Follow these steps to change the voice and data settings:
Step 1: Click on the Settings option and then hit the Cellular option.
Step 2: Once you are there, you need to click on the Cellular Data option.
Step 3: After that, please select the Voice and Data option.
Step 4: Here, change the cellular data; you can switch to 3g to 4g or 4g to 3g depending on what cellular data is accepted in that region.
Once you make the changes, see if you can use the cellular network service.
Solution 7: Reset Network Setting
After trying to fix the network error issue, if you can't seem to fix it, you can reset the network setting. We recommend keeping the credentials ready because you will have to add them manually after resetting the network.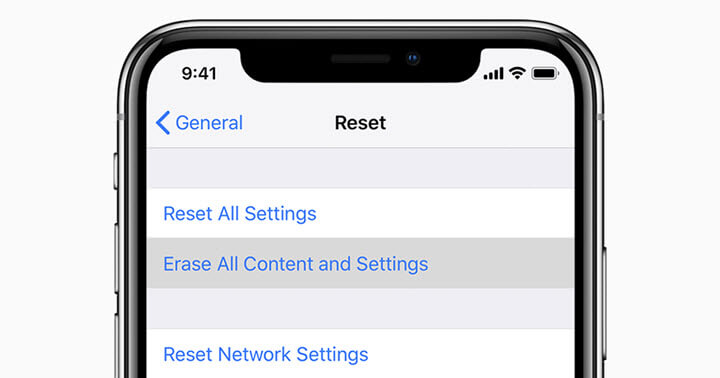 Step 1: Go to the Settings option.
Step 2: In the Settings option, you will see the General option.
Step 3: Once you are there, click on the Reset option, then click on the Reset Network Settings to rest the network connection.
Solution 8: Update iOS
After trying solution 8, if you still can't fix the error, then there is a chance that you haven't updated the OS of your iPhone.
If you are using an old version, then yes, even that can cause cellular network issues. Here's how to update iOS.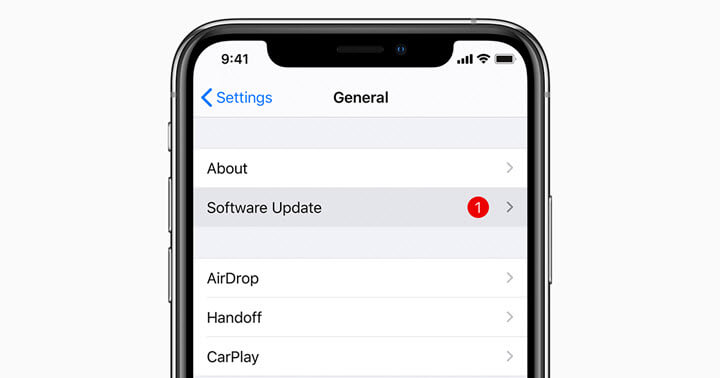 Step 1: Open the Settings option and then click on the General option.
Step 2: Now, click on the Software Update.
If there is an update available, your iPhone will check for it.
Step 3: Once you see the available update, click on the Download and Install option.
Solution 9: Call Apple Support
For the final resort, please call Apple Support and let them know the issue. You can visit the Apple store, else get in touch with them online. Whatever suits you.
Conclusion
These are the solutions that you can go for to fix no service on iPhone error. We hope these solutions will work for you, and you will be able to use the cellular service normally.