Getting locked out of your iPhone device for any reason can naturally be incredibly frustrating – we get it, and this is often even more frustrating when you are locked out because the screen is unresponsive. Luckily, there are several steps you can take to make sure that you are able to easily regain access to your iPhone device.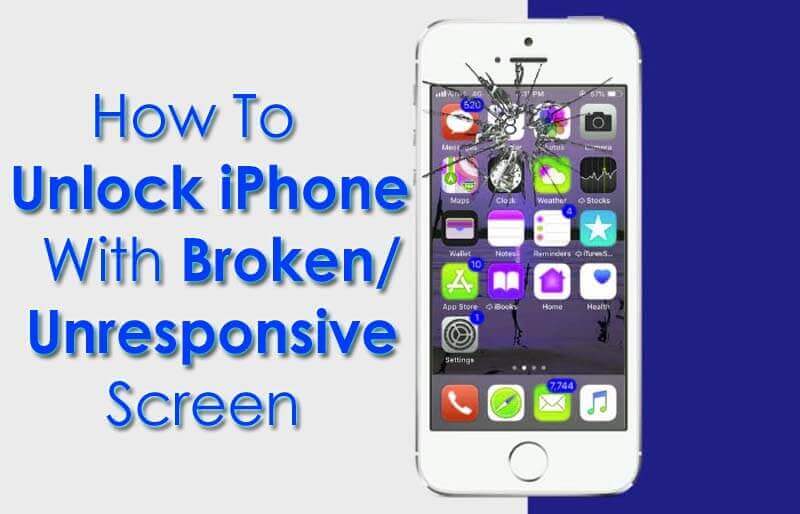 — And today, we'll be looking at how to unlock iPhone with unresponsive screen. So, read on to learn more about the different options for how to unlock your disabled iPhone, and you'll hopefully be back to using your iPhone in no time!
How to Unlock iPhone with Unresponsive Screen — StarzSoft KeyPass
If you've been looking for ways to learn how to unlock iPhone with unresponsive screen, we're thrilled to announce that there's a simple solution that can help with all these requirements.
The StarzSoft KeyPass has been exclusively designed and published to help you factory reset iPhone without needing your Apple ID or iTunes details to hand: all you need is the iPhone itself, a computer, and a USB cable, and you're good to go!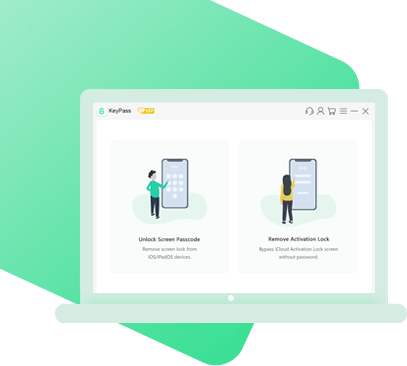 It can bypass iPhone lock screen without previous owner or password
It ensures 100% success rate for you to unlock your iPhone/iPad/iPod touch
Fast & easy to unlock your iPhone, no tech required
Supports all versions of iOS & iPad OS
Free trial is available for you!

Free Trial
100% Clean & Safe
1. Is StarzSoft KeyPass Reliable?
Is StarzSoft KeyPass reliable? This is an understandable concern, and many people doubt the efficacy of iPhone and iPhone unlocking tools. This skepticism is primarily due to the lack of updates for many iOS unlocking devices.
However, the StarzSoft KeyPass tool operates differently. Instead of being updated sporadically (or, in some cases, never), KeyPass is a new tool that offers excellent results for iPhone unlocking, which makes it valuable for use in many applications. As such, with this in mind, it offers far superior reliability than many other iPhone unlocking tools.
2. Using StarzSoft KeyPass To Unlock your Unresponsive iPhone
StarzSoft KeyPass is an incredibly versatile and simple tool. As such, you can use the tool to unlock your unresponsive iPhone in multiple scenarios without needing access to your Apple ID details.
Primarily, StarzSoft offers two iPhone unlocking modes: removing iCloud activation locks and unlocking screen passcodes. Regardless of which option you choose, the simple 4-step process to factory reset iPhone without Apple ID is as follows.
Step1: Download StarzSoft KeyPass directly from the developers' website and launch the tool. Luckily, KeyPass is completely free to download! Then, you simply need to select the appropriate unlocking option for your device.
Step2: Connect the device to the computer and launch the KeyPass. You can do so by using a USB cable between the computer and the iPhone.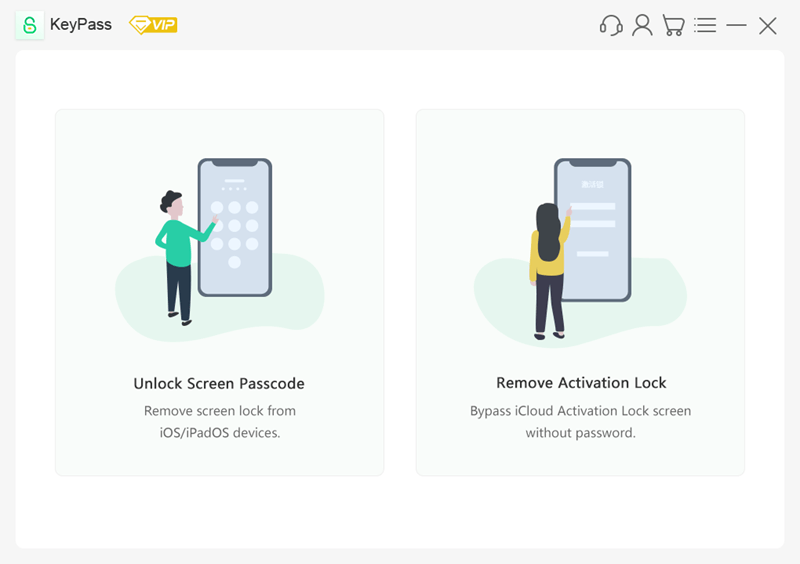 Step3: Click "Unlock Screen Passcode" and download the correct firmware.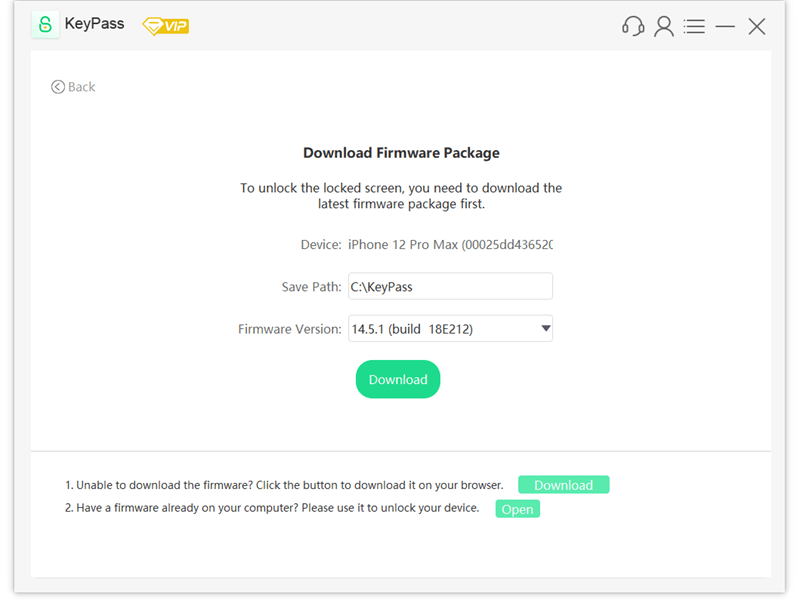 Step4: After downloading the firmware, start unlocking your device and finally succeed.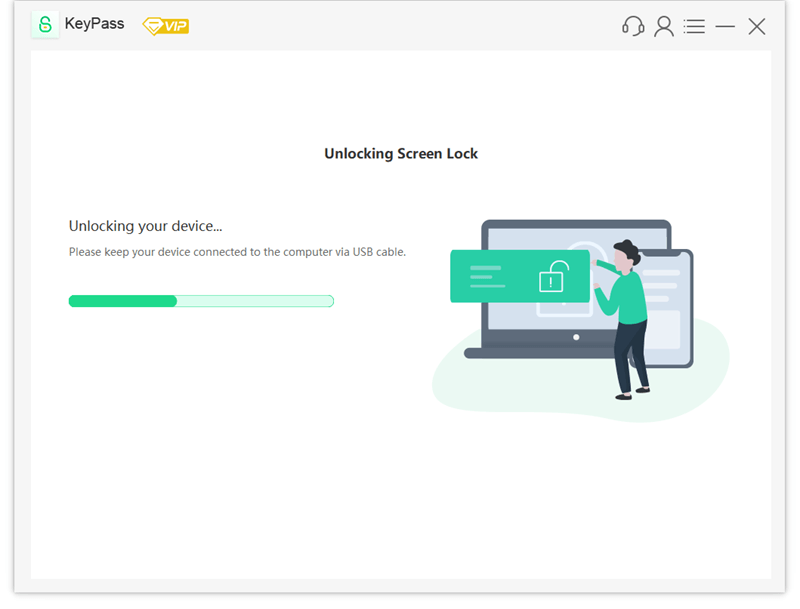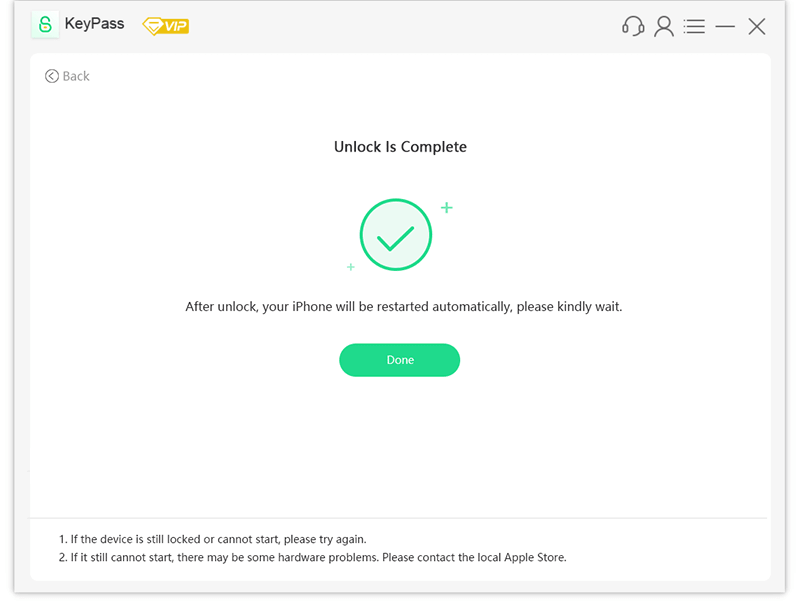 It will do most of this automatically, so you don't have to do any tedious software alterations or the like; just follow the instructions as prompted and you'll soon regain access to your device!
Other 5 Options for How to Unlock iPhone with Unresponsive Screen
1. Using iTunes
At this point, we've summarized how to use the StarzSoft KeyPass tool to unlock your iPhone – but are there any other options for how to factory reset your iPhone?
Another option that's popular and which doesn't require a password is to use iTunes to factory reset your iPhone. With iTunes, you are able to connect your iPhone to a computer and initiate a factory reset in this manner. Although the iTunes method is admittedly slightly more complex than some other methods, it's generally a very reliable method for how to factory reset iPhone devices, and so could be worth considering.
To factory reset your iPhone through iTunes,
Step1: Ensure your computer is running iTunes (this needs to be the latest version).
Step2: Launch iTunes on your computer at which point you should connect your iPhone device with a USB cable.
Now comes the slightly trickier part, but don't panic – it's not too complex. The exact buttons to press vary from device to device, depending on the model of your iPhone; you can find more about this from some of our other guides.
Step3: Start by putting your iPhone into recovery mode. Once you've pressed the relevant buttons, this should initiate the device to enter DFU mode.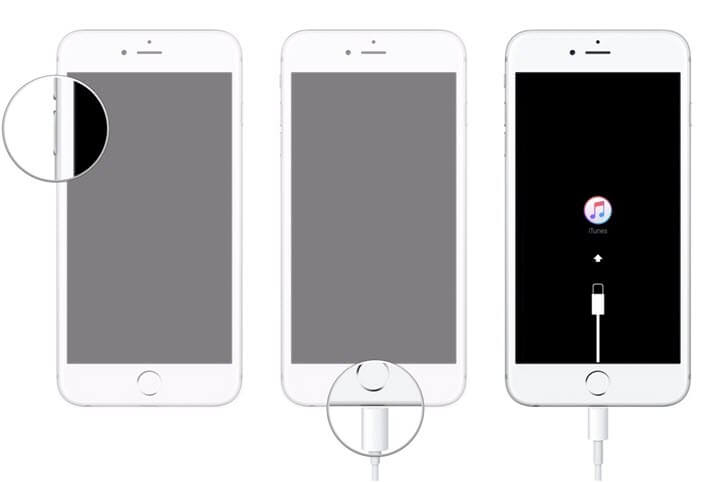 Step4: See a popup on your iTunes informing you that iTunes has located an iPhone in recovery mode. Here, you'll want to confirm "Restore iPhone".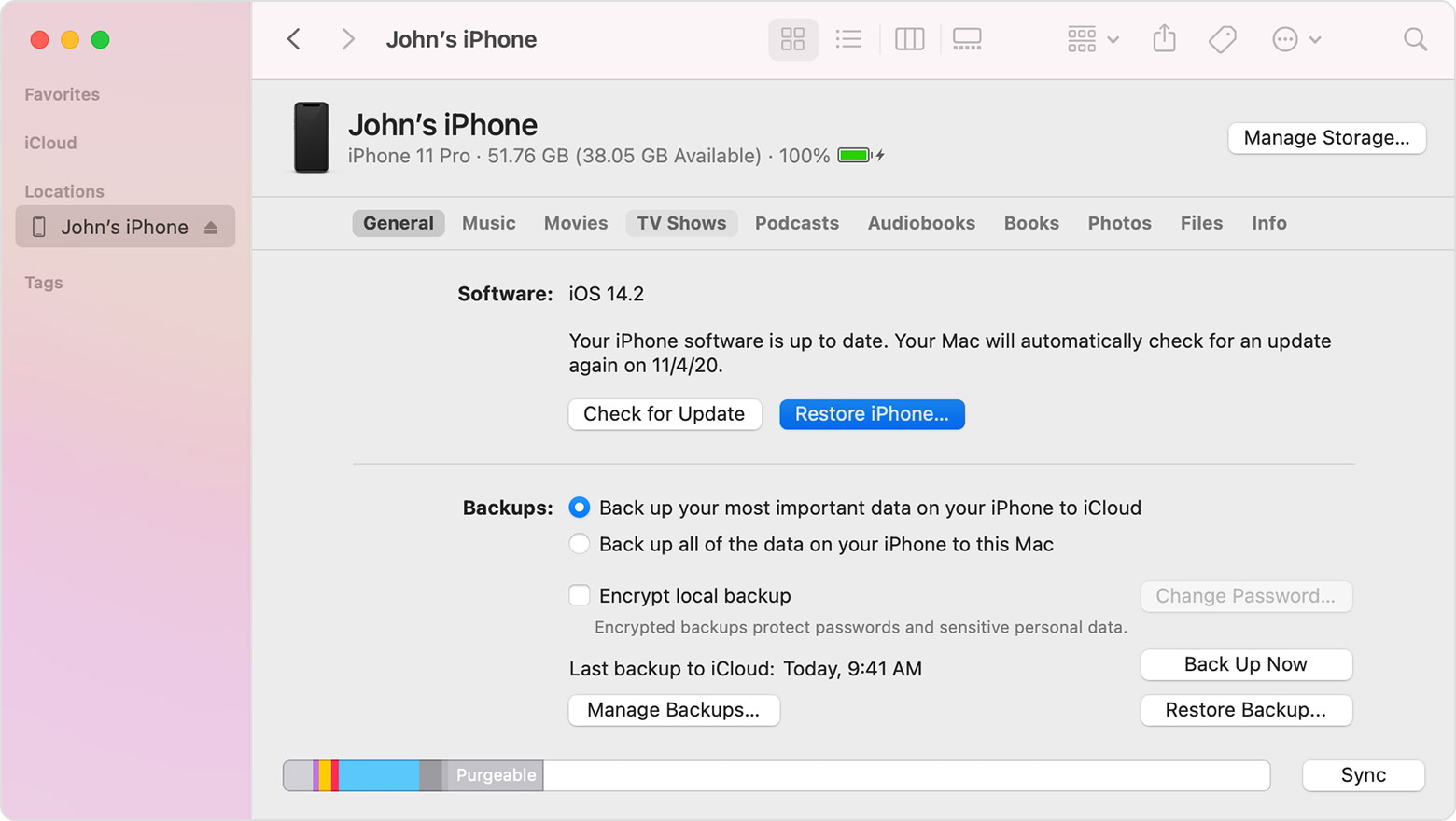 Your iPhone should now initiate the factory reset process and should be ready to restart again soon.
2. Using iCloud to Unlock Unresponsive iPhone Screens (Without Computer)
The iCloud method is one of the most popular alternatives to using StarzSoft KeyPass. Indeed, if you have forgotten your Apple ID, you can actually apply for a reminder or the option to reset your Apple ID password.
Step1: You can then reset your disabled iPad by heading to the iCloud website.
Step2: Then, simply select the "Find My" tab, find the relevant iPad device, and remove it from your iCloud account.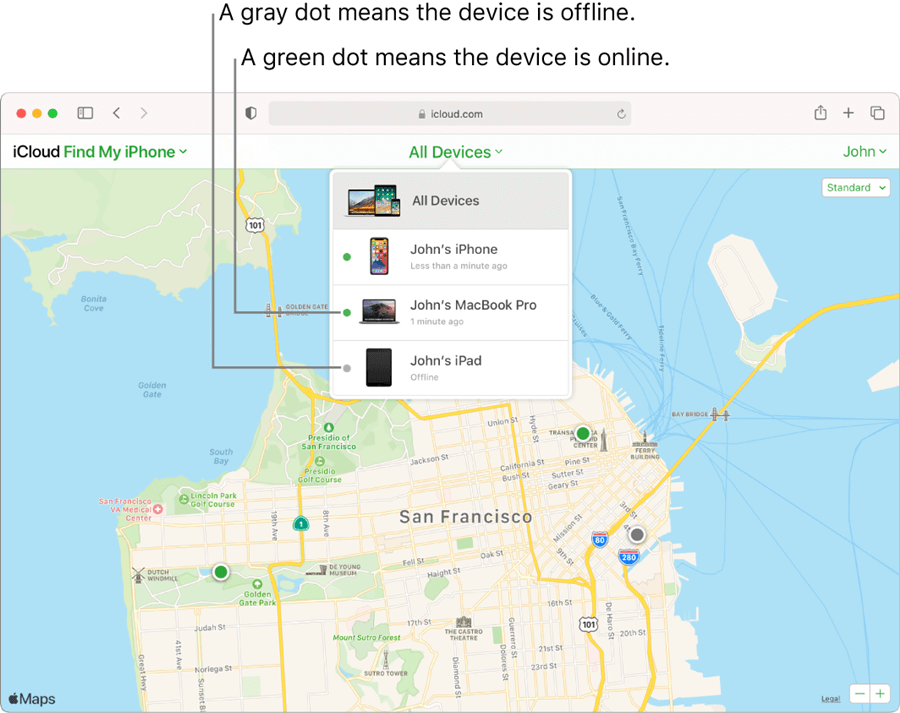 Step3: Click "Erase iPhone".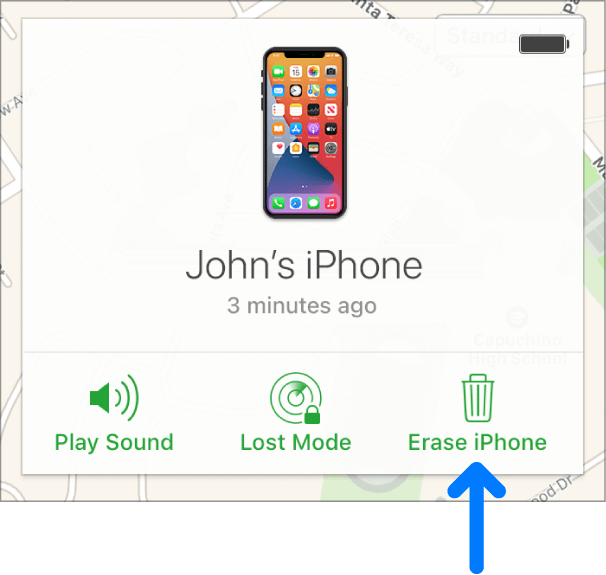 If the issue is that you have purchased the iPad from someone else, you can bypass the iCloud activation lock by asking them to complete this step on your behalf.
3. Try a Hard Reboot
Hard reboots work for a lot of issues with devices – it's that typical scenario of, "if it doesn't work, try turning it off and on." To hard reboot your iPhone device, you will need to choose the appropriate buttons.
For modern iPhone devices of iPhone 8 or later, this involves pressing volume up > volume down > and then holding the side button down.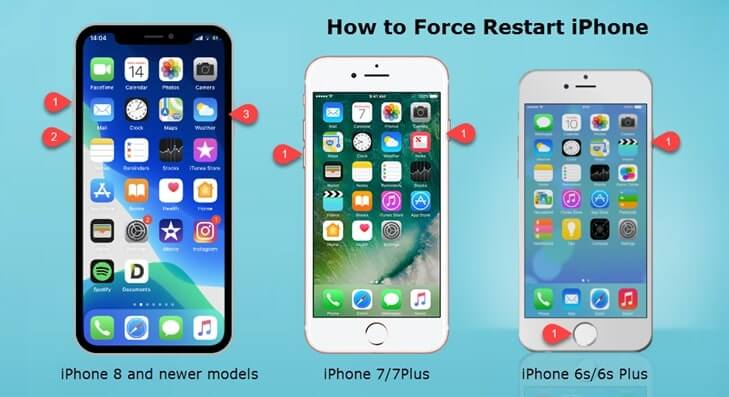 This should prompt the Apple logo to appear, during which time your device should allow a hard reboot.
4. Use Your Keyboard
Many modern Apple devices are unique in that they enable your device to connect to an external keyboard – and this offers a new opportunity for how to unlock your iPhone if the screen is unresponsive.
To unlock your iPhone with this method,
Step1: Use OTG to connect your iPhone to the keyboard.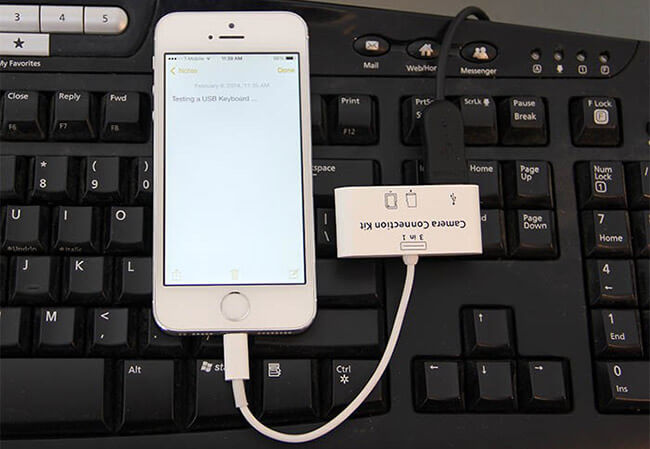 Step2: Then, press a button on the keyboard to prompt the iPhone to request a password.
Step3: Type the password in using your keyboard.
In some cases, this may resolve the issue of the iPhone being unresponsive. Sometimes, you may still need to reset your iPhone – but this does allow you to take a backup of your data first, which is the best way to learn how to unlock iPhone with unresponsive screen without losing data.
5. Ask Siri For Help
Until now, we've considered how to unlock iPhone with unresponsive screen without Siri, however, if the above methods haven't worked, you could consider using Siri to regain access to your unresponsive iPhone.
Step1: Press and hold "Home". Eventually, Siri will appear.
Step2: Request to "turn on voiceover". In some cases, simply bringing up Siri alone may be enough to help you regain access to your device. Or, in other cases, this will allow you to give Siri voiceover commands.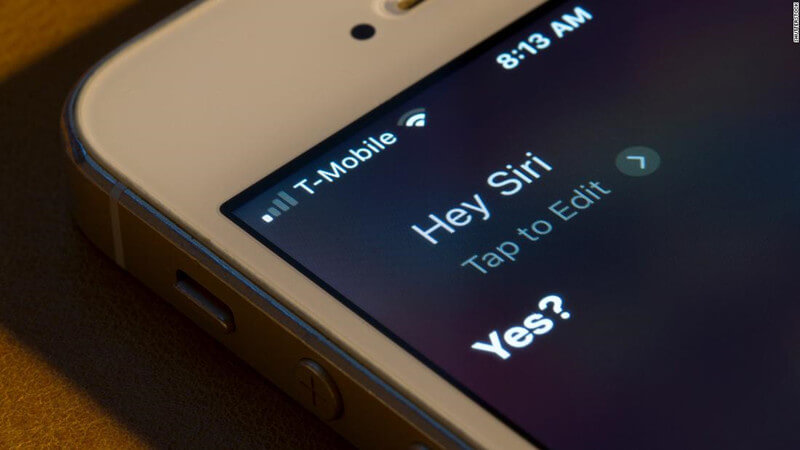 Step3: Return to the home screen and swipe the "Slide to Unlock" button, then see if this has re-engaged the screen.
Unfortunately, however, this may not be effective in some cases, at which point you will need to restart or otherwise reset your iPad device.
How to Unlock iPhone With Unresponsive Screen Without Losing Data: Is it Possible?
Have you have been looking for a way for how to unlock iPhone with unresponsive screen without losing data? If so, then unfortunately, you may be disappointed. A few methods, such as the Siri method or keyboard method we highlighted above, may be effective for unlocking your screen without losing any data. However, other methods requiring your device to be reset will likely result in the data being lost.
That's not to say that there isn't hope for your data, though! Following the reset, if you have a backup of the data (which is always a good habit to take), you can restore all of the data to the device after it's been wiped. Effectively, then, you won't lose any data at all!
You may like: Top 3 Ways to Unlock iPhone with Broken Screen
Conclusion
If you have been looking for ideas and advance on how to unlock iPhone with unresponsive screen, we've covered several scenarios today.
Plus, we've also looked at options for how to unlock iPhone with unresponsive screen without losing data and without having to use Siri – and hopefully, this will have given you some ideas for how to unlock your own iPhone device. There's plenty of options, after all, and these might just help you get back to normal.

Free Download

For Mac OS X 10.7 or Later
Secure Download