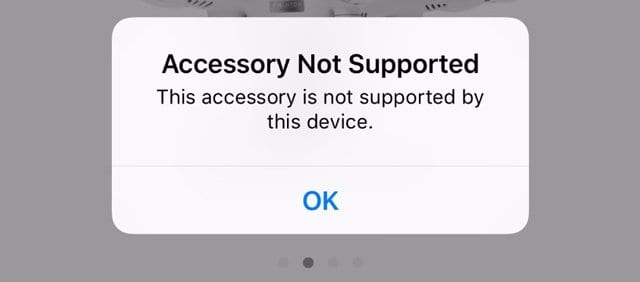 iPhone and iPad users like us often been hassled with "this accessory may not be supported" error. Even iPod touch users sometimes experience this issue. This issue is common with the users of iPhone 12, 11, 10 (X), 8 and 7. Since iPhones are designed with extremely customized technologies, if the cable or accessory which you have attached is not certified, this error "accessory not be supported" comes up.
Let's read further the probable reasons why you might be getting this error, and by the end of this article, you will even get quite a few workable and well-researched solutions which you can use to get rid of this error message.
Sometimes even if you are using an Apple accessory, "this accessory may not be supported" error may pop up due to the issues with the firmware for the new iOS 14 of iOS 13. Sometimes even the older firmware throws this error.
Why your iPhone/iPad says this particular accessory may not be supported?
"This accessory may not be supported" message usually means that something is not compatible with the accessory you are using and the iPad/iPhone you have attached it to. This error may appear after you have attached cable for charging, charger, lightning port, or sometime even software system.
Let's look at the possible reasons for why your iPhone says "This Accessory May Not Be Supported."
If your accessory is defective, broken, damaged, or not Apple-certified, then this "accessory not be supported" error message often comes up.
If the iPhone or iPad charger cable or lighting port is dirty and something is stuck into it like hair, grime, dirt, lint, small particles etc. even then this error comes up.
If your iPhone or iPad's software is not functioning properly, or is not compatible with the accessory which you are trying to use, even in such situations this error will pop up.
The iOS device which you are using has a dirty, broken or damaged connector or lightening port. If your charger hasn't been cleaned properly, broken or damaged, even then you will get this error message "accessory not supported" on the screen of your iPhone or iPad.
We would recommend you to follow the steps given below and diagnose the issue first. Once you have diagnosed the root cause, finding the fix will be easy. If you follow the steps mentioned below, then one of the steps will surely fix the issue of "this accessory may not be supported" error message.
How to fix this accessory not compatible issue on iPhone?
Now since we know the reasons why we get this "accessory not be supported" error message, let's look at the ways to fix it.
Unplug and plug back the lightning cable or the connector
The initial thing one must do when you check the iPhone error that says this particular accessory is not supported in the phone is to try reconnecting it.
Tap on the 'Dismiss' button. After that, you can pull your accessory out of your iPhone or iPad's lightning port. Reconnect the accessory and see how you can plug it back if there is any pop-up there.
When you get the messages like "This Accessory may not be supported" or "The device is not connected" kind of error messages on your iPhone or iPad, just try to connect it again. This will check the physical layer of troubleshooting to ensure that there is no loose connection etc. Many times, when you reconnect the accessory, you would see that the issue is resolved.
Make sure that your accessory is MFi-certified
Research shows that most customers who have complained about "This accessory may not be supported" pop-up errors, find it shortly after plugging in your iPhone or iPad into a power source. The device will refuse to be connected to the power source for charging the iDevice. If the charging cable that you are using or trying to use for charging the iPhone or iPad with is not MFi-certified, then the sophisticated OS of iPhone will throw an alert to safeguard your Apple device.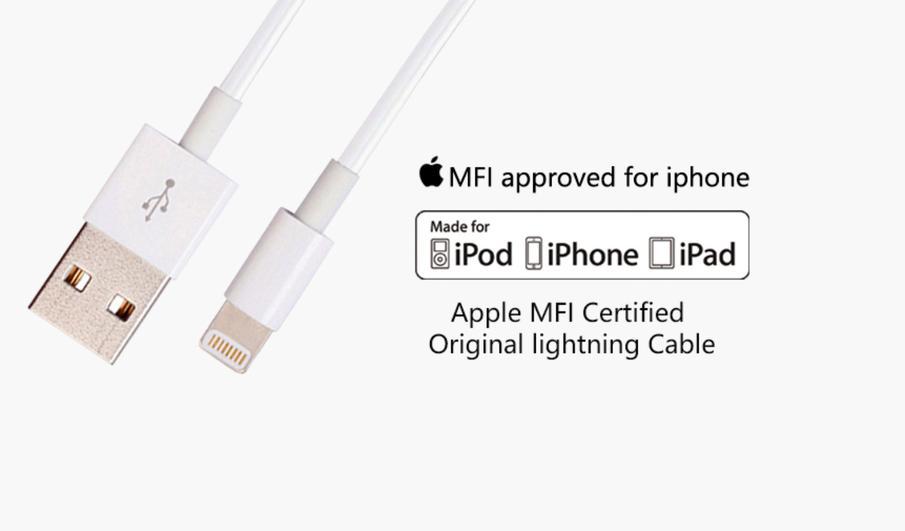 The software and iOS versions are designed in such a way that they only function properly when a certified accessory is connected.
There are charging cables which are available in at local gas stations, electrical equipment stores or stationary stores, some online portals. These on the dollar store are mostly not certified by MFi. They are substandard products made out of inexpensive materials. They may save you some money, however, in the long run will cause damage for the iPhone or iPad. They may by overheat your gadget, or the power distribution may be uneven making the phone's internal components taking the brunt of it.
Always recharge the iPhone or iPad by using the iPhone cable that came in the box along with it. Go to the local store for Apple, if you need extra chargers and accessories and always buy genuine Apple products for your Apple gadgets. If you are covered under the AppleCare, even exchange of accessories is hassle-free and less expensive.
Power cycle your idevice
Power-cycling like any other device is a very effective way to fix the software malfunctioning, background programs conflicting with each other or hanging the iPhone and issues like that. Switch off your iPhone or iPad and wait for 1-2 minutes. In fact, if you do this exercise once every week, you will see that most of your software glitch related issues are fixed. The performance of your iDevice too will improve manifolds.
After your iPhone is back on, when you connect the accessory again, you will not get the error message "this accessory may not be supported." This means that it was any software malfunction and you need not worry. If the issue still persists, then please try the very next stage.
Take a closer look at your accessory
"This accessory may not be supported" pop-up mostly appears when you are trying to connect cable for charging. Inspect closely lightning connection of the accessory. We mean that you need to check that accessory that plugs into the lightning port of iPhone. If there is any discoloration, chipping, fraying, then you need to get a new charging cable. Even original Apple accessories do get damaged after prolonged usage, or if not used properly.
Sometimes if you keep your charger along with other equipment in your hand-bag or drawer, it may rub against other stuff and get damaged. They might even get twisted and out-of-shape. Such lightning connector ends will not fit-in properly and throw errors like "the device is not connected".

Inspect the end for USB of the charger and if there is any dirt, threads, or other materials trapped in the end for USB, then clean it using an unused toothbrush. Using antistatic brush too is the best option for cleaning your charger.
Also try charging your phone with some other charger, and if it does not throw the same error, then we can conclude that the problem is with the charger. Sometimes if water or some liquid is spilled on the charger, it might stop functioning. So, ensure that you have eliminated all these possibilities.
Examine the iPhone's lightning port
Using a flashlight take look inside iPhone or iPad's lightning port. However, there is any debris, lint, or dirt stuck there, then clean it gently with a toothbrush and in all probability, the error message "this accessory may not be supported" will vanish.
Just blow gently into the lightning port and all the dirt and dust will come out making the connection seamless.
Update iOS on your iPhone
Always use the latest version of the iOS software and always install the new version whenever you get a notification to do it. All the product manufacturers send software patches for bug-fixing and it is important for the seamless functioning of your iPhone. First, go for the Settings, then go to General. Lastly, you need to go for Software Update. Next you can tap on "Download." This will install the latest software and will fix other issues of your iPhone too.
Complete A DFU restore on iPhone 
Even though it is highly unlikely to happen, but there might be a petite chance of a software problem of higher magnitude. DFU restore will eliminate that issue and help you to get rid of other issues too. Ensure that you take a back-up of all your files before restoring your iPhone.
To do this, you can also use some third-party tools like KeyPass. This tool helps restore your iPhone easily. But remember to backup your files before you do the restore.
Conclusion
We hope you enjoyed reading this article as much as we enjoyed compiling the fixes for you at one place. These quick fixes are tried and tested and can help you to get rid of the "accessory not supported" error message. Also always use a cache cleaner application and keep deleting the junk files inside your iDevice on a regular basis. Every web page you browse, every game you play, every message you leave through Facetime, uses these temporary files which get accumulated and hinder the performance of the phone. After you have learnt to fix this issue, you will have complete peace of mind with your iPhone or iPad.