Thinking about jailbreaking your iPhone on Windows? That's great. Jailbreaking has a lot of benefits and will give you more control over what is installed on your iPhone, but it isn't the easiest thing to do. It is a delicate process and if you don't follow the correct procedure, you might end up bricking your iPhone and it will be completely unusable.
Many people who are interested in jailbreaking discover methods that require them to use Ubuntu but fortunately, in this article, we'll be showing you a method that lets you jailbreak iPhone on Windows without Ubuntu. So, let's jump right in.
Requirements for Jailbreaking an iPhone on Windows
In order for you to jailbreak your iPhone on Windows, there are a few requirements that you must meet for our method to work. These requirements are:
Must be using a computer with Windows 7/8/8.1/10 installed (32-bit and 64-bit both work)
You will need to have a USB memory stick with at least 50MB of available storage
For anyone who has an iPhone 5S, we'd recommend that you jailbreak your device using a Mac computer instead. This is because many users experience technical difficulties when they try to jailbreak an iPhone 5S on a Windows computer.
Jailbreaking an iPhone with StarzSoft KeyPass
When it comes to jailbreaking your iPhone the tool that we're going to be showing you is StarzSoft KeyPass. This software isn't designed specifically for iOS jailbreaking, rather it is for unlocking an iCloud Activation Lock.
However, the method that StarzSoft KeyPass uses for this involves jailbreaking the device, making it perfect for what we want to do. Follow these steps:
Step 1 – First you will need to download and install the StarzSoft KeyPass software on your computer, so do that now.
Step 2 – Use a lightning cable to connect your iPhone, launch the program, and select the Unlock iCloud Activation Lock feature.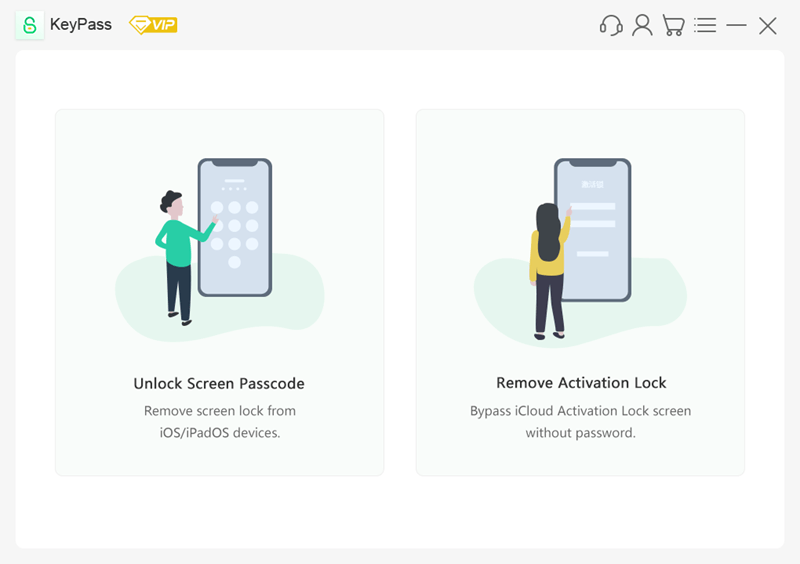 Step 3 – Check the box to agree to the Terms of Use and click Start.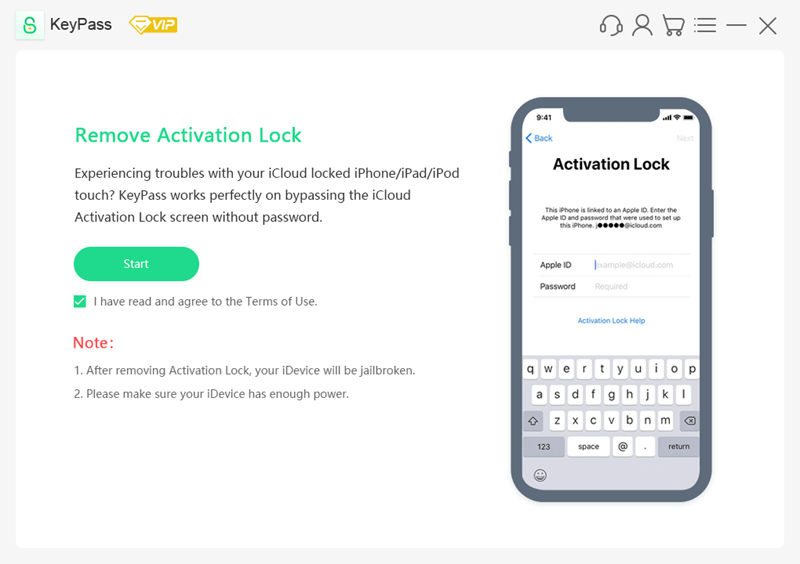 Step 4 – The jailbreaking software will then be downloaded. Afterwards, plug in a USB flash drive with plenty of free storage and click the Next button.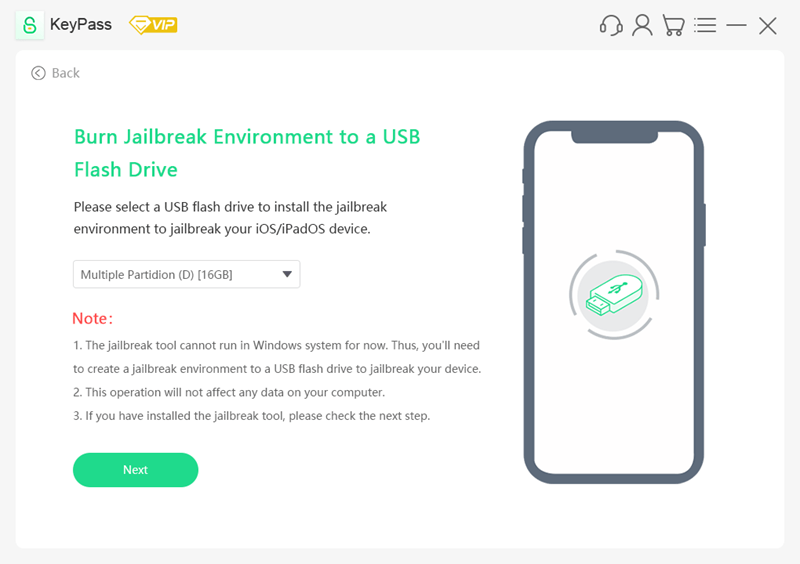 Step 5 – You'll receive a warning that the USB flash drive will be wiped. Back up any data on the flash drive if you don't want to lose anything, then click Yes to continue.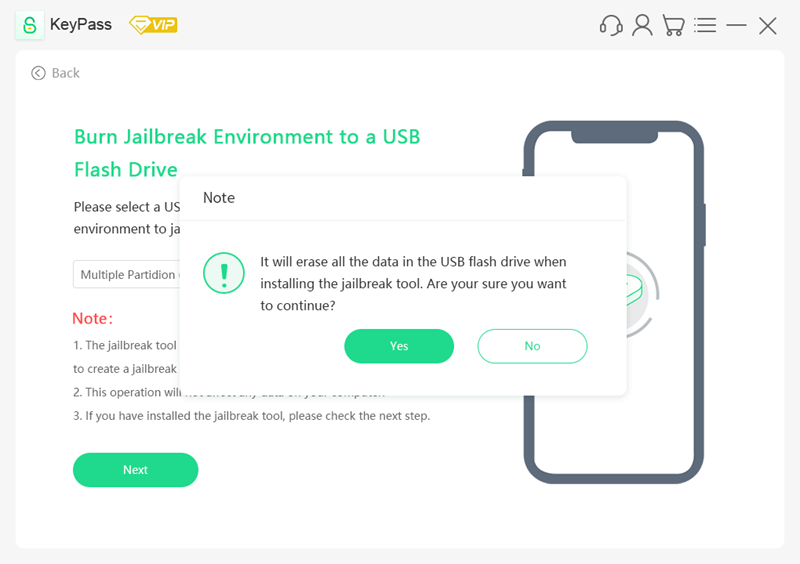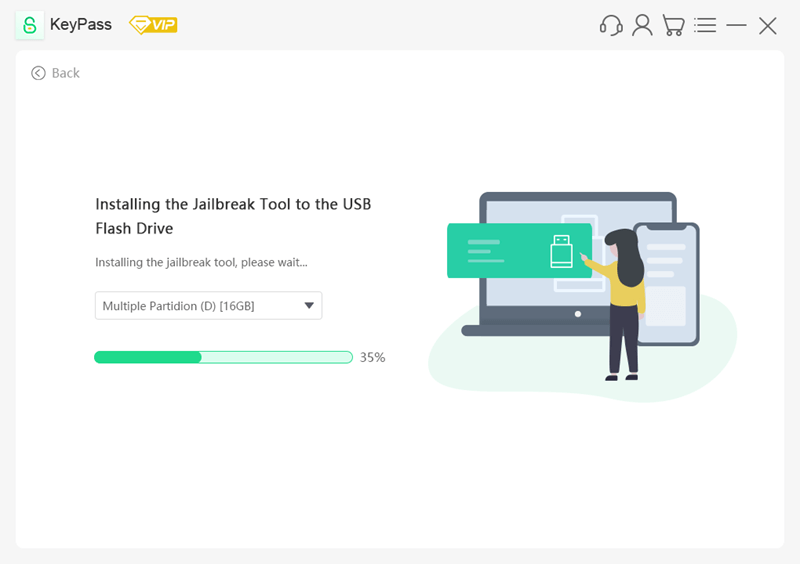 Step 6 – After the flash drive is prepared with the jailbreaking software a QR code will appear. Scan this QR code with your iPhone to open a guide for the remaining steps.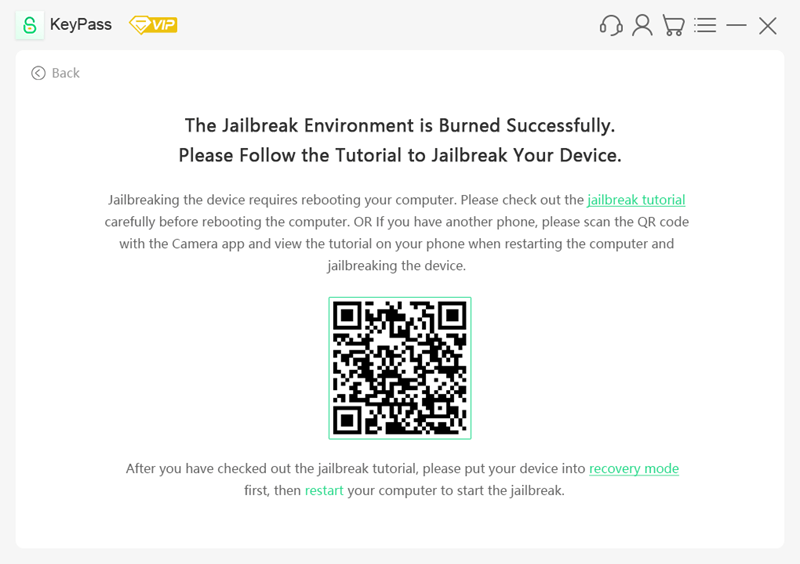 Step 7 – Next, you need to put your iPhone into Recovery Mode by clicking "recovery mode" on the software. Then turn off your computer then turn it back on and repeatedly press F12 as it loads to open the boot menu.
Note: F12 works for most computers although your manufacturer may use a different key, so you will have to look this up beforehand.
| Boot Menu Key | Desktop Brand | Laptop Brand | Motherboard Brand |
| --- | --- | --- | --- |
| ESC | Dell | ASUS, Sony | MAXSUN, UNIKA, SUPOX, Spark, SOYO, EPOX, UNIKA, Jetway, J&W, Colorful, ECS, SOYO, FOXCONN |
| F8 | ASUS, BenQ | | ASUS, YESTON, J&W |
| F9 | | HP, BenQ | BIOSTAR, GUANMING |
| F10 | | | ASL |
| F11 | | MSI | MSI, ASRock, ONDA, Colorful,ECS, Gamen, Topstar |
| F12 | Lenovo, HP, Acer, Hasee, eFound, THTF, Haier | Thinkpad, Dell, Lenovo, TOSHIBA, Samsung, IBM, Acer, Hasee, Haier,eFound, THTF, GIGABYTE, Gateway, eMachines | GIGABYTE, Intel, Cthim, SOYO, FOXCONN, Gamen, Topstar |
Step 8 – Once in the boot menu, select your USB device and your computer will then boot.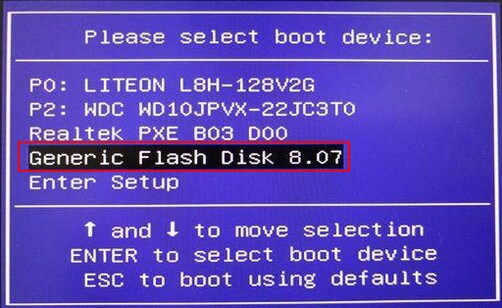 Step 9 – In the jailbreaking software's main menu, enter Checkra1n by pressing the keys Alt + F2 at the same time.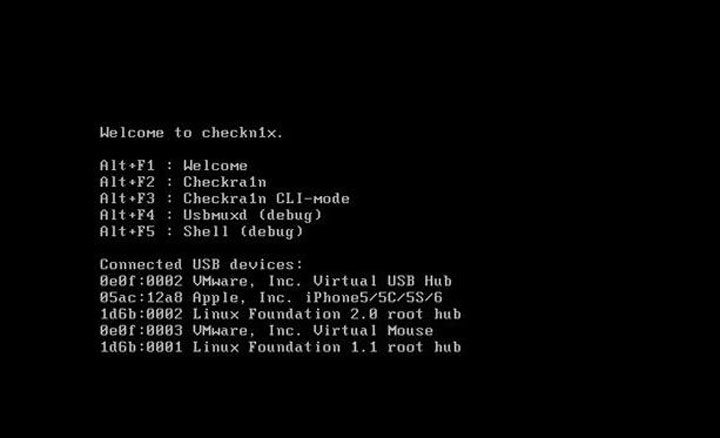 Step 10 – Next, select Options with the arrow keys and press Enter, then enable Allow untested iOS/iPadOS/tvOS versions in the same way.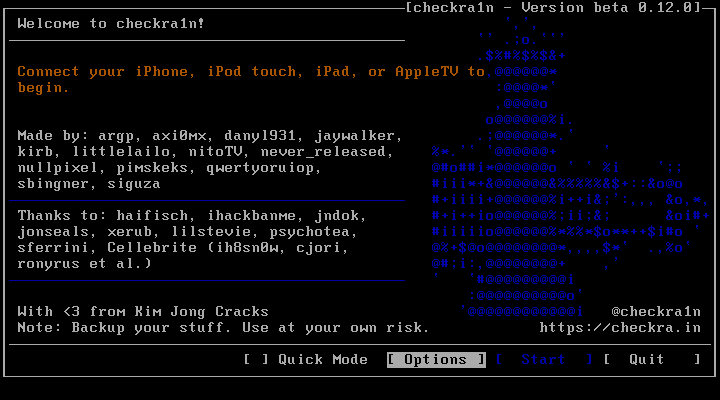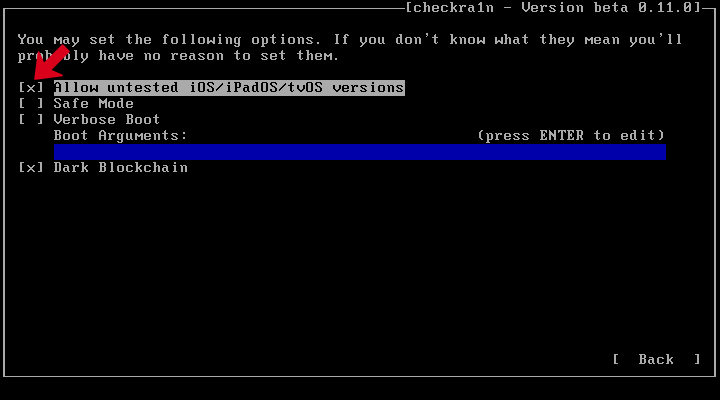 If you have a newer iPhone (iPhone 8 and later), you need to enable both Allow untested iOS/iPadOS/tvOS versions and Skip A11 BPR check options.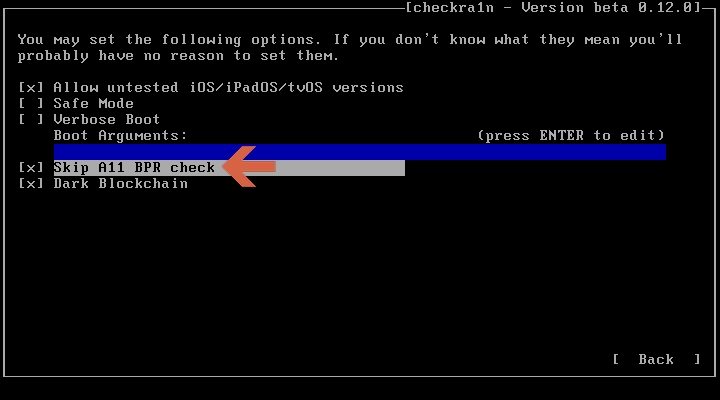 Step 11 – Press the Back button and then select Start and the jailbreaking process will begin.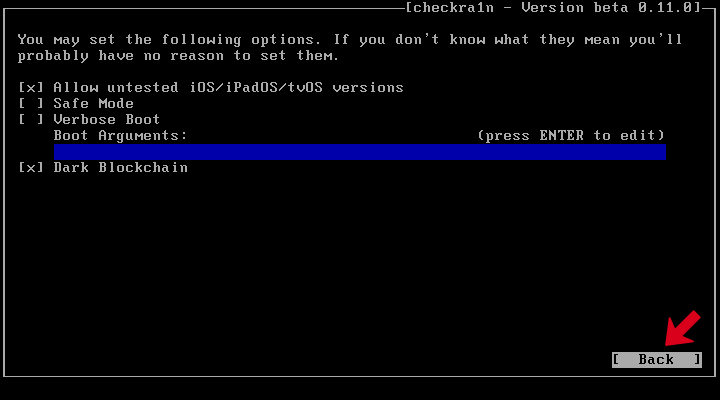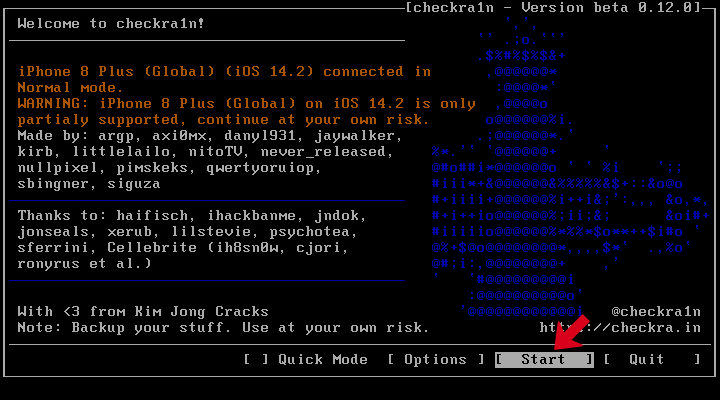 Step 12 – Press Next as you follow the instructions that appear on your screen.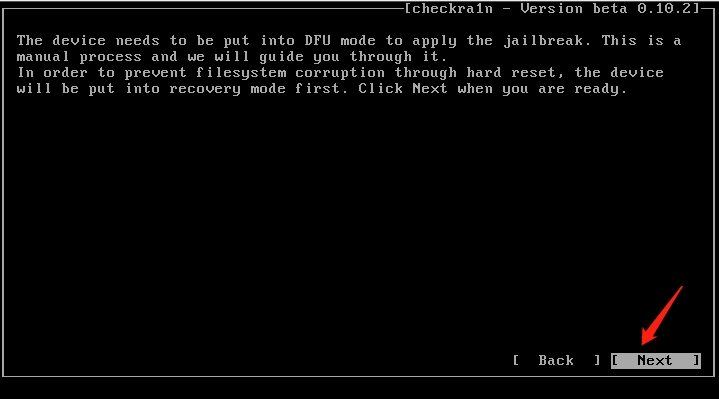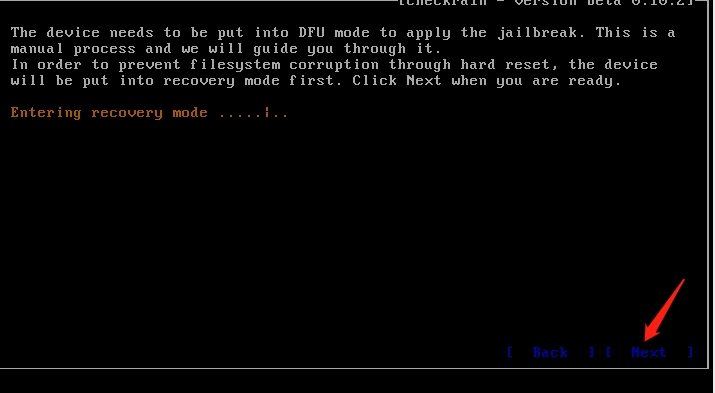 You will eventually be shown how to put your iPhone into DFU Mode, press Start to follow the instruction it shows to get your iPhone into DFU mode.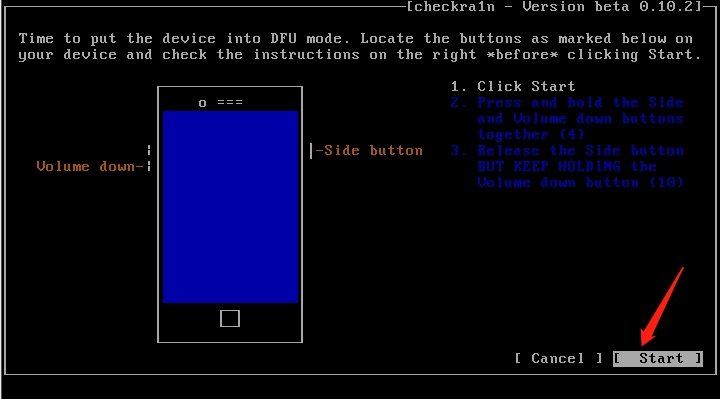 Once your iPhone is in DFU mode, the software will start to jailbreak.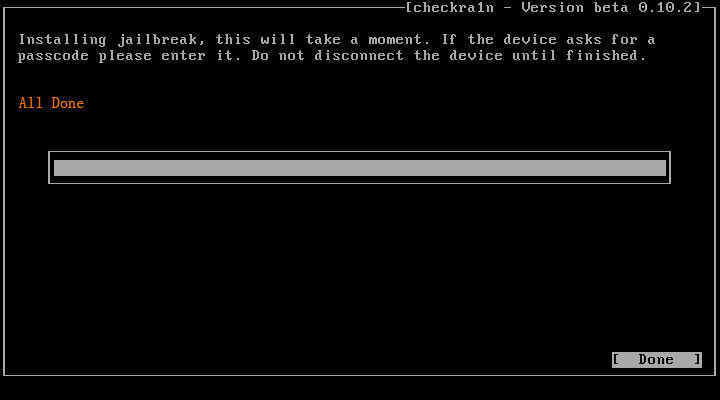 After your iPhone has been jailbroken, simply exit the jailbreaking menu by pressing Alt + F5, then typing "reboot" and pressing Enter. You computer will restart automatically.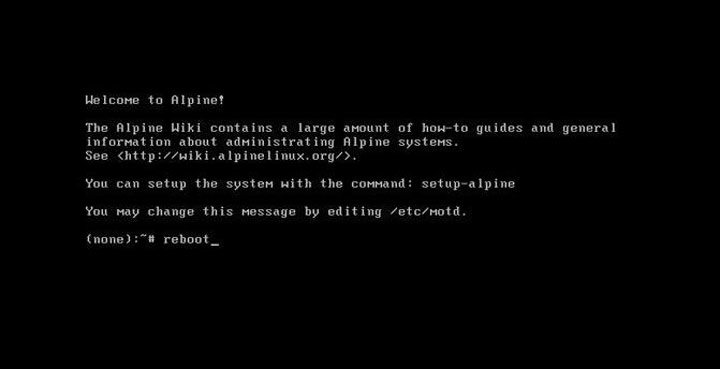 Once your computer restart, open StarzSoft KeyPass to remove iCloud Activation Lock within a few clicks!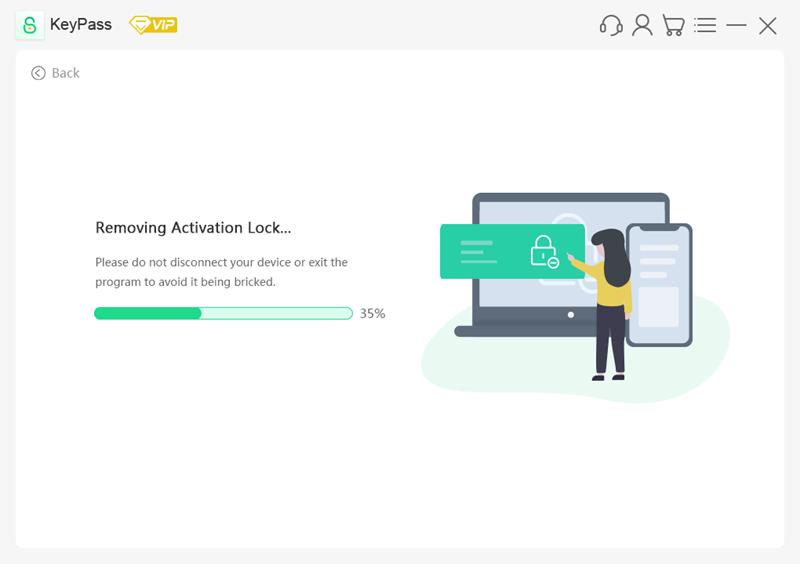 There are a lot of steps to this method but it is an effective way of jailbreaking any iOS device without the help of Ubuntu. While you will find simpler solutions, as long as you follow these steps correctly you won't have any problems with it.
Conclusion
There you have it: the best way to jailbreak iPhone on Windows without Ubuntu. Using software like StarzSoft KeyPass ensures that you get the results you're hoping for.
Remember that you will have to accept the risks of jailbreaking no matter what type of solution you use, although these specialised software solutions are less likely to result in user error. After using this method, you'll have much more control over your iPhone and will be able to install a wider range of applications.