Adobe Acrobat has been a popular solution for handling PDFs for a long time. It comes with a professional document editor as well as lots of other useful abilities. But the program is far from perfect and since it has numerous flaws, there's plenty of reasons to consider an alternative to Adobe Acrobat.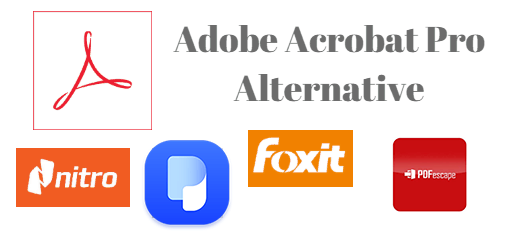 Part 1. Why You Want an Adobe Acrobat Alternative?
If you don't already know what it is about Adobe Acrobat which makes it a worse than average software, here are some key disadvantages that everyone must know about.
All Adobe software, including Adobe Acrobat, uses a lot of computer resources and can slow your PC/Mac down
This program can be overwhelming for users who aren't that experienced, making it difficult for them to find and use features
Adobe Acrobat does not offer support for ePub, a popular eBook format
A high number of users report that due to the high resource usage, Adobe Acrobat causes computers to slow down when opening PDF files and sometimes crash
Now that all of these downsides are clear in your mind, it should be easier to comprehend why an Adobe Acrobat alternative is appropriate.
Part 2. Top 4 Adobe Acrobat Alternatives
Without further ado, let's jump into the 4 best alternatives to Adobe Acrobat that are worth taking the time to try out.
1
Foxit PhantomPDF
Price: $129+
Kicking things off is Foxit PhantomPDF. As a PDF editor, this alternative to Adobe Acrobat may seem plain or underwhelming, but it does come with a lot of great features.
Its PDF editor is fairly standard when other solutions are considered, but it lets users do a few notable things. Headers and footers can have page numbers added to them, watermarks can be removed or implemented, and pages can be reorganised in a swift manner.
+ POSITIVES
Creates/edits PDF files that include accessible forms
PDFs can be stored in cloud storage for on-the-go access
Turn paper documents into exact PDF copies that can be edited
Sharing PDFs with clients or co-workers is quick and easy
– NEGATIVES
Primarily designed for business use, not personal use
The free version has lots of limits
Buying a license is incredibly expensive ($129 is at the lower end!)
2
Nitro Pro
Price: $159+
This next alternative is Nitro Pro and a lot of office workers will already be familiar with what this software is. Nitro Pro's features extend beyond a basic PDF editor and make your life easier when it comes to managing PDFs.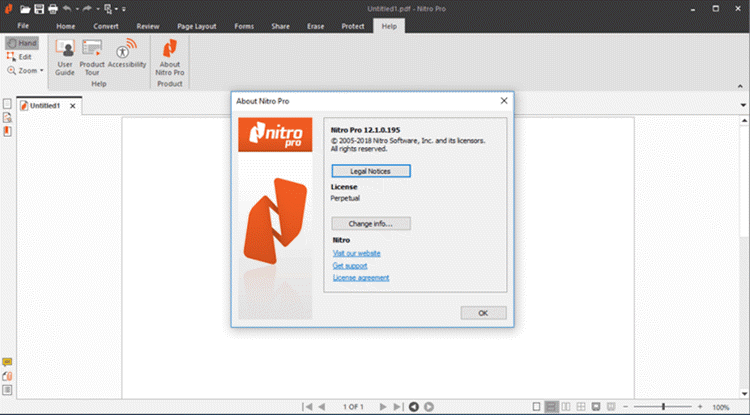 By converting paper documents into a digital PDF, you can organise files so much better and making changes to the documents is quicker too. A free version of this software is available but it does have some limits, so to use Nitro Pro permanently an expensive license will be required.
+ POSITIVES
Basic and minimalist user interface similar to Microsoft Office
Multiple PDFs can be combined as one and edited
PDFs can be converted to Word, Excel, images, and more formats
Has a cloud storage system to make sharing documents effortless
OCR feature is provided to convert paper files to a digital format
– NEGATIVES
OCR features are always great, but Nitro Pro's OCR is sometimes faulty
Costing over $159, this isn't an affordable alternative to Adobe Acrobat
3
PDF WIZ
Price: Free
Beyond any shadow of a doubt, PDF WIZ is the main alternative to Adobe Acrobat which we suggest you switch to. As a toolkit, there are various features like converting PDF to Word, and vice versa, as well as being able to split up or combine PDFs.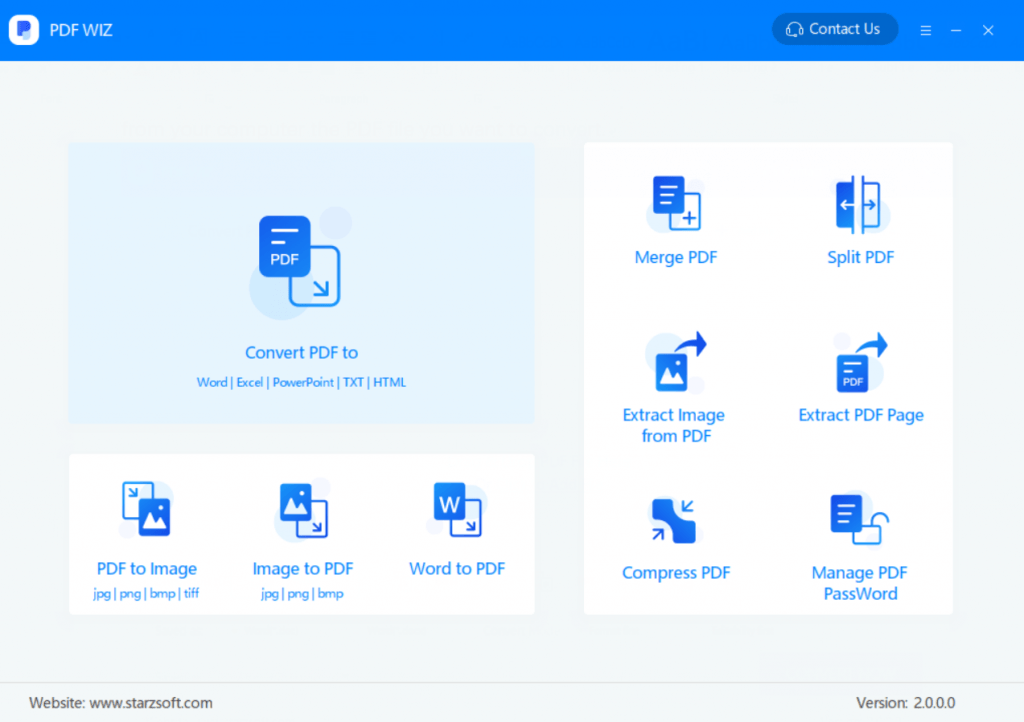 Big PDFs can fill up valuable storage space but with PDF WIZ, the compressor feature reduces the file size significantly without impacting the document's quality. Moving on to the PDF extraction features – individual pages and photos can be taken out of a document.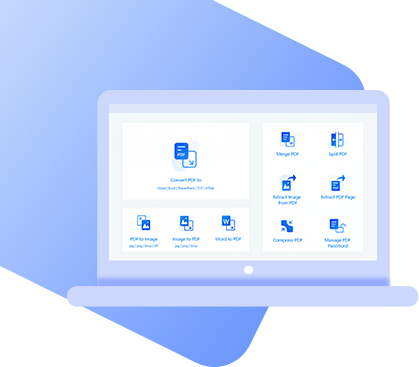 Free and it's easy to use all of the PDF tools
Brings many useful PDF tools into a single program
Users can remove PDF password protection (or add it)
Selectively extract pages and images from a PDF
Simple, modern, and minimalist interface adds to the program's ease of use
Even if we disregard most of the PDF WIZ features and just consider the basic conversion features, PDF WIZ is amazing. Why? Because it's completely free and there are no features blocked with a paywall. If you take all of this into account then there's no doubt that PDF WIZ is the best alternative.
4
PDFescape
Price: $2.99/month
Last on the list is PDFescape, another interesting Adobe Acrobat alternative. Users can use the online tools or if they're looking for more, the desktop application also works. Although PDFescape is free for the most part, it does prevent users from accessing all the feature with minimal limitations until they pay for a subscription. That said, subscriptions start at just $2.99/month.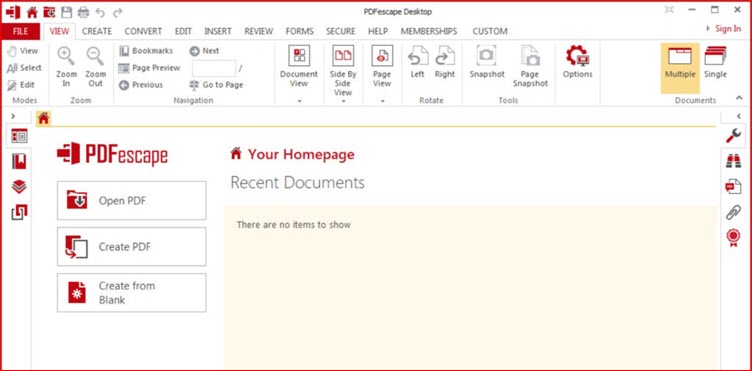 To be fair a free user does have some restrictions. PDFs can have a maximum of 100 pages and 10MB file size, and some ads are displayed. However, remember that most PDFs aren't going to exceed these limits anyways and for a free tool, nowadays we expect that some ads are shown anyway.
Back to the core of PDFescape: the desktop version's arsenal of tools is vaster than the online platform. Other documents can be printed as PDF format, advanced PDF forms can be added to documents, headers/footers and watermarks can be added or edited, and a compressor that is similar to PDF WIZ's is included too.
+ POSITIVES
Available as a website toolbox or a desktop application
Isn't just a PDF viewer; includes editing, password protection, and form features
Very simple to use with no room for error
Provides an online toolbox for on-the-go work, and a desktop toolbox
Compared to other paid PDF tools, PDFescape is affordable
– NEGATIVES
Free version has ads

User experience is not good as the above tools
Conclusion
Now you can understand not only why Adobe Acrobat is an unsuitable software choice for PDFs, but why you need an Adobe Acrobat alternative. For a simple, smooth-running, and inclusive toolkit, use PDF WIZ. All of the features it has to offer, not to mention the fact that it's free, make it a definite recommendation from us!