PDF tools aren't scarce these days and whatever you want to do with a PDF document, there's most likely a tool out there that you can use. One tool that has caught our attention recently was Bullzip PDF Printer and with it, you are given the capability to print documents from various formats as PDF documents.
This might seem like an obscure concept, but it means people can take their files and create presentable documents out of them. After all, PDF is the best format for presenting documents in a readable way.
Back to Bullzip PDF Printer, we've had users questioning how good of a tool it is and thus, we're going to review it.
Part 1. Bullzip PDF Printer Review
Right off the bat, what is Bullzip PDF Printer? In basic terms, it's a virtual printer that you install on your computer. After you open a document, which could be almost any type of document (for example, Microsoft Word or a Notepad file), you'll be able to "print" it.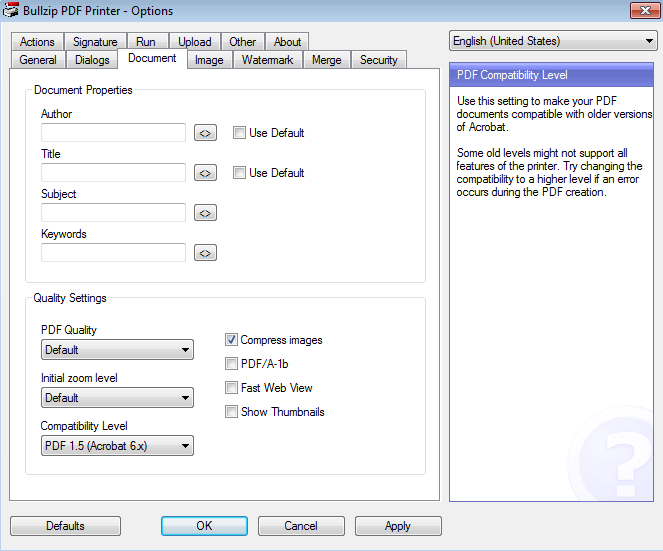 But by printing a document with Bullzip PDF Printer, you're not actually printing a physical copy – you're creating it as a PDF file instead. There are pros and cons of this tool and first, we're going to list the main features it offers:
Can be used to convert virtually any document to PDF
PDF files can have password protection added to them upon printing
Includes various quality settings (lower quality means lower file size, and vice versa)
You can add a watermark to the PDF when printing
Most of these features are pretty standard for a basic PDF tool, but that shouldn't take away from Bullzip PDF Printer being handy. The next thing we want to look at is the cons that come with it.
Cons of Bullzip PDF Printer
PDF files that are created can't be searched and will require Ghostscript 9.10 or later
When printing a PDF, the suggested filename uses the original filename twice instead of only once (renaming this takes unnecessary time)
Performance
For this last part of the Bullzip PDF Printer review, our focus will be on how well it performs. To quickly summarise the most important points, here's what we got out of the performance review.
● Bullzip PDF Printer does not have a lot of functionality and is only suitable for printing documents as PDF
● With the quality options, it's possible to print PDFs that are suited for a specific device (e.g. you can print a PDF specifically to be printed or as an eBook)
● Conversion speeds are somewhat average when compared to other PDF tools
● PDF files that are created with this tool are noticeably larger than others
● Security features were made a priority and are a nice bonus
● Uninstalling this tool after it is no longer required is very straightforward (not stubborn to remove)
Part 2. Top 2 Alternatives to Bullzip PDF Printer
Moving away from Bullzip PDF Printer, it might not be what you're looking for. Perhaps it's missing some key features or it doesn't have an interface you like the look of. Whatever the reason is, try using an alternative like one of the ones we've listed below.
1
PDF WIZ
One of the PDF toolkits that we constantly recommend (and for good reasons) is PDF WIZ. It's at the top of the list and has a reputation as one of the best multi-purpose PDF tools currently available. Unlike similar tools, you aren't going to be bound by a price tag since it's free. Better yet, it doesn't limit you until you've bought an upgraded license or anything like that.
What we find great about PDF WIZ is that it's not a single function tool. It's capable of PDF conversions, password management, and it has several other abilities that office workers find to be incredibly helpful.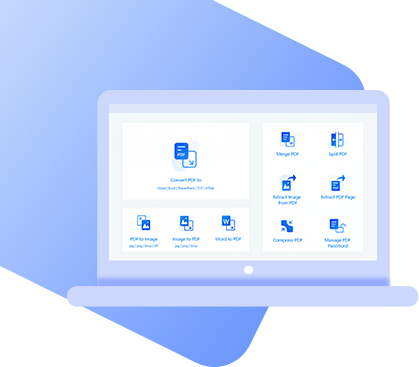 Convert PDF documents into other formats (Word, PowerPoint, Images, and others)
Convert a collection of images into a PDF file
Selectively convert files by specifying a page range to have converted
Export images and pages from PDF documents
Add encryption to PDFs for additional security, or remove encryption without the password
Split up a PDF or merge PDFs together
These features are a great indicator of PDF WIZ being effective in various ways. Since this toolkit is free, we highly recommend that users who want a Bullzip PDF Printer alternative try this out instead.
2
PDFCreator
If neither Bullzip PDF Printer or PDF WIZ is the type of tool you want, there is one more option you can try. This option is PDFCreator and as you might guess from the name, it lets you create PDFs. Just like PDF WIZ, PDFCreator is free but it also has a Pro version which requires payment.
Users can create PDF files from popular document formats and several image formats
For documents that require signatures, PDFCreator can be used to add digital signatures to your PDF files
Add different levels of PDF protection, including password protection that can either restrict all access or just editing
PDF files can be merged and the pages can be moved so that they're not jumbled up
Some of these features make PDFCreator an interesting piece of software, and there are a few similarities between this and PDF WIZ. However, we can't dismiss that it's limited due to there being a Pro version. This reason, among others, add to the list of cons.
Cons of PDFCreator
To get full access you must pay €13.90 for an annual Pro license
On the free version of PDFCreator there are ads displayed
Because there's a Pro version, the free version has a lot of restrictions
Conclusion
Now that you have a bit more information about Bullzip PDF Printer review, you can make an educated decision about whether that's the tool which will satisfy your needs. But based on the cons we've mentioned above, it might be worthwhile using an alternative.
On that note, we suggest that you use PDF WIZ. It has so many helpful features so that you don't need to install a lot of different tools – everything you need is in one place! Give this free toolkit a try and you won't regret it.