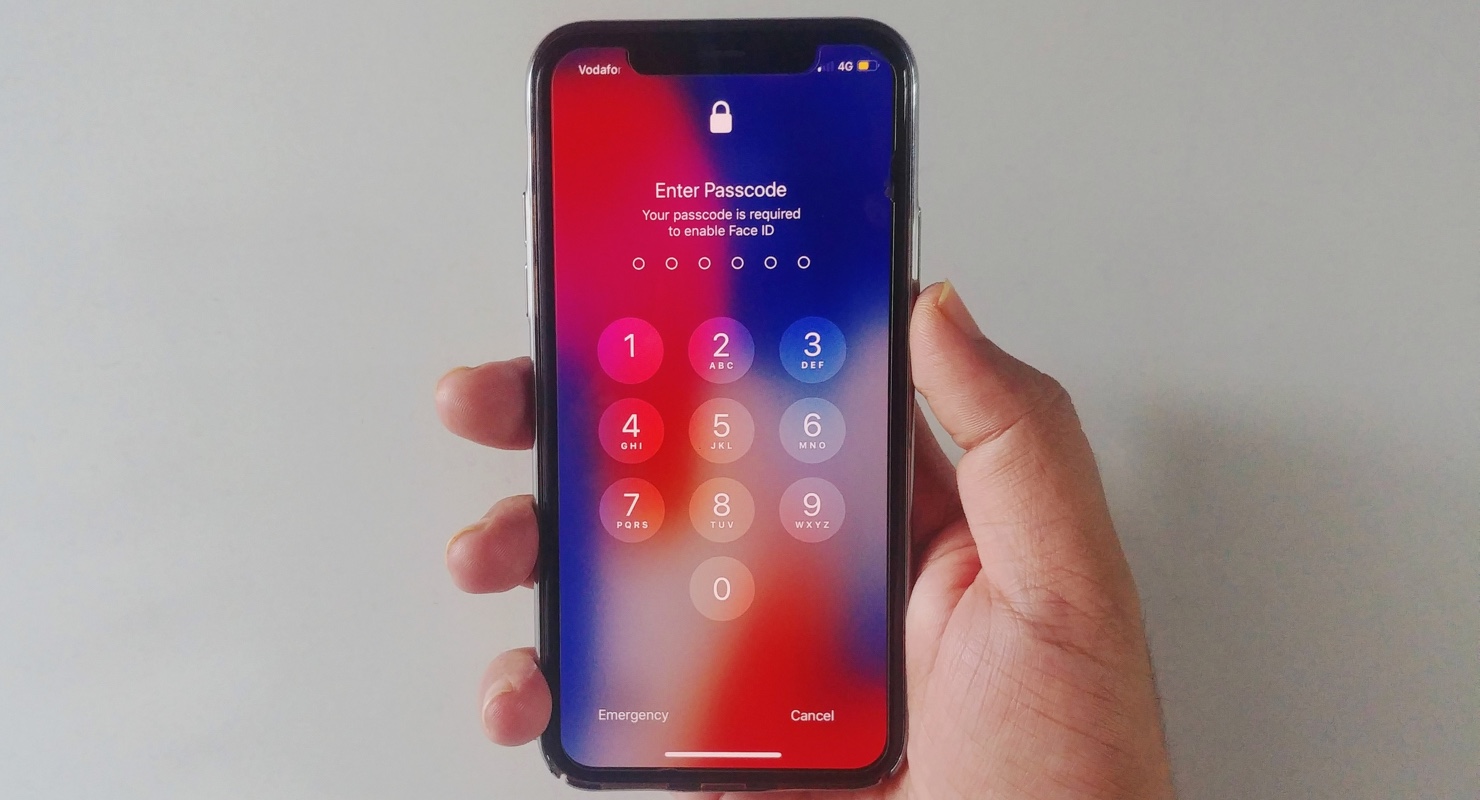 Did you make a mistake and forgot iPhone 13 passcode? Read our guide and learn about the best ways for you to handle this to unlock your iPhone.
Security experts recommend we use different passwords for all of our accounts, and this can make it different to remember every piece of login information. The same goes for iPhones – remember your passcode, especially after recently changing it, can be a struggle. This leads to many users encountering forgot iPhone passcode. Bypassing an iPhone passcode isn't easy either. Apple makes sure that bad people can't access stolen/lost phones and see someone else's data by making the only official solution a factory reset. For most people, this isn't viable and in this guide, we'll explain the top solutions.
Part 1. FAQs on "Forgot iPhone 13 Passcode"
1. What if I Enter Too Many Incorrect Passcode?
If you've been entering the wrong passcode multiple times, we highly recommend you stop immediately before your phone is forcibly locked. Depending on how many incorrect attempts you have, the locks are different:
6 wrong passcodes – iPhone disabled for 1 minute
7 wrong passcodes – iPhone disabled for 5 minutes
8 wrong passcodes – iPhone disabled for 15 minutes
9 wrong passcodes – iPhone disabled for 60 minutes
10 wrong passcodes – iPhone disabled until connected to iTunes
After 3-4 attempts, the best thing to do is put your phone away for a short while and try again later. This will prevent you from accidentally locking the device when you forgot passcode on iPhone.
2. Can I Unlock without Restore?
The official method from Apple when you forgot iPhone passcode is to do a restore. In other words, you will be restoring an iTunes backup that you had previously taken of your iPhone data.
Realistically, it's not possible to unlock your iPhone without losing data unless you have a backup available. The problem with this is that most people don't have the habit of taking regular backups of their iPhone so there's a high chance that you'll be losing data to some extent.
Part 2. What to Do When You Forgot iPhone 13 Passcode?
We've saved you the trouble of researching and below we've got three fantastic methods to bypass your lock screen if you forgot passcode on iPhone.
1. iTunes Recovery Mode
One method for getting passed a passcode is to use iTunes Recovery Mode. This sounds more technical than it is, and it's actually fairly straightforward.
Step 1 – Put your iPhone into Recovery Mode. The steps for doing this are different depending on your iOS device model, so check Apple's guidance.
Step 2 – Connect your iPhone to the computer and launch iTunes.
Step 3 – iTunes will prompt you to either "Restore" or "Update". Choose "Restore" if there is a recent backup available.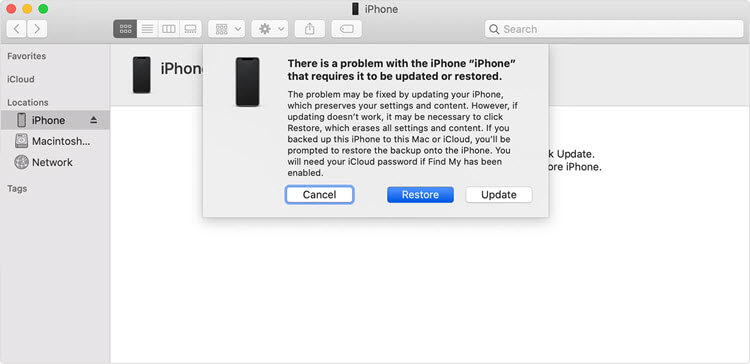 After using this iTunes feature you'll either have the backup restored or a fresh iOS installation. Either way, the passcode will be removed after this (although data loss is highly likely).
2. iCloud
Another way you can bypass the lock screen when you've forgot iPhone passcode is by doing a factory reset through the iCloud dashboard. Just like iTunes, this is going to wipe your iPhone but if you have an iCloud backup, you'll be able to restore it afterwards.
Step 1 – On a computer, go to iCloud.com and log in with your Apple ID.
Step 2 – Go to the "Find My iPhone" menu and choose your iPhone from the device list.
Step 3 – From the options, select "Erase iPhone".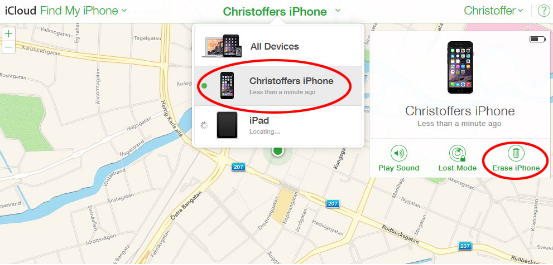 Step 4 – After the erase process is done you can set up your iPhone without the passcode.
Even though this feature is meant to be used as a security feature in case you lose an iOS device, it comes in handy in these situations too.
The final way of dealing with a forgot passcode on iPhone is with the help of third-party tools like Tenorshare 4uKey. Some of these tools will wipe your data so be cautious of this when you are unlocking your iPhone with 4uKey.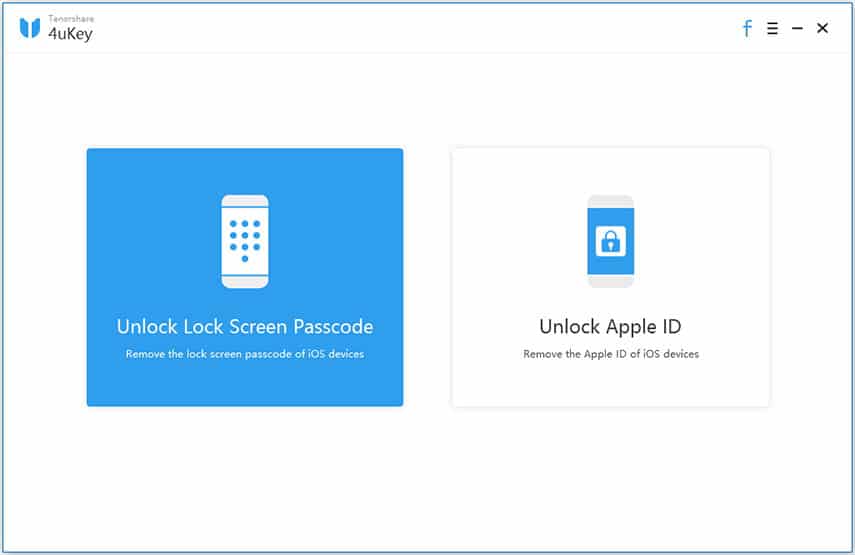 Step 1 – Install 4uKey on your PC and launch it to begin.
Step 2 – Connect your iPhone and press the "Start" button.
Step 3 – Make sure the correct device model and iOS version is selected, choose a download location, and press "Download".
Step 4 – After the firmware is downloaded, click "Start Unlock" and within a few minutes the passcode should be unlocked.
To reiterate what we said before, there's a high risk of your iPhone's data being wiped when you use 4uKey so if this is a concern you have, try taking an iPhone backup beforehand (if possible).
Part 4. After Restoring your iPhone
By this point, you should have been successful at unlocking your iPhone and removing the passcode you had forgotten. What's next? You've got a few options now:
1. Restore a backup from iTunes or iCloud so that your data wasn't completely lost
2. If a backup isn't available then set your iPhone up from factory state
3. Manually re-download all of your apps, iCloud photos, and the rest of the content that was saved on your iPhone before you forgot passcode on iPhone
Bonus: 5 Tips to Create Easy-to-Remember iPhone 13 Passcode
Now, when you go to set up a new password, it's important that you don't make the same mistake again and forgot iPhone passcode. To do this, we've got some tips that will help you to remember your password easily.
Use meaningful details that are important to you (like a great grandparent's nickname)
Replace vowels with numbers (this also enhances how secure your password is)
Use acronyms as your passwords
Always use a base word for creating passwords so that they are similar but not the same
Keep a hard copy of your password written down (but only for a short time, otherwise someone else may see the password!)
If you take these tips into account then you shouldn't be risking a forgotten password and losing access to your iPhone again.
Conclusion
That sums up all of the information you need to know when you have forgotten iPhone passcode and with the solutions we've provided above, you should have an easier time getting back into your iPhone. We think that Tenorshare 4uKey is an exceptional program for this job and we'd recommend you check it out first.
Data loss can be unavoidable in most cases but when you use a professional tool like this, there's a higher chance that you won't lose any data. In addition, if you change your passcode, use our tips so that you don't fall into the trap of forgetting it again!