Have you been looking for new ways to make the most of the Google Duo app on your PC device? While it can often seem a little unclear how to go about using the Google Duo app, there are countless opportunities for using this great tool on a PC device.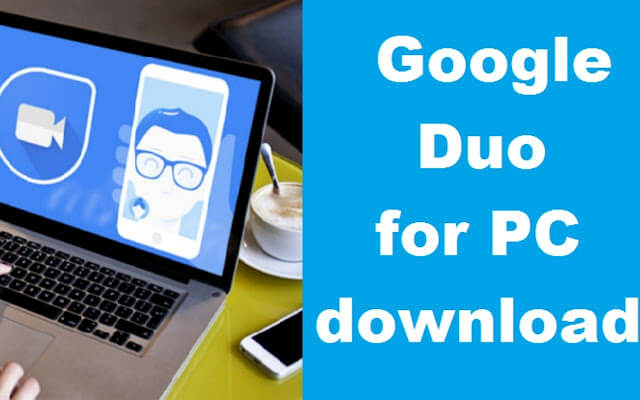 With this thought in mind, today, we're looking at some of the key features of the Google Duo on PC app; hopefully, this will enable you to find the most effective solutions for your own usage goals.
What is Google Duo?
Before we answer, how to use google duo on PC problems, we want to tell you something about "What is Google Duo". The Google Duo app is one of the most powerful and versatile video calling apps, allowing you to keep in touch with your friends, loved ones, colleagues, and staff easily through the platform.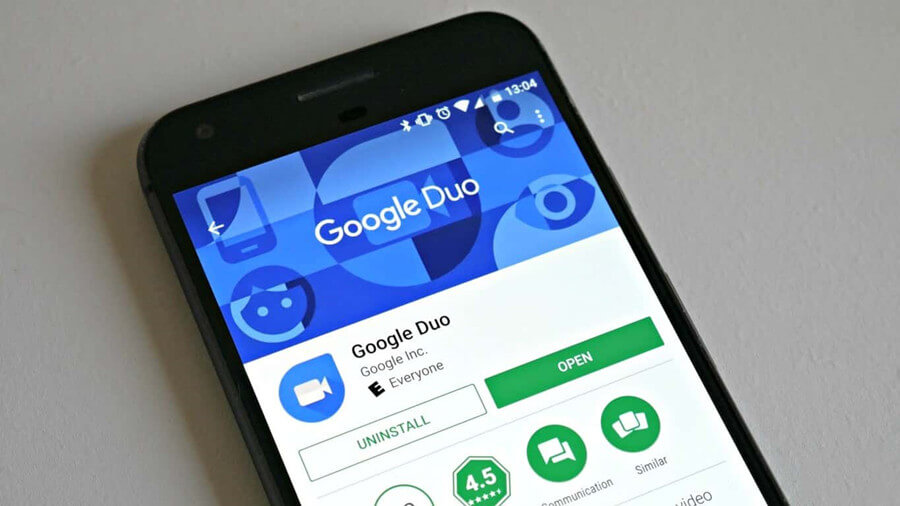 The app can also be used as a traditional voice calling system, depending on what you need. It's most widely available for mobile devices and iPads; however, you can now also get the Google Duo app for your Windows PC device as well.
Fortunately, there are several excellent ways to enjoy the Google Duo app from your PC, as we'll cover shortly.
How to Use Google Duo?
Using Google Duo is effortlessly simple, which may explain why so many people are now relying on the app for their video calling needs over more conventional alternatives such as Zoom.
To use the Google Duo mobile app, simply follow the steps presented below.
Step1. Install Google Duo. First, you'll need to download the Google Duo app onto your phone device from the relevant app store.
This will depend on the type of device you have, but Google Duo should be available on both the App Store and Android devices. You can also find Google Duo on the Google Play store.
Step2. Enter your phone number. Once you have downloaded the Duo app, launch the tool on your device and enter your phone number.
Make sure this is your genuine phone number as you will need to verify it, ideally, although there may be an option to skip phone number verification at the outset in some cases.
Step3. Connect Your Google Account. Now that your phone number is verified, you'll need to connect your Google Account to the app. To do this, first read through the terms and conditions and, if you're happy with these, select "Agree" to begin logging into your Google Account.
Step4. Start to Use Google Duo! That's all there is to get started with using the Google Duo app for your mobile phone device. Once the app's set up, it'll be ready to go, and all you will need to do is establish a video calling connection between your phone and that of your contacts!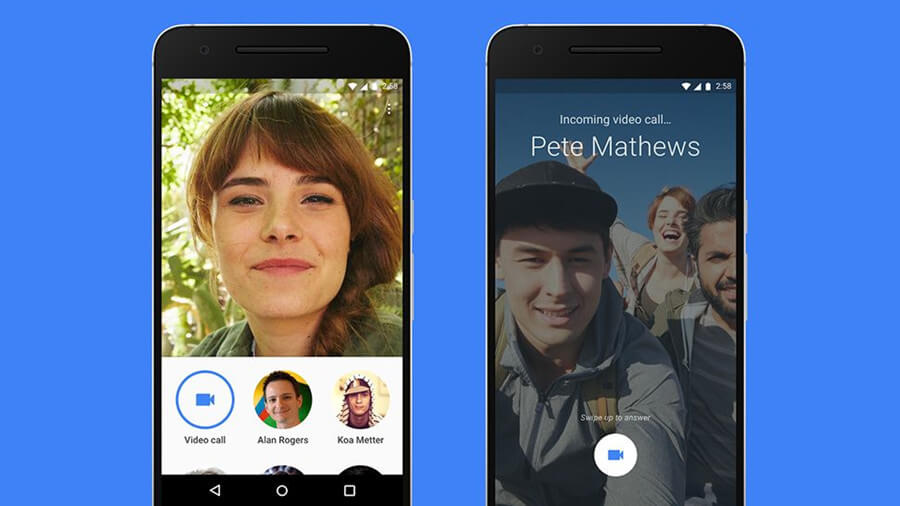 But remember: you will need a strong mobile data or WiFi connection for this process to work, so if you think your connection might not be overly strong, you could experience difficulties and poor connection during the call itself.
Top 3 Ways to Use Google Duo on PC 2022 [HOT!]
The Google Duo mobile app is incredibly powerful, there's no doubt about that – this could explain why so many people are now giving it a go! However, using the Google Duo mobile app on a mobile device can often seem somewhat limited in terms of overall versatility, which can leave many people feeling a little bit left out by the options.
Fortunately, though, it is actually possible to use the Google Duo mobile app on a PC device with one of the following three methods.
1. StarzMirror
If you want to use the Google Duo mobile app on a PC device, there's a lot to love. And fortunately, if this is something you have been considering, don't worry – there's a great trick in this regard that you could consider.
Screen mirroring with a specialist tool such as StarzMirror allows you to load up the Google Duo mobile app on your phone device, then directly mirror this screen onto your PC device for a much more substantial user experience.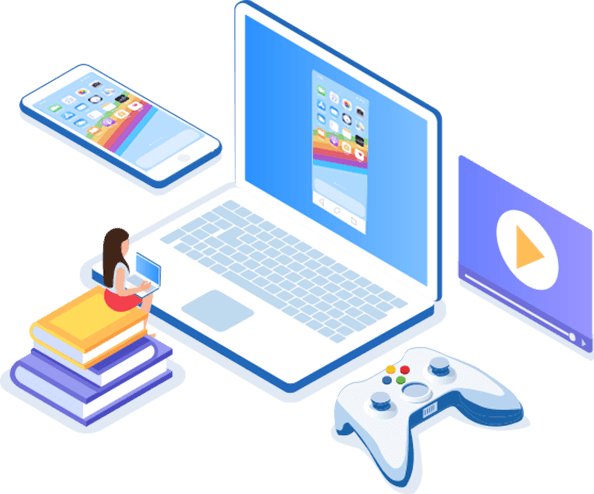 The software effortlessly controls your phone using a large laptop screen
Records or screenshots your phone's activities at any time
Supports iOS devices (above iOS 7) and most Android devices
Ability to Livestream a phone's audio and screen to Zoom, YouTube, among other platforms
In doing so, you'll soon be able to get the most from every aspect of the Google Duo mobile app without having to worry about being limited by screen size alone.
Using StarzMirror to Screen Mirror Your Favorite Matches
If you've been planning on using the Google Duo mobile app on your PC devcie, StarzMirror might be just the tool you need.
Designed to offer an ultimate screen mirroring experience, StarzMirror supports mirroring over six phone screens at once.
So, even if you've got multiple apps or pieces of content that you want to use at once, you won't have to just choose one or the other – you can enjoy everything in high definition directly from your PC.
Using StarzMirror is effortlessly simple, too.
Step1. First, download the app onto your PC device and launch the tool.
Step2. Select the most appropriate screen mirroring option, and follow the on-screen instructions to connect your phone devices and PC.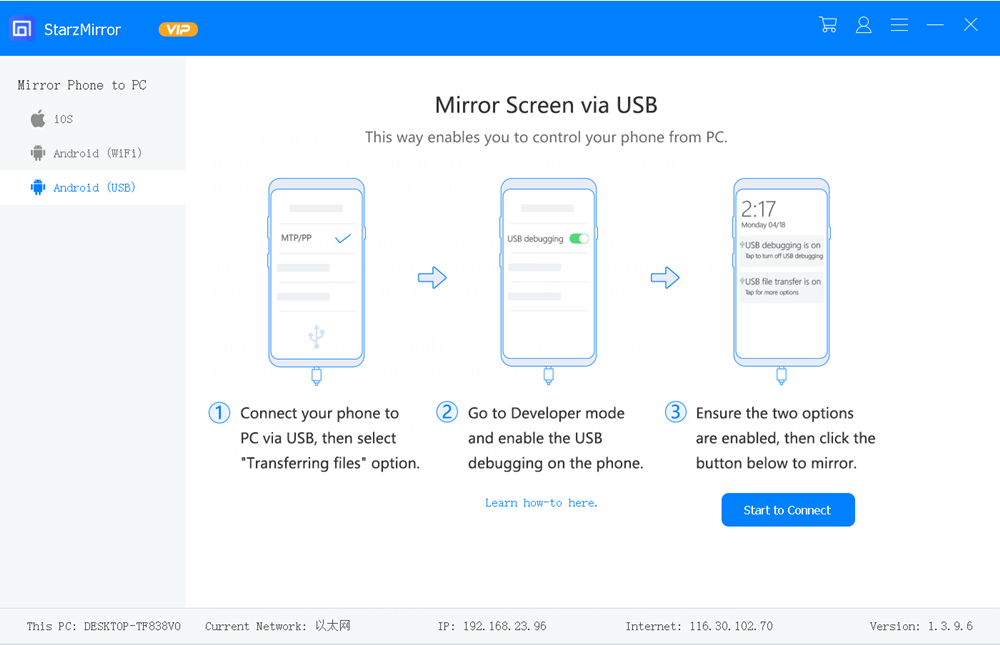 StarzMirror is highly effective both for Android and iPhone models of phone, so this could be an excellent option to consider as well.
Step3. Once you've connected your devices, all you'll need to do is wait while StarzMirror establishes a connection!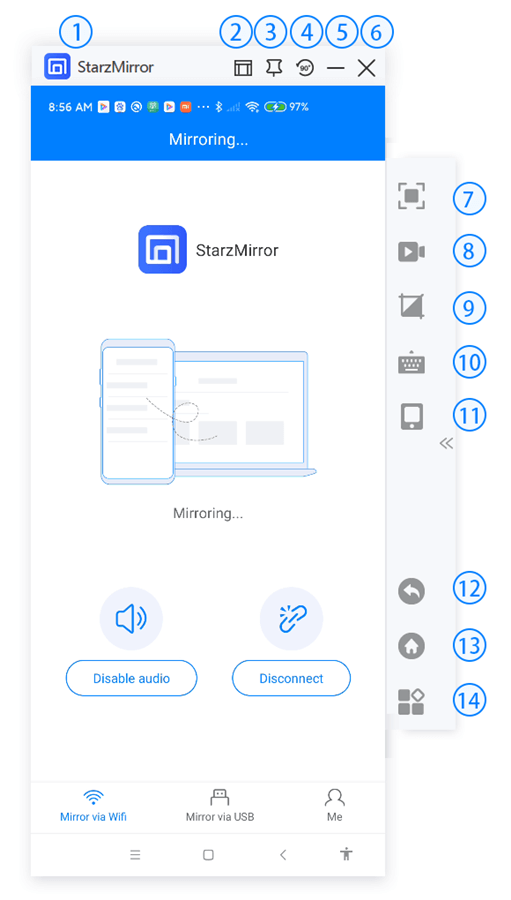 This should only take a few moments, and then you'll be able to enjoy all of your favorite content effortlessly from your PC screen. StarzMirror even allows you to control your mobile screen remotely through the app, making it even more powerful for screen mirroring functions.
So it's reliable to use google duo on PC with StarzMirror, which has a 15 min free trial.
2. BlueStacks
Another option you could consider to use the Google Duo mobile app on your PC device is to try a specialist Android emulator, such as BlueStacks.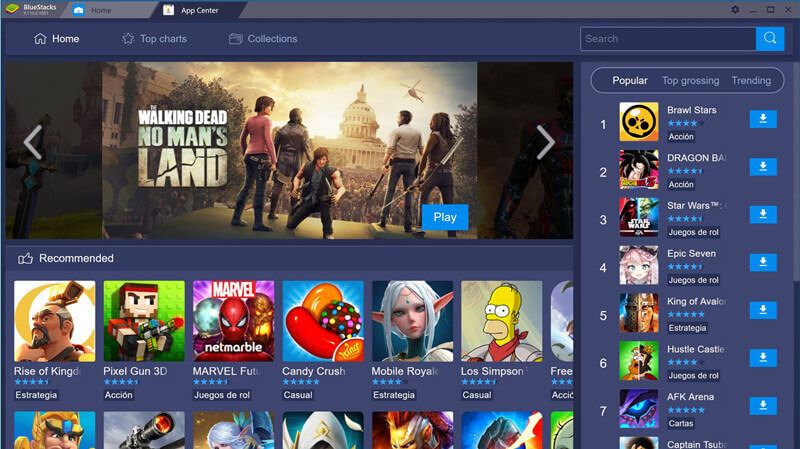 As one of the most popular and well-known Android emulators, it's perhaps no surprise that the BlueStacks app is so popular; however, it's worth pointing out here that the BlueStacks tool is somewhat more limited than software such as StarzMirror, owing to the fact that it requires a larger portion of your PC device's CPU and can be prone to lagging and stuttering.
As such, if you want a smoother experience, we'd still recommend using the BlueStacks app.
1. To download the BlueStacks app, first, check that your PC's Anti Virus system is running effectively.
2. Once you've found a legitimate copy of the BlueStacks app, download it onto your device and install the file. This should begin the installation of BlueStacks onto your device.
3. Then, once the app has finished installing, you can simply run it and begin downloading your favorite Android mobile content onto your PC device.
3. Google Duo App on PC
As a final option, it may be possible to find a copy of the Google Duo mobile app that's made with a PC device in mind.
Head to the main Google website and navigate to the Google Duo page on your PC device; doing so should bring up an option to "try Duo for web."
This will usually require a strong internet connection and may be more prone to dropping out than the powerful Google Duo mobile app, but is worth considering overall. However, if you don't remember your login details but have them saved on your phone, or if you simply don't enjoy the user experience of the Google Duo web app version, it may be worth sticking with what you know by using the StarzMirror screen mirroring tool.
FAQs About Using Google Duo on PC
#1 Does Google Duo Have a Time Limit?
One of the main benefits of the Google Duo app is that it doesn't have a time limit. As such, you can continue chatting with your loved ones to your heart's content!
#2 How Do I Put Google Duos on my Laptop?
If you want to install the Google Duo app on your laptop, there are several options you could try.
For example, you could install the Windows app directly, or you could alternatively use a screen mirroring tool such as StarzMirror to help. Finally, Android emulators such as BlueStacks may also be a worthwhile option to consider, although these are more prone to lagging.
#3 Can You Install Google Duo on Windows?
If you want to install the Google Duo app on your Windows device, you can do so for Windows 10 or 11. However, you will need to use this with the brand new version of the Microsoft Edge internet app.
Conclusion
If you have been looking to use the Google Duo mobile app on your PC device, we've got great news: there are several ways to go about this!
However, using Google Duo on your PC comes with a little thought and planning, since the app is generally well optimized for mobile use instead. Luckily, StarzMirror and other similar apps can make using the Google Duo mobile app on a PC device seem like a breeze, so it's definitely worth giving this option a try!