Situation: Perhaps you've been ill or fatigued from working all day. You need something to keep you entertained at the end of the day. Something to make you feel better for the next day.
YouTube is my go-to source of amusement. It satisfies my two basic enjoyment requirements. The first is cool music, and the second is, of course, dope videos.
So, at the end of the day, I relax on my bed and watch YouTube on my PC through remote control. What if you're speaking with your girlfriend while watching a movie or video on YouTube, but you don't want to touch your PC every time you want to pause, rewind, forward, or change the volume: what should you do?
That's right! Control YouTube on your pc or TV from your phone. We'll go over all you need to know about casting YouTube from your phone to your PC in this article.
How to Control Youtube on PC from Phone (Android & iPhone Included)
Android: Casting Youtube From Your Android Device To Your PC
First, let's go through how to cast YouTube from your Android device to your computer. If you're a Windows user, Microsoft has made an attempt to create a proprietary program called Your Phone that works seamlessly between the two operating systems.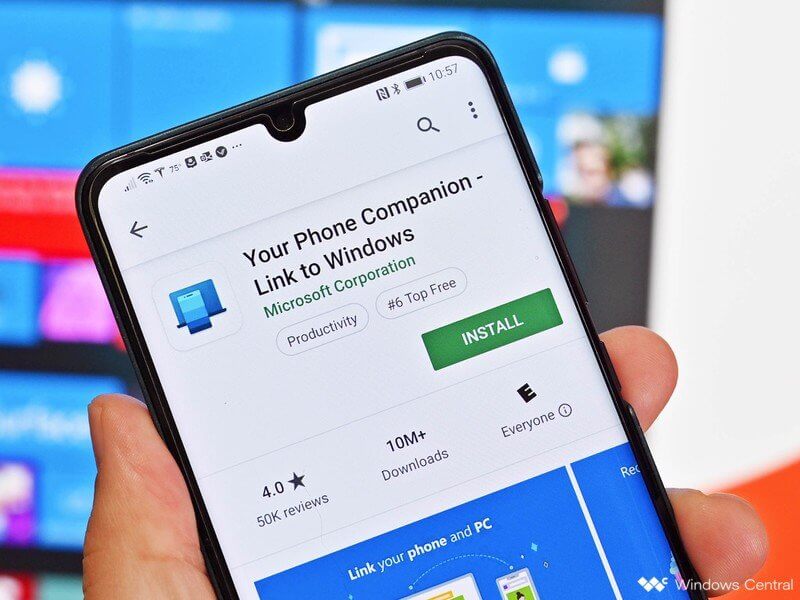 1. You can get the Your Phone app from the Microsoft Store for your PC, and then the Your Phone Companion app from the Google Play Store.
2. The Wi-Fi connection will support your Android phone and Windows PC pairing once you download both programs.
3. You'll practically have a copy of your phone on your computer, and you'll be able to use whatever program you want, including YouTube.
However, if your PC uses a Mac operating software but you use an android phone, you'll use AirDroid Cast to cast from an Android device to a Mac.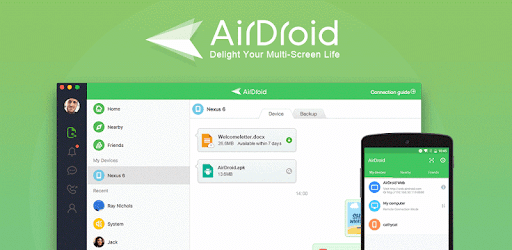 1. You must first download it on your Mac from the internet.
2. Then go to the Play Store and download the app there as well.
3. With this fantastic program, you'll be able to screencast from Android to Mac in no time.
iPhone: Casting Youtube From Your iPhone Device To Your PC
If you have an iPhone, however, these above mentioned software will not work for you.
Install the EasyCast app from the Microsoft Store on your iOS device to screencast YouTube. If you find yourself in a position where you need to cast a YouTube video to a PC using your iPhone, it can be a difficult procedure. You'll need to use screencasting software as well.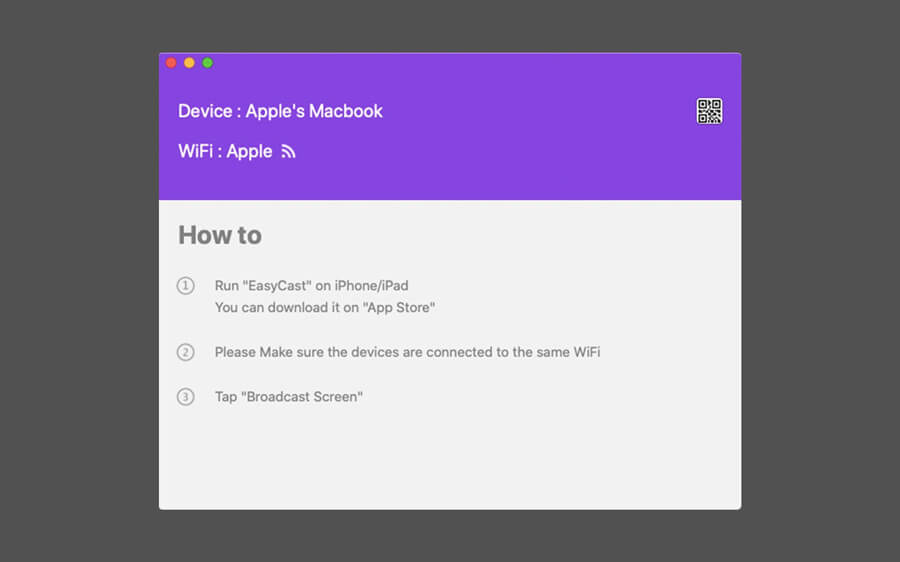 In this case, the AirDroid Cast is also a great choice. It allows you to download the software for both Windows and Mac PCs, as well as the companion app, which is available on the App Store. This is a relatively new function available on iPad, and the software is absolutely free.
Control Youtube Remotely on TV & PC in 4 Ways [HOT!]
Apart from these, there are a few other ways by which you can control YouTube remotely. Here are a few of them:
1. Control Youtube.Com From Youtube App
If you have a smart TV, you're probably aware of youtube.com/tv. This URL, by the way, works on both Mac and PC browsers. And the best part is that it works just like it does on TV. The procedure is identical to what you would do on your smart TV. I'll demonstrate a PC walkthrough.
On your PC,
Step1: Open the URL in your browser and sign in from the sidebar menu. A pop-up containing a code will appear.
Step2: Now go to youtube.com/activate to get started. Select your account and input the code that appeared on the previous screen.
Step3: Go to settings/tv and a 12-digit code will be sent to you.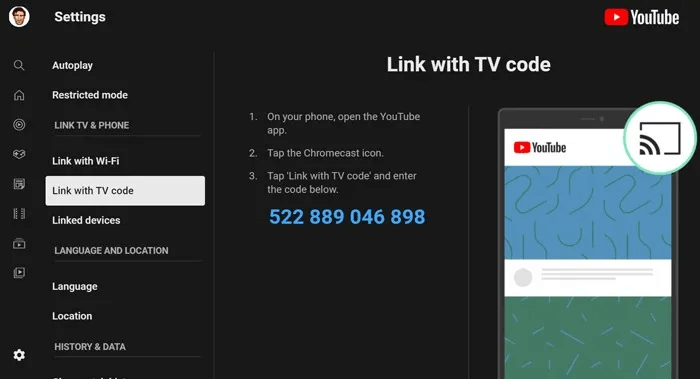 Step4: Now go to the YouTube Android app and launch it.
Step5: Select Settings > Connected TVs > Add a TV from the drop-down menu. The device will be paired after entering the code. The Chromecast icon will appear in the menu bar.
Step6: Now press on it, and you'll be able to select which TV you wish to connect to. Make sure youtube.com/tv is open in your PC's web browser.
After that, all you have to do is search for or play a YouTube video. You can either create a queue or watch the video immediately. On youtube.com/tv, the video will begin to play. In the YouTube app, the video will not play. You'll just view the video's cover image. Everything is controlled through the YouTube app. Increase the volume on your PC by increasing the volume in the app.
For a TV-like experience, keep the browser in full-screen mode (F11). What is the best YouTube extension? If you're a Chrome user, Magic Actions for YouTube is a must-have.
2. Control Youtube Using A Unified Remote
Unified Remote is the most popular Android software for controlling a computer remotely. You can control everything on your PC with Unified Remote. But, for now, let's concentrate on YouTube.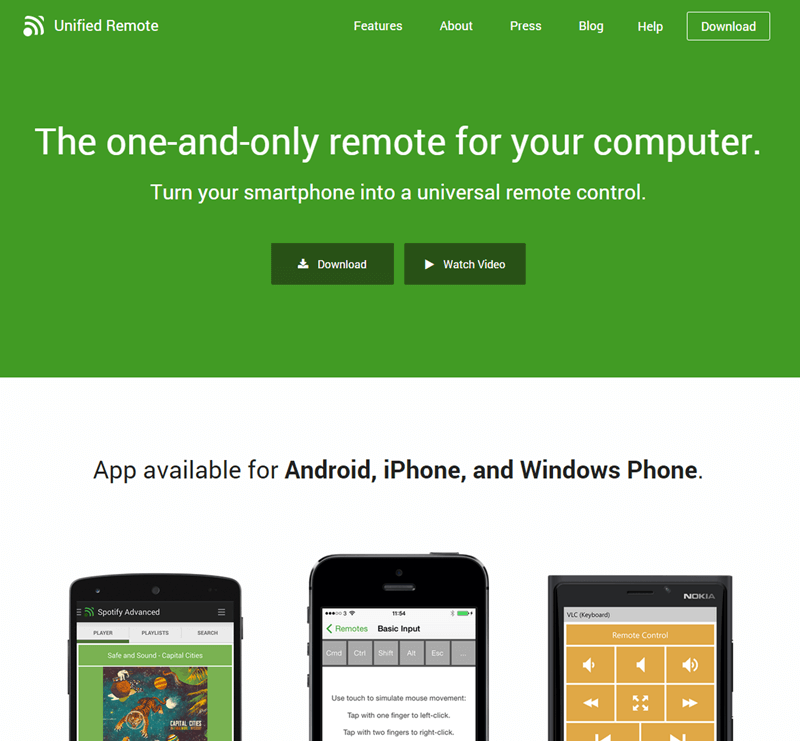 You get a YouTube-specific remote (Web). This remote is only accessible in the Unified Remote Full version, which you must purchase. It contains all of the fundamental inputs, and if you don't want to buy, you can control it with your cursor. In the toolbar at the bottom, press the play button. It will open youtube.com in your browser immediately.
3. Control Youtube Via VLC Media Player
VLC media player is regarded as a media player's Swiss Army Knife. It's also capable of playing YouTube videos.
It's as easy as clicking Ctrl + N, typing in the YouTube URL, then pressing play. You've got your YouTube video up and running.
Here's how to play YouTube playlists with VLC media player, according to labnol.org. The nicest part about using VLC to watch YouTube is that you can use all of VLC's functions on the video and, best of all, there are no commercials. Aside from that, you can use the VLC Remote Android app to control it remotely.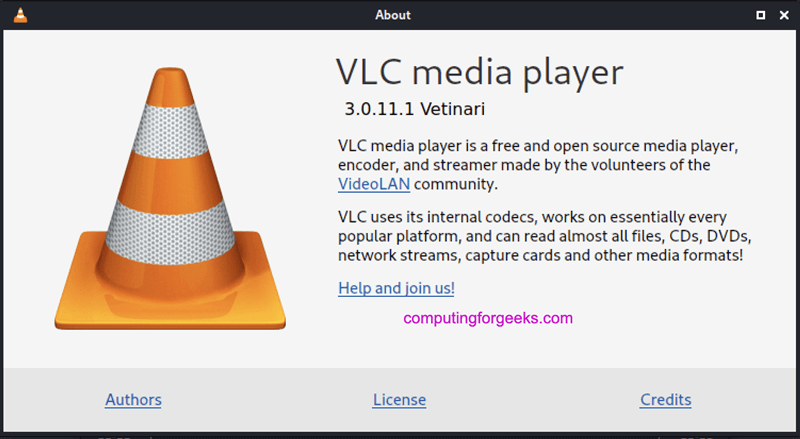 Step1: You must first configure the Http lua password in VLC media player on your PC. Go to Tools > Preferences to do so.
At the bottom, select All settings. From the sidebar, choose Main Interface > Lua. Enter a password of your choice under Lua HTTP. You'll need to input the same password in the VLC remote app on your phone as well.
VLC Remote and VLC Support Helper are now available for download. Ensure that your PC and Android device are connected to the same Wi-Fi network.
Step2: On your Android device, install VLC remote. Next, launch VLC support helper after installing it.
Setup VLC is as simple as pressing one button. That is all there is to it. VLC media player will be asked for permission to access the Internet by the Windows firewall. 'Allow' should be selected.
Your device should now appear in the Found Computers section of VLC Remote.
Step3: On your PC, tap on it and input the password you previously set in VLC media player. Once you click OK, your device will be connected to VLC on your PC.
Controlling VLC on a PC has never been easier.
Step4: Select the computer you just added. Navigate to the Browse tab and select the YouTube icon. Now you may search for and watch any video.
While watching the video on the following screen, press the play button in the bottom-right corner. This will send a command to VLC on your PC, causing it to play the specified YouTube video. Under the Control Section of the VLC remote, you can fully control the video. You can use the fundamental features of VLC media player in the Advanced tab.
4. Control Youtube On PC Via StarzMirror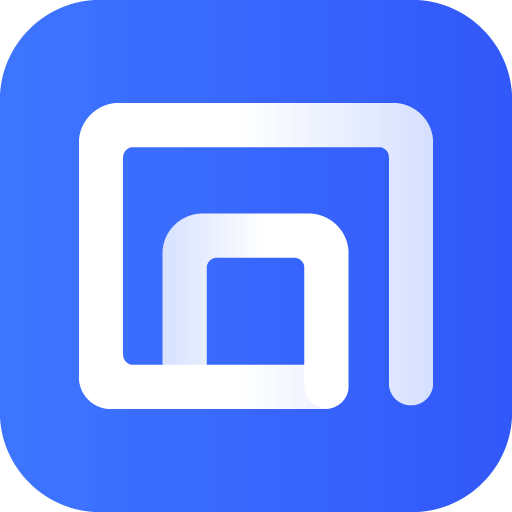 StarzMirror
Your Best iOS/Android Screen Mirror Software
It seems too complicated to use VLC Media Player above, the another excellent technique to operate YouTube on a PC from a phone is to use screen mirroring. The best Android app for screen mirroring YouTube on a PC is StarzMirror.
It allows you to easily mirror your smartphone screen on your PC without interfering with phone functionalities like the keypad and notifications. This app, on the other hand, is compatible with both Windows and Android/iOS devices. These steps will assist you in swiftly installing and navigating this application on your computer and mobile device.
Step1: Download and install the free version of the StarzMirror program on your PC.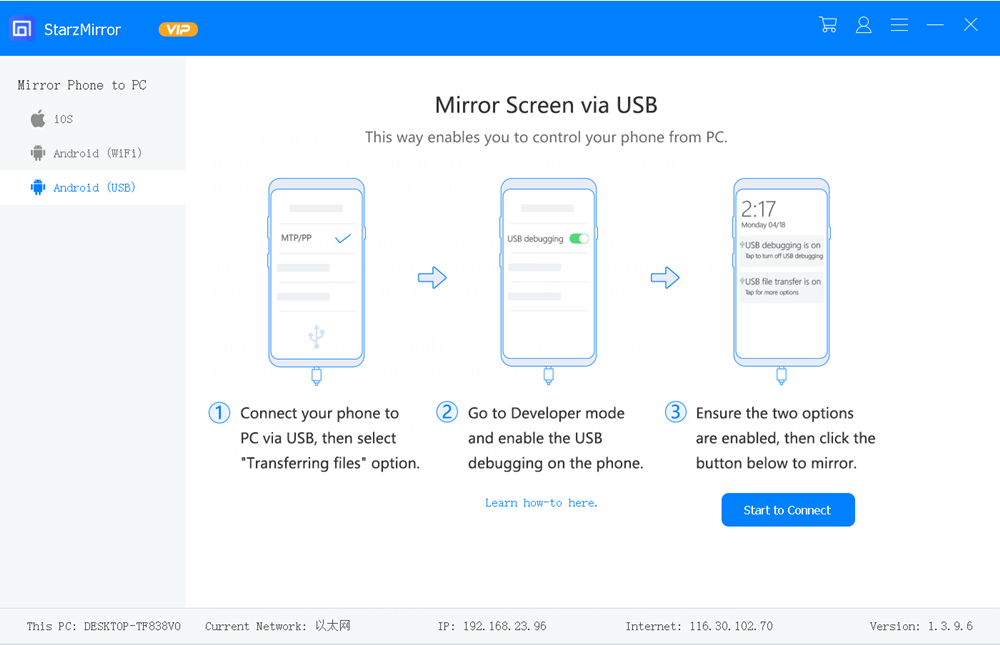 Step2: Open the app and attach the USB cable to your phone. Choose your device from the drop-down menu. Select 'Transfer Files' from the USB options.
Step3: go to About Phone > Software Information > Build Number in your phone's settings. 7 times tap the Build Number option.
Step4: Go to Settings > Developer options > USB debugging on your phone. Tap the OK button after sliding this choice to the right.
Step5: When StarzMirror asks for permission, click 'Turn On.' It will automatically download to your phone and be ready to use.
Here is the detailed User Guide of StarzMirror.
Final Thoughts
Nowadays, you can watch YouTube from any place. YouTube may be accessed by browsers, smartphones and tablets, smart TVs, and game consoles. Of course, no one is restricted to using the built-in apps. You may also cast YouTube from your smartphone to TVs that have built-in and enabled casting capabilities.
Things get a little more tricky when it comes to casting anything to a PC, including YouTube, control youtube on PC from Phone. To screencast from your phone, you'll need to use the third-party software, regardless of whether it's Android or iOS.