Have you ever wondered whether you could use Snapchat on Bluestacks? If this is something you have been considering, our experts are on hand to help. After all, we understand the importance of finding the most effective solution for your own social media usage.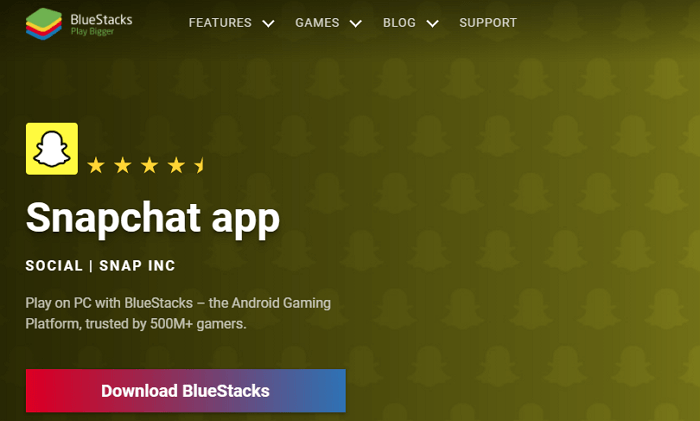 Still, when it comes to using Snapchat, you've only got a matter of moments to enjoy messages from your friends – which is why making the most of every message by viewing them on a bigger screen might be a valuable option to consider.
FAQs
Before we begin looking at how to use Snapchat on your PC with Bluestacks, we should perhaps first consider a few of the questions we get asked most often about using Bluestacks for screen mirroring your Snapchat app. Of course, if you have any further questions today's guide doesn't completely answer, please don't hesitate to contact us to ask.
Q1. Does Snapchat Work on Bluestacks 2021?
Unfortunately, after the latest Bluestacks release (Bluestacks version 3), it's no longer possible to use Snapchat on your PC with Bluestacks in the latest version.
However, you can still use an older version of Bluestacks potentially if you've been looking to run Snapchat on your PC rather than a mobile device.
Q2. Can Windows 11 Run Snapchat?
Can Windows 11 run Snapchat? Absolutely – but you will need external software to make this work.
Luckily, tools such as the older version of Bluestacks or StarzMirror make using Snapchat on your PC much simpler, offering a valuable option to ensure your social media needs are met effortlessly.
Q3. Why won't Snapchat Work on Bluestacks?
Unfortunately, due to the latest software changes, the developers have prevented Snapchat from running on newer versions of Bluestacks.
However, we should point out here that Snapchat may still run on older versions of Bluestacks; alternatively, you could try the StarzMirror tool to screen mirror your mobile Snapchat app onto your PC screen.
How to Use Snapchat on PC?
Now that we've outlined a few of the key things you need to know about using the Snapchat app on PC, we'd highly recommend that you consider the following steps carefully to get the most from your Snapchat use on PC.
Of course, we should also point out here that using Snapchat on PC can offer many benefits, and with an emulator tool such as Bluestacks, this may become much easier. Notably, login is disallowed; so, if you try to download Snapchat using the Bluestacks app, you should find that the download will commence as normal, but the app doesn't allow you to login using your details.
Nevertheless, you can still use Snapchat on your PC using Bluestacks version two or older, usually; older versions of Snapchat may also still work if you want to use Snapchat on your PC with Bluestacks.
To do so,
Step 1. Download the Bluestacks app directly from the main developer's website.
At this point, we recommend you check your Anti Virus before downloading any tools from the internet, no matter how much you trust the host website; after all, it's better to be safe than sorry, and no one wants a virus or malware on their device!
Step 2. Once you have downloaded Bluestacks, you'll then need to install it. Open the .exe file from your downloads, and then (if it's safe and not infected with any malware or viruses) you can begin to install the app.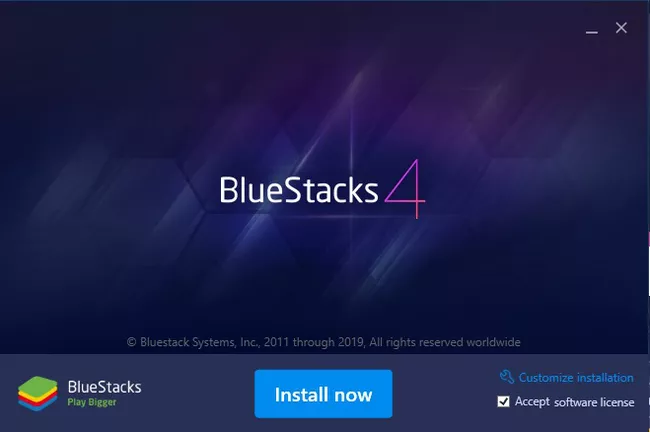 Step3. Then, once this is done, launch the Bluestacks app and navigate through Bluestacks to the Android store or Google Store. Download Snapchat onto your device, then launch the app.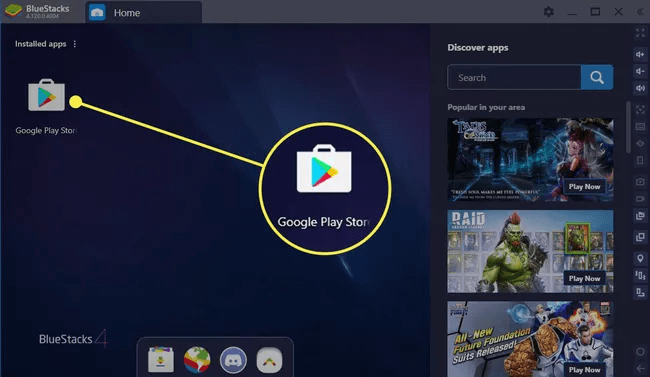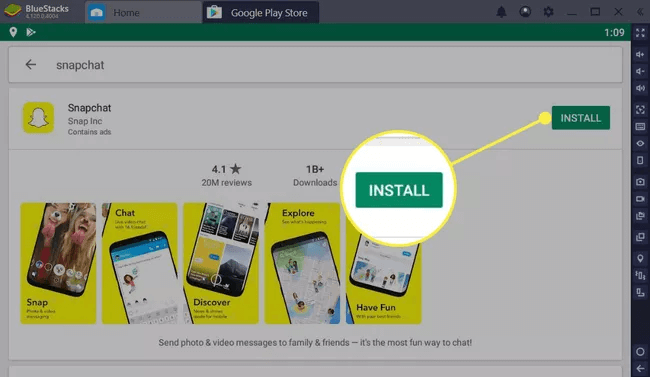 Step 4. Once you have launched Snapchat through Bluestacks, you will then be prompted to login. However, as we already mentioned, this is not possible for newer versions of Snapchat or Bluestacks; therefore, it may be important to use an older version of these apps if you notice that it doesn't want to work.
How to Fix "Bluestacks Snapchat Not Working"
Have you had difficulties getting Snapchat to work? If so, it's important to consider whether you could use one of the following fixes to get the app working and running again.
Of course, we should note that these may not always work; luckily, if you have difficulty with using the Snapchat app through Bluestacks, we've also presented an alternative option to help you use Snapchat on your PC.
FIX1. Use an Older Version of Snapchat and Bluestacks
One of the most common issues people face is that they're using the latest version(s) of Snapchat or Bluestacks.
But, unfortunately, these are often not compatible, which means that you may struggle to see good results when using them. Luckily, if this is the case for you, using an older version of Snapchat and/or Bluestacks may help resolve the issue, to a degree.
FIX2. Use Snapchat Beta Version
If you have struggled to get BlueStacks working for Snapchat as standard, another excellent option to consider might be to use the Snapchat Beta instead.

Since the Snapchat Beta is running on older software, it may be more receptive to Bluestacks than other versions.
FIX3. Use an Alternative Android Client on Snapchat
As a further option to consider, you could always use an alternative Android client on Snapchat, Casper. This may not always work, but it's worth trying if you've been having difficulties with establishing a connection to Snapchat through the Bluestacks tool. However, it may be worth trying an alternative option instead.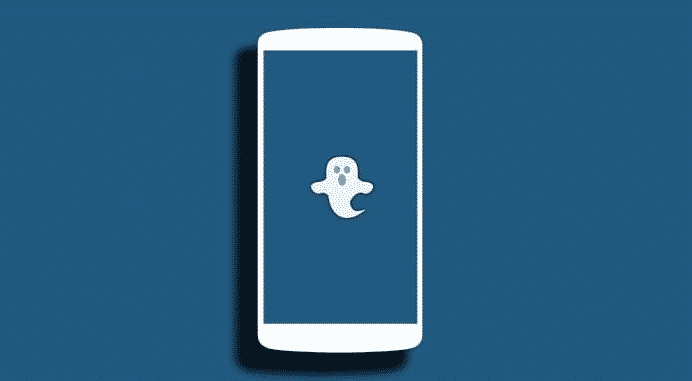 How to Use Snapchat on Windows without Bluestacks Emulator 2022
If you've been having a bad experience with using Bluestacks for your Snapchat streaming goals, you could instead try a different option such as screen mirroring.
Indeed, the main issue generally is that Snapchat no longer works for Android emulators such as Bluestacks. However, Snapchat should still work for specialist screen mirroring tools effortlessly – but you'll first need an Android or iOS device that is able to run Snapchat.
What does this mean for your final decision? Well, it's invariably crucial to start with an excellent and reliable screen mirroring app such as StarzMirror.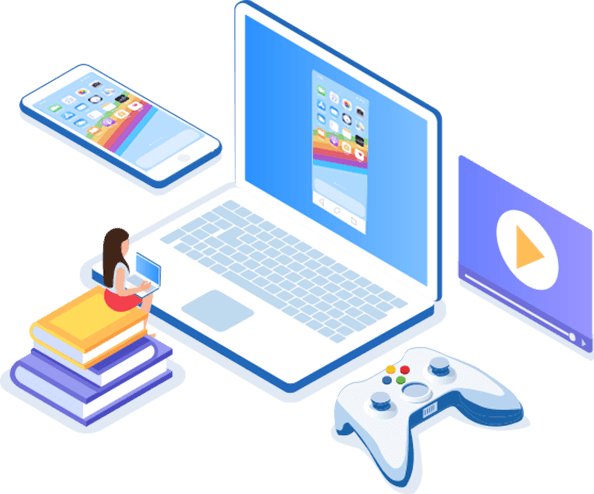 The software effortlessly controls your phone using a large laptop screen
Records or screenshots your phone's activities at any time
Supports iOS devices (above iOS 7) and most Android devices
Ability to Livestream a phone's audio and screen to Zoom, YouTube, among other platforms
Designed specifically with PC devices in mind, StarzMirror is often considered one of the most reliable and powerful screen mirroring apps. Thanks to this, if you have been looking for an app to help with your own screen mirroring goals, StarzMirror might be the perfect place to start.
1. Using StarzMirror
If you'd like to give StarzMirror a try for your own screen sharing and Snapchat needs, we have some great news: you don't need to hold a degree in computer science to do so! In fact, StarzMirror is designed to take the pain out of screen mirroring; as such, you could find it's a perfect solution for your screen mirroring needs as well.
Step1: First, download the StarzMirror app onto your PC and mobile devices.
You will need to ensure your devices are connected to the same WiFi network at this point for the process to go smoothly; otherwise, a connection likely won't work.
Step2: Once you have established a connection to WiFi, the next thing you will need to do is launch the app on your device.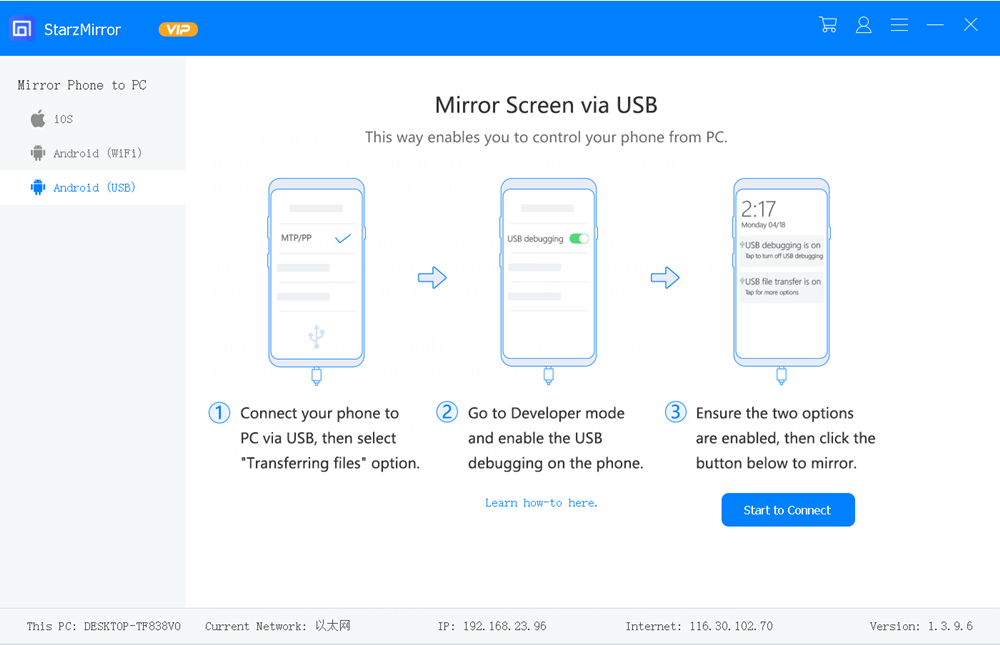 From here, you can select the most appropriate screen mirroring method, before then following the on-screen instructions to begin making the connection.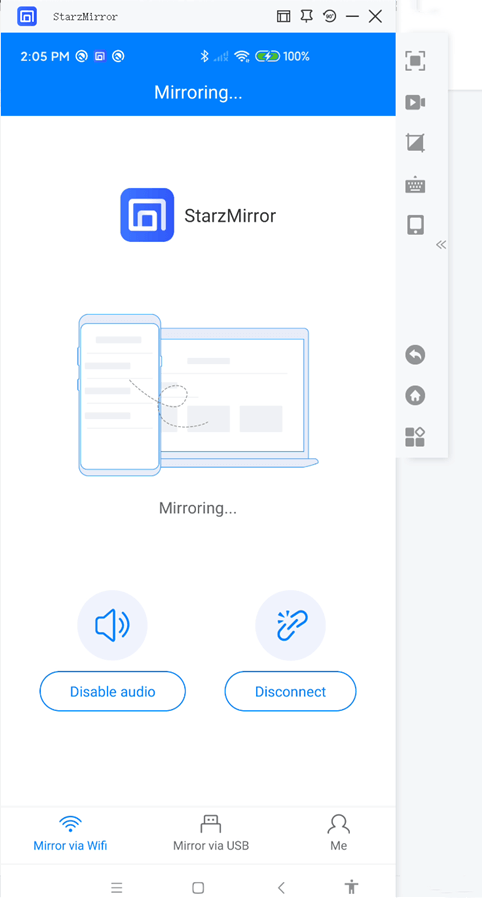 Why not give screen mirroring a try if you've been looking for an effective alternative option rather than trying to use Bluestacks. It's simple, effective, and great value for money – what's not to love?
Learn the magic of StarzMirror screen mirroring app.
2. Is StarzMirror Free?
In order to fund continual work and developments on software solutions, unfortunately, the StarzMirror app is not 100% free to use.
However, StarzMirror does offer a 15-minute free trial, helping you check whether Snapchat will work on your device before you pay for a full account.
What's more, one highly notable feature of the StarzMirror app has to be its excellent reliability for such an affordable price; with prices starting from just over $3 per month for an annual plan, it's one of the most cost-effective solutions on the market for many PC users. Compared to many other screen mirroring tools, this makes StarzMirror potentially great value for money.
Conclusion
If you've been looking to make the most of the Snapchat app, it's important to consider carefully whether you could enjoy your favorite content even more on a larger screen. Fortunately, if this is something you fancy trying, the Bluestacks app could be a good option to consider, offering a simple means to overcome difficulties such as viewing your favorite Snapchat content.
However, Bluestacks isn't necessarily an ideal solution for every scenario, and many people have reported having difficulties with the Bluestacks app. With this in mind, an alternative solution – such as using the StarzMirror app – might be better suited to your requirements.
To find out more about the StarzMirror app and the value it can deliver, please don't hesitate to contact our team today. It might just be the ideal solution for your Snapchat needs.