Our phones have become extensions of almost every form of entertainment that we watch. From movies to TV shows to scrolling through social media, it can all play through our phones. Still, scrolling on one's phone can be a fairly solitary experience as the screen can be fairly small. To solve this problem people have turned to screen mirroring.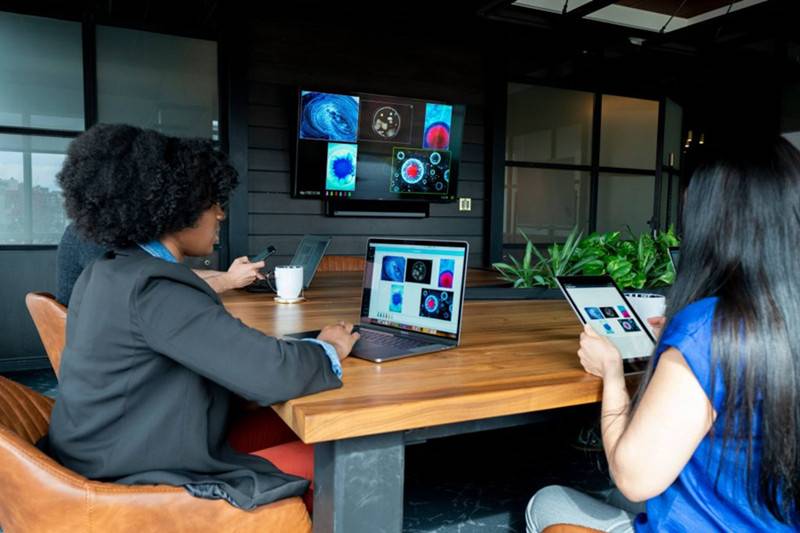 Screen mirroring allows you to share your phone screen with a bigger device, whether that is a monitor, a TV, or a tablet. With screen mirroring you can bring everyone in and share what you are watching with ease.
Part 1. What is Screen Mirroring?
Screen mirroring often referred to as screen sharing is a process through which your phone's screen is replicated on a different monitor or screen. This means that an exact copy of your screen will be able to be seen on a laptop, other phones, tablet, monitor, or TV screen.
What makes screen mirroring even cooler is that you can mirror the screen of any Android, iPhone, Windows, or Mac device to your TV. With older devices to be able to screen mirror, you may need some additional apps, software, or gadgets, but newer devices tend to have all of those features built-in.
Mirroring your screen is now as easy as simply tapping on your screen and clicking a button. Some of the most basic features of screen mirroring include:
1. Wireless connectivity without the need for a home network
2. Mirror your mobile device onto a compatible car system.
3. Sharing your laptop screen with a projector either at home or during a professional meeting.
4. Actively work on material that is shared with a TV display so that collaborative work can become faster and more efficient.
5. You can mirror a range of audio and video formats through your mobile device to other devices that may have otherwise not supported these formats.
What's the Difference Between Casting and Screen Mirroring?
Mirroring and casting are two entirely different processes.
Screen mirroring replicates the content that your mobile screen is playing onto a different screen.
Screen casting means that you have shared a type of content with another device. This content will now play on that device without it simultaneously playing from your mobile device or the device that initially shared the content.
While the two terms are often used interchangeably the two refer to fundamentally different processes. In one the screen is simply replicated to a different screen, while in the other the content in question is sent and received by a different device through a wireless connection.
Part 2. How Does Screen Mirroring Work?
Screen mirroring can use your Wi-Fi connection to transmit the media playing on your smartphone to your TV or monitor. This wireless transmission is more convenient than the wired transmission would be.
In part, this is because the HDMI port required for wired transmission is not always available on tablets or smartphones. As such you would need to be carrying with you not only an extra HDMI cable but also a dock that converts your normal charging port to HDMI.
To avoid the hassle of needing all these cables you can screen mirror wirelessly. To do so,
1. You will only need to ensure that both devices are connected to the same network.
2. Depending on the devices that you are using you may need to download apps and software to allow for the screen mirroring to occur.
Part 3. How to Mirror iPhone to TV? (3 Situations Included)
Now that you understand the answer to the question of what is screen mirroring on the iPhone you may be wondering how you can screen mirror from your iPhone.
Depending on the iPhone model and TV that you have you may need to use different apps and tools to be able to mirror your screen with those devices. Three of the most common ways of mirroring your screen are through Chromecast, Roku, and Applet the process of using all of these is fairly simple.
1. What is Screen Mirroring on iPhone 12 with Chromecast?
Google Chromecast is a streaming device that can be used to screen share content with your TV screens. To mirror your screen through Chromecast you may need to download a third-party mobile application and afterward you will need to follow the steps listed below:
Step 1: Connect Chromecast to your TV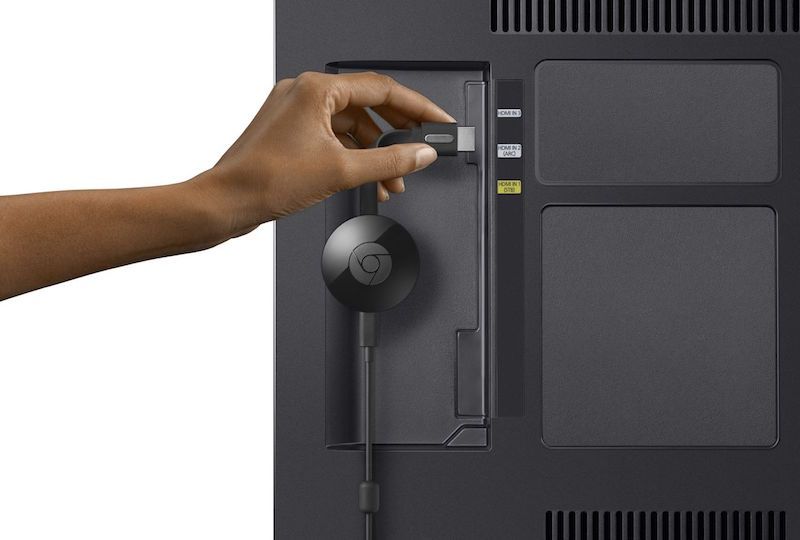 Step 2: Select the Screen Mirror option by tapping on the corresponding button
Step 3: Tap on the begin sharing or broadcasting option
Once you have completed these steps you will be able to see your iPhone screen on your TV.
2. What is Screen Mirroring on iPhone 11 with Roku?
Roku is a sharing device similar to Chromecast. Roku will allow you to connect your device to your TV and start streaming your content through that device. Much like with Chromecast you may need to download an app that allows you to stream the content between your two devices.
To screen mirror the content from your iPhone to your TV with Roku you will need to focus on the steps below:
Step 1: Download the Roku mirroring app from the App Store
Step 2: Connect your Roku TV
Step 3: Open the app and download the appropriate channel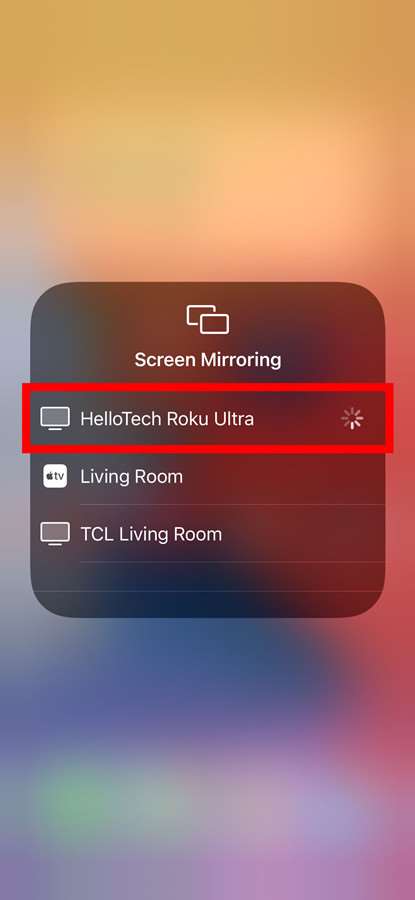 Step 4: Once the channel is downloaded you can begin screen mirroring from your iPhone to your TV screen
3. What is Screen Mirroring on iPhone with Apple TV?
Apple has enabled screen mirroring for all devices running iOS 4.2 or later. This means that if you have Apple TV, you can connect it through HDMI with your TV and then mirror your iPhone screen using Airplay.
The steps to follow when using Apple TV are fairly simple:
Step 1: Connect your iPhone and the Apple TV to the same network
Step 2: Go to the Control center on your iPhone device
Step 3: Tap on Airplay and choose from the list of devices your Apple TV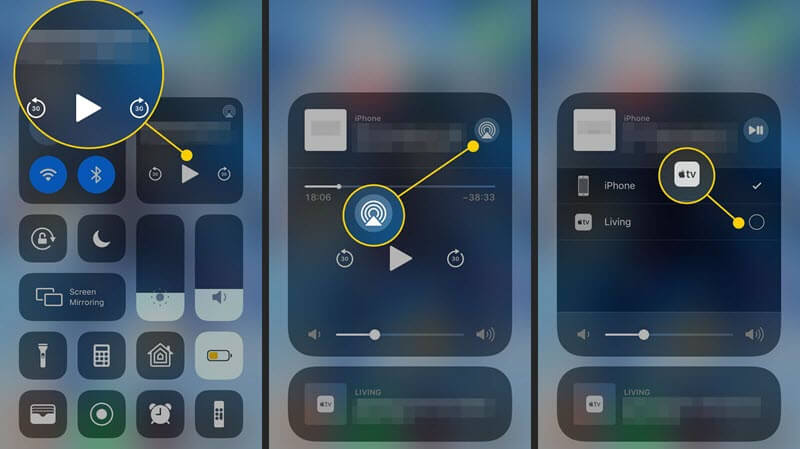 Step 4: Sit back and enjoy as your screen is mirrored on your TV.
Part 4. How to Mirror iPhone or Android Phone to PC —StarzMirror
StarzMirror is an app to mirror up to 6 iOS / Android phones on PC at the same time.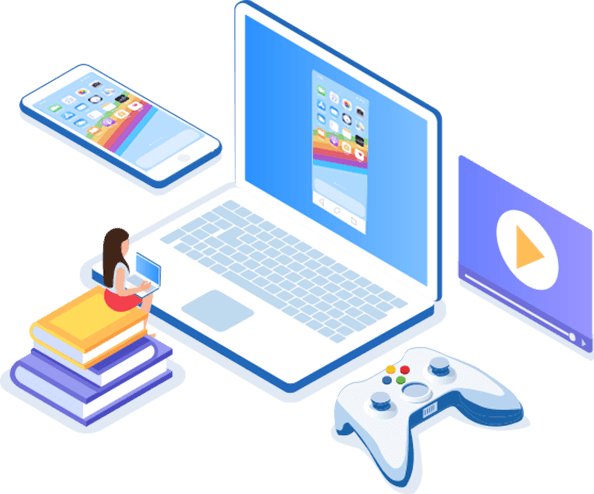 The software effortlessly controls your phone using a large laptop screen
Records or screenshots your phone's activities at any time
Supports iOS devices (above iOS 7) and most Android devices
Ability to Livestream a phone's audio and screen to Zoom, YouTube, among other platforms
Knowing what screen mirroring is on iPhone means that you are aware of the fact that apart from connecting your iPhone to your TV you also have the option of mirroring your screen to your PC.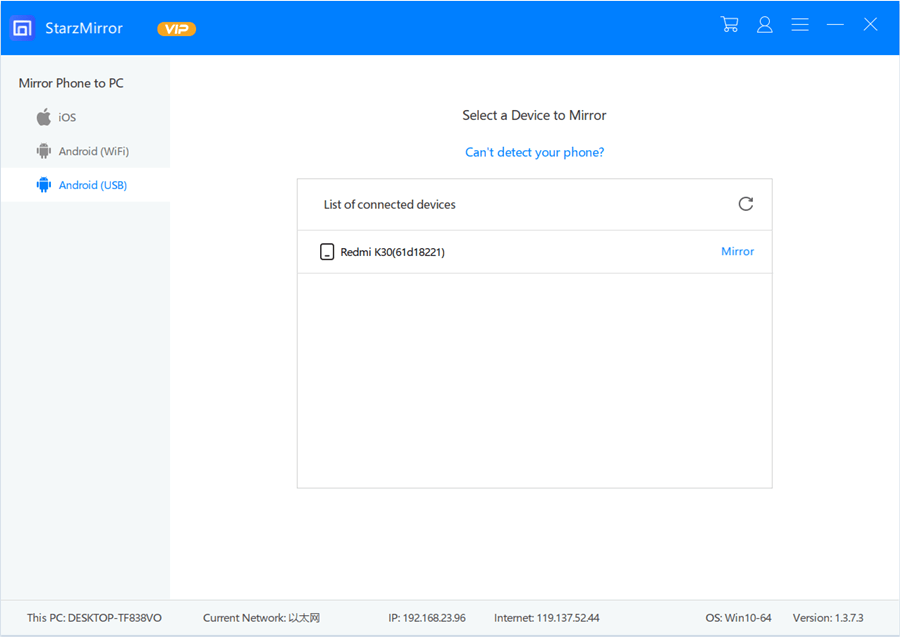 You may need a third-party app on your PC to be able to screen mirror to it. Once you have the app downloaded all you will need to do is go on the Control Center on your iPhone and select screen mirroring.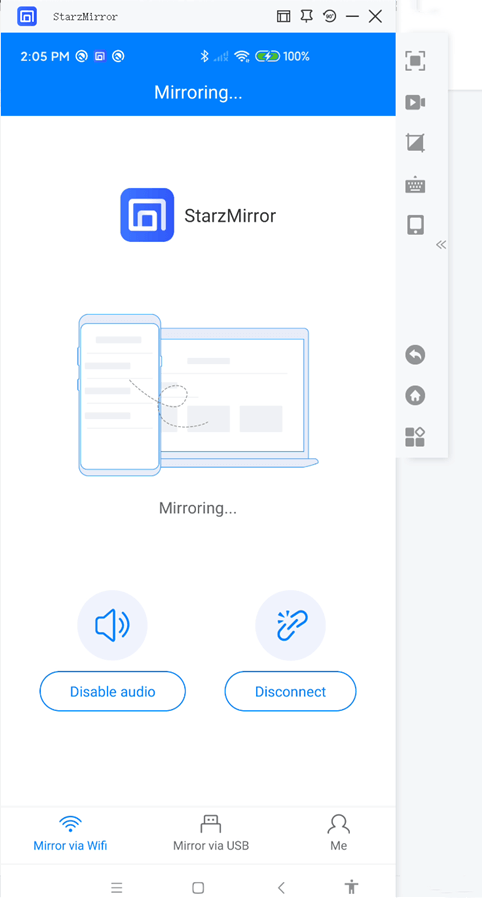 After you enable screen mirroring you will need to select your pc and wait until the two connect. Once connected your mobile screen will be mirrored on your pc.
Part 5. FAQs About Screen Mirroring
Q1. Is Screen Mirror Safe?
Screen mirroring can be safe if used in a private location, however before you decide to start using screen mirroring you will need to check the privacy settings and security of your network.
Especially if you are in a conference room or business meeting there may be many people with access to the same network as you. This could lead to two primary security risks and threats.
1. Unauthorized network access
2. Unauthorized content access
This means that while mirroring someone else may access your network and get some of the document and content that you were mirroring. This is why establishing your security settings before mirroring is important.
Another concern that will need to be addressed concerns manufacturers support. Depending on the type of devices that you are using for screen mirroring you may find that the manufacturer is not able to support any problems or risks that arise. This is why you need to be prepared for those before beginning with screen mirroring.
Q2. Do I Need an App to Screen Mirror?
The short answer to this is that it depends on the devices that you are using and the compatibility between them.
Modern Smartphones and smart TVs have screen mirroring features natively within them. Older versions of these devices may require extra devices like the Chromecast or different applications to allow compatibility between your two devices. Whether you will need an app therefore entirely depends on the two devices you are using.
Q3. Do you Need a Smart TV to Screen Mirror?
Most smart TVs allow screen mirroring without the need for any extra devices or apps, but that does not mean that older versions are not able to support screen mirroring.
If you want to use screen mirroring on a non-smart TV you may need to buy some sharing device like the Chromecast or Apple TV to be able to support your screen mirror. Still, once that device is in place you should be able to share content between your devices easily.
Conclusion
When dealing with the issue of what is screen mirroring on iPhone users will need to understand that screen mirroring is all about the compatibility between two devices.
If two devices can connect easily to each other without the need for external apps and devices then screen mirroring can be immediately established. If on the other hand, they are not compatible you may need an extra device or app to enable screen mirroring capabilities and start sharing your phone screen on any of your other devices.