Have you been looking for ways to play the hottest new Android games on your PC device? If this is something you have been considering, then you may have stumbled across the NoxPlayer Android Emulator app for PC.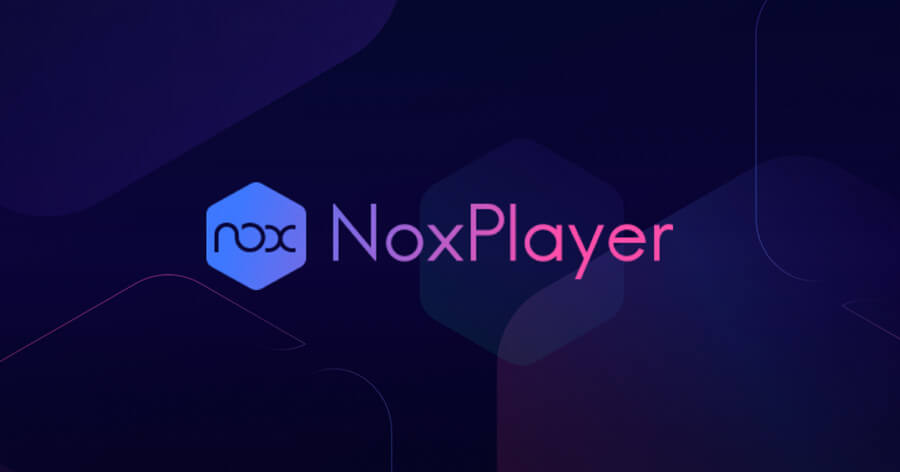 But what is NoxPlayer, and could this unique Android emulator be the optimal choice for your own gaming needs? We'll be considering both of these questions today to help you find out more about the NoxPlayer Android Emulator app for PC and whether it's safe and effective overall.
Part1. FAQs About NoxPlayer PC
Before we start looking at some of the key pros and cons of the NoxPlayer Android Emulator app for PC, we'll start by outlining a few of the most commonly asked questions about the NoxPlayer tool.
Hopefully, this will give you a little more clarity on what NoxPlayer is and what it does to inform your final decision.
Q1. What is an Android Emulator?
What is an Android emulator? By default, PC devices cannot necessarily run an Android app unless the app has been configured with PC users in mind.
As such, an emulator can be downloaded onto your PC device to "replicate" the function of a normal Android phone directly from your PC. In doing so, you can then play your favorite Android games, or run Android apps, from your PC device on a far larger screen than your phone likely has.
Q2. When to Use NoxPlayer
There are many instances when you may want to use NoxPlayer.
The most common reason to use the NoxPlayer Android Emulator app for PC is for playing Android games on your PC device, which can allow you to enjoy these games in far higher resolution and on a larger screen (so long as the app is running effectively and the game can support this).
The NoxPlayer emulator also makes controlling the app potentially easier than with a touchscreen interface.
Q3. Features of NoxPlayer
There are several key features of the NoxPlayer Android Emulator app for PC that you should know.
The app is designed to emulate the Android 4.4.2 model and is fully compatible with the existing X86 architecture.
The stable design makes it easier to run apps, and it supports many different, common games such as Clash of Clans, Summoners' War, and many others.
Even old classic titles such as Angry Birds can be enjoyed on the app, so long as they are functional on this version of Android.
Q4. Is NoxPlayer Safe?
Is NoxPlayer safe? It's always hard to say whether a third-party app is safe, and so before downloading the NoxPlayer tool, we highly recommend that you ensure your AntiVirus software is up-to-date and running effectively.
In addition to this, you should always take care to download a legitimate copy of the NoxPlayer Android Emulator app for PC from the main developer's website, to run the lowest risk of the app being infected with malware or viruses.
However, since the NoxPlayer app is a third-party tool, there's no guarantee (although past customers don't seem to report security concerns, which is reassuring).
Q5. NoxPlayer Vs. BlueStacks: Which is Better?
Both NoxPLayer and BlueStacks are valuable apps for emulating Android screens.
However, the BlueStacks tool may be slightly more effective than the NoxPlayer Android Emulator app for PC, since NoxPlayer is well-known for consuming large amounts of CPU comparatively.
It's also much more prone to lagging than BlueStacks. However, if a seamless gameplay experience is important to you, considering a screen mirroring tool may offer a better solution further.
Part2. Pros and Cons of Using NoxPlayer Android Emulator
If you've been looking for an Android emulator, NoxPlayer might be a good option to consider. Indeed, there's a lot to love about the NoxPlayer Android Emulator app for PC – however, there are also several drawbacks we recommend you carefully consider. These include the following points.
Pros of the NoxPlayer Android Emulator
There are numerous key benefits of the NoxPlayer Android Emulator, and these include the following points:
Compatible with many different types of third-party controllers, making it easier than ever to play your favorite games outside of just Android titles
Emulates device specific features, depending on your model of Android phone. As such, you can get the most customized, tailored emulator experience with the NoxPlayer Android Emulator app for PC, right down to including your own phone's IMEI and phone number!
Highly customizable interface with numerous different options, including general and advanced settings, interface settings, property settings, and shortcut settings
Incredibly easy to use compared to many other Android emulators, so you won't need a degree in computer science to get started
Completely free to use, which means you can give NoxPlayer a try without worrying about losing your money if it's not the right choice of emulator for your needs.
Supported on the Google Store, making downloads onto your PC device more secure and safe (rather than having to download the app from a separate website)
Cons of the NoxPlayer Android Emulator
While the NoxPlayer Android Emulator app for PC can offer a potentially valuable option, it may not be ideal in every case. With this in mind, some of the biggest drawbacks of the NoxPlayer app include the following:
High RAM and CPU consumption, meaning that some PC devices – especially those running multiple programs or older models – may struggle to run the NoxPlayer app
Many people report issues with lagging while using the NoxPlayer app, which could severely hinder your experience of using the app to play your favorite Android games on PC
APK install times are roughly comparable with many other apps, although not overly impressive, with average install times of around 10 seconds
Currently outdated compared to the latest model of Android, which may mean that not all games are functional on the NoxPlayer app (however, it is hoped that there will soon be an update to bring NoxPlayer up to the most recent update).
Part3. Alternative: Play Android Games on PC With Screen Mirroring App [HOT!]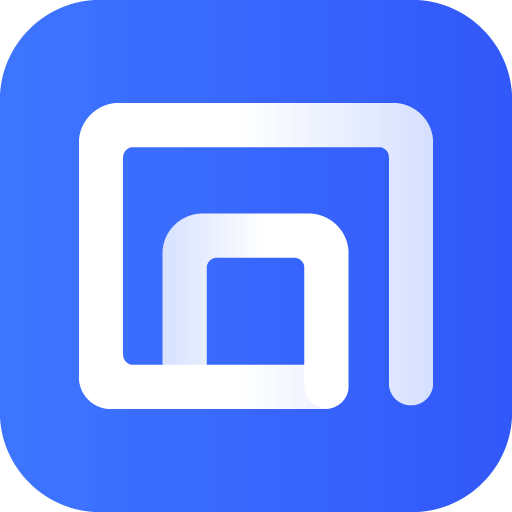 StarzMirror
Your Best iOS/Android Screen Mirror Software
There's definitely a lot to love about the NoxPlayer Android Emulator app for PC. However, as we can see from the cons list above, there are also numerous issues with the NoxPlayer tool, which may hinder its value for your own emulator experience.
What are the alternatives, then? Well, you could consider trying a different emulator, such as BlueHost. However, for the most seamless and effective gameplay or presentation, why not consider a different approach with a screen mirroring tool instead?
1
Screen Mirroring App
Screen mirroring tools offer something unique compared to emulators. Indeed, while the NoxPlayer Android Emulator app for PC can replicate your phone screen, mirroring apps take this a step further and directly display your screen on a different device – in this case, mirroring an Android screen onto a PC.
What's more, screen mirroring tools may offer numerous additional benefits over traditional Android emulators.
Some of these benefits may include a far lower CPU consumption and a far more reliable experience, helping you make the most of your games.
Plus, as a further benefit, screen mirroring apps may also allow you to control your device directly from your PC.
So you won't lose any of the progress you make on your game or presentation while editing directly from a PC. That's definitely a notable benefit to consider!
2
Introducing the StarzMirror App
If you think that screen mirroring could be a more valuable alternative for your needs than using an Android emulator, the StarzMirror app might be just what you need. Indeed, StarzMirror is one of the most effective and reliable screen mirroring tools.
StarzMirror is highly effective for streaming your screen via WiFi if needed.
However, the app also allows you to connect your Android phone with a USB cable, rather than relying solely on wireless connections or emulator software if you would prefer.
StarzMirror is hence far less draining on your laptop and delivers smooth, seamless experiences without lag for most users.
Luckily, getting started with the StarzMirror app is also exceptionally easy!
Step1: Simply download and launch the tool from the main developer's website;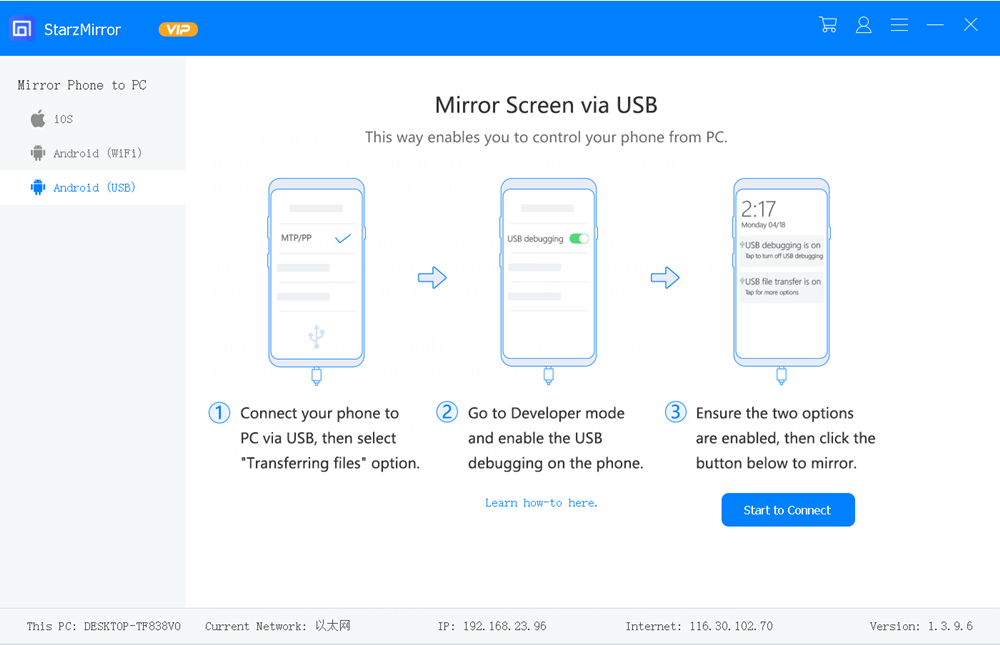 Step2: Connect your device as instructed, then enable USB debugging on your phone (Settings > About > Software Information).
Step3: Finally, allow StarzMirror permission to run, and this should then allow you to begin controlling your Android phone screen from a PC. So, all that's left to do is bring up the content you want to use, and away you go!
Conclusion
If you've got an Android game that you've always wanted to play on a big screen, the NoxPlayer Android Emulator app for PC could be a good option.
However, for a smoother and more streamlined experience, the StarzMirror app could also be a far better solution, allowing you to make the most of Android games on your PC screen without the lag and while still supporting the app's original developers rather than using an emulator.