When Pokémon GO was released in 2016 it took the world by surprise. Everyone who had a smartphone downloaded the app and spent hours every day walking around trying to catch their favourite Pokémon.
Given the popularity of this game, it's no surprise that so many people want to play Pokémon GO on PC. Rather than having to wander the streets to play the game, fans have been searching for a way to play the game from the comfort of their own homes.
In this article, we're going to show you exactly how to play from your PC.
Part 1. Why Play Pokémon GO on PC?
If you got here and you're wondering why some people would even consider playing Pokémon GO on PC, here are some of the most common reasons we hear:
No risk of your phone battery dying. This is a big one. Pokémon GO is a very resource-intensive game and if you're outside playing it for more than an hour, your phone battery will quickly run out of charge.
No safety concerns. Depending on where you live it might not be safe for you to wander the streets playing this game. This is even more of a reason for those who want to play Pokémon GO at night.
No limitations because of disabilities. For anyone with a disability that limits their ability to walk, playing Pokémon GO is almost impossible if not for a short period of time.
Weather doesn't prevent you from playing. If there's a storm or heavy winds, getting out of the house to play increases your risk of getting hurt.
It's hard to argue against these reasons and if any of them apply to why you want to play Pokémon GO from home, keep reading and we'll show you how to do so.
Part 2. How to Play Pokémon GO on PC
Now onto the part that you're looking for – how to play Pokémon GO on PC. There are 4 different methods that we'll explain to you in this guide.
Method #1 – Using StarzMirror
A popular way of playing Pokémon GO from a computer is using StarzMirror. With this program, you can take control of your smartphone from your PC which can be useful for many different tasks on top of gaming.
Whether you want to play mobile games on a bigger screen or have the convenience of typing with a regular keyboard, StarzMirror is your go-to tool.
Here's how to set up this program and play Pokémon GO with it.
Step 1 – First you must download StarzMirror onto your computer, then run the installer to prepare your PC with the software.
Step 2 – Open the program and with an appropriate USB cable, connect your smartphone to the computer.
Step 3 – Select your phone from the list of detected devices, click OK, and select the Transferring files feature to initiate the link.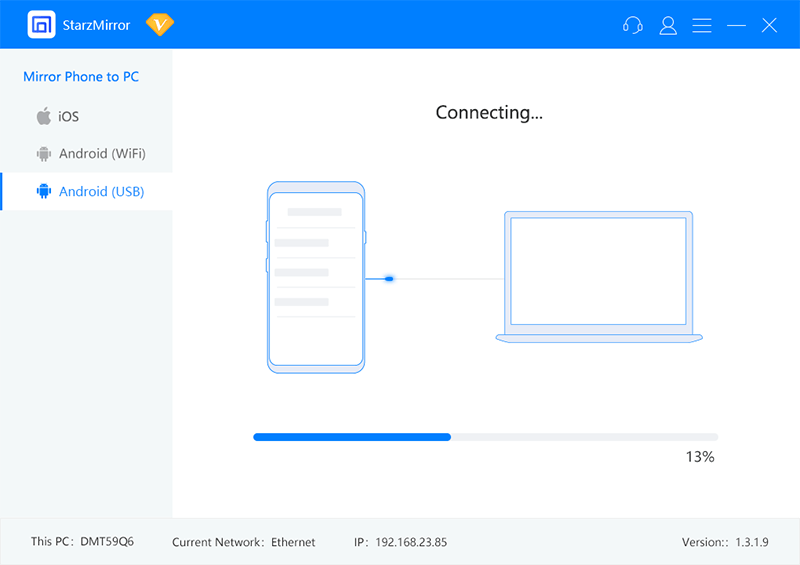 Step 4 – Next, enable USB Debugging. Different phones have different ways to do this, just simply check this guide.
Step 5 – Now that USB Debugging is enabled, you'll see a notification asking you to allow StarzMirror to be downloaded on your phone. Allow this request and after it has been installed, you'll now be able to mirror your phone screen to a computer.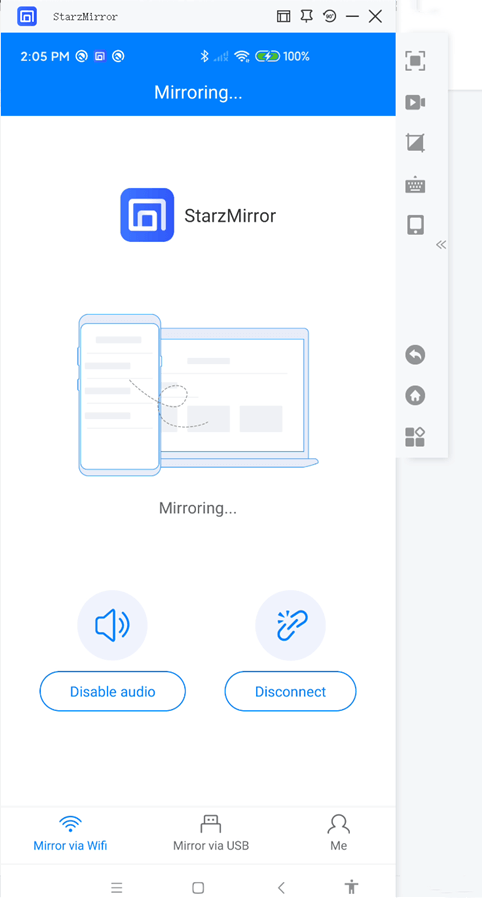 With the mirroring connection in place, you can now go ahead and play Pokémon GO on PC.
You'll no longer have to worry about your phone battery dying or not having a strong enough connection wherever you play. Eventually, though, you'll have to pay to use StarzMirror.
Method #2 – Using Nox Player
Screen mirroring software might not be what you want to use, and that's fine. Another way to play Pokémon GO on a computer is with an emulator and the first one that we'll be looking at is Nox Player.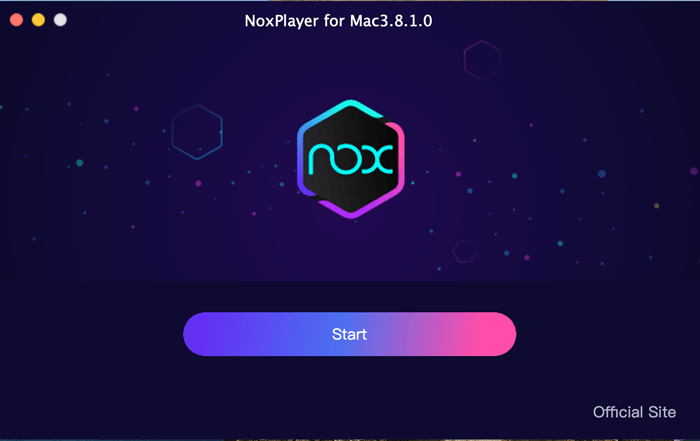 The great thing about this emulator is that it works on any computer, but there are plenty of other features worth pointing out:
Pros
Completely free to use with no catch
Supports controllers (just plug it in and start playing!)
Download apps straight to your PC
Allows users to record their gameplay
Cons
Nox Player is not suitable for low-end computers
Not all apps are available for direct download
Read Also: How to Play Mobile Legends: Bang Bang on PC
Method #3 – Using Remix OS Player
Another emulator that we can use to play Pokémon GO on PC is Remix OS Player. This is an Android emulator which, after a straightforward installation, makes it easy to play any game as well as Pokémon GO.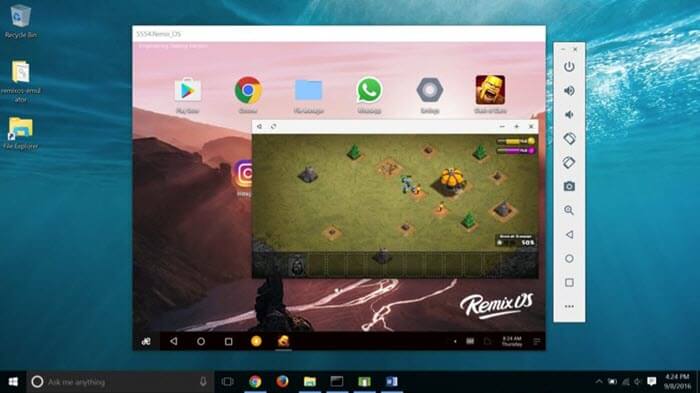 As well as having a sleek, simple, and modern design, the emulator runs flawlessly and is designed to turn the Android operating system into a Desktop environment. Better yet – it is designed with gamers in mind.
Pros
Capable of running multiple apps at the same time
Not as resource intensive as other Android emulators
Perfect for developers who want to test their own apps
Completely free and also supports multiplayer games
Cons
Although not as intensive as other programs, it still has high requirements
Remix OS Player does not have regular updates released
Method #4 – Using LeapDroid
Last from our list of emulators is LeapDroid, a professional looking Android emulator which isn't optimized specifically for gaming but is still a great way to play Pokémon GO on PC.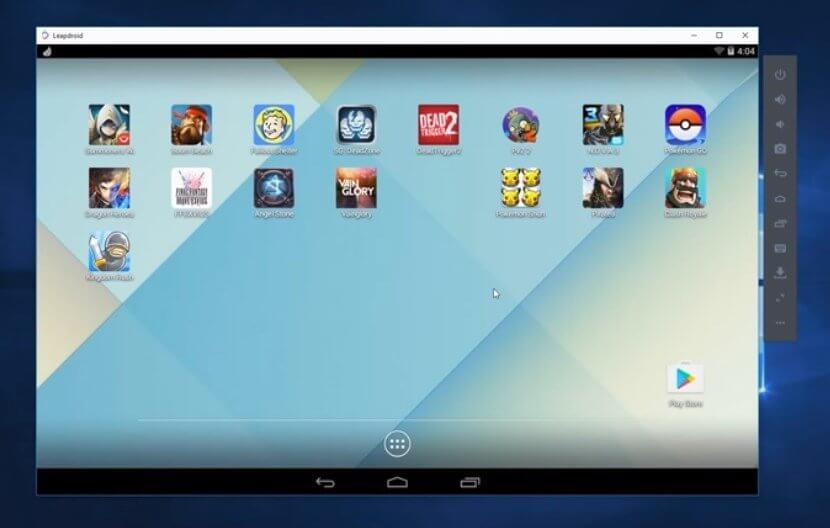 LeapDroid's functionality goes as far as offering a built-in internet browser, a camera app, and can do just as much as any Android device can do.
Whether it's gaming, app development, or video editing that you're interested in, LeapDroid is one of the best emulators out there to use.
Pros
Perfect for playing Pokémon GO and other games
Free to use and no features blocked by a paywall
You can define controls for gaming with your keyboard
Cons
There is no official website so it's hard to find an official version
Because it is such a high-end emulator, LeapDroid can make your computer stutter
Read Also: A Quick Guide on How to Play Among Us on PC
Conclusion
When you're trying to play Pokémon GO on PC you have a lot of options.
Many people will decide on the simplest method of using a screen mirroring software like StarzMirror, but in many cases, it's ideal to use an emulator which gives you a lot more control. Not to mention the extra features that emulators can provide that screen mirroring tools can't (such as keyboard mapping and direct installs).
Either way, playing Pokémon GO from the comfort of your own home will prove to be an easier task than you first thought.