PUBG, an abbreviation of players unknown's battleground, is an online video game where approximately 100 players are placed on an island in smaller groups of four to search and find resources and get rid of the competition until they are the only ones remaining.
PUBG is available on both android and iOS for free. Recently, Tencent gaming buddy officially launched the players' unknown battleground game on PC.
Wondering how to get PUBG? Worry no more! Here are the tips on how to get PUBG:
1. Download and install Tencent buddy imitator on your PC
2. Launch Tencent buddy imitator on your PC
3. Download and install Tencent imitator on your PC
5. Start the PUBG download procedure.
How to play PUBG on PC with an emulator
An emulator is a software program on a PC that enables a laptop system to imitate how another laptop functions—usually known as a host. It is cheaper and simpler to run android apps on your pc with the best emulator.
Have you ever wondered if it is possible to play PUBG on a PC with emulators? The answer is yes! Here are simple steps to help you get the game on your PC.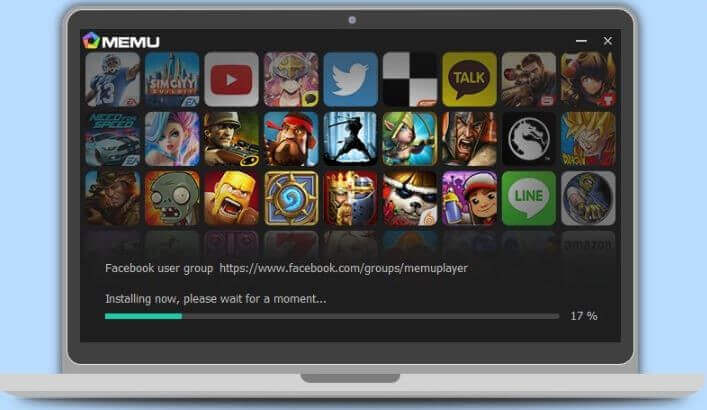 1. Download the MEmu Play launcher on the official site on your PC.
2. On your PC, Install the emulator.
3. Open the emulator, and search for PUBG Mobile.
4. Install PUBG Mobile on your PC
5. Enjoy the game.
The good news to the individuals interested in playing PUBG is that the game is available and can be downloaded free from their website.
Best emulators for PUBG on PC
1. Bluestacks
2. Android studio
3. Tencent gaming buddy
4. Remix OS player
5. NOx app player
Pros of using emulators for PUBG on PC
It is effortless to look around and spot your enemy using the PC just because you have a wider field of view on your PC than on your mobile.
When you are in a gunfight with an opponent, it is easier to control your recoil using a mouse rather than your mobile
It is pretty easy to shoot while running using a mouse rather than your mobile, similar to point 2.
How to Play PUBG on PC without Emulators
Are you wondering if it is possible to play PUBG without emulators? The good news is that it is possible to play PUBG without emulators.
Individuals not connected to emulators can now play PUBG with steam since they will be connected to their fellow individuals who also use steam.
However, the control between emulator and steam users might crash. The following tips will help you to stay connected without emulators.
1. Mirror your phone by downloading and installing a Power software on your PC.
2. Navigate your phone setting by enabling USB debugging in your device.
3. Download a power mirror app and store it on your device.
4. Connect your phone to your PC using a Bluetooth data cable
5. Mirror the screen and open the PUBG game on your PC
6. Arrange all the keymap setting
7. Have fun
Advantages of playing PUBG on PC without emulators
It does not lag
It does not require a VPN for crater opening
The graphics of the game are fantastic.
It is easier to record without lagging
There is no stiff competition
It allows purchase with a bonus point BP
You can also live stream using a windows oxo recorder.
Disadvantages of playing PUBG without emulators
It is not possible to play with PUBG mobile emulation players.
It does not allow a global server
Players can find it difficult at the beginning
Your teammate can be knocked out by friendly fire or even a vehicle.
Screen Mirroring for Android and iOS devices
StarzMirror
StarzMirror is the best-recognized phone mirror tool for Android and iOS devices. starzmirror can be used to mirror and record anything you want. It is also recognized for mirroring multiple devices at the same time.
A player can use a StarzMirror on either a wireless pc or USB. The aim of StarzMirror is always to provide a better mirroring experience, recording, multiple devices mirroring, game control, screenshots, etc.
Features of StarzMirror
Mirror multiple devices
A StarzMirror allows users to mirror their devices on a PC at the same time. It can enable six devices.
Recording and taking screenshots
StarzMirror helps in taking screenshots and also doing recordings. It allows the user to get media solutions in a short period.
Control Android from PC
StarzMirror enables the user to connect his device to a pc using USB to control all the activities on a pc using a mouse and keyboard. It helps users who don't have emulators to play successfully.
USB and wireless mirror
StarzMirror allows users to use either a USB or Wi-Fi network.
Steps of StarzMirror
The following are steps used to Starz mirror your device on a PC
1. Download the app both on your Chromebook and Android. Enable USB debugging on your phone.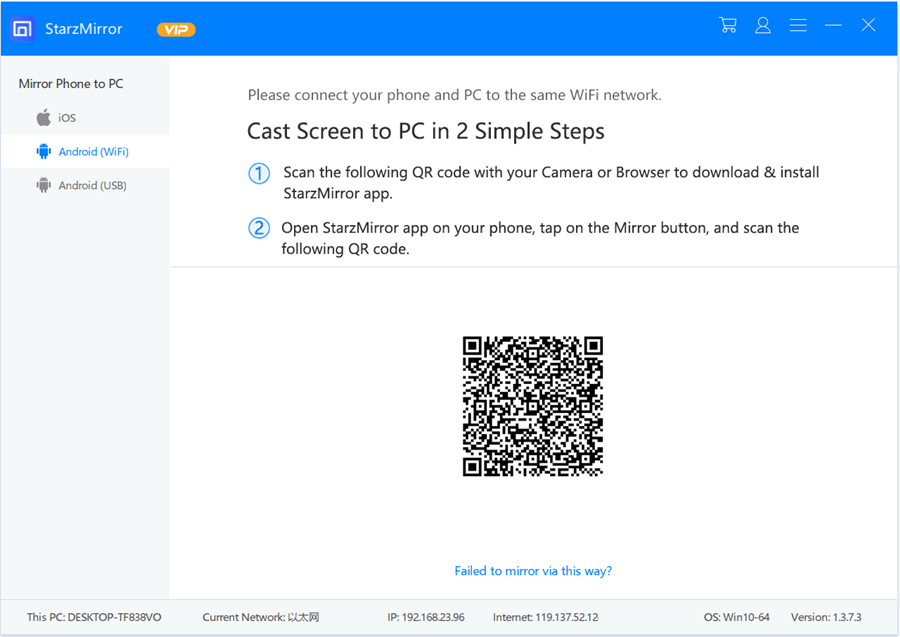 2. Connect your phone to the Chromebook via USB. Tap "Start now" on the screen.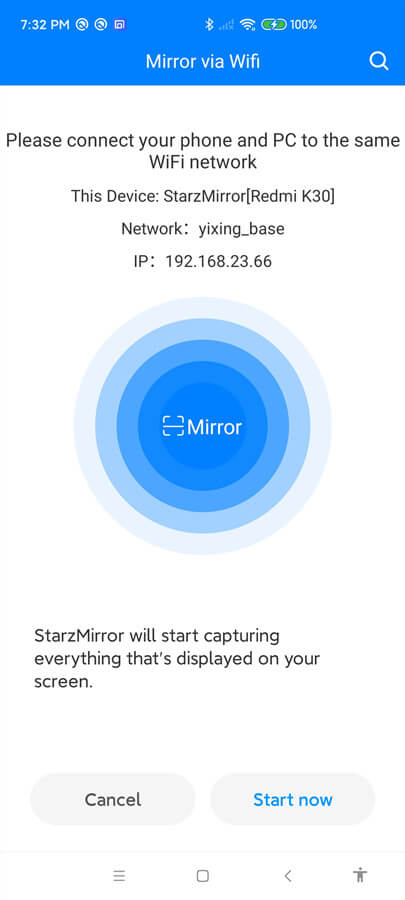 3. Then a pc will mirror a player's Android screen.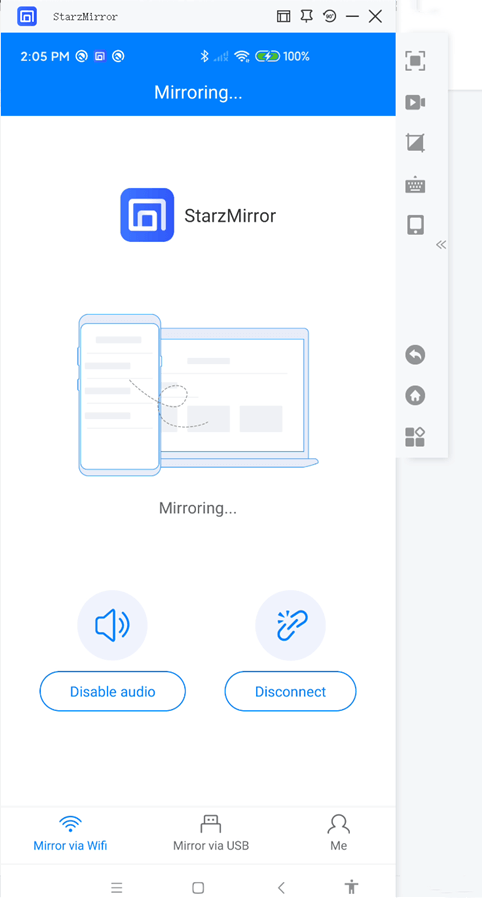 Advantages
It is cheaper to use since it allows you to access other computers on your local network.
It allows remote access servers for file sharing
Starz Mirror allows you to group all your screens in one window and preview everything from different devices.
It enables one to use a virtual keyboard and mouse when editing documents on remote machines since the only input device is your device's touchscreen.
PowerMirrors
This mirror tool enables one to mirror their devices' screen on a PC or a computer. Power mirror does not allow you to interact with your iOS device apart from expanding its screen.
On the other hand, the power mirror enables android users to make any operations apart from increasing their screen.
Power mirror has made operations easier on android devices since it allows one to play games without emulators. It also enables easy file transfer between smartphones and computers.
Advantages
It is easy to transfer data between a smartphone and a computer.
It is easy to mirror android or iOS devices on a computer.
PowerMirror can also be used to control an android device from your computer
It is compatible with the latest versions of both iOS and Android devices.
It provides free versions for interested individuals to make trials before purchasing.
Disadvantages
It is relatively new; hence there's a lot we have not yet discovered.
It isn't easy to control an iOS device using a power mirror.
Sometimes the mirrored screen might reduce its quality, thus unreadable.
Mobizen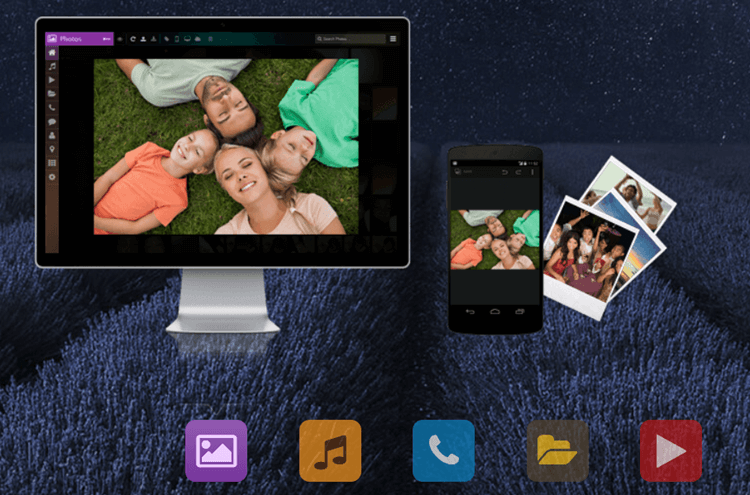 This is a mirror screen tool that is not installable. It is a web-based program. To use mobizen, you are supposed to have a network connection. This application is free of charge and thus does not require any purchases.
Advantages of Mobizen
It is free of charge
Supports both android and iOS
It does not require a wired connection since it uses a Wi-Fi connection
You do not need to install anything on your PC since it is a web application.
Disadvantages of mobizen
It might produce poor quality videos in case of weak Wi-Fi
Sometimes the connection might disconnect often.
One requires an account to access the features of the tool.
AirMore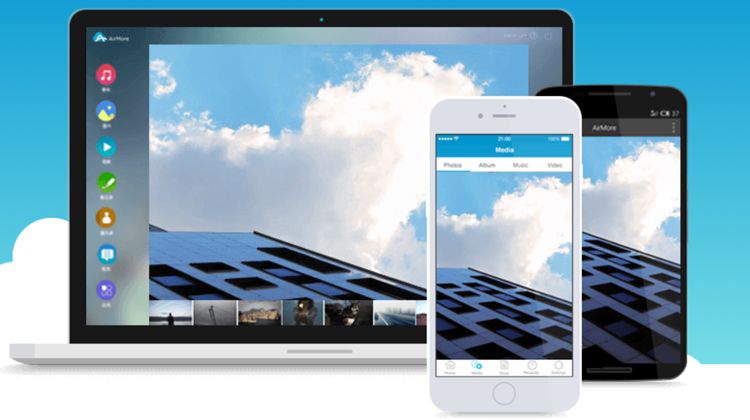 This is a web-based solution just like Mobizen.
It does not require any installation. Apart from mirror screening, it is also helpful in data management. It can be used to transfer data between your device and the computer.
MEmu play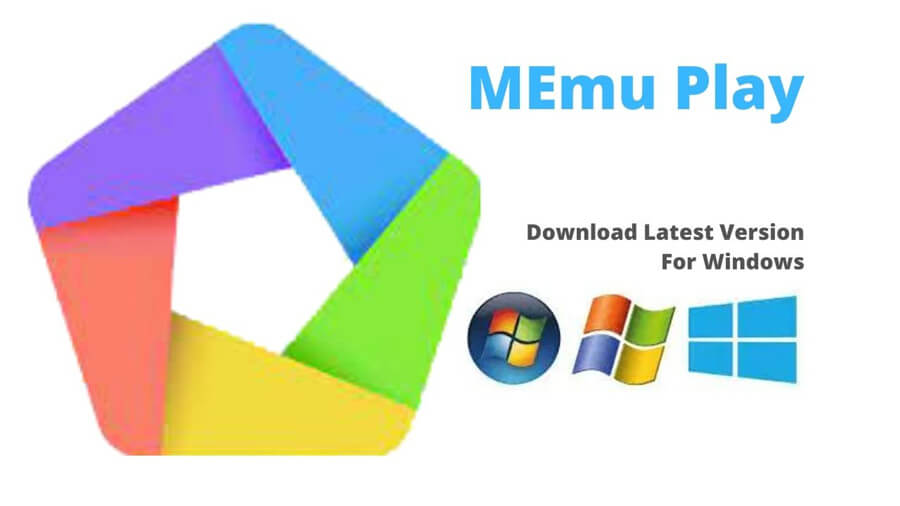 It's the simplest and cheapest to use. It does not require a configuration setting. One needs to download the MEmu emulator and start playing.
Features
It is straightforward to play.
You can play a huge range of games on the PC.
Conclusion
Have you been feeling bored after your daily chores? Don't get bored anymore! Tencent gaming buddy got you covered. Download the PUBG mobile today and beat the boredom. Be conscious of risks such as violations, in-game chat, and microtransactions.