If your iPhone or iOS device shows the Apple ID greyed out, then you may want to consider the different options to fix this.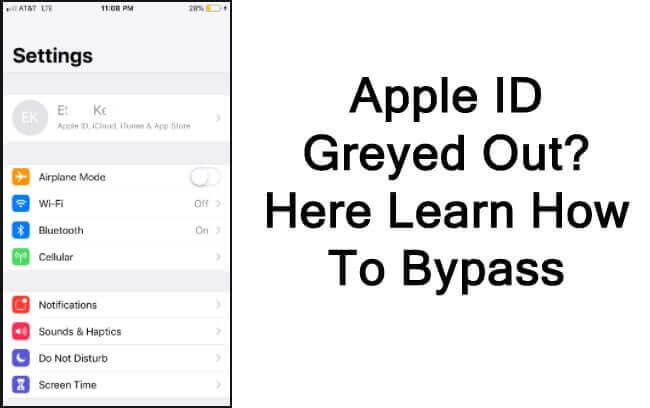 Indeed, being unable to enter your Apple ID because it's greyed out can undeniably be a major nuisance – and, with this in mind, we have outlined several of the key methods to fix your device when iCloud and Apple ID is greyed out.
Why is My Apple ID Greyed Out?
Why is your Apple ID greyed out? Your Apple ID might be greyed out for numerous reasons, and considering these may help you find a suitable solution for your device.
Fortunately, we've summarized two of the most common reasons why your Apple ID might be greyed out as follows, and these might explain the issues with your own device.
Usually, the most common reason why your Apple ID is greyed out is that changes are blocked on the account. Luckily, this is also one of the simplest fixes to make.
Another common reason Apple ID might be greyed out on your device is a system error.
Indeed, system errors are frequent occurrences and are usually minor; in these cases, something as simple as restarting the device may fix the issues. After all, even though iPhones are incredibly well-made devices, they're not immune to glitches!
These are the two most common reasons why your Apple ID is greyed out – but luckily, there are simple options to fix both of these errors again so that you can make changes to your device's Apple ID.
How to Fix Apple ID Greyed Out – 6 Common Ways You Could Try
We've outlined the two main reasons why your Apple ID might be greyed out – but how can you fix this? If this is a position you find yourself in, don't worry; there are plenty of different options you could try to fix this frustrating issue quickly and without major hassles overall.
#1 Check Apple System Status Page
First of all, you should check the Apple system status page to make sure that all Apple services are working as normal. Indeed, it's not impossible for a system-wide issue to occur, and while Apple's engineers will usually try to fix this quickly, there may be a short period of downtime until the fix is made.
To check the Apple System Status,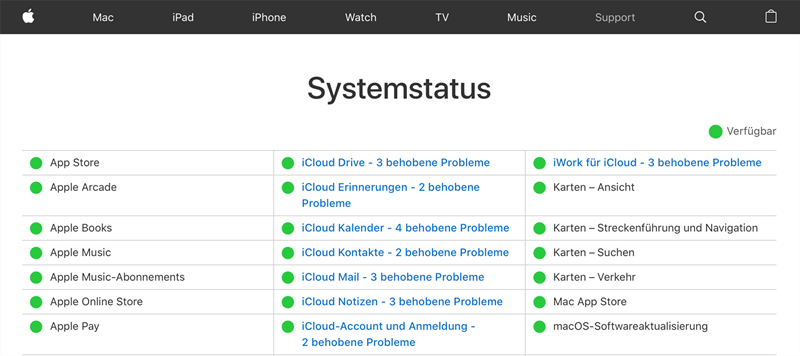 head to https://www.apple.com/support/systemstatus/ and select Apple ID. This will let you know whether or not Apple's systems are working as normal (or not). If not, you'll want to consider another option from this list. Or, if there are errors showing, it's just a case of waiting for the update to be fixed by Apple's engineers, at which point you'll be able to carry on as normal.
#2 Restart Your iPhone or iPad
Another simple method for fixing an Apple ID that's greyed out is to simply restart your iPhone or iPad. Indeed, restarting your device is a good option for many types of system errors, and with this in mind, it may be a good option to consider for your own device.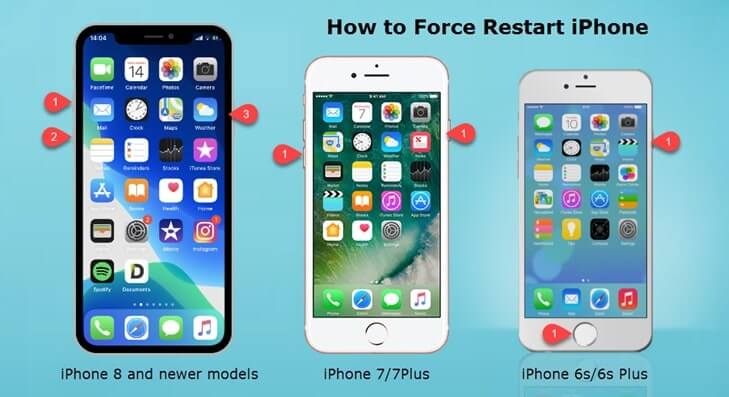 However, if the problem still persists after restarting your iOS device, the following options may still help.
#3 Check Your Connections
Sometimes, a lack of internet connection may be to blame for the Apple ID being greyed out, and this is well worth considering. Indeed, poor connections for your device could result in the phone being unable to connect to the Internet, which may make it impossible for you to connect to iCloud.
To begin with, check whether you're connected to wireless or if you have a 3G/4G mobile data connection. If you do, then the issue may be with your WiFi box; in this case, restarting your WiFi router may help. Otherwise, there could be an issue with the WiFi in your area, which your Internet provider should be informed of so that they can make the appropriate repairs.
#4 Check if Restrictions Are Turned on
Are restrictions enabled on your iOS device? This is one of the Apple ID is greyed out error's most common causes, but luckily, it's pretty simple to fix as well.
To check if restrictions are enabled for your device,
Step1: Head to screen time and enter the password, when prompted.
Step2: Then, head down to privacy restrictions, and find the "Allow Changes" function.
Step3: If account changes are set to disabled, you should allow this – and this step should fix the greyed-out Apple ID issue.
However, if this is already allowed, the issue may be something else, and you'll need to consider other options to fix your device.
#5 Software Update
Another simple way to fix the Apple ID is greyed out issue is to ensure your device is fully updated – and, if it's not, you should run a software update.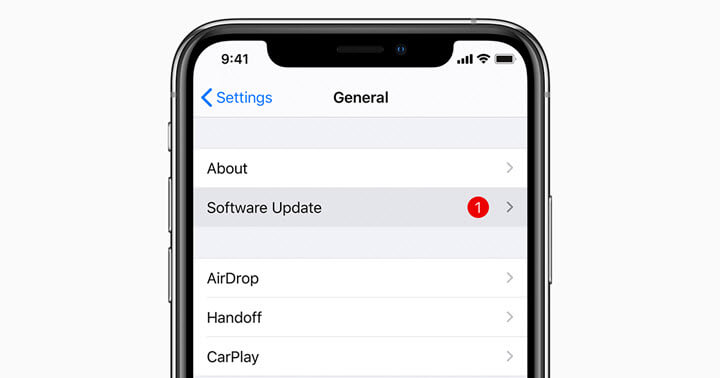 This is effortless from settings, and your iPhone or iOS device will handle the software update on your behalf. All you need to do is sit back, wait, and try again once the software update has been completed.
#6 Profiles
If you're running a school or work device, your profile may be limited regarding what you can change. You can check for profiles on the device by heading to settings > general > profiles. You can also remove or delete profiles from this page.
Fix Apple ID Greyed Out Issues with Apple ID
If the six common steps above didn't help resolve the issue for your iOS device, then it may be possible to use your Apple ID to fix the greyed out issue. This might sound contradictory, but hear us out here; indeed, there are several ways to go about this for your device!
Step1: First, head to Settings, and select the Screen Time option.
Step2: Then, select "Change Screen Time Passcode" and, from the page that's loaded, select "Forgot Password." This will allow you to enter your Apple ID, which should allow you to reset your screen time passcode – and, in many cases, this should also resolve the Apple ID is greyed out issue.
It's a very simple process, and as such, it's well worth a try. If this still hasn't worked for your device, though, don't lose hope; there's another method to fix your device using the StarzSoft KeyPass tool!
StarzSoft KeyPass – Fix your Apple ID is Greyed Out If Other Options Don't Work
So, the other options we've presented today haven't helped to unlock your iPhone device when the Apple ID option is greyed out.
Don't worry: StarzSoft KeyPass should be able to help! In fact, with staggeringly high success rates of 98%, as well as a money-back guarantee for the unlucky few who don't see great results, it's undeniably an excellent option to consider.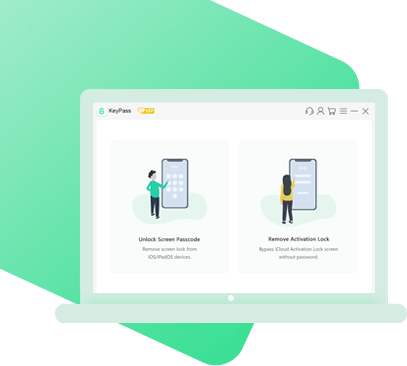 It can bypass iPhone lock screen without previous owner or password
It ensures 100% success rate for you to unlock your iPhone/iPad/iPod touch
Fast & easy to unlock your iPhone, no tech required
Supports all versions of iOS & iPad OS
Free trial is available for you!
1. What Devices Does StarzSoft KeyPass Work For?
StarzSoft KeyPass can provide support for all iPhone models between iPhone 5S and iPhone X – in short, it's definitely a versatile solution. The tool can also work for all iOS models between iOS 12.0 and 14.8;
Fortunately, your device should already be up to date, as updating your software is one of the steps we mentioned earlier.
2. How to Use StarzSoft KeyPass to Fix your Apple ID Greyed Out Error
It doesn't matter whether you're a tech whizz or a little more hesitant of technology. StarzSoft KeyPass is one of the most effective iOS unlocking tools, and all you'll need is a USB cable (the cable from your iPhone charger will work fine), a computer, and an internet connection.
Step1: Download the StarzSoft KeyPass app from the main developer's website.
Step2: Once the tool has downloaded, launch StarzSoft KeyPass on your computer and select the appropriate unlocking method – in this case, we recommend using the "remove activation lock" method.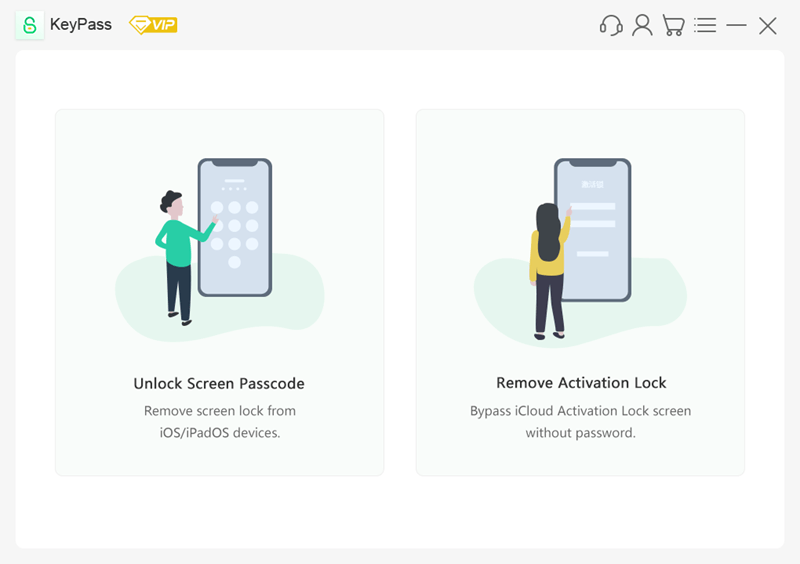 Step3: Then, connect your iPhone to the computer using the USB cable, and follow the instructions presented on screen to start the unlocking process.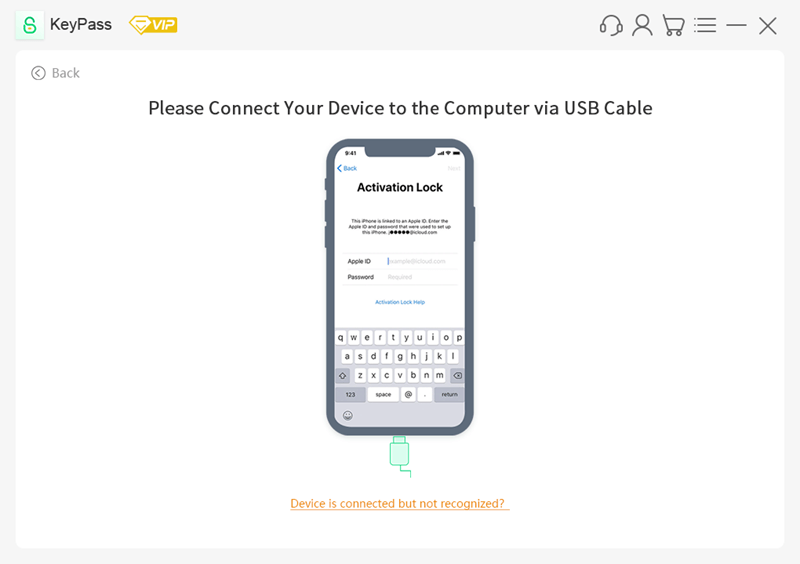 Step4: Finally, all that's left to do is sit back and wait, keeping the device connected at all times, while KeyPass removes all locks from your device – which should also sort out the Apple ID is greyed out error, too!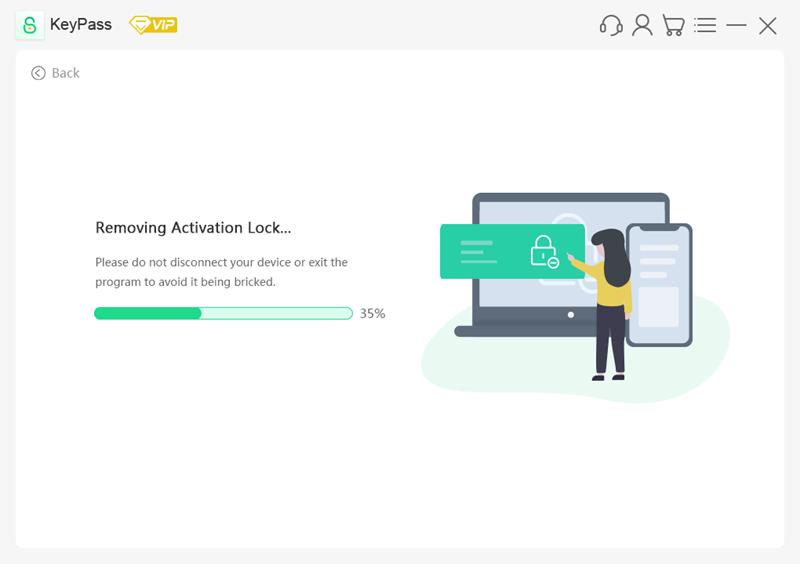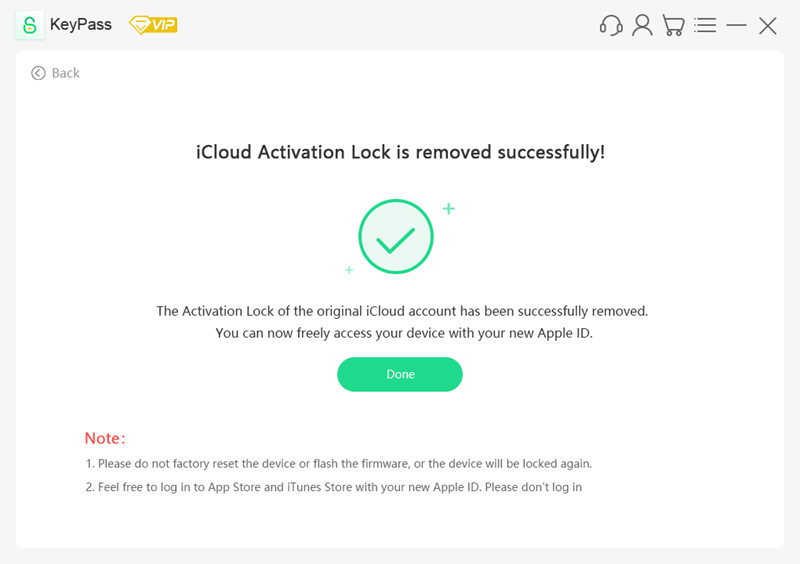 We highly recommend you should take a backup of all data on your device before using this method, as your device's data will be erased.
Then, once the device is back and running as normal, all you need to do is redownload the data backup onto your device, and you're good to go!
Further Reading: How to Unlock iPad Without Apple ID
Final Thoughts
If your Apple ID is greyed out on your iPhone or iOS device, this can be a real nuisance in many cases. Fortunately, though, there are plenty of different ways that you can try to fix this issue, and most are incredibly simple.
Or, if these don't work, don't panic; tools such as StarzSoft KeyPass can be a great way to unlock your device when you can't log in as normal using iCloud because the Apple ID is greyed out.