Have you ever faced a "this Apple ID is not active" error on your iOS device? If this is something you have noticed, it's highly valuable to consider whether you could fix this issue easily – and luckily, we've come up with some key tips and ideas to help you find the most effective solutions.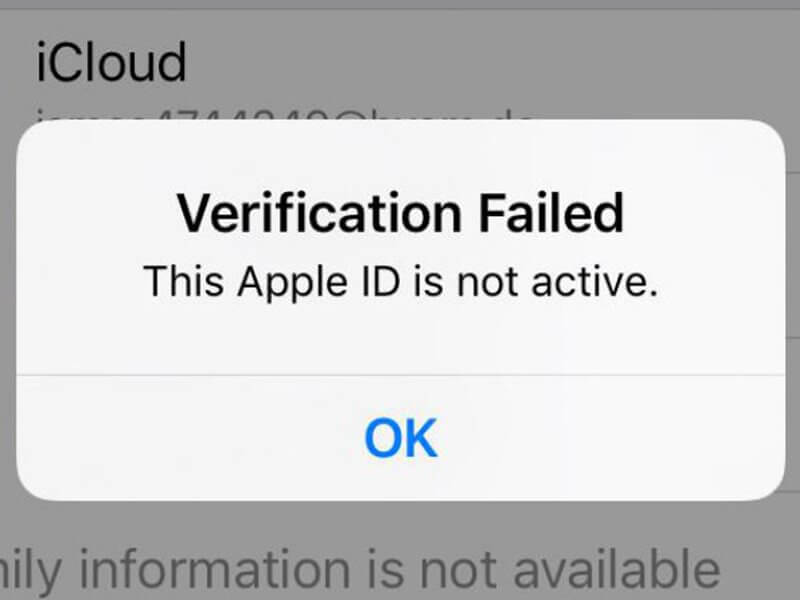 What Does This Apple ID is Not Active Mean?
Before we go any further, we should first start by considering what "this Apple ID is not active" means. If your Apple ID is not active, this generally means that there has been a fault with your Apple ID that has disabled the account.
Fortunately, though, if this is an error you have experienced on your device, you can overcome the challenge by implementing some of the following tips for how to fix the "this Apple ID is not active" error without needing to get professional support.
How to Fix "This Apple ID is not Active" by Yourself
If you've experienced a "this Apple ID is not active error" on your iOS device, it's important to consider the different methods you could try to fix this issue. Fortunately, we've outlined some of the key things you need to know to fix the error and get back to normal as soon as possible with your device.
Way 1. Try a Restart
In many cases, when something isn't working as normal, we joke about just restarting it to fix it. However, if you've found a "this Apple ID is not active" error, it's definitely worth starting by trialing a simple restart to see if this might be a "quick fix" solution.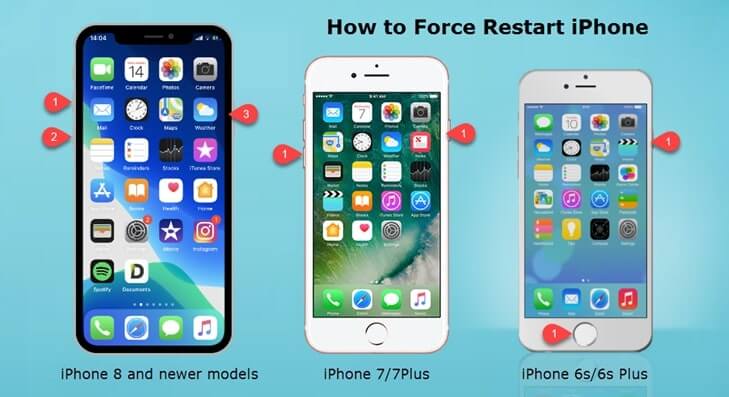 To restart your Apple device, simply hold down the "power" or "lock" button on your iPhone, iPad, or iPod touch model until you see the "swipe to power off" option.
From here, you will then simply be able to continue holding down the power button or otherwise swipe the button to power off the device. Once the device completely turns off, you can then release the power button before holding it down again to turn the device back on and begin using your phone again.
When your device has turned back on, we would recommend checking to see if the device can then accept your Apple ID. However, if this process doesn't fix your "the Apple ID is not active" error, you could then consider one of the other options to fix this issue.
Way 2. Use a Web Browser
If you have been trying to log in to your Apple ID but have had difficulties with this, we would recommend next trying to use a web browser to log in.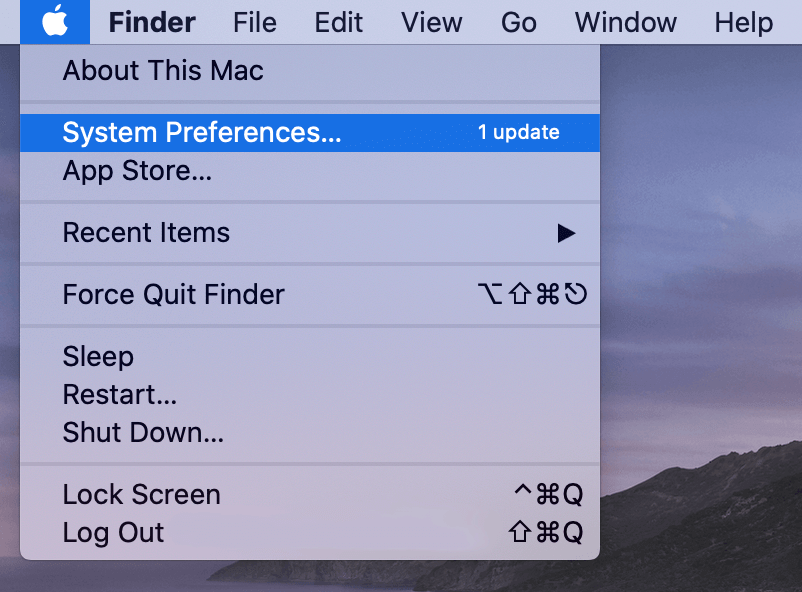 When you log in with a different web browser, if the issue is with the app itself, this should resolve the problem. You may also notice that this automatically connects your Apple ID with your device as well which could be well worth considering. However, we would recommend you check this before assuming that your device will have connected automatically as this may not always be the case.
Way 3. Recover the Password
Sometimes, recovering the password for your Apple ID can be a good option to recover the device if you are getting a "this Apple ID is not active" error when you attempt to log in.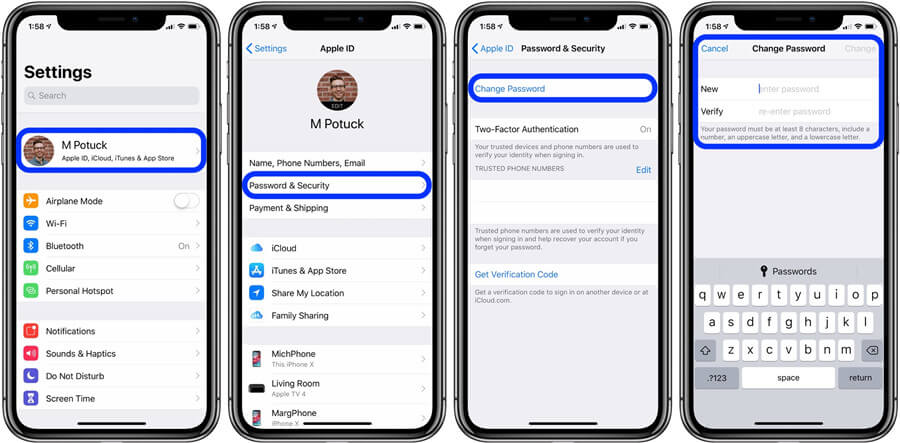 From the log-in screen, you should see an option to recover your password. Then, simply follow the instructions presented on screen to begin recovering your password for your Apple ID.
Alternatively, you could proceed by heading directly to the iForgot.com website where you'll also be able to apply to recover your password. Then, simply look out for the instructions to begin recovering or resetting your password.
Once you have recovered or reset your password, you can then attempt to log in to your account again as normal. Enter your Apple ID and new or recovered passcode to see if this works; if not, you may need to try another option (or restart your device to ensure that the recovery has applied).
Way 4. Remove Apple ID with StarzSoft KeyPass
Getting access to your Apple ID when you notice the "This Apple ID is not active" error can seem somewhat difficult and incredibly frustrating, especially if you have tried the previous methods but with poor results.
Fortunately, though, you can overcome this Apple ID lock by using specialist iPhone unlocking tools such as StarzSoft KeyPass, which is designed to help you regain access to your device after you've forgotten your device password or otherwise had challenges with accessing your device.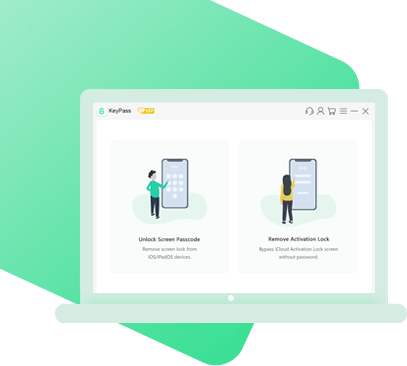 It can bypass iPhone lock screen without previous owner or password
It ensures 100% success rate for you to unlock your iPhone/iPad/iPod touch
Fast & easy to unlock your iPhone, no tech required
Supports all versions of iOS & iPad OS
Free trial is available for you!
StarzSoft KeyPass is exceptionally versatile and can work for many different passcode types, including Touch ID, Face ID, 4-digit passcodes, and 6-digit passcodes. Plus, it's effective in just three simple steps as follows:
Step1: Download the StarzSoft KeyPass tool directly from the main developer's website and launch the app on your device. Then, select the relevant iPhone or iOS device unlocking method – in this case, you'll likely want to use the "remove activation lock" method.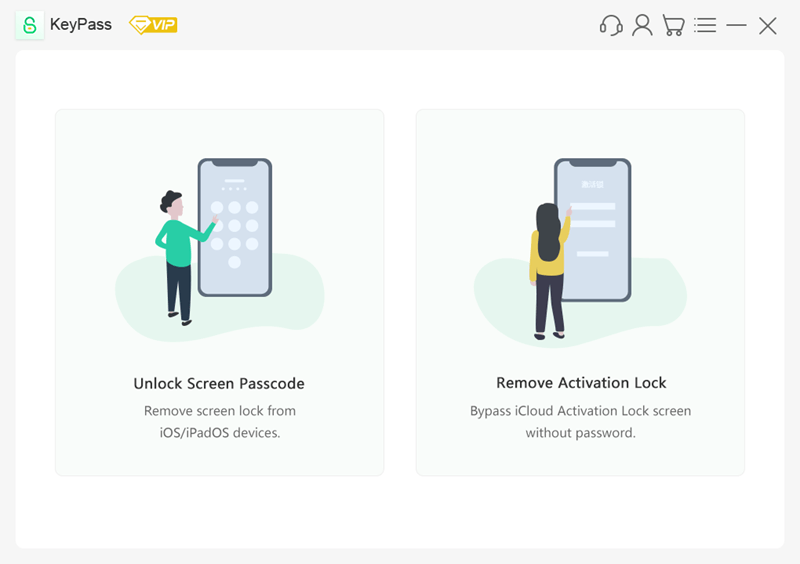 Step2: Next, connect your iPhone, iPad, or iPod Touch device with a USB cable to your laptop or computer device, and download firmware.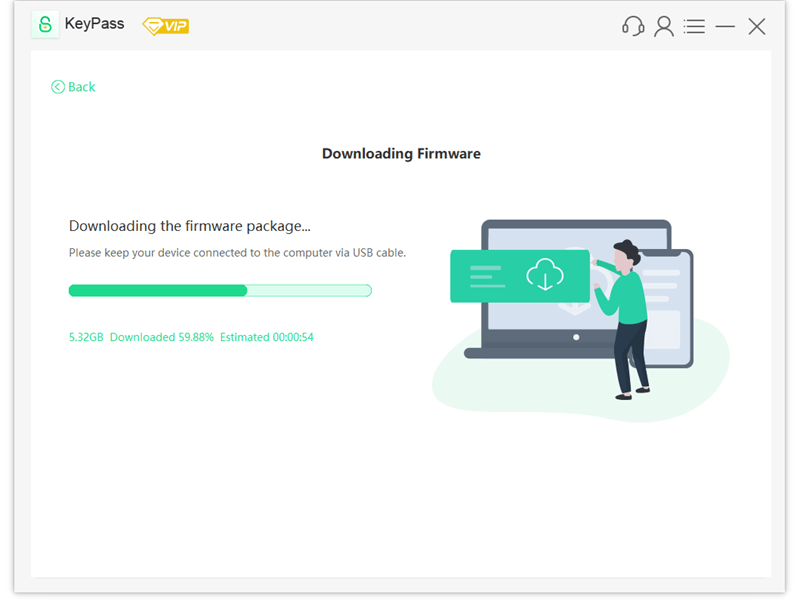 Step3: Finally, begin the iPhone remove activation lock process by following the instructions that are presented on screen for your device. Then, once you have completed these, simply sit back and wait while StarzSoft KeyPass handles the unlocking process for you!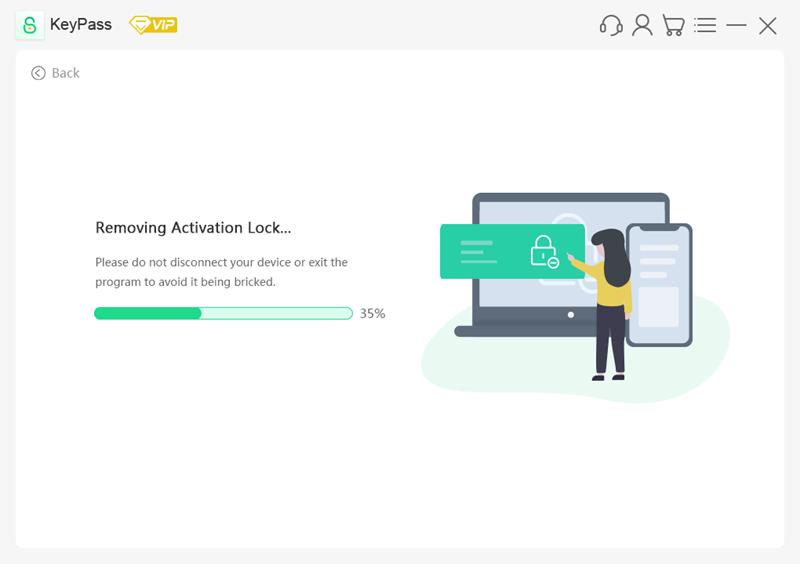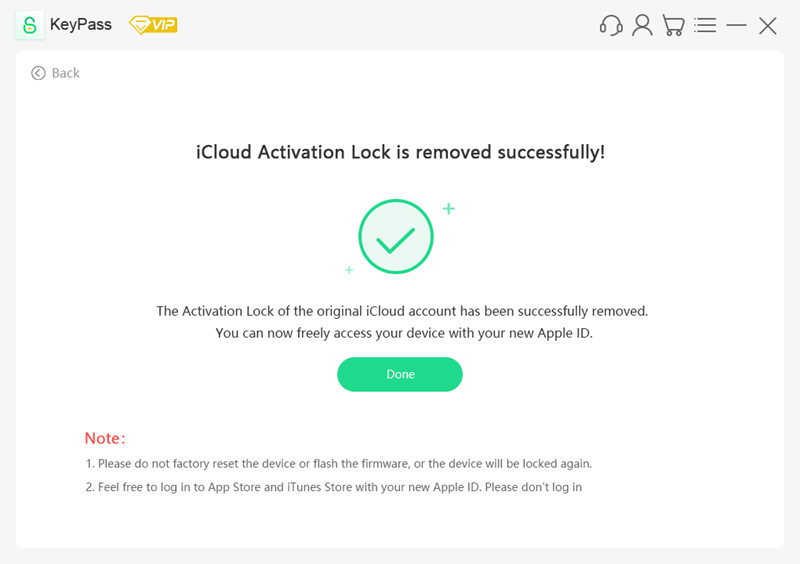 It's really that easy – perhaps this is one of the reasons StarzSoft KeyPass is one of the most-loved tools on the market for iPhone unlocking. Plus, StarzSoft KeyPass is effective for the vast majority of iOS devices running iOS 12.0 to 14.8 and supports Windows devices. And, with a staggering 98% plus success rate, as well as a money-back guarantee, it's certainly appealing in many cases.
We should point out here that, after this process is complete, you won't be able to log into iCloud with a new Apple ID from the settings panel. Nevertheless, if you haven't had success with other tools or methods, KeyPass might be one to consider.
Further Reading: How to Unlock iPad Without Apple ID
Way 5. Head to the Apple Store
As a final option, if you don't feel technologically confident enough to fix the "this Apple ID is not active" error yourself, you may instead want to get professional support from the team at your local Apple Store.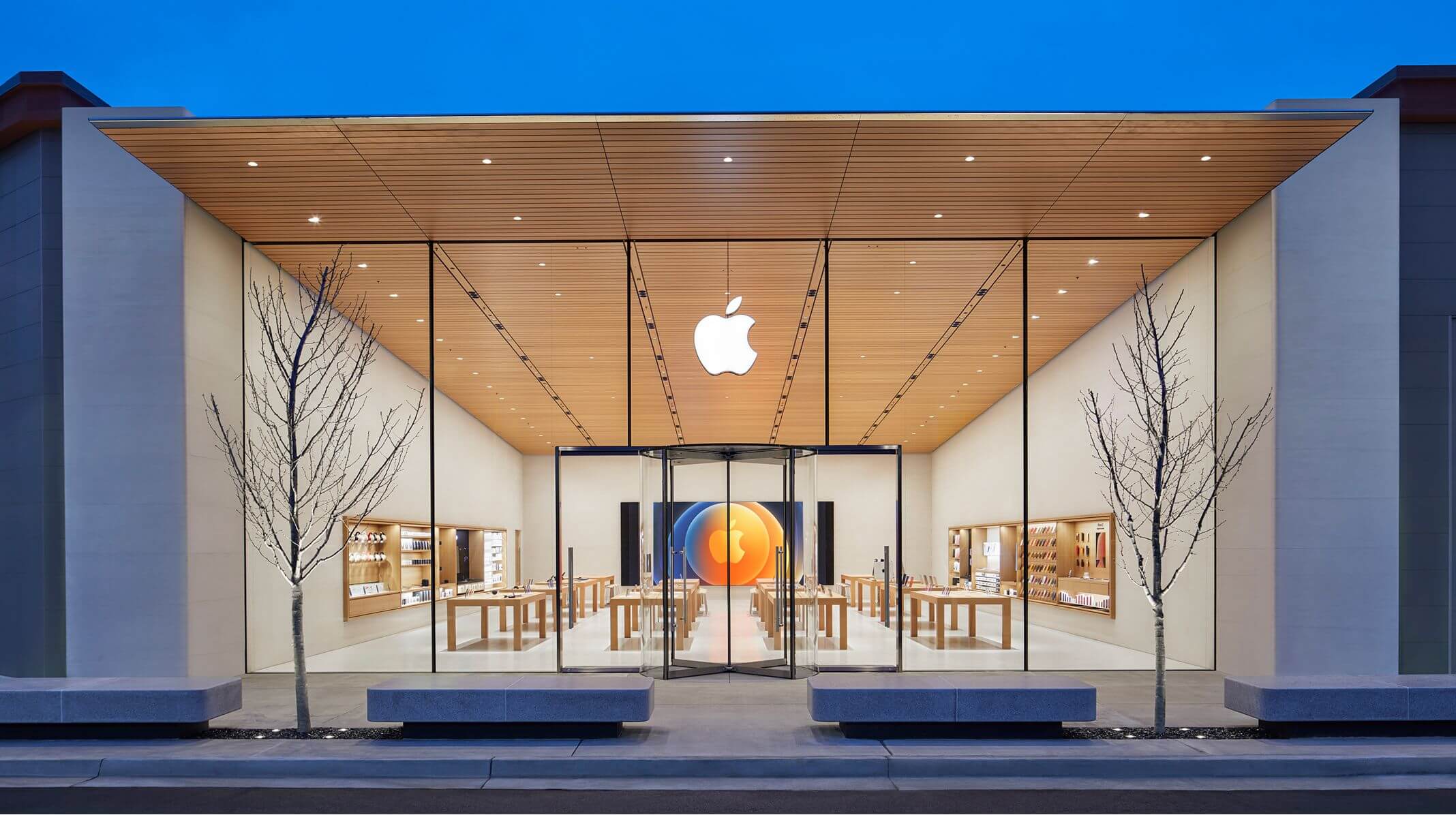 If you have the time to travel to your local Apple Store, taking your device and Apple ID details along may be a good way to ensure that your device gets the most suitable recovery solution. After all, not being able to log in to your Apple ID can be incredibly frustrating; fortunately, if you can afford the hassle and time to travel, this may be a good option to consider.
Conclusion
If you've been looking to overcome a challenge with your device, it's critical to consider the different options available to you. Fortunately, while you could just head directly to the Apple Store, another alternative might be to attempt to repair your iOS device with a tool such as StarzSoft KeyPass.
Luckily, this tool is exceptionally simple and easy to use, which ensures it can be an ideal solution for almost any scenario. Why leave this to chance; find a valuable new solution today instead.