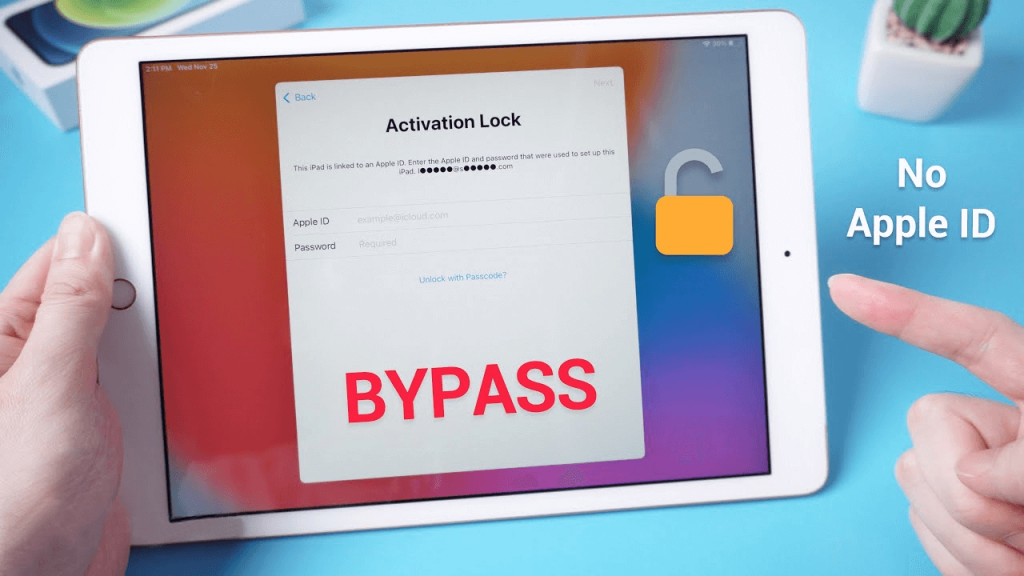 "How to unlock iPad without Apple ID" or "how to activate iPad without Apple ID" is the common question raised by iPad users. "The iOS activation lock provides reliable data protection. However, it can be stressful sometimes, especially when you've forgotten your Apple ID or password. One of those times is wanting to activate your iPad, but you don't remember the password. In this case, how would you activate your iPad without your Apple ID or password? It may be a problem, but don't worry about it. We have sure-fire solutions to help you unlock iPad without your Apple ID or password.
Whether you just bought a locked second-hand iPad or forgot your iPad's Apple ID or password, these solutions can come to your rescue.
Fortunately, the solutions are effortless to implement.
Part 1. Unlock iPad Without Apple ID Using KeyPass
After buying your second-hand iPad, the next thing you'd want is to unlock it quickly so you can use it. But the process doesn't have to be troublesome. So a simple, straightforward, and efficient solution would serve your better. KeyPass is one such friendly and easy-to-use third-party tool that would suit your unlocking needs.
1
Features of KeyPass
It unlocks your device without your previous iCloud account erasing and tracking the device.
It provides an easy and effective gateway to your iPad by bypassing the activation lock without a password
Ease of use: You don't require prior tech skills for you to use the activation tool.
It's compatible with iPhone 5S, iPhone X running iOS 12.3, and newer versions.
2
[FIX] How to Unlock iPad Without Apple ID perfectly?
First, you need to Download and install KeyPass onto your computer then use it to activate your iPad without Apple ID or password. Here are the steps to follow:
Step 1: Once you've installed it on your PC, run it and choose the remove "Remove iCloud Activation Lock" in the main window.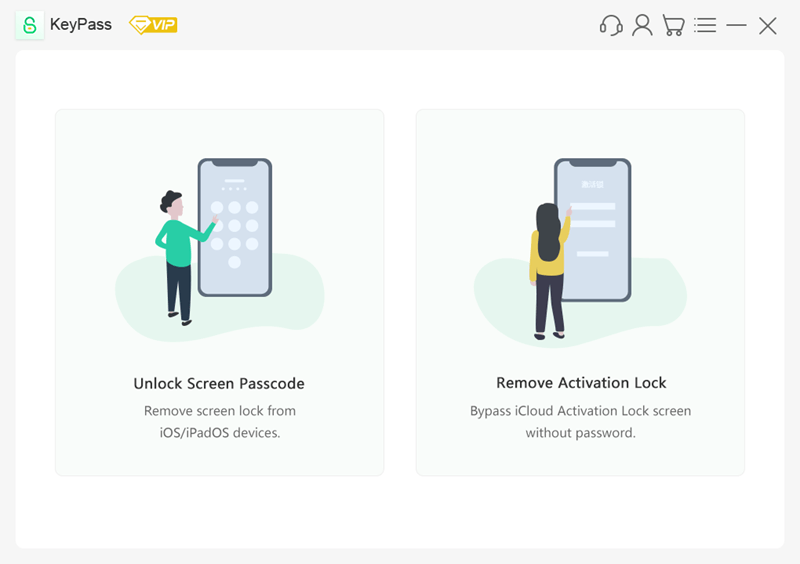 Step 2: Use a USB cable to connect your iPad to the computer.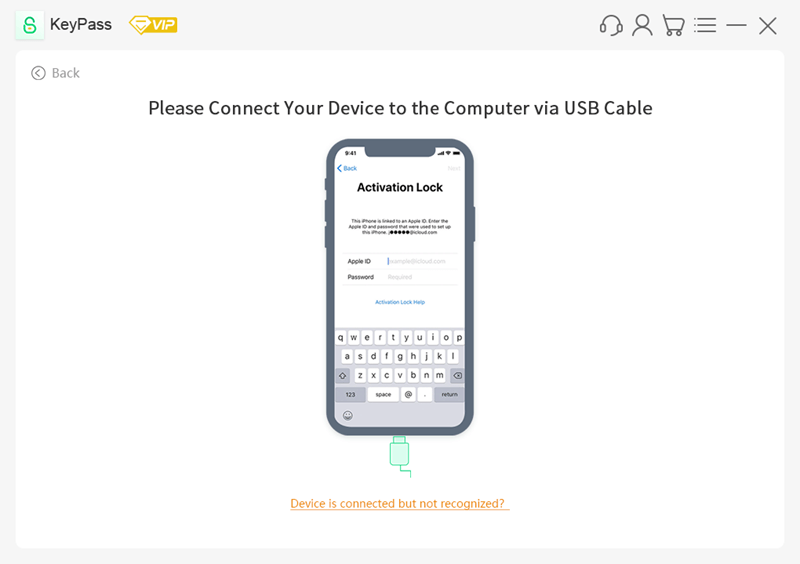 Step 3: To eliminate the activation lock on your device successfully, you must first jailbreak the device. KeyPass will begin an instant jailbreak package download necessary for jailbreaking the iPad.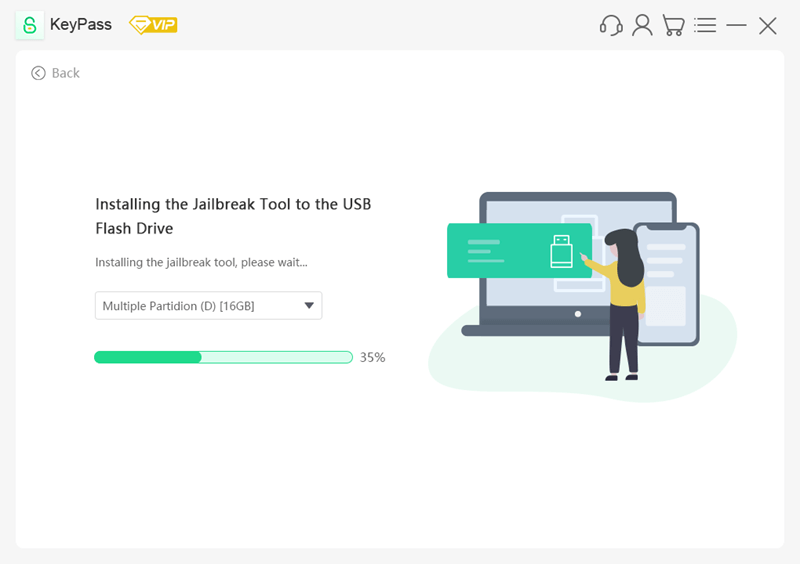 Step 4: After jailbreaking the device, select remove to allow the jailbreaking program to bypass the activation lock.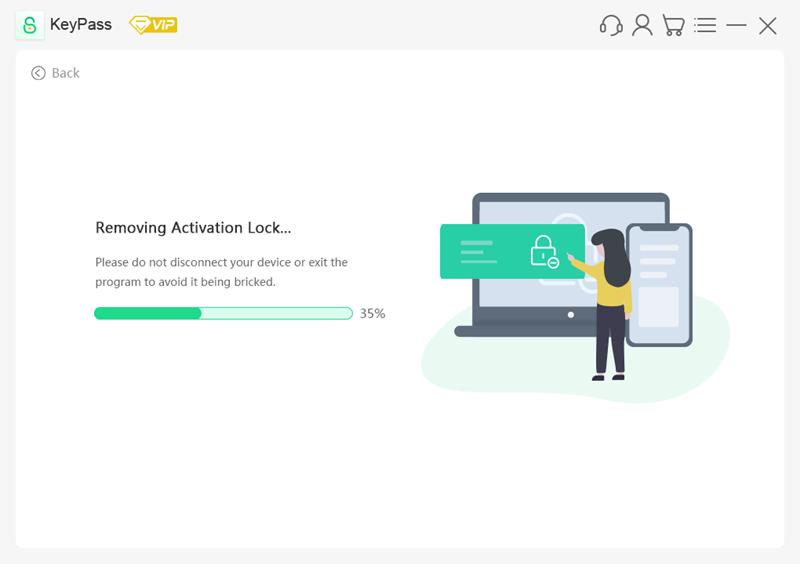 You'll be able to access your iPad after the completion of the unlocking process.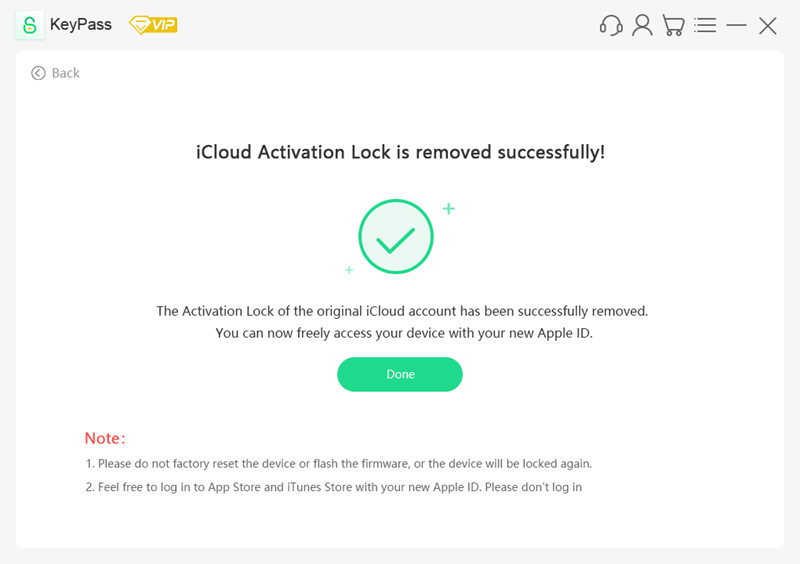 Part 2. Reset the Forgotten Apple ID
If you've forgotten your Apple ID, password, or both, worry not. It's easy to reset them by following a simple process:
Follow the following steps to Reset Your Apple ID and password:
Step 1: Visit the Official Apple ID website using any browser.
Step 2: Once you're on the site, select "Forgot Apple ID or password".
Step 3: The above action will request you to enter the Apple ID. After entering the Apple ID, you can click on continue to include other details.
Step 4: Enter the phone number you attached to your original Apple ID.
Step 5: Apple will send you a text message or call your line. They will provide relevant instructions to enable you to reset your Apple ID.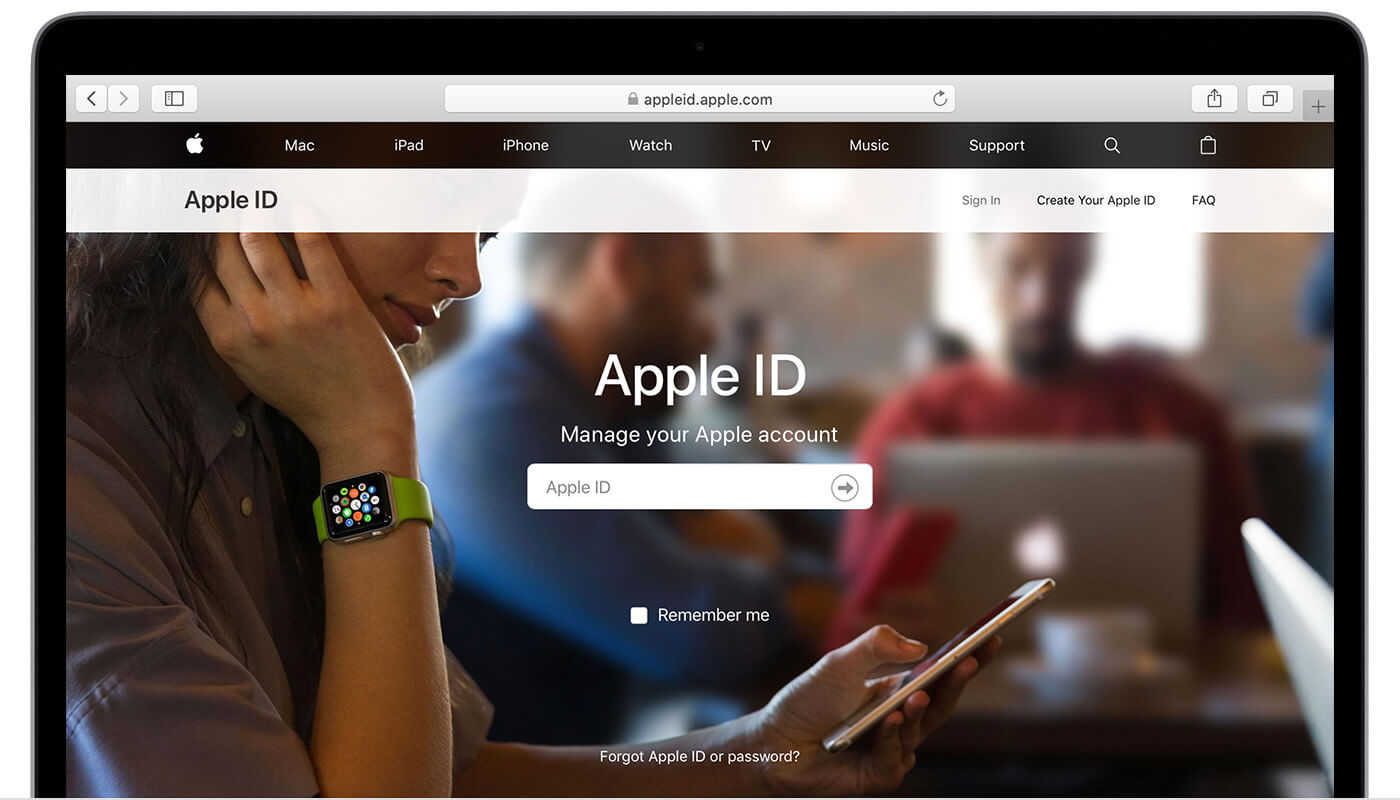 Here's another alternative:
Step 1: Use any browser to visit https://appleid.apple.com.
Step 2: Click on "Forgot Apple ID or password".
Step 3: Apple will ask you to enter your Apple ID. Click on "look it up."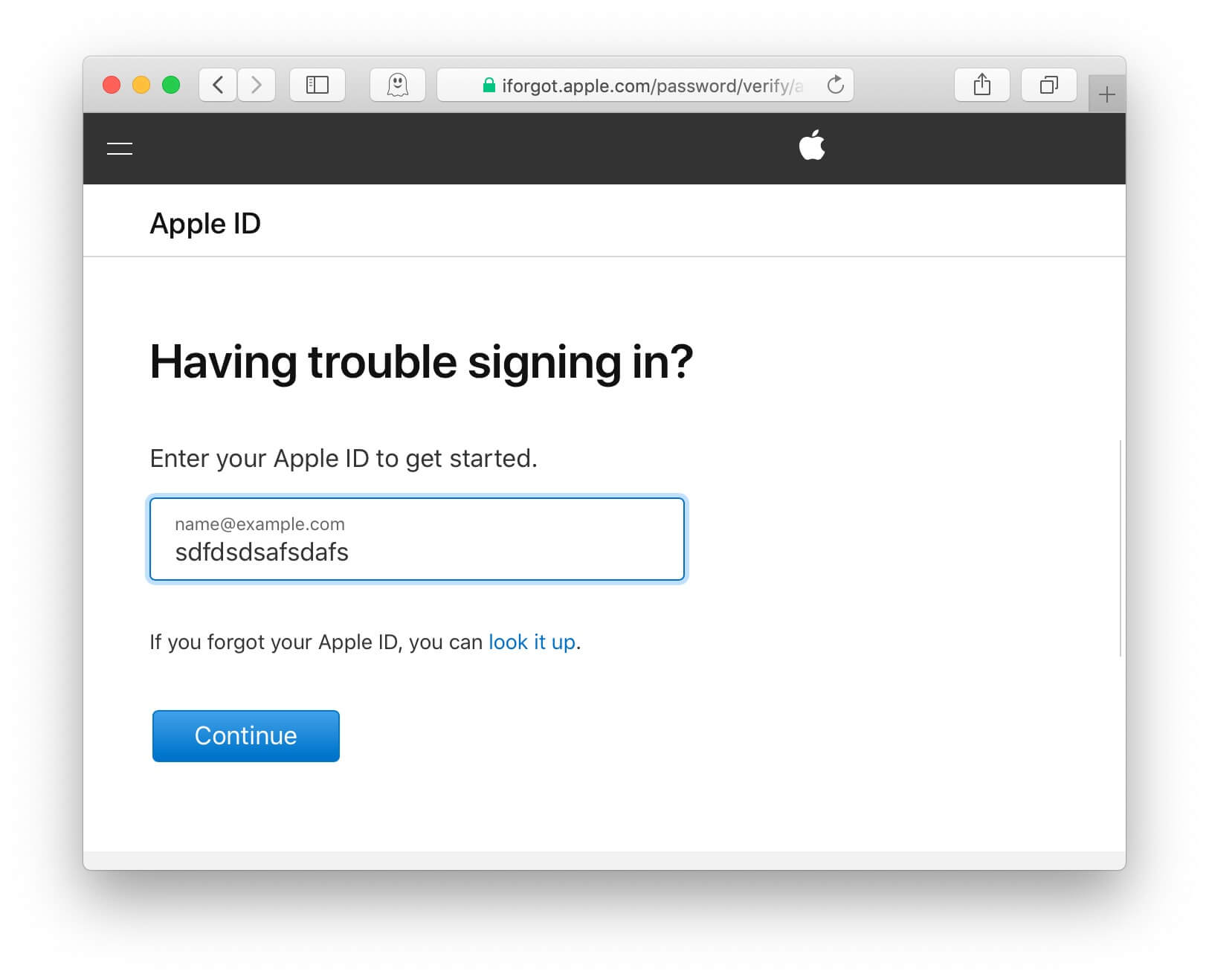 Step 4: You'll have to provide your details, including your name, email address, and provide answers to your security questions.
Step 5: After providing all the necessary details, Apple will send a confirmation email to your email address. Click on the provided link in the email to get your Apple ID and a new password to help you sign in.
Part 3. Reach Out to the Previous Owner
Another way to bypass the activation lock is to ask the contact of the previous owner. Sometimes, you may find that the owner of your second-hand iPad did not unlock the device. You can contact them and request them to help you remove the activation lock remotely.
The owner will have to delete the Apple ID and password of your second-hand device. If you successfully get to them, you can ask them to do the following:
Step 1: Ask them to visit https://www.icloud.com/#find and log in with their Apple ID and password.
Step 2: Once on the site, they can click on "All Devices" and select the iPad.
Step 3: They will then click on "Erase iPad" and then confirm the action by clicking "Erase" again.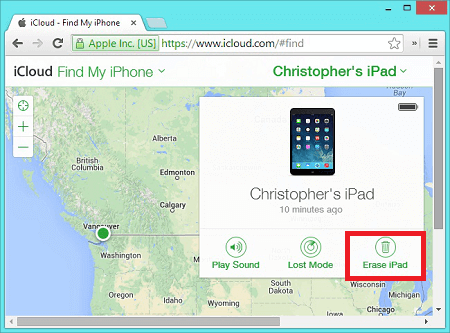 Step 4: After that, the owner should click"Remove from Account" to unlock the device and restore it to its original settings. This will enable you to set up the device and create a new Apple ID and password.
However, if all the above processes don't work, you can contact Apple Support to help you activate the device. Note that you will have to prove ownership of the device. You can either provide a receipt or a previous owner's email showing that they transferred the device ownership to you.
With the proof of ownership at your disposal, you can contact Apple support by calling or sending a request email to remove the device's Apple ID and password.
You may like: [2021] Dr.Fone – Unlock (iOS) Review: Is It Legit or Safe to Use?
Part 4. Bonus
1. How to Protect Your Apple ID?
An Apple ID account is responsible for many uses and personal information. Therefore, it's necessary to secure your login details and other sensitive info about your account.
There are various ways to protect your Apple ID, including:
Using a strong password and changing it frequently: It's important to create a strong password that's easy to memorize. Also, it would be best if you tried as much as possible not to use it anywhere else or even sharing it with anyone. We recommend that you change your password every 30, 60, or 90 days.
Include security questions to enhance security: Security questions are a necessary extra measure to strengthen your account's security. Ensure to select security questions you can remember easily but are difficult for others to comprehend. The Apple ID account page contains a set of security questions. You can choose the one that best suits you.
Two-factor authentication: This added layer of security helps you to secure your account, preventing malicious individuals masquerading to be you from signing in. It sends a verification code via a text message to your other trusted iOS devices. The code is used to verify that you trust your new device and can now sign in.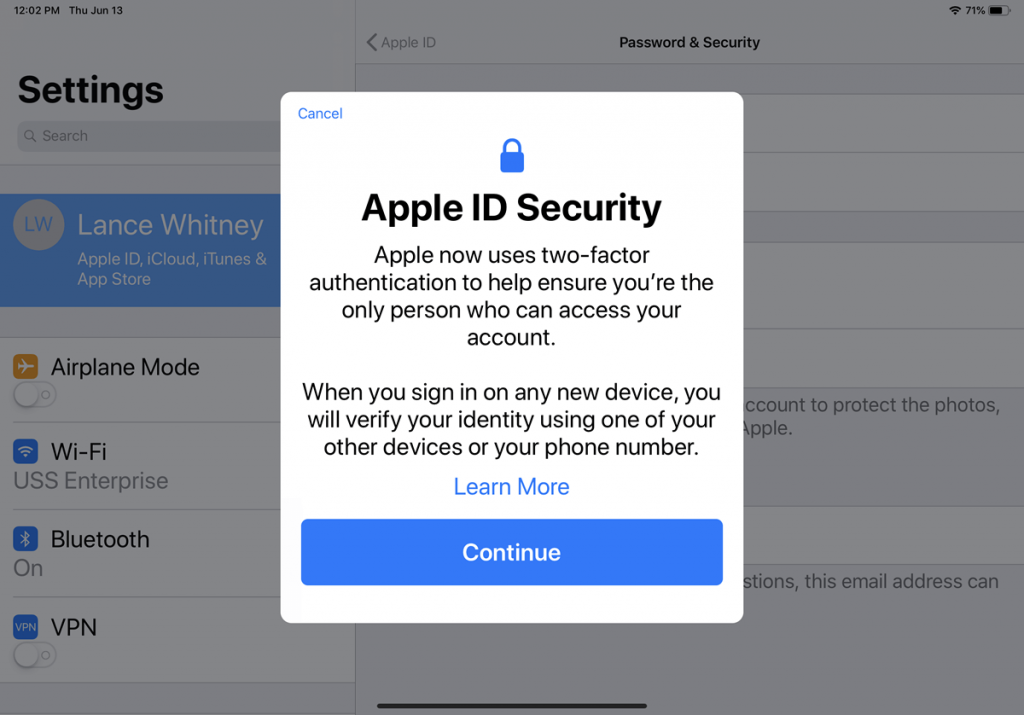 Emphasize encryption and SSL: You want to ensure that when viewing or changing your Apple ID, the webpage uses SSL to enhance security. It would help look for this icon whenever you're using any browser to check your Apple ID. Doing so will ensure your session is secure.
Beware of phishing attacks: Online is home to malicious individuals. It's important to pay attention to avoid clicking on suspicious links and messages. Also, it would help if you avoided the trap of revealing your personal information to strangers. Check a website's legitimacy before providing your vital information. You can reach out to Apple to help you with your concerns.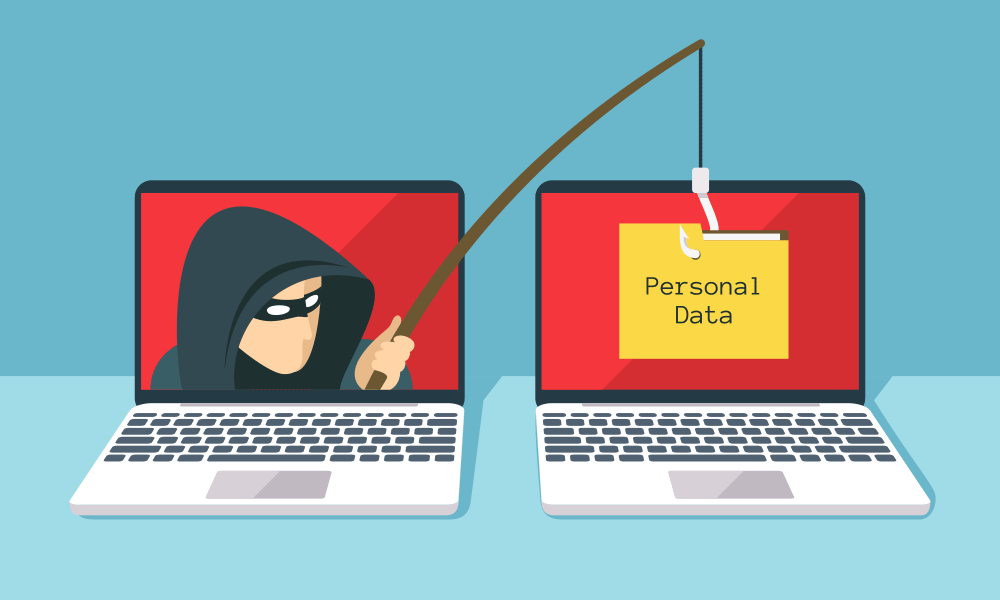 Keep your Apple ID to yourself: Do not share your Apple ID with anyone, including your family members. If, for instance, your child accesses it, he may erase important information such as contacts or your scheduled events.
Always remember your email and password: If you forget your password and email, you will find it difficult to access your Apple account. To ensure those important details are at the back of your mind always. However, persons who keep forgetting can use apps like password wallets to store their emails and passwords.
2. Pay Attention before Buying a Second-hand iPad/iPhone
It's necessary to be keen when buying a second-hand iPad. The reason being, you'll ascertain whether it's unlocked. Such vital information will help you activate the iPad in time to avoid unnecessary troubles when unlocking it.
Also, it will provide an opportunity for you to request the owner to transfer ownership so that you have the necessary details to help you unlock your second-hand iPad if it's not unlocked. You don't want to experience last-gasp struggles if you try to reach them when you want to use your iPad immediately after buying it.
3. What to Do before Selling or Giving Away Your iPad/iPhone
It's important to provide vital Apple ID account information when selling your iPad. Remember that you're selling the iPad, and therefore you have to transfer ownership to another user. Doing so will help the new owners to set up a new Apple ID account easily.
Part 5. Conclusion
It's an uphill task to activate your locked iPad or unlock iPad without Apple ID. You may forget your iPad ID or password, or you just bought a second-hand iPad that's not unlocked. It's necessary to consider requesting vital information from the owner early enough. If that's not possible, you can use various ways to bypass the activation lock.
The tips mentioned above will help you activate your iPad quickly to start using it. So if you forgot your password or bought an iPad with an unknown activation lock, the above solutions will help you out. Also, it's important to keep your iPad ID private to ensure your data is safe.