Have you been locked out of your iPhone and you don't know how to bypass the lock screen?
You might then stumble across lock removal tools like iMyFone LockWiper. This is one of iMyFone's many tools and it claims to remove lock screens as well as Apple ID.
Since it does this, the tool would be perfect for when you forget the passcode and get locked out of your phone, among other situations.
But we've seen users uncertain about the program and in this review, we'll be diving into all the details.
Part 1. iMyFone LockWiper Review
Removing two types of iOS locks is the gist of what iMyFone LockWiper can offer. Basically, it can remove passcodes and any other lock screen security, but it can also remove an Apple ID account if you don't have the password for the account.
1
Pros & Cons of iMyFone LockWiper
+ Features
Can disable lock screen security (passcodes, fingerprint, face ID, and PIN)
Removes Apple ID from an iOS device without the account password
Bypass iPhone screen time restrictions
Straightforward lock screen removal process which won't require any technical experience
Available for both Windows and Mac systems
Can be downloaded as a free version (limited features) before purchasing the full version
These features make iMyFone LockWiper an attractive tool to use, but there are still a lot of questions in the air. For instance, does it do the job it claims to do? Among other questions, there are a handful of downsides to using LockWiper.
+ Cons
Cannot effectively remove an iCloud Activation Lock, this is a misleading claim
Using LockWiper will also erase all of your iPhone's data
For newer iOS device models, the success rate has proven to be lower
If support is required by a user, it can take at least a day for them to respond
There are no refunds, they have a strict policy that makes it difficult to get a refund if the tool does not work
2
Can I Use a Cracked Version?
We don't recommend using this tool for many different reasons, especially considering how little evidence there is of it working, so we also don't recommend seeking a cracked version.
As with most software solutions, there is a high chance of a cracked iMyFone LockWiper being available for downloading online. However, cracked versions can be very dangerous to download. There's the possibility of malware being coded into the software which can damage your computer. Don't take the risk, instead, you should avoid cracked software altogether.
3
Is There Any Free Registration Code?
Unfortunately, there isn't a way to obtain a free iMyFone LockWiper registration code. This is largely due to the software using an online validation system that checks the registration code every time the software is used.
If you find any free codes on the internet, the chances are that the code is fake and won't work.
4
Does iMyFone LockWiper Work?
Yes and no. Let's consider the two main features: Unlock Apple ID and Unlock Screen Passcode.
The Unlock Apple ID feature is only capable of removing Apple ID from an iOS device which has already been activated, and the device must be running iOS 11.3 or earlier. Therefore, it isn't suitable for devices that can't be activated.
The Unlock Screen Passcode has also proven to be ineffective. In some instances we found it to be successful at removing the passcode, but this is a rarity and we determined that the success rate was much lower than other tools.
Part 2. Alternatives to iMyFone LockWiper
So, what if you've changed your mind about using iMyFone LockWiper and you would rather try another approach? Not a problem. Here are two alternatives to using LockWiper.
1
Unlock Screen Passcode & Activation Lock
Not many users realise that there is a more effective method for removing the lock screen or Activation Lock, and it works by using StarzSoft KeyPass. This one is much more cheaper than iMyFone LockWiper.
Here are the steps to remove screen passcode with KeyPass:
Step 1. Connect your iPhone to computer via a lighting cable. Then open KeyPass and select the function you want to use.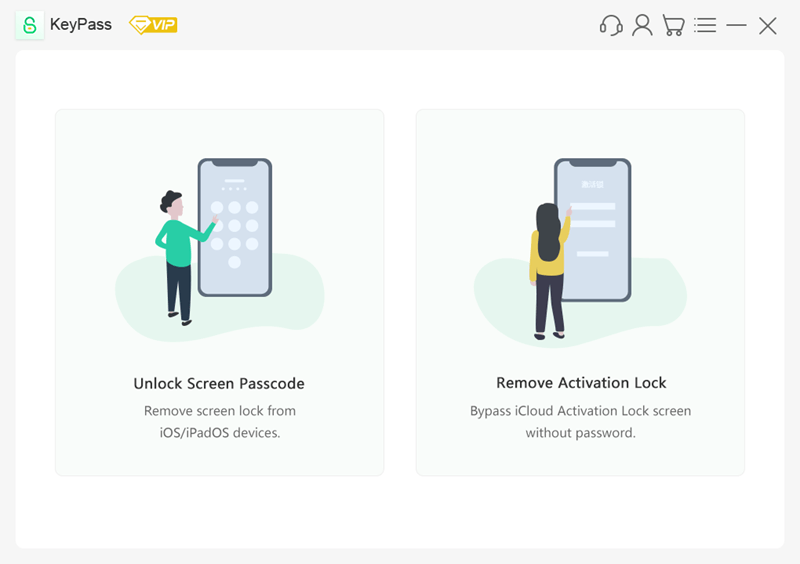 Step 2. Connect your iDevice to the computer via a USB cable.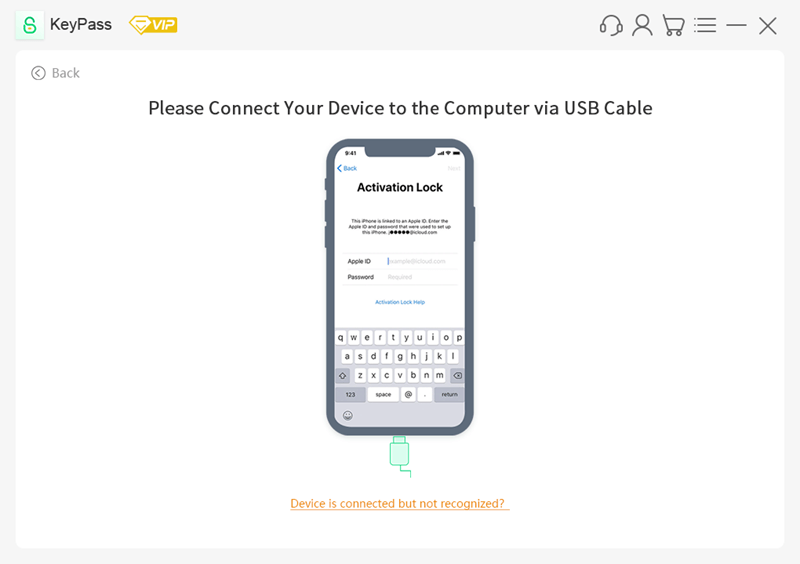 Step 3. Finally, click on the "Unlock Now" button to unlock your iPhone. Once the unlocking process completed, you should notice that the lock has been removed.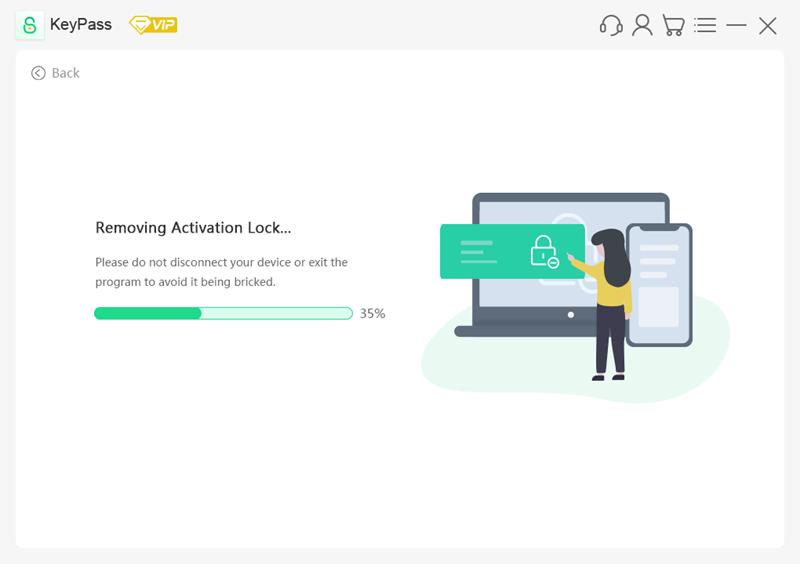 KeyPass has been proved the most effective way to unlock passcode & Activation Lock from iOS devices. Only 3 steps, you'll regain access to your iPhone!
2
Unlock Apple ID: Follow the Official Guide
A harder issue to deal with is unlocking your Apple ID, which could lock for reasons such as entering the wrong password too many times.
One way of unlocking Apple ID is to use 2FA (2 Factor Authentication). When you go to reset the Apple ID password, you'll be able to send instructions for resetting to either a trusted phone number or trusted device. Similarly, you can use the recovery key that Apple provides you with upon setting up your account's 2FA.
If you aren't able to use this method to unlock Apple ID or haven't set up a trusted device, you can go to the iForgot portal. There's the option to unlock the Apple account using the current password, or by using an alternate password reset method.
Conclusion
Whether you seek a solution to remove an Apple ID you no longer have access to or you've forgotten the passcode you set on your iPhone, iMyFone LockWiper could be in your sights. That said, we'd recommend looking elsewhere for help.
There are some glaring issues with LockWiper that make it clear to us that it isn't as effective as it claims to be, and there are plenty of other tools which have shown better results such as StarzSoft KeyPass. At the very least, try the alternative methods which we've explained above as they have given hope to some users.