Have you ever wondered how to remove an activation lock from your iPad? If this is something that you have been wondering, then don't panic; we're here to discuss the different iPad activation lock bypass jailbreak methods to see how you can use jailbreaking to quickly and easily regain access to your iPad device.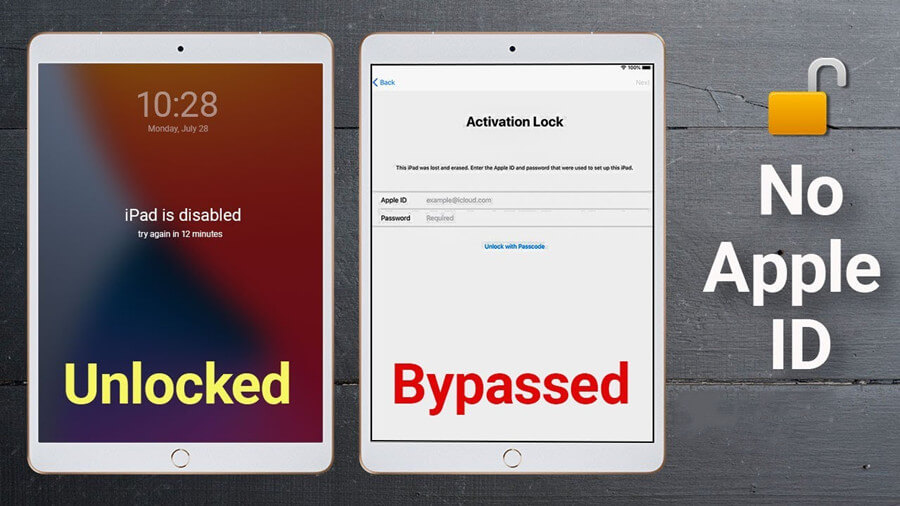 What You Need to Know Before Jailbreak iPad Activation Lock
Before you attempt to bypass your iPad activation lock, it's crucial that you're aware of a few key points – and luckily, we've summarized some of the most notable things you need to know before attempting an iPad activation lock bypass using jailbreak methods.
1. What is Jailbreaking?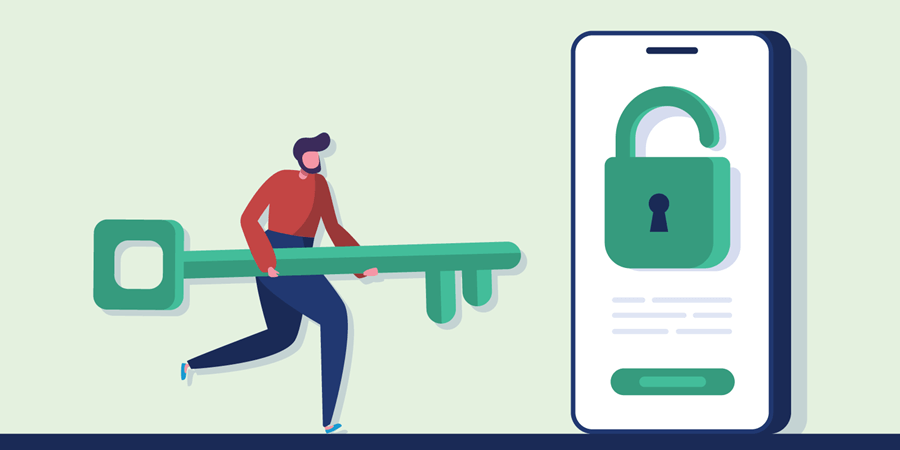 First of all, we need to summarize what jailbreaking actually is. Jailbreaking a device occurs when you install new software on your device from a manufacturer other than the device's original owner (in this case, Apple) to overcome the limitations of the device. Jailbreaking grants users access to the operating system's roots, thereby allowing them to access all of the features of the device.
Most commonly, jailbreaking is used for Apple devices such as iPads and iPhones. This is due to the fact that these are often the most heavily protected with locks and limitations. However, jailbreaking can still be used for other devices as well, such as Android devices and the like, to overcome issues such as a forgotten password.
2. Why You Need to Jailbreak Your iPhone iPad
There are numerous reasons you might find yourself locked out of your iPad device due to an iCloud activation lock. The two most common causes for individuals to find themselves locked out of their iPad devices are as follows:
You've forgotten your Apple ID credentials, such as your iCloud email or password. In this case, you will be unable to naturally bypass the Apple activation lock on your iPad until you have recovered your iCloud email address or password.
You've purchased a second-hand iPad online, but the previous owner has forgotten to fully reset the iPad back to its factory settings, meaning that there is an activation lock showing with an iCloud account that's not your own.
In either scenario, it can be exceptionally frustrating to find yourself locked out of your device. Fortunately, we're here to help you understand how to jailbreak iPad to bypass activation locks, which can help you get on with using your iPad as normal.
3. Can We Use Jailbreaking Free Online?
Multiple tools and software can be downloaded from the Internet to enable you to jailbreak your iPad device. However, if you are considering an iPad activation lock bypass & jailbreak tool for your device, it's essential that you do your research.
Always choose a trusted and reputable tool – such as StarzSoft KeyPass, which we will discuss in a little more detail shortly – as many tools downloaded from third-party websites can be infected with viruses and malware.
These will wreak more harm than good for your device, so don't take this chance; while there are some free solutions available, it's always worth choosing the best and safest activation lock removal tool you can find. Don't take the risk; always download a trusted and reputable jailbreaking tool to make the most of your jailbreaking efforts.
You may like:
Should I Use iCloud Activation Lock Removal Free Online Tools?
4. Can You Remove the iCloud Activation Lock Using iTunes?
If you have been struggling with an iCloud activation lock but you can still get access to your iTunes account, or if you can ask the previous owner to access their iTunes account and remove the iCloud activation lock, then it is possible to remove an iCloud activation lock using iTunes fortunately.
This process is generally quite straightforwards, making it a potentially valuable option to consider for getting access to your iPad without having to use a jailbreaking bypass.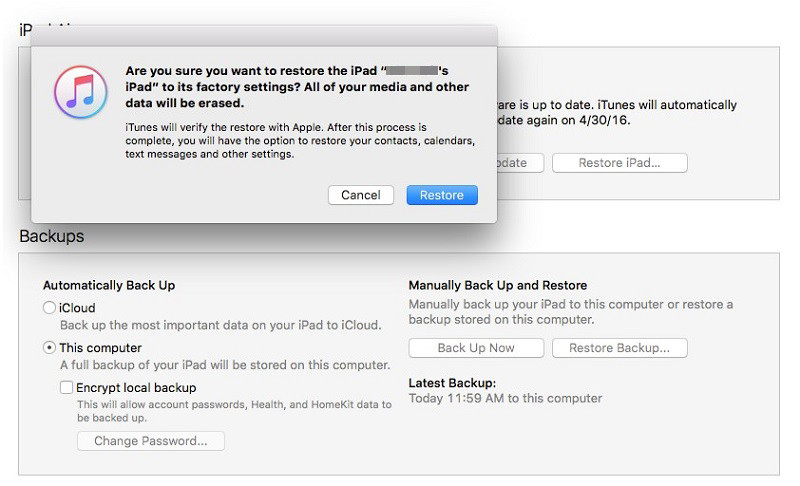 However, if you do not have the details of the previous iPad owner, then it is not possible to remove an iCloud activation lock using iTunes alone. In this case, you will need to consider other options for removing the iCloud activation lock, such as using a specialist tool.
How to Jailbreak iPad to Bypass Activation Lock (iOS 15 Supported)
If you have been looking for an iPad activation lock bypass jailbreak method that's reliable and safe, StarzSoft KeyPass could be the optimal tool to use. StarzSoft KeyPass is a dedicated iOS device unlocking tool that provides an almost effortless solution for getting access to your iOS device, including iPad models.
Notably, when compared to some other iOS jailbreaking tools, the StarzSoft Keypass tool is also capable of jailbreaking devices right up to iOS 15 – many other tools are unable to work on more recent models of iPhones and iPads, which can severely limit their functionality and usefulness.
Downloading the StarzSoft KeyPass tool is completely free, and the free trial allows users to check that their device is compatible with the tool before committing to a purchase. Compared to some other iOS unlocking models, the tool has also been created to offer the highest level of affordability.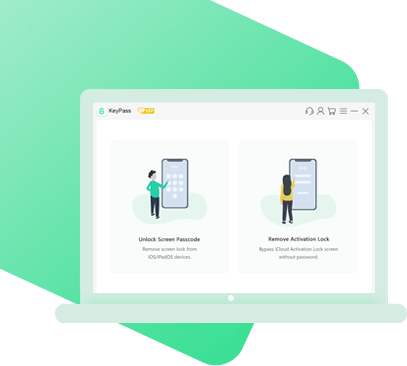 It can bypass iPhone lock screen without previous owner or password
It ensures 100% success rate for you to unlock your iPhone/iPad/iPod touch
Fast & easy to unlock your iPhone, no tech required
Supports all versions of iOS & iPad OS
Free trial is available for you!
1. Is StarzSoft KeyPass Reliable?
With an over 98% success rate and a money-back guarantee just in case it doesn't work, StarzSoft KeyPass is one of the most versatile iPad activation lock bypass jailbreak tools on the market.
It works for all models from iPhone 5 through to iPhone X. The tool is able to bypass activation locks for any device running iPhone 7.0 or later; most modern iOS devices will be running this level of iOS nowadays, making it versatile and effective for the vast majority of iOS devices.
What's more, the developers are continually updating the software, which many other bypass tool developers do not offer.
2. How to Use StarzSoft KeyPass
You're probably wondering – how do you use StarzSoft KeyPass to remove activation locks from your iPad device? Without a doubt, StarzSoft KeyPass offers one of the most effective iPad activation lock bypass jailbreak methods around, and it's so easy. You don't need vast tech knowledge to use the tool; in just a few simple steps, you'll be back to enjoying your iPad in no time!
Step1: Downloading a legitimate copy of StarzSoft KeyPass from the developer's website, launch the software, and select the "Remove Activation Lock" mode. This will prompt you to connect your iPad device to your computer.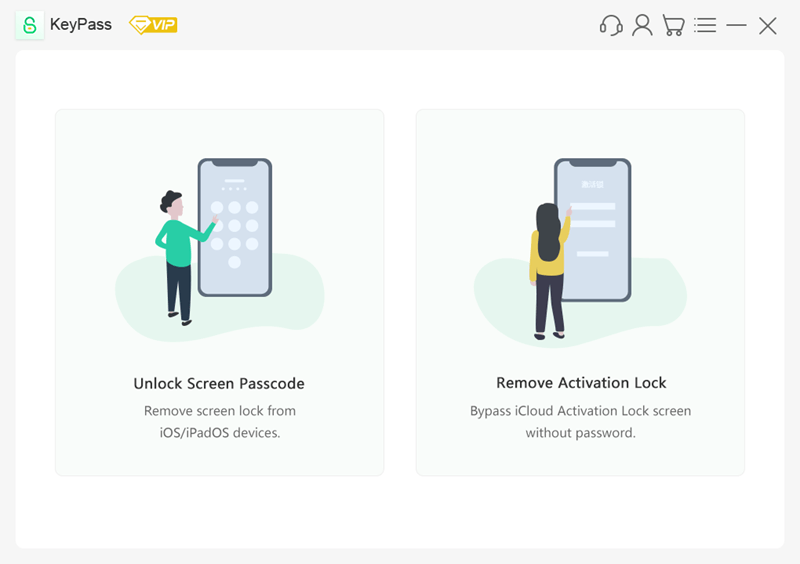 Step2: Connected your iPad to the computer.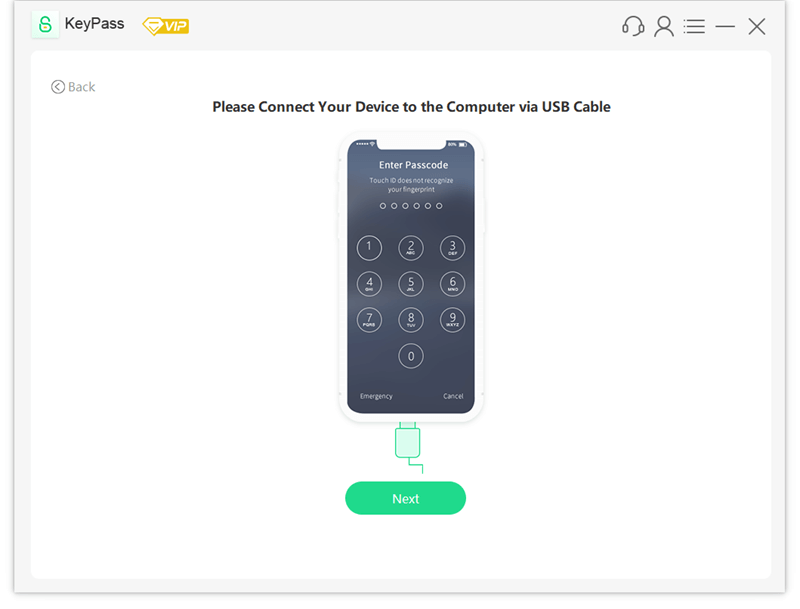 Step3: Jailbreak Your iOS Device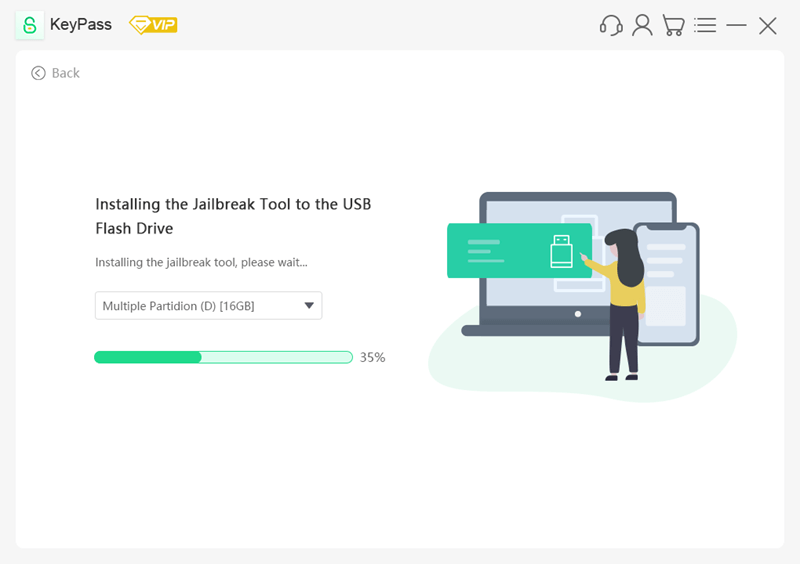 Step4: Remove Activation Lock and finally succeeded.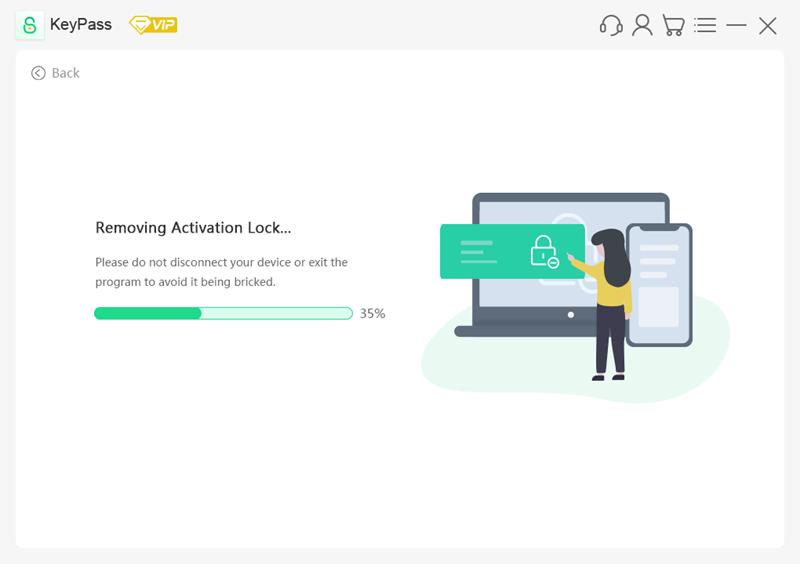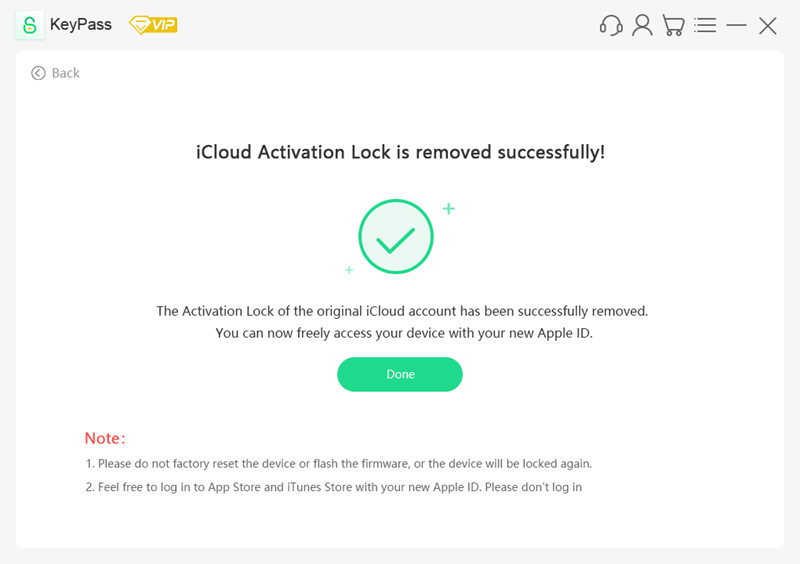 Detailed User Guide of StarzSoft KeyPass for you.
Make sure you take a backup of data before starting and never remove the iPad during the iCloud removal process until the jailbreaking has completely finished, as a partially completed jailbreak could result in your device getting bricked and being unusable.
Other Options to Jailbreak and Bypass iPad Activation
If you don't think that StarzSoft KeyPass is the right tool for you, then don't panic – there are still a few other iPad activation lock bypass jailbreak methods you could try. AppleiPhoneUnlock and UkeySoft Unlocker are two of the most common.
1. AppleiPhoneUnlock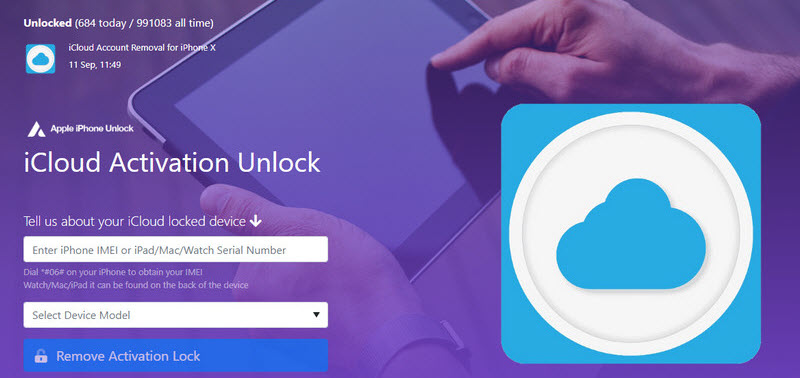 The AppleiPhoneUnlock tool is incredibly simple to use and is managed by a team of external staff. What's more, it can be used for the vast majority of different devices
However, the drawback here is that it's unclear how activation locks are removed, and so you may prefer to use software that is fully transparent in this regard.
2. UkeySoft Unlocker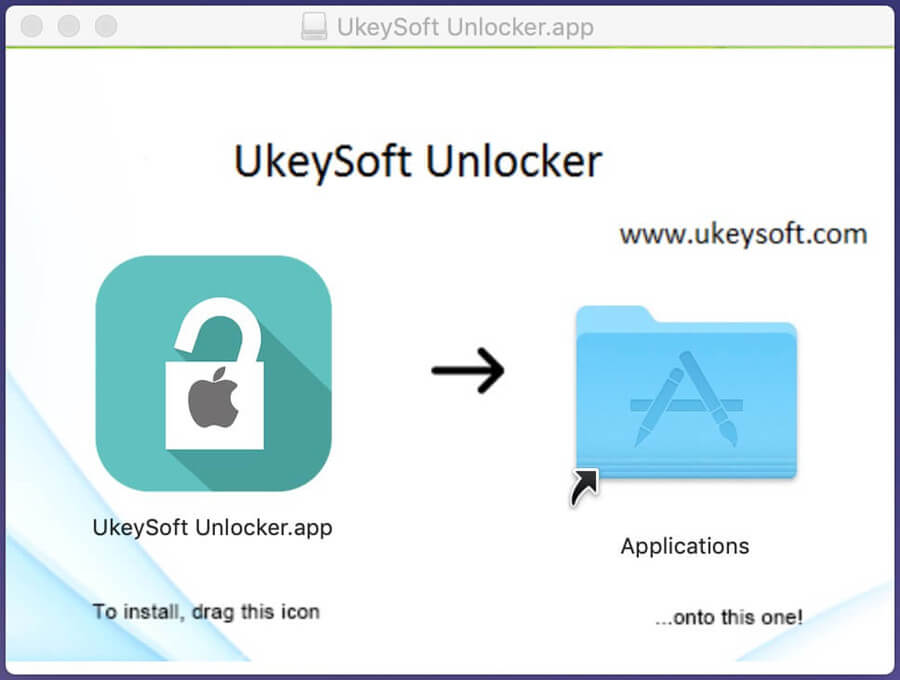 UkeySoft Unlocker is a popular choice of iPad activation lock bypass jailbreak tool, and can be used for as many devices as you want!
However, it is a pricier solution for iCloud activation lock bypass, and it is only effective for a small subset of devices.
3. Reach Out to the Previous Owner Contact
If you purchased a second-hand iPad and have been struggling to get access, then the previous owner may be able to help. If they are local to you, then you may be able to take the device to them so that they can enter their Apple ID and passcode to remove the activation lock.
4. Apple Support
If all else fails, then the Apple Support team may be able to provide further insights into how to unlock your iOS device. However, you will need to provide documentation that verifies your ownership of the device and you may need to be patient, as this process can take a while.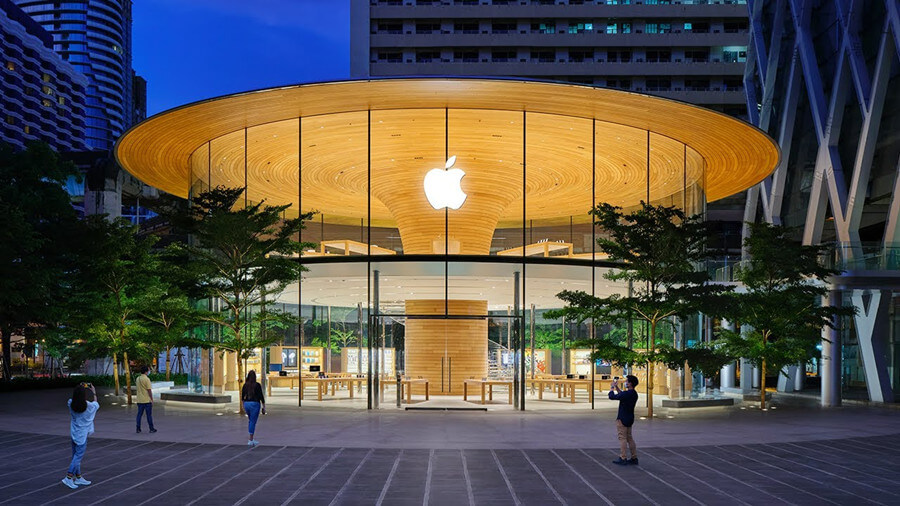 Conclusion
If you have been looking for an iPad activation lock bypass jailbreak method, then the StarzSoft KeyPass tool usually offers the best results. However, there are multiple other options that you could consider for unlocking your iPad device, as we have summarized today.